Blog by Jen Horn, MSc Sustainable Development 2018-2019
Though conversations on environmental sustainability or climate change are usually filled with fear, anxiety, helplessness, and feelings akin to depression, and worst of all apathy, I write today with the intention to spark, sustain and reignite hope.
In October 2018, the Intergovernmental Panel on Climate Change (IPCC) released another dire report on the state of the planet in the next 12-30 years if we don't keep global warming below 1.5°C from pre-industrial levels. It seems like climate scientists have been urging people to take action for decades. Each year, the call to action has become more and more urgent. Why has humanity been so slow to move? Is there something wrong with how we're talking about Sustainability and Climate Change?
News like the 2018 IPCC report or other such overwhelming, catastrophic data can lead to us feeling helpless, hopeless, and apathetic. Facts don't change our minds, but people do. With some of the past year's sustainability successes that I've seen through MUNI, I'm positive that we'll see even more change across the board with active citizens wanting to do more than just brandish a metal straw.
Here's a fearless forecast of 9 things I predict we'll see more people doing in 2019:
More regular person-friendly conversations on carbon emissions and energy consumption
We've seen a lot of great strides in tackling the plastic issue and going zero waste. This year, I believe engaged citizens will ask themselves, what's next? What else can we do? Plastic and waste is so immediately visible and visceral. Carbon and energy? Not so much. However, I believe people already in the plastic waste and circular economy conversation will look beyond the confines of that paradigm. More people will look at how burdens may be shifted when we focus too much / solely on the aspect of waste, and explore other areas of individual impact. This is also tackled in #2-4.
More awareness and action on food waste on the individual, community, and enterprise level
According to the Climate Lab series by Vox and the University of California, food waste is one of the world's dumbest problems and huge contributor of GHG emissions. We see more individuals being more conscious about tackling this issue, which according to Project is the #3 best solution to tackle climate change). We also see more collective and entrepreneurial action towards this with initiatives like Hubbub's Fridge Network, and tech-enabled solutions like Too Good To Go (which I think is effin' brilliant, I can't even).
If you have the capability to make this happen in the Philippines, please get in touch with me. I'd love to help!
More conscious travel (longer term and more local)
Having a greater number of aviation miles does wonders for your carbon footprint, and can negate progress you make in trying to say no to more stuff, eat less meat, ride a bike, etc. Just try it out here. While I don't see aviation disappearing altogether, I do foresee less "Weekend Warrioring" and longer (possibly same number of distance travel days in a year in total, but longer stays / less destinations), more intentional trips, local travel and staycations. Also, check out our philosophy with MUNI Travels, travel companies like Reef Nomads and MAD Travels, and destinations like Masungi Georeserve and Danjugan Island, for trips in the Philippines.
More consciousness about water consumption:
Though water scarcity is not currently felt globally, I foresee more and more homeowners being more conscious about water consumption through half flushes, water smart faucets, rainwater catchment. More importantly, I see consumers gaining a greater awareness of the water footprint of the things we buy. Moreover, when we choose less water-intensive foods (veggies at 322 liters per kilo vs. beef at 15,415 liters per kilo), or say no to yet another superfluous T-shirt (which requires 2,700 liters of water to produce) – we also happen to make less carbon intensive choices. There is more information on the planet's water resources in this Instagram post from a trip I went on to Thames Water as part of my Masters.
More community-led initiatives
Following on the theme of going beyond the self, I foresee more people engaging those in their area to take part in sustainability projects with their local barangay or local government. While our planet's sustainability (and human decency and ethics, really) is threatened by leaders like Trump and Brazil's Jair Bolsonaro, I see active citizens and the more ethically-minded private sector sparking change from the bottom-up – as seen with We are still in, New York and California's response to Trump's shunning of the Paris Agreement.
Environmental policies and implementation
I'm also are encouraged by several senators pushing a ban on single-use plastic in the Philippines, and in the EU Parliament. I really do think fighting against single-use plastic is like the "gateway drug" to pro-environmental behavior. And as more and more citizens become conscious about the other ways they can create impact, I predict that there will be more measures pushed to forward Sustainable Development in other areas such as Climate Change, and Extended Producer Responsibility not just in solid waste but also in other areas that impact the health of people and the planet.
Sustainability in business strategy
It's one thing to have Employee Eco-Engagement, but quite another to have sustainability deeply embedded in the core of your business. I'm looking forward to seeing more businesses going beyond just token CSR programs, and truly creating products and services that are more essential, modular and less harmful to the planet.
It's already happening with the help of various sustainability consultancies like Futerra, Terrafiniti, PBE, TPB, and genuine sustainability practitioners embedded in large multinational companies. I've actually heard from and conversed with some of these people working in corporate at our lectures at CES (University of Surrey's Center for Environment and Sustainability), and I think you can tell who's in it for the planet and who's in it for the branding/marketing. And while there are many skeptics (myself included), I have to say, I believe there really are some good eggs in there, really trying to do business in a more mindful, creative and sustainable way.
Sustainability in all curriculum
With more and more businesses seeing Sustainable Development and the role of the SDGs in shaping the global agenda until 2030 and well beyond, it's only apt that schools should equip students with the knowledge and skills to better think about and address our planet's problems. This agenda is relevant across the education sector, whether it be from the formative years of children, to embedding sustainability principles into all academic disciplines, as the UK's National Union of Students is pushing. So, if you're an educator, a parent, or a student, heads up. This is important.
Faith-based organizations as a movers for change
Wait, what? Hold up, I'm not going to start preaching to you now, but I will do is ask you to think about the power of faith (and religion, in that sense) to: 1) bring out our humanity, 2) influence our behavior, and 3) convince us of our moral obligation to protect our planet and all those that inhabit it, human and non-human.
More and more active, engaged citizens are also part of religious groups or faith-based organizations that may not necessarily have a homogenous interest in sustainability. However, I foresee more of them engaging their religious groups to act as better stewards of the planet, perhaps taking a cue from SAFCEI (Southern African Faith Communities' Environment Institute). What better way to influences people to care for the planet than through the institutions that define their moral obligations? 🙂
Truth be told, I'm not so certain if this is an accurate prediction, or if they are simply the changes I want to see happen. But then again, what's the difference? If we commonly agree that these are noteworthy goals, and you want to see this happen too, and actually do something to help make them happen in your own capacity, then, I am certain that we will collectively see these things happening in 2019 and beyond.
Share this list if you want to see this happen too! What are your thoughts on my "predictions"? What are some of your own? 
[This article was originally posted on www.jen-horn.com]
About the author
Jen Horn is taking her Masters in Sustainable Development at CES, under a Chevening scholarship awarded by the UK Foreign and Commonwealth Office. She is also the founder of MUNI, which endeavors to build a community for mindful living through learning and networking events for sustainable lifestyles and business.
She enjoys being in, on, under, or near the water, eating veggies, and learning about link between psychology and pro-environmental behavior. She endeavors to use jedi mind tricks to help humanity triumph over apathy, single-use plastic, among other things we don't need in the world.
Follow her on Instagram and Twitter via @jenhorn_, or visit her website at http://www.jen-horn.com.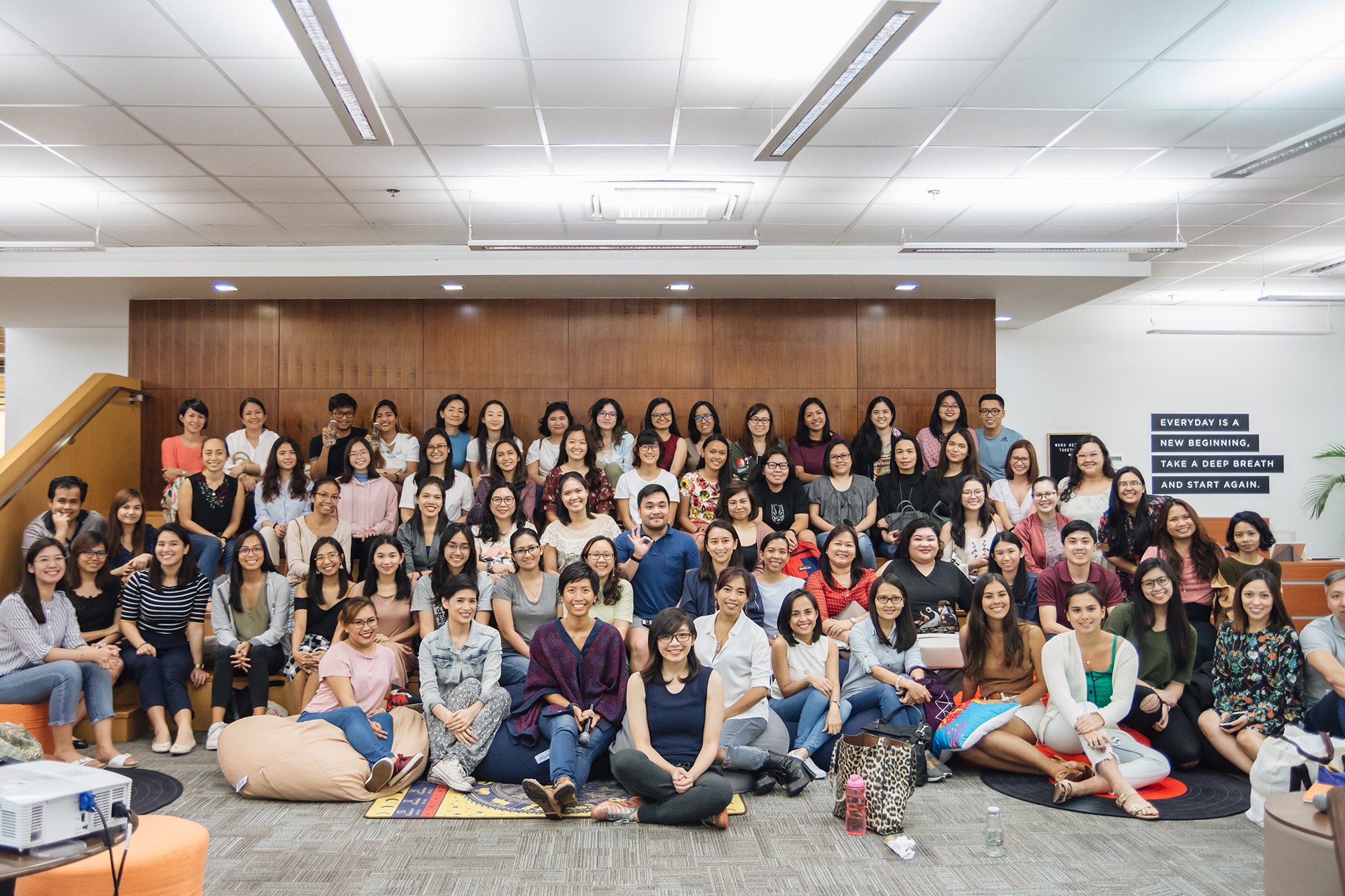 References: