大年初一,祝大家新年快乐!
Today is the first day of the Chinese New Year, I wish you a happy New Year!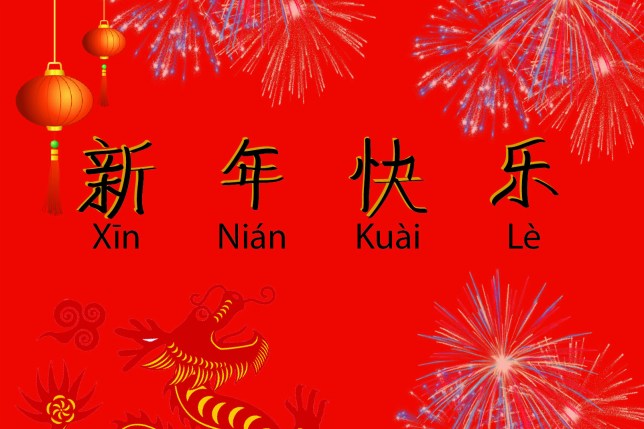 今天的博客给大家分享一些作为在萨里大学学习的中国留学生,学校给予的支持与帮助。
Today's blog will share some experience as a Chinese student studying at the University of Surrey and what kinds of support and help you can get.
首先谈谈学校周边的设施,海外生活学习自己动手做饭肯定是大家都会经历的,尤其是想家的时候,做几道家乡菜总能缓解思乡之情。想要做出地道的家的味道,中式料理的材料就至关重要了。有些同学在出国之前行李箱里往往会塞很多类似于海底捞火锅底料,老干妈,桂皮八角等等各式各样的调料。然而在萨里大学你根本不用担心这些。
First of all, let's talk about the facilities around the university. For students who are studying abroad, It's certainly something that everyone will experience when they learn to cook by themselves. Especially when students are feeling homesick, making a few home dishes can always alleviate their homesickness. In order to make the authentic taste of home, the material of Chinese cuisine is very important. Before going abroad, some students often pack a lot of condiments in their suitcases, such as Haidilao Hot Pot Seasoning, Lao Gan Ma, cinnamon stick, star anise and so on. But you don't have to worry about that at the University of Surrey.
学校附近的Tesco超市有专门的Asian Food货架,各种亚洲食品应有尽有。学校图书馆下面的小超市Simply Fresh 也有非常多的中式调料。如果这些还不能满足你,那就去镇上的中超逛一逛吧,里面的货品齐全,老板甚至还提供送货上门服务。
Tesco supermarket near the university has special Asian food shelves, which are full of all kinds of Asian food. Simple fresh, the small supermarket in the school library, also has a lot of Chinese spices. If these are not enough for you, go to the Chinese supermarket in town. It has a complete range of Chinese goods. The owner even provides door-to-door delivery service.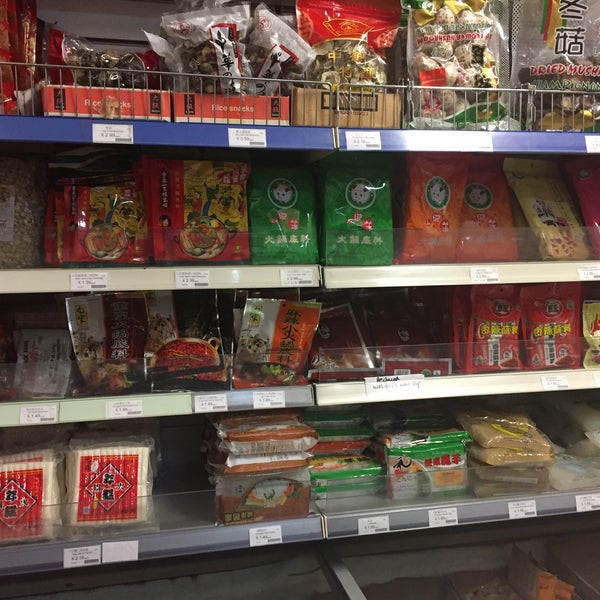 如果不想自己动手,镇上也有几家中餐馆,叫上朋友去吃顿好的!如果镇上的中餐也吃腻了,不妨坐上火车,最快一小时之内你就会发现自己行走在伦敦的Chinatown啦!
If you don't feel like to do it yourself, there are several Chinese restaurants in town. Call your friends to have a good meal! If you are tired of Chinese food there, you may as well take the train, and you will find yourself walking in Chinatown in London within an hour!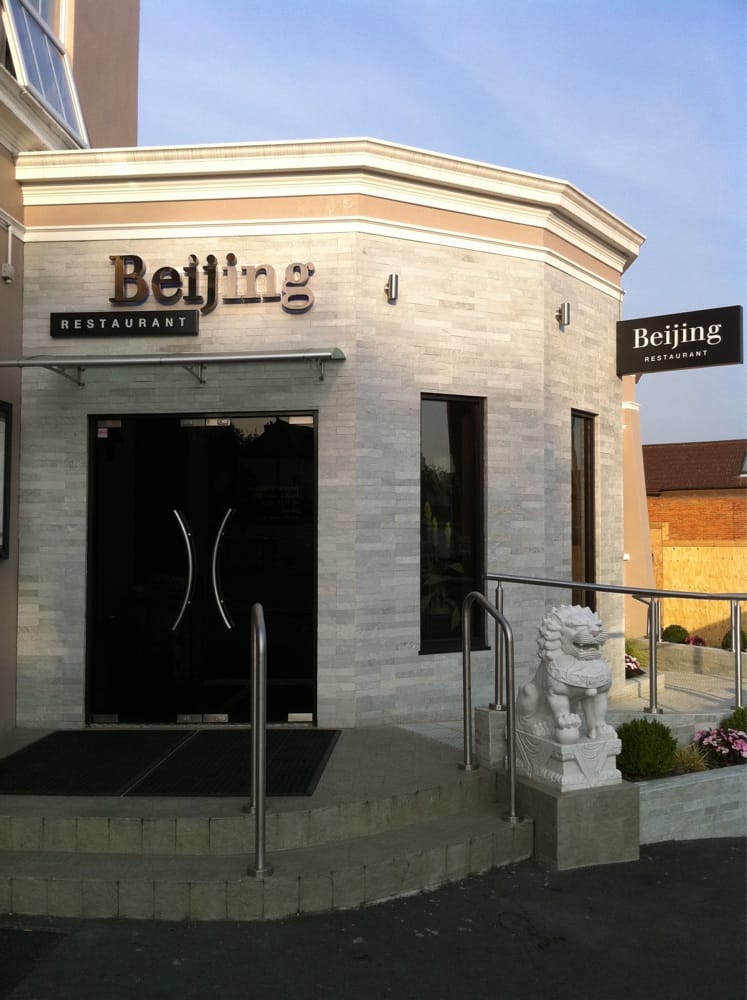 再来说说学校对中国学生提供的帮助,学校的国际学生办公室面向全校国际学生提供支持和帮助。在开学之前的新生欢迎周他们举办的很多活动来帮助留学生们适应海外生活,了解英国文化。
There is plenty of help to Chinese students come from the University. The international student support team provides support and help to international students throughout the university. There are many activities held at the new students a welcome week to help them adapt to their overseas life and learn about British culture.
除夕夜学校还为我们举办了免费的除夕晚餐活动,中外学生齐聚一堂,大家在学校的亚洲餐厅Young's Kitchen享受了一顿丰富的晚餐。
At yesterday's New year's Eve, the university also held a free new year's Eve dinner for us. Chinese and foreign students gathered in the Asian Restaurant Young's kitchen(Also in Campus) and enjoyed a rich dinner.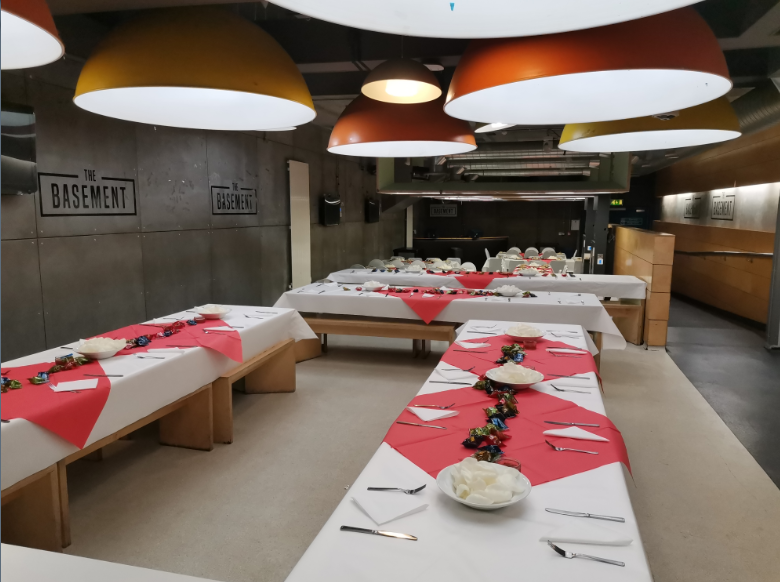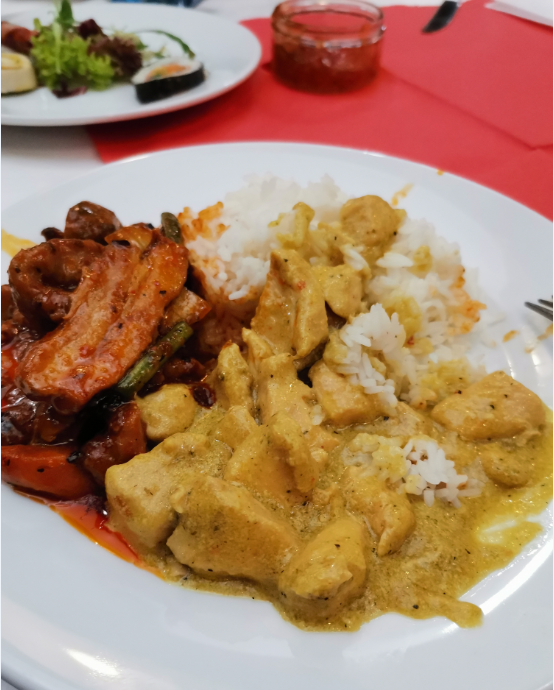 最后不能忘记的是来自于萨里中国学联的帮助,萨里大学的中国学联由在校中国学生组织。学联每年都会更新新手手册"萨里攻略"为新入学的同学们讲解他们在萨里需要知道的一切。学联还会不定期举办各式各样的活动比如"萨里春晚","萨里达人秀","发放复习补给包"等等。同学们一定要关注学联的官方公众号!
Last but not least, don't forget to check out the Chinese Students Union of the University of Surrey, which is organized by Chinese students at the University. Every year, the union will update the novice manual "Surrey Handbook" to explain to the new students what they need to know about living in Surrey. From time to time, the union will hold various activities, such as "Surrey Spring Festival Gala", "Surrey Talent Show" and "Distribution of Revision Kits" and so on. Don't forget to follow their WeChat account!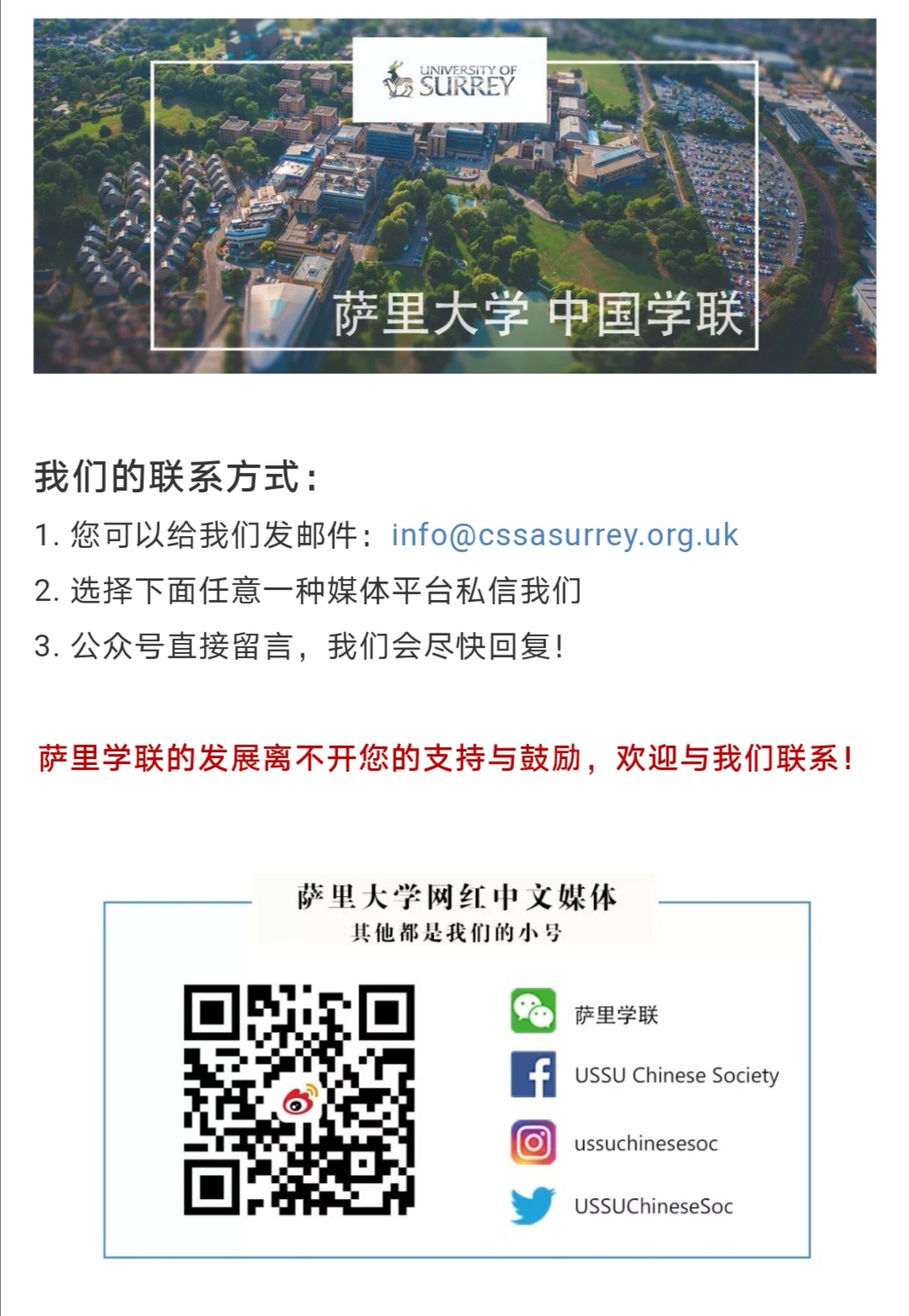 最后祝各位同学身体健康,万事如意,都可以早日拿到Offer然后来加入萨里这个大家庭!
Finally, I wish you all good health and good luck in 2020. And hope you can all get the offer soon and then join the Surrey family!