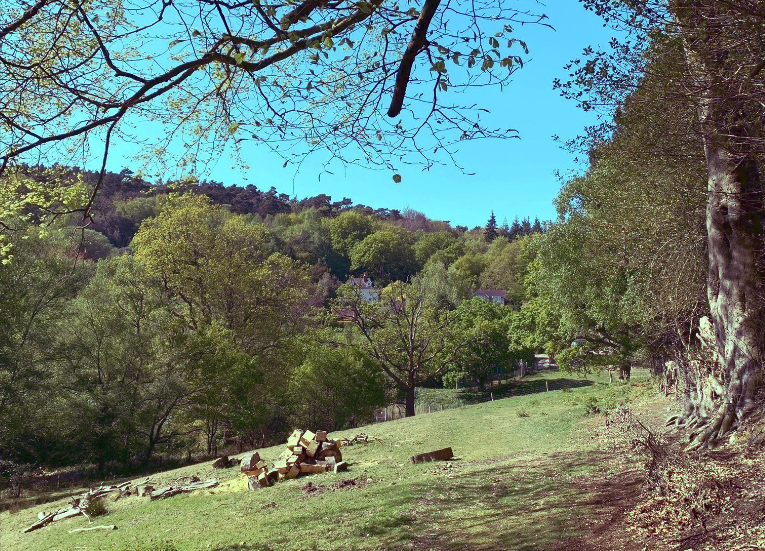 Leith hill可以说萨里山风景区的精华了,这里有着萨里山自然风景区最高海拔的小山头,虽然只有200多米多高,但也足以让你登顶包揽周边风景,将萨里郡的百里风物尽数囊如眼帘。这里有着规划铺砌完备的各种徒步与骑行小道穿越丘陵和林地。从学校所在的Guildford乘坐火车,经过大约20分钟到达Dorking然后换乘向南驶去的列车向南行驶大约15分钟,在Holmwood Corner下车就可以抵达Leith Hill地区了,非常便利。
围绕Leith Hill的一圈徒步路程大约有20多公里,这段路程起起伏伏,经过林地、草地、湿地沼泽和零零散散的村庄,总共大约花了我们4个多小时。天气不错,一直有太阳,我们沿规划路径的逆时针方向走,在最初的10公里部分感觉一直是在上山,爬坡上坎,非常考验体能,不得不说是比较有挑战性的徒步路线之一,穿过树林和田野,山峦起伏,还会途径不少池塘和溪流。有的路段非常泥泞需要多花些时间跋涉,有的路相对干燥平整些,方便快速通过。总体来说,我很喜欢这条徒步小径,享受着途径跋涉各种地形和登顶后欣赏周遭优美的景色。当到达Leith Hill的山顶时,我手机上的健康app说我已经相当于爬了100多层楼的高度!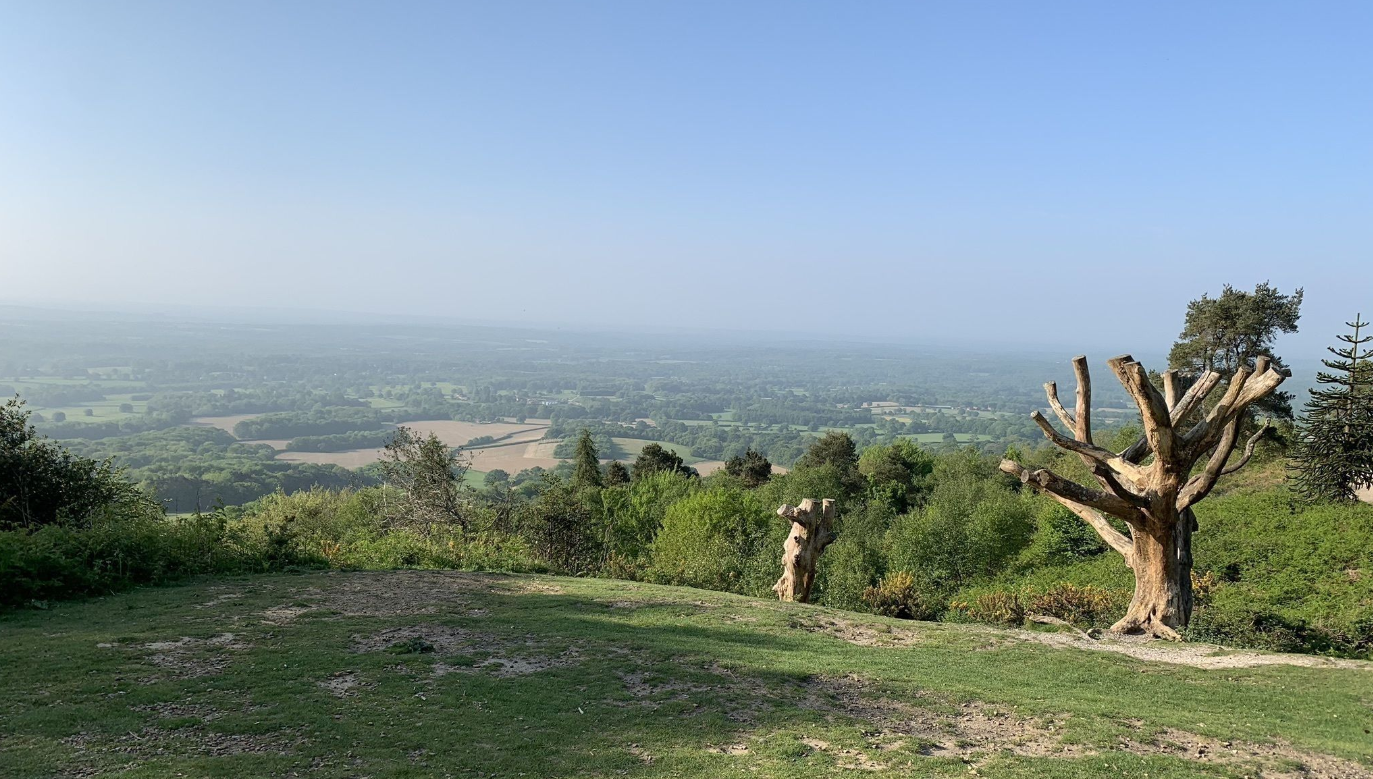 This 20km walk took us roughly 4 hours. The sun was out all the way and we went anti clockwise and for most of the first 10km, the whole process it felt like mostly was up hill. I have to say this was one of the most challenging walks that I've seen in UK. This path led me through woods, through fields, up hills and the down, around ponds and along streams. From within, some paths were fairly muddy which probably will slower your pace, and others are generally dry that you can quickly pass. Overall, I loved this trail and pretty enjoy all of its different terrain and spectacular views. I would definitely rate this as hard as on the iPhone health app it said we'd done over 100 floors!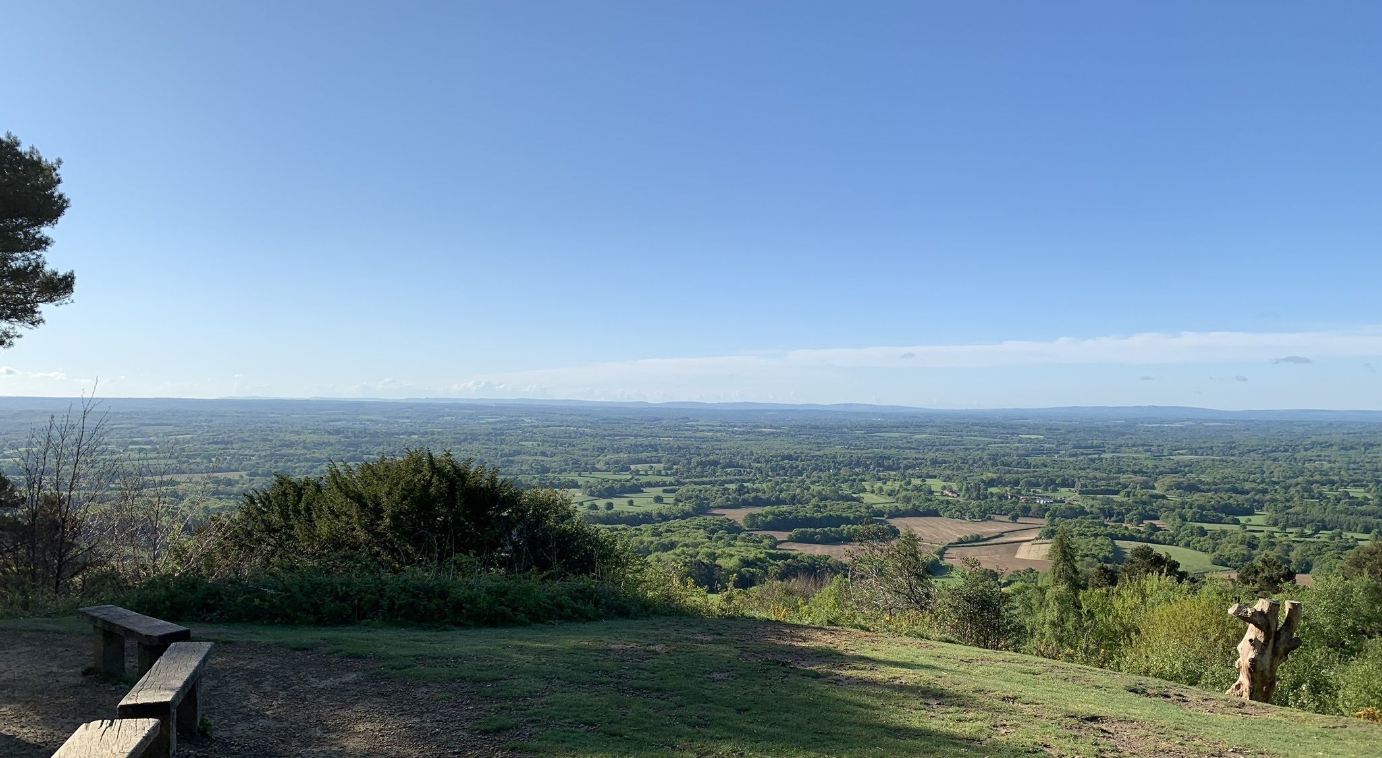 利斯山The Leith Hill
利斯山Leith Hill是一个植被繁茂的山丘,距离英格兰萨里郡Dorking西南不到10公里。海拔294米,是格林沙岭区域的最高点,并且是英格兰东南部的第二制高点,仅次于伯克郡纽伯里的Walbury Hill(297米)。丘陵周边的林区被指定为"莱斯山地区",并成为具有特殊科学意义的站点。据这里最近的火车站是霍姆伍德火车站,从Leith Hill往东走大约3公里即可抵达。
The Leith Hill
Leith Hill is a wooded hill less than 10 km to the southwest of Dorking, Surrey, England. It reaches 294 m above sea level, which is the highest point on the Greensand Ridge, and is also the second-highest point in south-east England, only after Walbury Hill near Newbury, Berkshire, 297 m high. Wooded areas surrounding the hill are designated Leith Hill Site of Special Scientific Interest. The nearest train station is Holmwood Station, just located 2 miles to the east.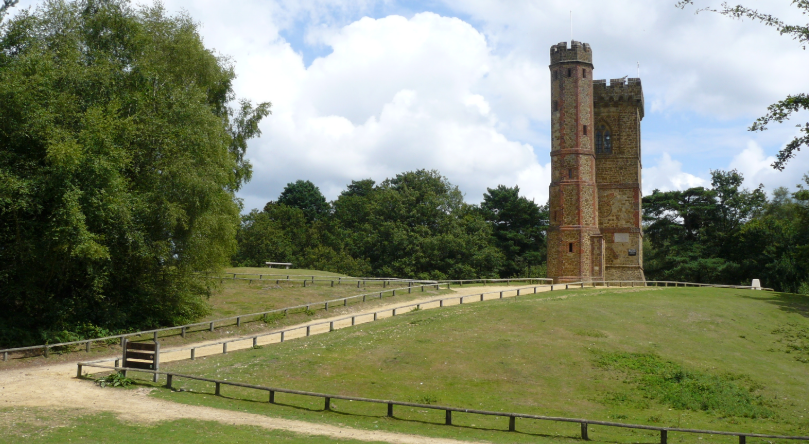 山顶塔楼
利斯山的标志之一就是山顶上一座18世纪的哥特式塔楼。 1765-1766年,附近的理查德.赫尔组织建立起了"展望楼",后来改名为"利斯山塔",这里有趣的是,建塔的目的仅仅是将这座山抬高到海拔305米(1000英尺)以上。利斯山塔高近20米,由两间布置得井井有条的房间组成,门上方标有拉丁文,表明这座塔的建造不仅是为了他自己的乐意,也是为了他人的享受。在塔上,赫尔为游客提供了类似于小型望远镜的准眼镜,如果天气状况良好,通过它甚至可以向南远望到英吉利海峡!它们之间相距约40公里。
当赫尔于1772年去世时,后人应他的要求将他葬在塔下。他去世后,建筑物的内装物,门窗等被拆除,几乎成了一座废墟。后来,塔楼被荒废,充满了砂砾混凝土,入口处被砖砌起来堵死。 直到1864年,附近沃顿庄园Wotton House的伊夫林Evelyn决定重新开放它。 塔楼的顶部有一个纪念沃克·迈尔斯Walker Miles的指示器。在英国徒步运动协会的带动下的徒步者运动初期,他的工作为英国徒步者路网的形成做出了贡献。据称在良好的气象与视觉条件下,从利斯山塔的顶部可以看到13个县。该塔在1984年,由国家信托基金会(National Trust)组织进行了完全修复,成为了一个对公众开放的游憩景点,开放时间为工作日的每天上午10点至下午3点,周末为上午9点至下午5点。基本上,除圣诞节外,山塔每日都会开放,并且内有全面展示本地历史资料的小型展览。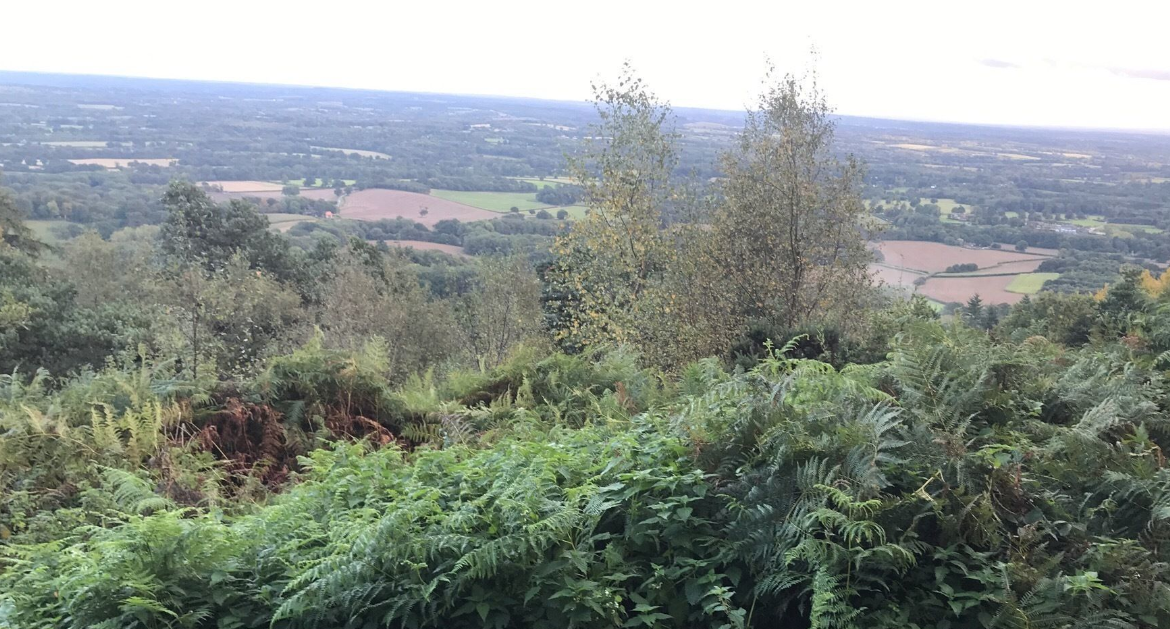 Leith Hill Tower
On the summit of Leith Hill is an 18th-century Gothic tower. In 1765-1766 Richard Hull of nearby Leith Hill Place built "Prospect House", later to become known as Leith Hill Tower, with the intention of raising the hill above 103m (1,000 ft) above sea level. Leith Hill Tower is nearly 20 metres high and consisted of two rooms "neatly furnished", with a Latin inscription above the door announcing that it had been built not only for his own pleasure, but also for the enjoyment of others. Hull provided visitors with prospect glasses, similar to a small telescope, through which to survey the extensive views towards the English Channel, each some 40km away.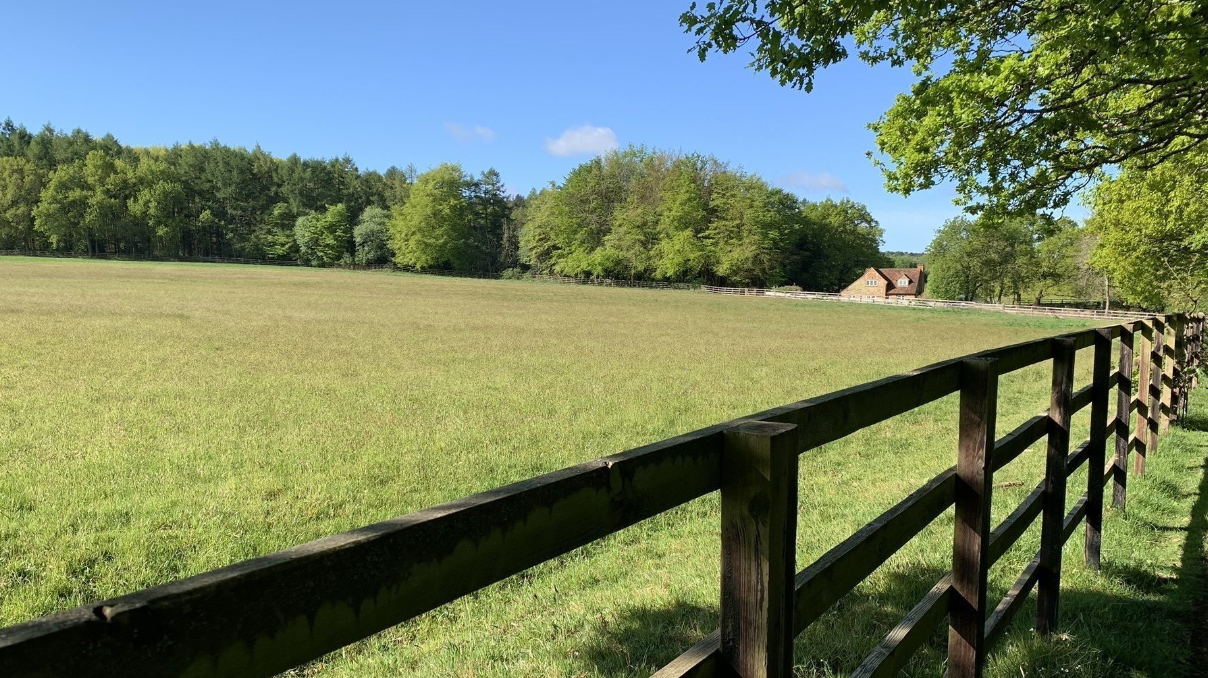 When he died in 1772, at his request he was buried under the tower. Following his death, the building was stripped of its contents, doors and windows, and fell into ruin. As a result, the tower was filled with rubble and concrete, and the entrance bricked up. In 1864, Mr Evelyn of nearby Wotton House decided to reopen it, but the concrete made this difficult, and so the additional turreted side-tower was added to allow access to the top of the tower. At the top of the tower there is a viewpoint indicator to commemorate Walker Miles, whose work in the early days of the Rambler's movement contributed to the formation of The Ramblers of Great Britain, which dedicated to break the blocks set by private landowners who were closing off their lands and didn't allow anyone pass through. It has been claimed that on a clear day, 13 counties can be seen from the top of Leith Hill Tower. The tower was fully restored by the National Trust in 1984. This restoration included the removal of rubble and concrete, fitting safety features such as a handrail in the narrow staircase, and converting the lower portion of the tower into a servery. Leith Hill Tower is open to the public every day from 10:00 am until 3:00 pm weekdays and 9:00 am to 5:00 pm on weekends, every day of the year except Christmas Day, with a comprehensive display explaining the history of the tower.
利斯山房 Leeth Hill Place
利斯山房是一座保存较为完好的历史遗迹,它最初是一座可追溯到1600年的具有低矮山墙的房屋,大约在1760年被理查德·赫尔Richard Hull改造成帕拉第式风格的建筑。这处地产物业于1847年被约西亚·韦奇伍德三世Josiah Wedgwood III买下,一直作为家族产业,直到后来作曲家拉尔夫·沃恩·威廉姆斯Ralph Vaughan Williams在那里长大并最终继承下来这处产业,并于1944年将其交给了国家信托基金会National Trust来维护管理。这座房子据称经常发生闹鬼和灵异事件,经常有附近学校校长报告说这里的灵异事件。这处物业由国家信托基金会National Trust于2013年向公众开放,现在被作为是拉尔夫·沃恩·威廉姆斯Ralph Vaughan Williams的纪念馆展出。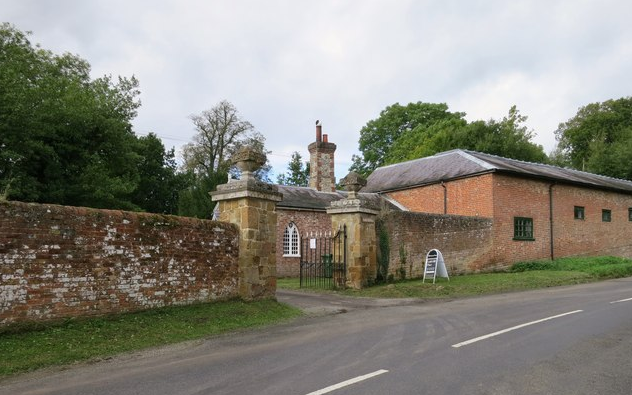 Leith Hill Place
Leith Hill Place is well-preserved historical heritage, it was originally a gabled house dating from about 1600, Leith Hill Place was completely refaced in a Palladian style about 1760 by Richard Hull. It was bought in 1847 by Josiah Wedgwood III and remained in the family until the composer Ralph Vaughan Williams, who had been brought up there and eventually inherited it, gave it to the National Trust in 1944. Subsequently it was leased from the Trust by his cousins Sir Ralph Wedgwood and then Sir John Wedgwood, later becoming a boarding house for a nearby sixth form college, Hurtwood House. The property is claimed to be haunted, with several School Masters of the day reporting strange goings-on, noises and even apparitions. The house was opened to the public by the National Trust in 2013 and now serves as a memorial to Ralph Vaughan Williams.