在疫情封城前,学校体育中心Sports Park里的健身房,是我每周要定期打卡三到四次的地方,进行适度的肌肉锻炼以保证身体素质和精神状态。健身房坐落于学校Manor Park校区,距离我们学习居住的主校区Stag Hill campus有一定距离,在每次健身结束,我都会沿着sports park所在的山坡走上去从南部高地绕回Stag Hill校区,因为这里地势较高,从这里走可以有机会俯瞰到整个Guildford地区和萨里郡大部,穿过安静祥和而优雅美丽的Onslow village社区,让人心情愉悦。整体来说,manor park整个东南方向的坡地上基本都可以被划入到Onslow village的范畴,这里临近萨里郡北山小径North Downs path,是一个自然保护区、轮作农地和居民区和谐共生的地方。Onslow village环境优美,这里有很值得探索的地方,包括植物园Onslow ArBoretum, 运动场Onslow playground,甚至还有一个由外国人开办的中国咏春拳武术馆,叫做Kamon Wing Chun Guildford。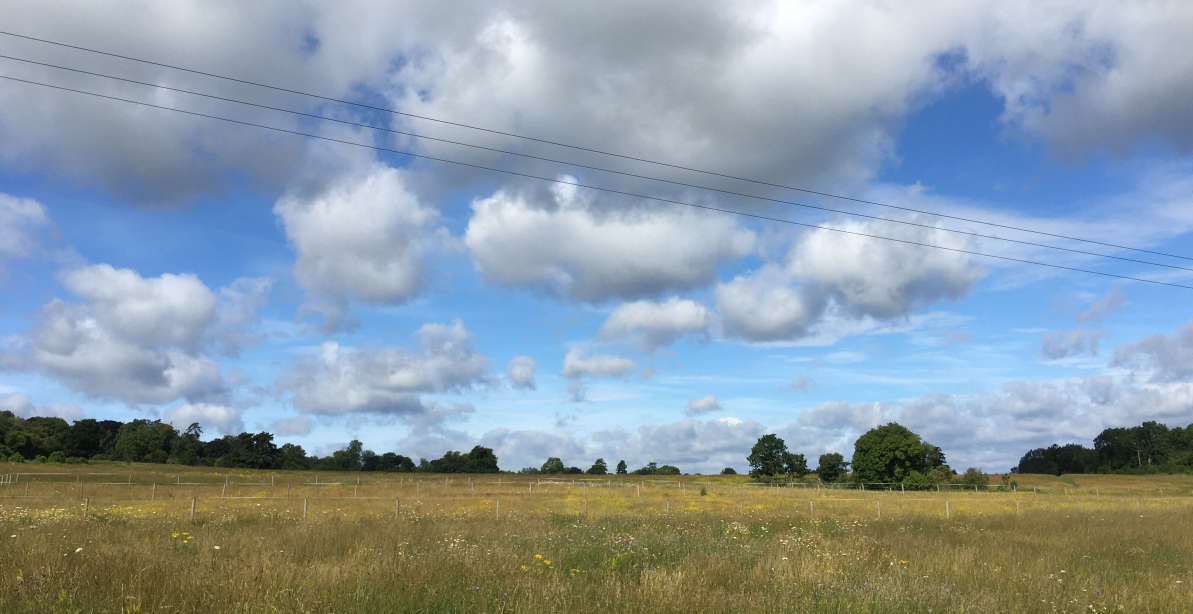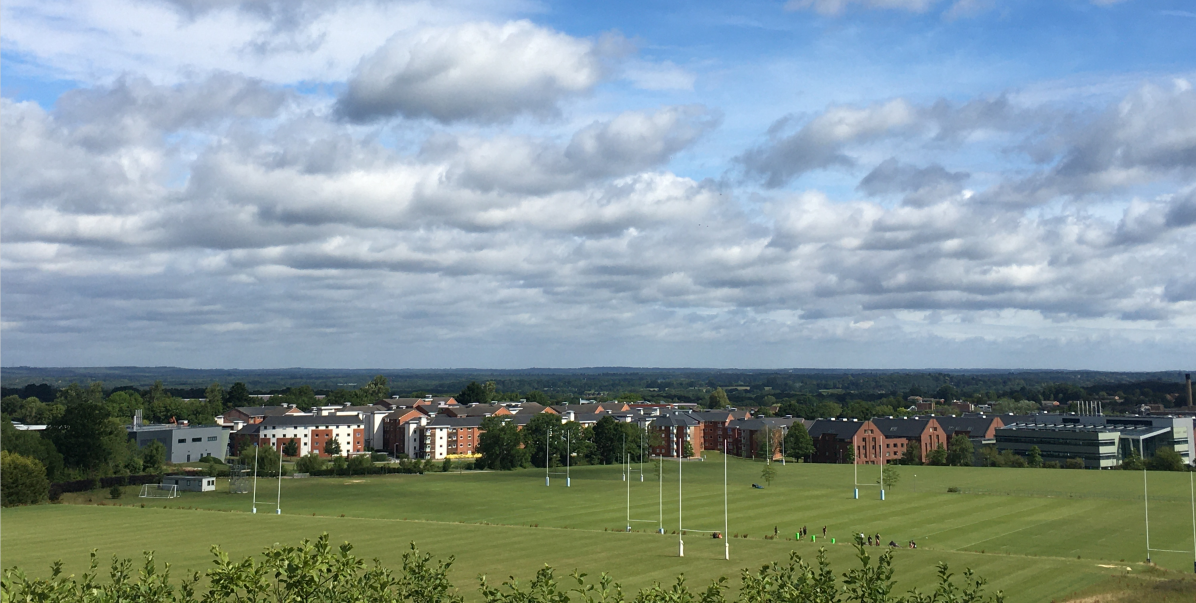 Before the global epidemic Covid-19 lockdown, the gym in university's Sports Park was the place where I regularly went three or four times a week to do some free-weight exercises or cardios to ensure my physical fitness and a healthy mental state. The sports park is located in the school's Manor Park campus, there's a certain distance, roughly 25 minutes walk from the main campus of our study and residence, Stag Hill campus. At the end of each fitness session, I will walk up the slope of the sports park and go back to the Stag Hill campus from the southern highlands. From here, you can have a chance to overlook the entire Guildford area and most of Surrey in a comparatively higher place, then pass through the quiet and elegant Onslow village community, which makes people feel happy. On the whole, the entire southeast slope of manor park can basically be contained into the Onslow village, which is near the North Downs path of Surrey County. It is a mix of natural reserve, rotating farmland and residential areas. Onslow village has a quite beautiful environment, and there are places worth exploring, including a botanical garden Onslow ArBoretum, the sports field Onslow playground, and even a Chinese Wing Chun boxing martial arts hall called Kamon Wing Chun Guildford .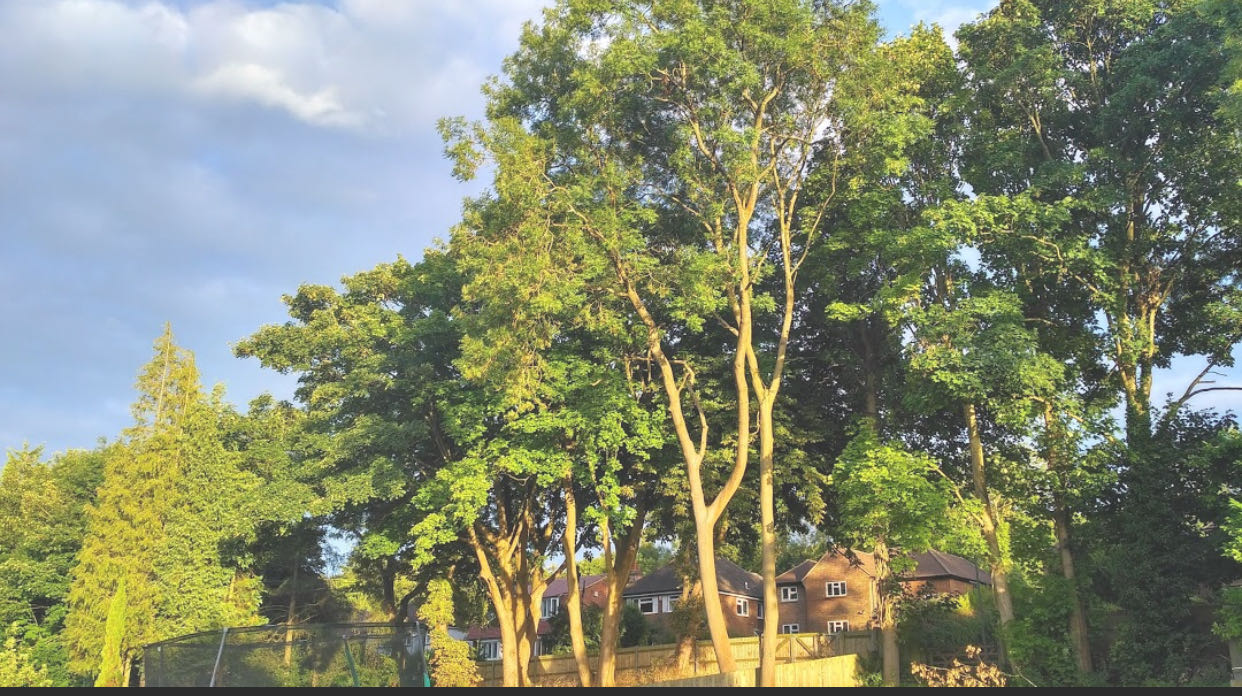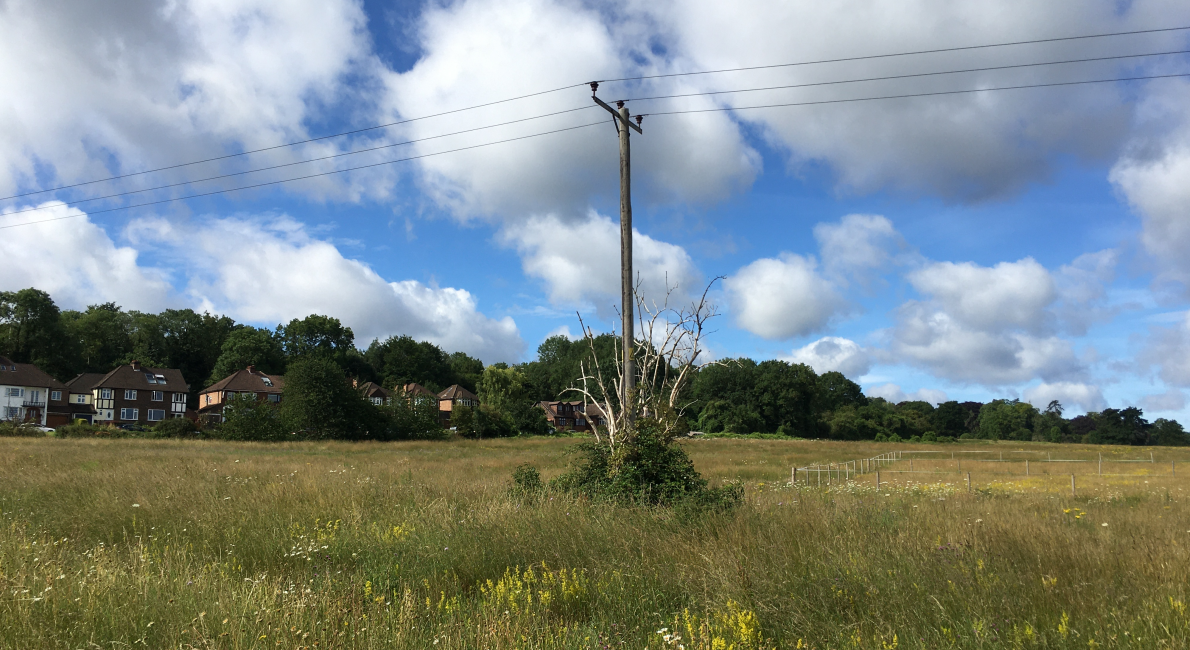 沿着Sports Park橄榄球场中的小径,从Manor ParK向西南方坡地上走,你会发现前方是一条横贯的高速路(A3)拦住去路,再往前走一点走人行天桥便可以跨越。在人行天桥上,因为本身地势相对高一些,在这里你可以收获极佳的视野,俯瞰萨里郡大部,一片绿色,充满生机。当气象条件允许时,你甚至可以看见伦敦金融城几座突兀耸立的大楼!
Follow the path within the Sports Park rugby field from Manor Park to the southwest slope. You will find that there is a transverse highway (A3) in front of you to stop from crossing, and then walk a little further to the pedestrian bridge to cross. On the pedestrian bridge, because of its relatively high terrain, here you can harvest excellent views, overlooking most of Surrey, a green kingdom, full of life. When weather condition permits, you can even see a few towering buildings in the City of London!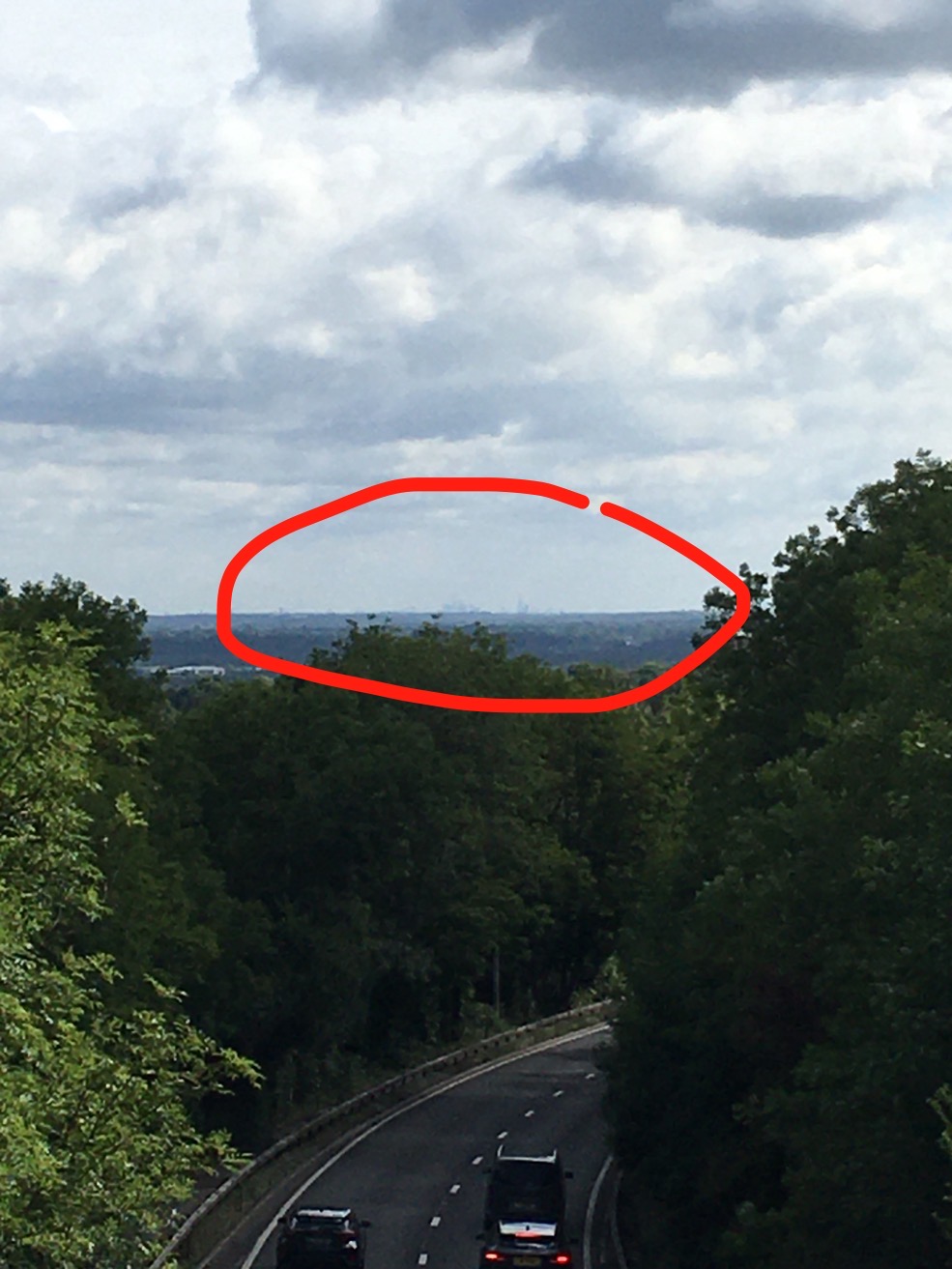 Onslow植物园
这个小植物园位于Onslow village的中心。它是来自世界各地的各种树木的集合,根据其起源的大陆按区域进行分组。圆形的碎石路会引导你游览整个花园,中央有一个开放区域。 这是一个规划和后天栽种的植物园,而不是原本就有林地。花园的一侧也与繁忙的A3高速路接壤,因此有很多货车的噪音。这里可以免费进入,是溜狗或散步的好地方。树木园旁是乡村休闲区,乡村休闲区是一个广阔的场地,设有足球场,操场,篮球场,网球场和公共厕所。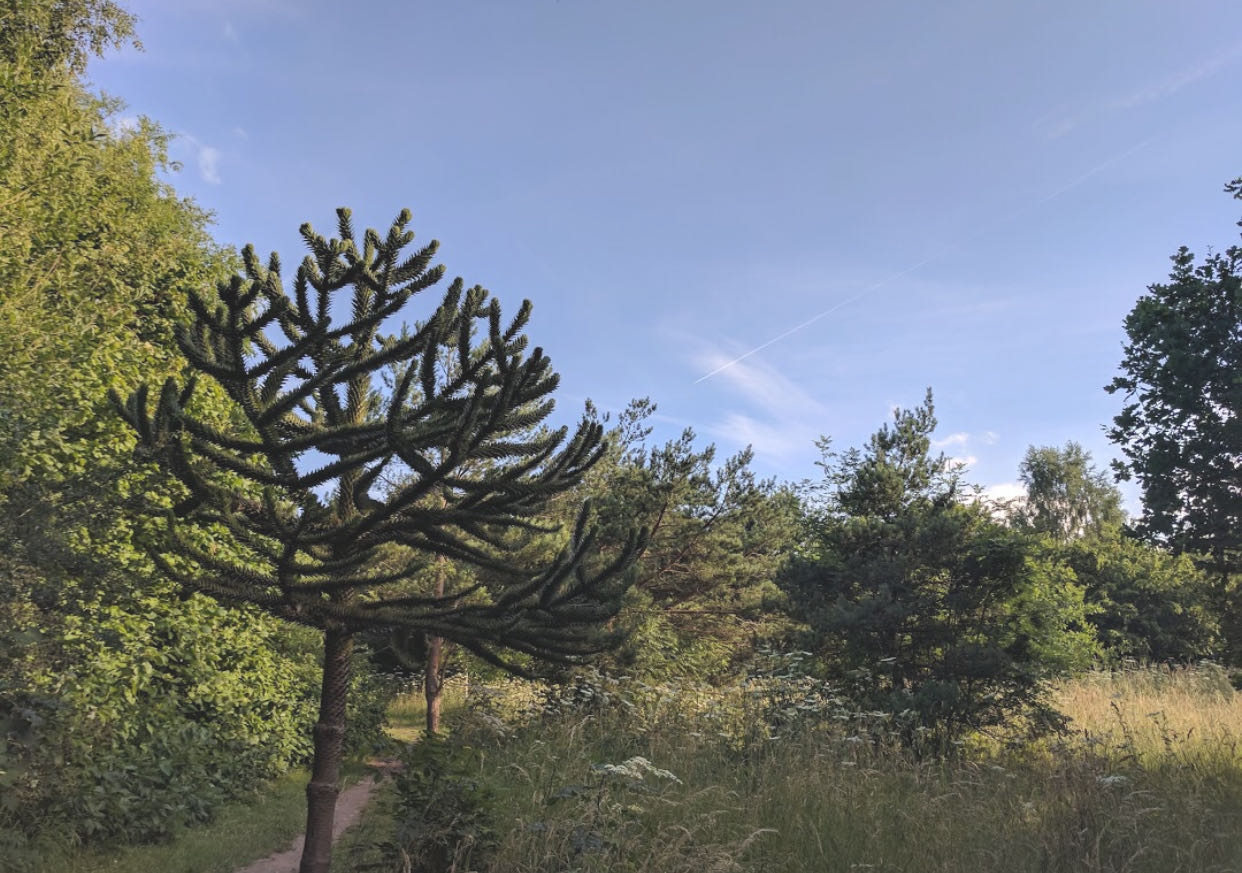 Onslow ArBoretum
This small arboretum is in the centre of Onslow Village, west Guildford. It is a collection of various trees from around the world, grouped in areas based on the continent they originated from. A circular gravel path leads you around the collection and there is an open area in the centre.

It is a planned arboretum not a woodland and is not densely packed. Also one side is bordered by the busy A3 so it not very quiet. It is free though and a good place to walk your dog or have a short walk. Next to the arboretum is the village recreation ground which is a large field with a football pitch, playground, basketball area, tennis courts and toilets.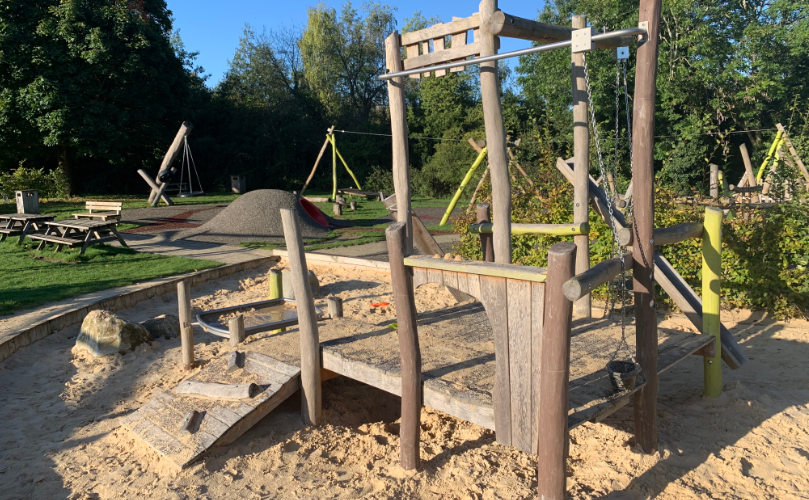 Onslow运动场
当左穿右绕穿越居民区时,突然有一大片开阔地出现在眼前,路牌介绍这就是Onslow village的运动场.这是所有年龄段的绝佳游乐场,拥有大量绿色空间用于各种活动。放学后,昂斯洛(Onslow)婴儿学校和埃莉诺女王(Queen Eleanor)初中的许多孩子都去那里玩耍。操场上充满了为孩子们创造的许多设施。不仅为儿童,还有一个为成人提供足球门的篮球场。在操场的外面,有一个名为Onslow Village Lawn Tennis的网球俱乐部,这是一个非常友好的当地俱乐部,拥有4个新的硬地球场。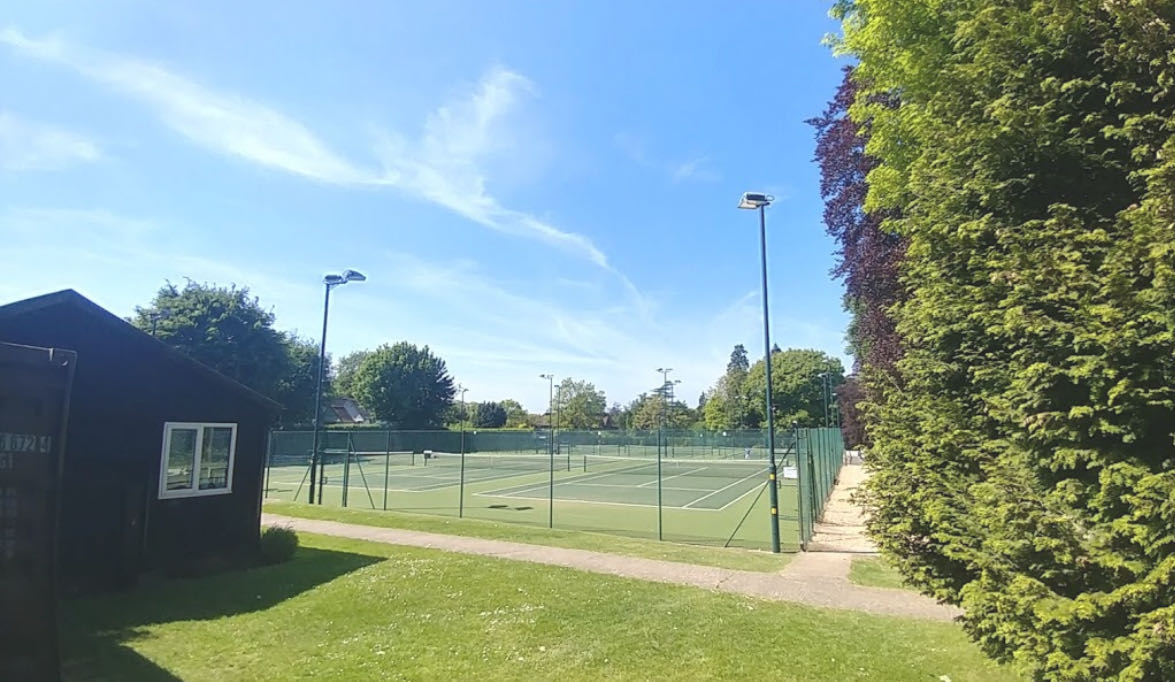 Onslow playground
It's a great playground for all ages with a huge amount of green space for all sorts of activities. After school, many children from Onslow Infant school and Queen Eleanor's Junior School go there to have fun. The playground is equipped with lots of facilities created for children. Not only for children, there is a basketball court with a football goal for adults. On the outside of the playground, there is a tennis club called Onslow Village Lawn Tennis, which is a very friendly local club with 4 new hard courts.