记得我在2017年初次来到英国时,便着迷于这里整洁精致的社区街道和富有人文艺术气息的街边装饰。再当深入英国社区时,又被许多人家房前精致的花园所吸引,精致的造像、修建平整的草地、考究的砖石铺砌和错落有致的植物花卉,都让我深深着迷,感叹英国人对花园的情有独钟和其所体现的考究的生活方式。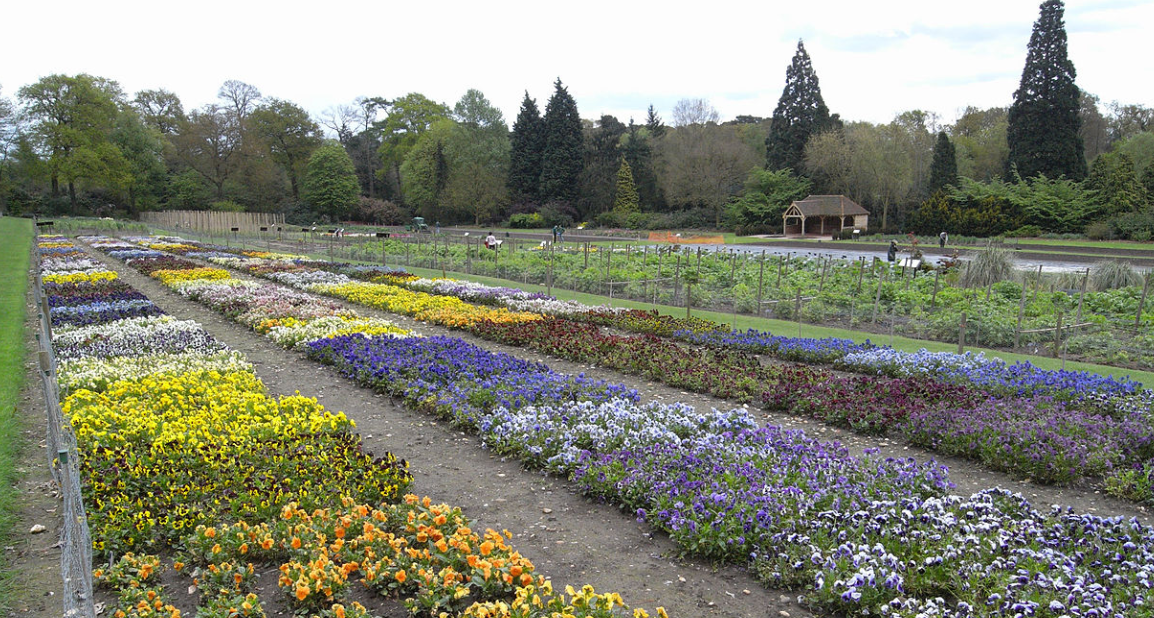 I remember when I first came to the UK in 2017, I was fascinated by the neat and exquisite community streets and the street decorations with rich cultural and artistic atmosphere. When I went deep into the British community, I was attracted by the exquisite garden in front of ma你也private houses. The exquisite statues, flat grass, elegant masonry and patchwork of plants and flowers all fascinated me about the British people's strong love for the garden and the elegant lifestyle it embodies.
英国的海洋性气候温润多雨,特别适合多汁草木和阴性植物的生长。而其凉爽的夏季则会使得部分灌木植物的花期特别长,多雨的气候使得花基本存不下灰尘和泥垢。即使在深冬万木纷纷落叶凋零的时节,英国的草地还是一片片的青葱翠绿,与一片褐色的林木形成了鲜明的色彩比对。所以从自然条件来说,英国的气候特征使得花园的构成要素齐全、维护成本又很低。当然,英国厚重的文化底蕴以及人文艺术风情的渲染,也使得这个国家的人民对花园情有独钟。如果阅读英国的文学和戏剧作品,你也会发现,花园始终是很多重要的事件场所,甚至纵贯全文,很多作品里的花园都扮演了"情节触发"与"节奏转换器"的作用。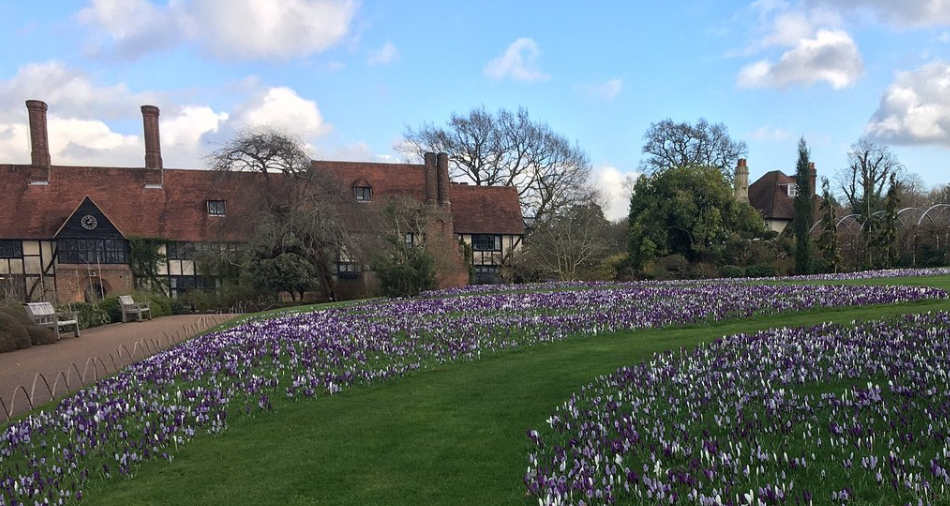 The British maritime climate is comparatively warm and very rainy, and is particularly suitable for the growth of succulent plants and negative plants. Its cool summer will make some shrubs have a particularly long flowering period, and the rainy climate makes the flowers basically free of dust and dirt. Even in the deep winter when the ten thousand trees are deciduous and withered, the English grassland is still lush and green, which forms a vivid color comparison with a brown forest. So in terms of natural conditions, the British climatic characteristics make the garden's components are very complete and the maintenance costs in a pretty low level. Of course, the Britain's rich cultural heritage and the rendering of humanities and artistic styles also make the people of this country have a strong love for gardens. If you read British literature and drama, you will also find that the garden is always a place of many important events, and even runs through the full text. The garden in many works has played the role of "plot trigger" and "rhythm converter".
如果你也恰好对花园文化有浓厚兴趣,英国皇家园艺学会Royal Horticultural Society (RHS)遍布英国的花园是非常值得一看的。RHS目前在英国运营五个花园;除了萨里郡威斯利花园外,其他的分别是Harlow Carr,Hyde Hall,Rosemoor和将于2021念开业的Bridgewater。威斯利花园Wisley是一个占地超过240英亩的大型花园。该地点包含许多正式和非正式的花园景点,数个大型温室,果园和植物园。此外,还有许多小型"样板花园",向参观者展示他们如何可以在自己住宅营造这般美丽的花园,现场还提供餐饮和花卉的零售服务。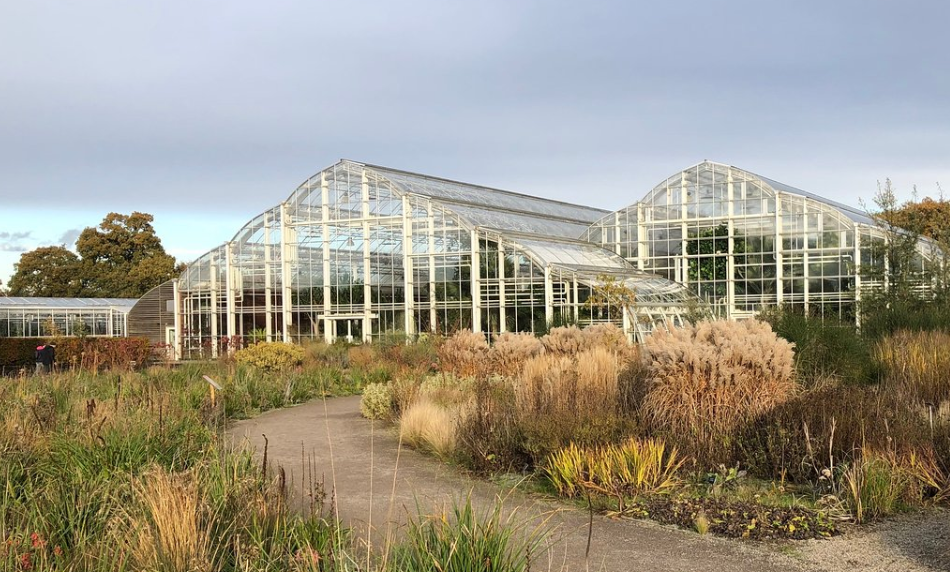 RHS Garden Wisley is located in Surrey, UK, is a tourist attraction and one of five gardens run by the RHS; the others being Harlow Carr, Hyde Hall, Rosemoor, and Bridgewater which will be opened in 2021. Wisley is a very large and spectacular garden covering over 240 acres. The site contains many formal and informal gardens, several glasshouses, orchards and arboretums. In addition, there are a number of small scale "model gardens" which are intended to show visitors what they can achieve in their own gardens, and a trials field where new cultivars are assessed. There is also extensive catering and garden retail on site.
距离吉尔福德很近的萨里郡Wisley花园是RHS的旗舰花园,并且是世界上最大花卉与植物藏品汇。这里在不断发展新的种植产品与造型,用以激发游客的灵感。花园内全季节开放的主要景点包括"岩石花园"Rock Garden,"鲍威-里昂玫瑰花园"Bowes-Lyon Rose Garden,"混合边界"Mixed Borders,"七英亩"Seven Acres,和"热带异域风情园"tropical-inspired Exotic Garden。另外,园内季节性景点包括"春天的番红花地毯"carpet of crocus in spring,"夏季玫瑰花盛开系列"blooming rose collection in summer,"宏伟的彩色之秋天"magnificent autumn colour和"清脆的冬日行走"crisp Winter Walk。 去年6月开始,RHS威斯利花园(RHS Garden Wisley)开业了新的设有通风设备的迎宾大厅,大型纪念品商店和种植园中心,宽敞的咖啡厅和休闲餐厅。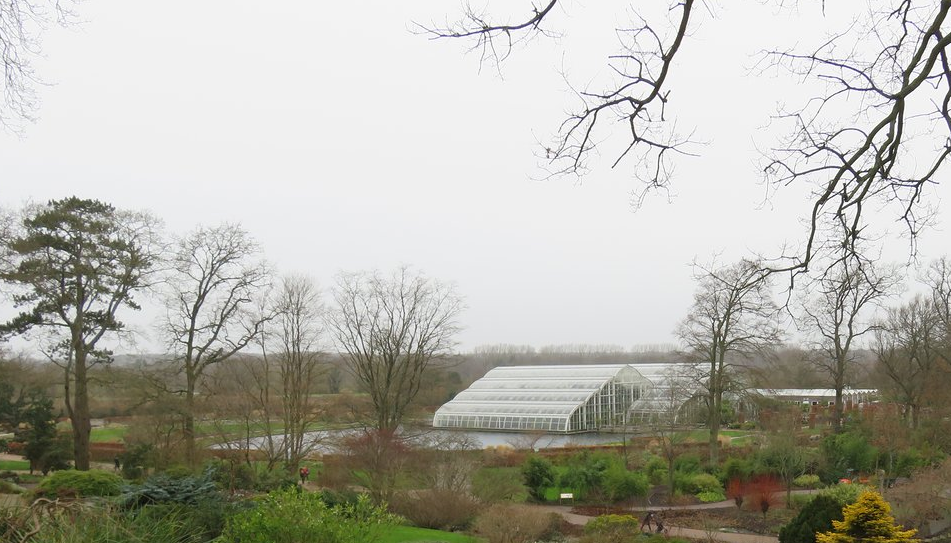 RHS Garden Wisley is the flagship garden of the RHS and home to some of the largest plant collections anywhere in the world. Planting schemes are continuously evolving, with something to inspire visitors on every visit. Key highlights throughout the seasons include the Rock Garden, Bowes-Lyon Rose Garden, Mixed Borders, Seven Acres, and the tropical-inspired Exotic Garden. Seasonal must-sees include a carpet of crocus in spring, blooming rose collection in summer, magnificent autumn colour and a crisp Winter Walk. In June 2019 RHS Garden Wisley opened the new Welcome building which features an airy arrivals hall, large shop and plant centre, spacious café, and relaxing restaurant.
我在第一次来这里参观时就喜欢上了这个地方。花园真的很大,有很多可以细致参观的景点。景区由很多小花园,仔细游玩一圈需要花4-5个小时。作为中国人,我很开心居然在这里看到中国式样的湖畔凉亭,营造精致,仿佛让人感觉真的回国一样。可以看到这里提供的餐食很好吃,让整个游玩过程更加开心。花园的中心部分很大,这里你会面对不同路径和很多游览选择。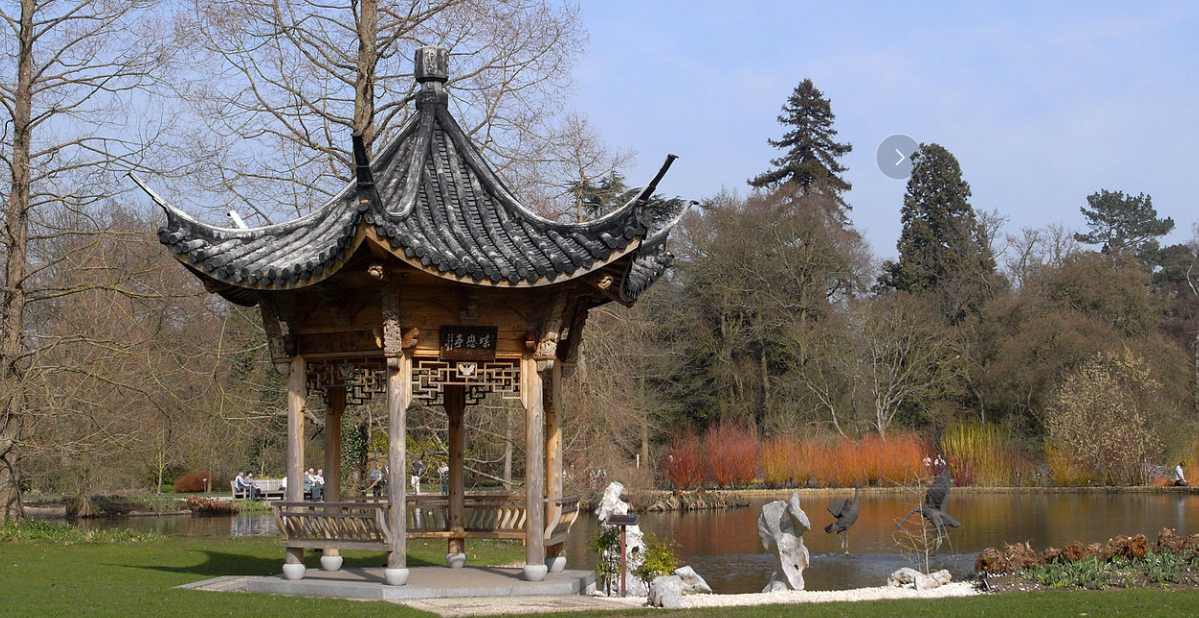 Visited here due for the first time and loved the place. The gardens are huge and there is so much to see, with a lot of formal gardens around the place we spent a good 4-5 hours walking around the place. As a Chinese I was really happy to see a Chinese style lakeshore pavilion, which made me feel like back to the citizen park of my home city. Food is still being served albeit not in a restaurant but was fantastic quality. The garden centre is huge and has a great selection and is cheaper than other garden centres we have encountered.
RHS花园的历史
Wisley由维多利亚州商人和RHS成员George Ferguson Wilson创立,他们于1878年购买了60英亩(243,000平方米)的土地。他在网站的一部分上建立了"奥克伍德实验花园",在那里他试图"使困难的植物成功生长"。威尔逊Wilson于1902年去世,奥克伍德Oakwood(也被称为格莱布农场Glebe Farm)由意大利里维埃拉著名花园拉莫托拉La Mortola的创造者托马斯·汉伯里Thomas Hanbury爵士购得。1903年,他将Wisley花园委托给了RHS来维护管理。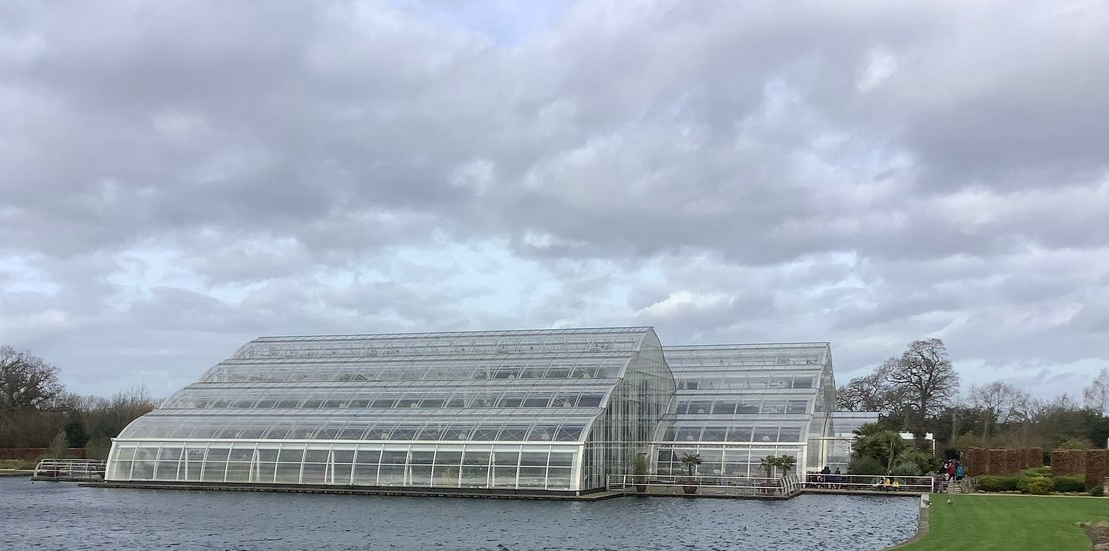 The history of RHS Wisley Garden
Wisley was founded by Victorian businessman and RHS member George Ferguson Wilson, who purchased a 60-acre (243,000 m²) site in 1878. He established the "Oakwood Experimental Garden" on part of the site, where he attempted to "make difficult plants grow successfully". Wilson died in 1902 and Oakwood (which was also known as Glebe Farm) was purchased by Thomas Hanbury, the creator of the celebrated garden La Mortola on the Italian Riviera. He handed the Wisley park over to the Royal Horticultural Society in 1903.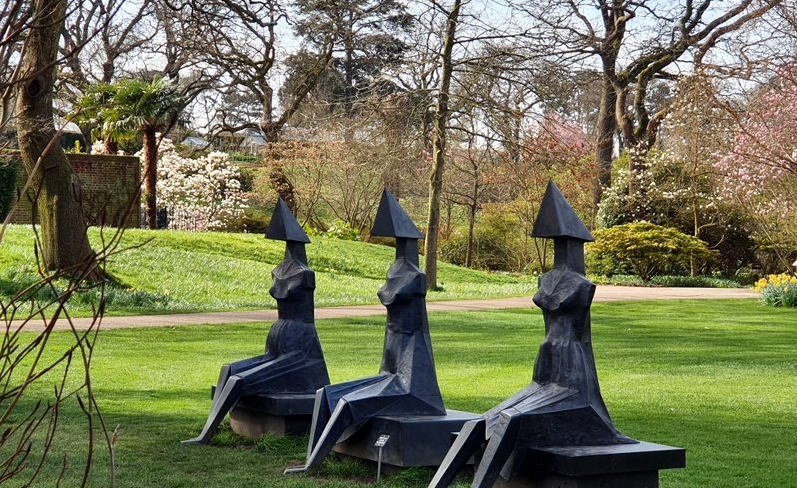 威斯利花园里有一个样板花园,作为评估新花卉与植物品种的试验场。这个实验室既用于科学研究,又用于培训,最初于1907年开放,但随后被证明开放条件并不充分。在第一次世界大战期间进行了扩建并对其外部进行了重建,1985年被指定为二级保护建筑。
There is a s small scale "model gardens" which are intended to show visitors what they can achieve in their own gardens, and a trials field where new cultivars are assessed. It can also used as the laboratory, for both scientific research and training, was originally opened in 1907, but proved inadequate to be opened to the public. It was expanded and its exterior was rebuilt during World War I. It was designated a Grade II Listed building in 1985.