住在萨里郡一个巨大的好处就是,这里距离英国的权力中枢 – 伦敦很近,几百年来,大量的官宦贵族人家在这里购买田产物业,给世人留下了一座座美丽的庄园和充满文化精品的艺术展览馆。除了之前记叙过的洛斯利庄园Losely Park,这次我带大家来探寻另一处距离吉尔福德很近的有着皇室足迹的庄园Polesden Lacey。
A huge advantage of living in Surrey is that it is very close to the British power center-London. For hundreds of years, a large number of official and noble families have bought farm properties here, leaving the world with beautiful estates, which are full of cultural fine art exhibition hall. In addition to the previously described Loseley Park. This time I will take you to explore another royal family related estate, Polesden Lacey, just 15 km away from Guildford.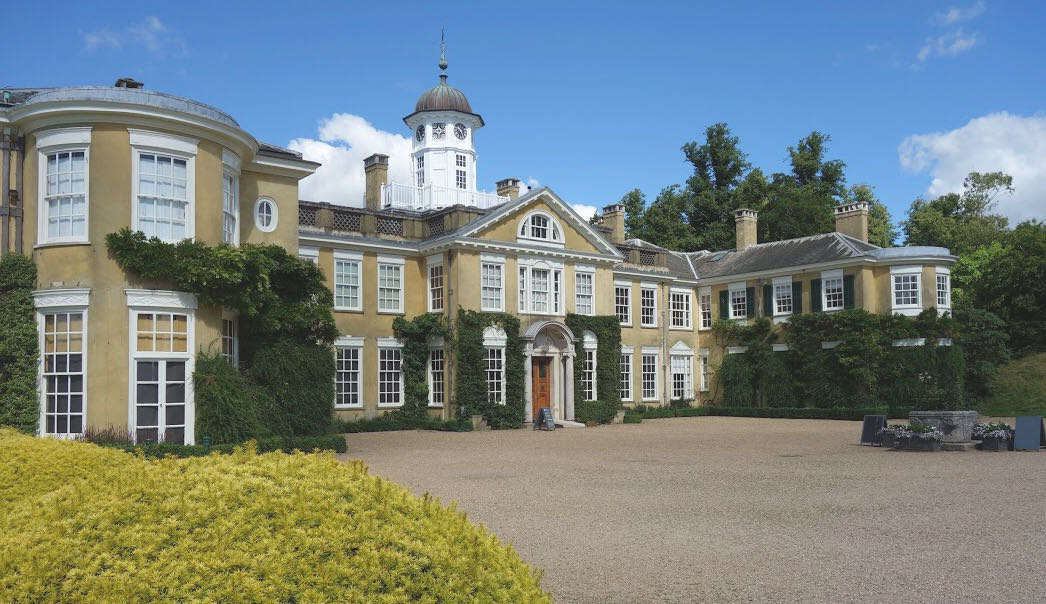 Polesden Lacey是爱德华时代的房屋和房地产,位于英格兰萨里郡多尔金Dorking附近的大布克汉姆(North Book)的北唐斯North Downs附近,目前由英国国家信托基金National Trust运营管理。
Polesden Lacey is an Edwardian house and estate, located on the North Downs at Great Bookham, near Dorking, Surrey, England. It is owned and run by the National Trust and is one of the Trust's most popular properties.
这座房产是从较早的建筑不断演化发展而来的,并于1906年由著名的爱德华的女主人玛格丽特·格雷维尔Margaret Greville进行了大规模改建。她收藏和使用过的的精美画作,家具,瓷器和银器基本都在接待室和画廊中展出,来到这里你会感觉客厅里的场景正如她著名的华丽家庭聚会时一样。
This Regency house was expanded from an earlier building, and extensively remodelled in 1906 by Margaret Greville, a well-known Edwardian hostess. Her collection of fine paintings, furniture, porcelain and silver is displayed in the reception rooms and galleries, as it was at the time of her celebrated house parties.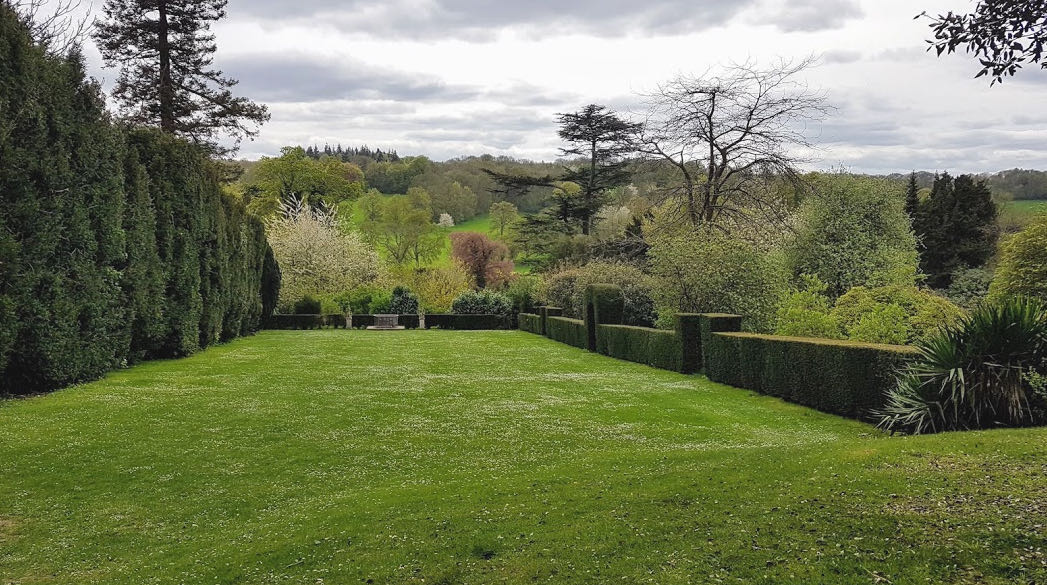 Polesden Lacey庄园很大,占地1约,400英亩(570公顷),主楼的正后方就是由围墙包围的玫瑰园,修葺平整的草坪,周边茂密的林地和观光景观步道。
The 1,400-acre (570 ha) estate includes a walled rose garden, lawns, ancient woodland and landscape walks.
Polesden Lacey庄园周围有许多步行道,尤其是在主屋俯瞰的山谷中。庄园里有一个Tanners Hatch青年旅舍,特别适合远足徒步的背包客或学生在这里过夜停留。庄园的前广场还设有露天表演设施,夏季可用于举办各种音乐和戏剧活动。
There are a number of walks around the Polesden Lacey estate, especially in the valley that the main house overlooks. The estate includes a Youth Hostel, Tanners Hatch, which is pretty fit for low budget overnight-stay travelers or backpackers. Polesden Lacey's front square also equipped with open-air performing facilities, which are used during the summer to host various musical and theatrical events.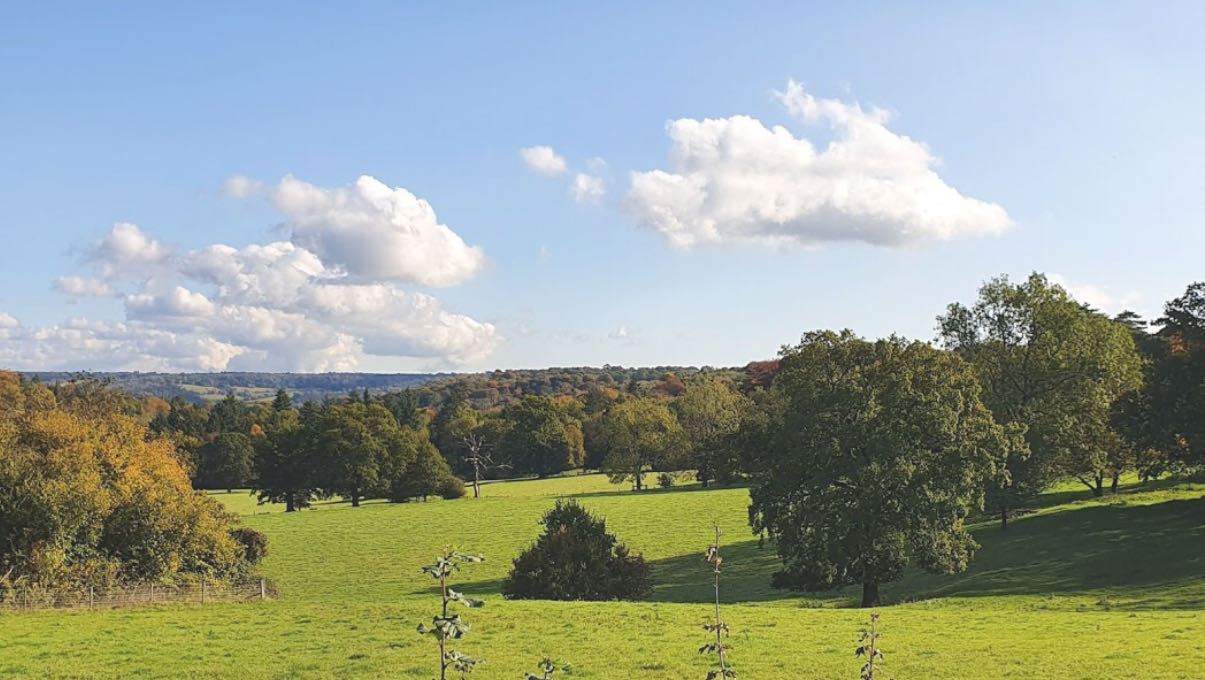 后来为世人所熟知的就是,乔治六世和伊丽莎白女王在1923年在这里度过了蜜月。
The future George VI and Queen Elizabeth spent part of their honeymoon here in 1923.
Polesden houses的古代历史

一开始我很好奇" Polesden"这个奇怪的词语的来历,后来谷歌了一下得知这其实属于古英语。这处物业的第一座房子于1336年建造,那时候的英语没有完全成型,当然和现在有很大的差异。后来安东尼·鲁斯Anthony Rous在1630年购买了这座庄园,并重建了中世纪风格的房屋。再后来,和我记述过的其他英国田园地产一样,这座庄园几经转手,诗人兼剧作家理查德·布林斯利·谢里丹Richard Brinsley Sheridan在1804年接手买下了这所房子。 这所房子曾在弗朗西斯·吉里爵士的名下,但当约瑟夫·邦索尔买下这处房地产并委托托马斯·库比特于1824年建造一栋全新房屋时,这座庄园的主建筑就被拆毁,也就是我们所见道德房屋的核心部分。 邦索尔于1835年去世,他的儿子继承了房屋,他的儿子于1853年将庄园卖给了Walter Rockcliff Farquhar爵士,后者一直保有直到1902年去世。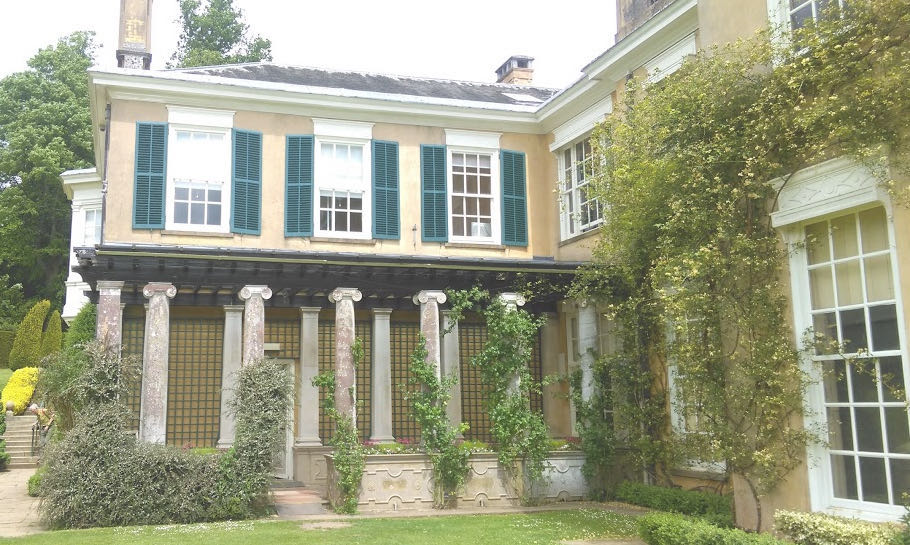 Previous history of Polesden houses
Initially I was very curious about the the weird term 'Polesden', then from google I knew this is actually originated from a kind of old English. The first house was built here by 1336. Anthony Rous bought the estate in 1630 and rebuilt the medieval house. Like almost all other old properties I visited before, this manor had changed hand several times. Richard Brinsley Sheridan, the poet and playwright, bought the house in 1804. The house at one time belonged to Sir Francis Geary, but his Polesden Lacey was demolished when Joseph Bonsor bought the estate and commissioned Thomas Cubitt to build an entirely new house in 1824, creating the core of the house seen today. Bonsor died in 1835, and the house passed to his son who, in 1853, sold the estate to Sir Walter Rockcliff Farquhar, who held it until his death in 1902.
进入现代后的Polesden houses

进入20世纪后,Polesden Lacey庄园在1902年由政府公务员克林顿·爱德华·道金斯爵士购买,他委托了爱德华·波因特爵士的建筑师儿子安布罗斯·波因特Ambrose Poynter在原有基础上极大拓展了Cubitt的工作,将地产塑造成现在的样子。然而,克林顿爵士在完成之后不久就去世了。 1906年,威廉·麦克尤恩William McEwan为他的女儿,玛格丽特·安德森Margaret Anderson和她的丈夫上尉罗纳德·格雷维尔Ronald Greville买下了这座庄园。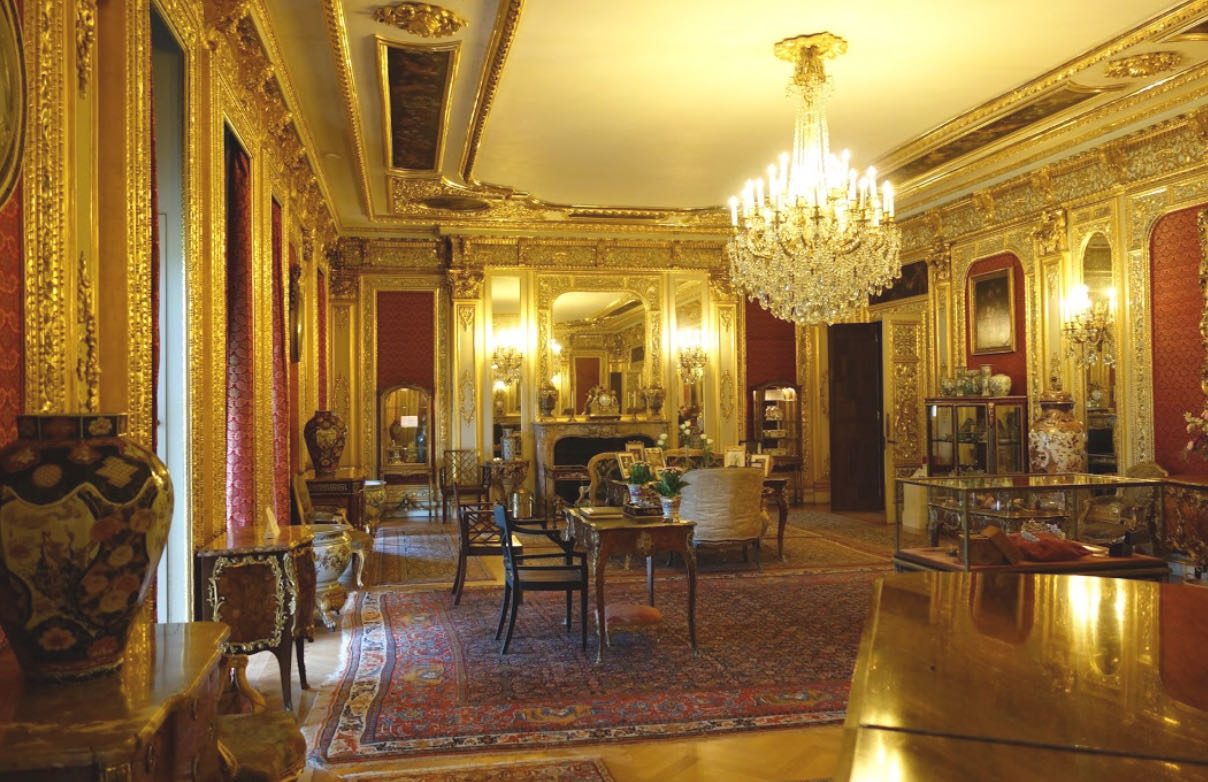 Polesden houses in 20th Century
The Polesden Lacey estate was purchased in 1902 by Sir Clinton Edward Dawkins, a career civil servant from government, who commissioned Ambrose Poynter, architect son of Sir Edward Poynter P.R.A., to significantly extend Cubitt's work to create the present house. Sir Clinton, however died shortly after its completion. The estate was then bought in 1906 by William McEwan for his daughter, the former Margaret Anderson, and her husband Captain the Honourable Ronald Greville.
曾经负责伦敦里兹卡尔顿酒店设计建造的的建筑师查尔斯·梅沃斯CharlesMewès和亚瑟·戴维斯Arthur Davis为格雷维尔夫妇Grevilles改建了这座房子。格雷维尔夫妇Grevilles在屋子里摆满了精美的家具,瓷器,银器和艺术品。 罗纳德·格雷维尔Ronald Greville在搬到Polesden Lacey后仅两年,于1908年去世,年仅46岁。玛格丽特继续在房子里尽情享受。除此外,她还在伦敦拥有一所房子,并经常举办奢华的聚会。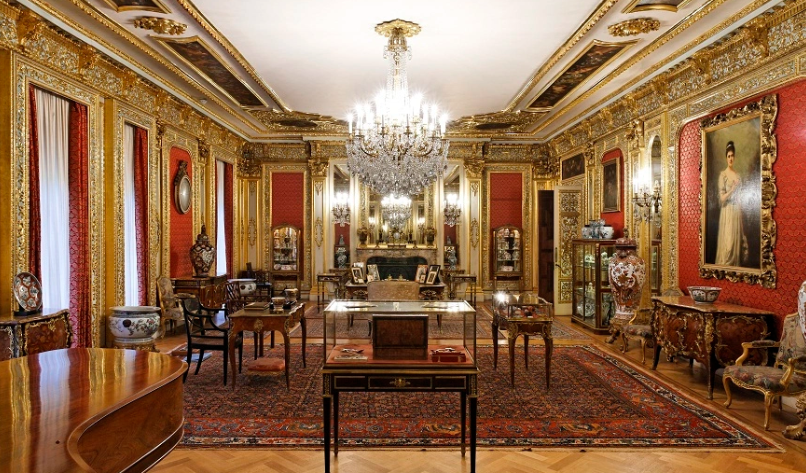 Architects Charles Mewès and Arthur Davis, who were responsible for the Ritz Calton Hotel in London, remodeled the house for the Grevilles. The couple filled the house with collections of fine furniture, porcelain, silver and art. Ronald Greville died in 1908 only two years after they had moved to Polesden Lacey. He was aged 46. Margaret continued to entertain lavishly at the house. She also owned a home in London in which she held expensive parties.
1923年,玛格丽特Margaret邀请约克公爵和公爵夫人Polesden Lacey度蜜月,随后王室夫妇在那里度过了两周。在他们到达之前不久,伦敦的一家报社为房子拍照,并发表了相关蜜月聚会地点的不少专题文章。
In 1923 Margaret invited the Duke and Duchess of York to spend their honeymoon at Polesden Lacey and the royal couple subsequently spent two weeks there. Shortly before their arrival a London newspaper took photographs of the house and published a large feature article about the proposed honeymoon venue.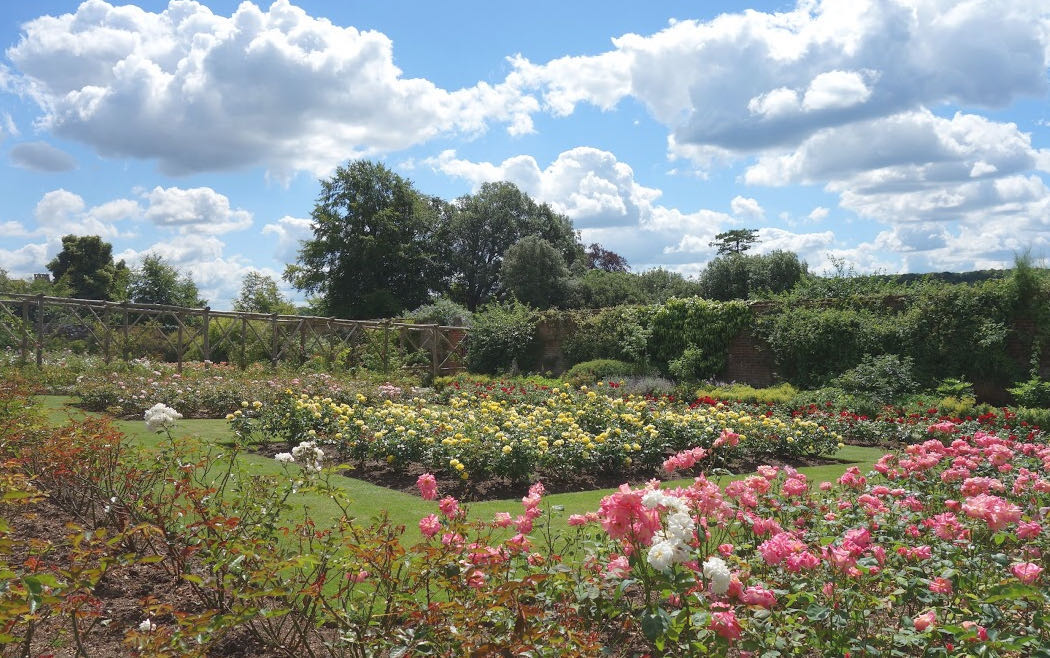 后来,1942年,Polesden Lace被Greville夫人转交给国家信托基金会National Trust来运营管理,以纪念她的父亲 – 酿酒师William McEwan(Greville夫人是他的私生女和唯一合法继承人)。这处田产包括大约1,000英亩(400公顷)的土地以及建筑内收藏的绘画和物品,在交给国家信托基金时,她希望这些藏品可以构成未来美术馆的基础。这所房子于1946年8月由信托基金会首次向公众开放。
然后很不幸,1960年8月,一场大火烧毁了房屋屋顶的一半。在灭火期间,有几层的天花板和地板被水浸泡后受到了不同程度的损毁。万幸的是,艺术品和家具的收藏却被自己的员工救出。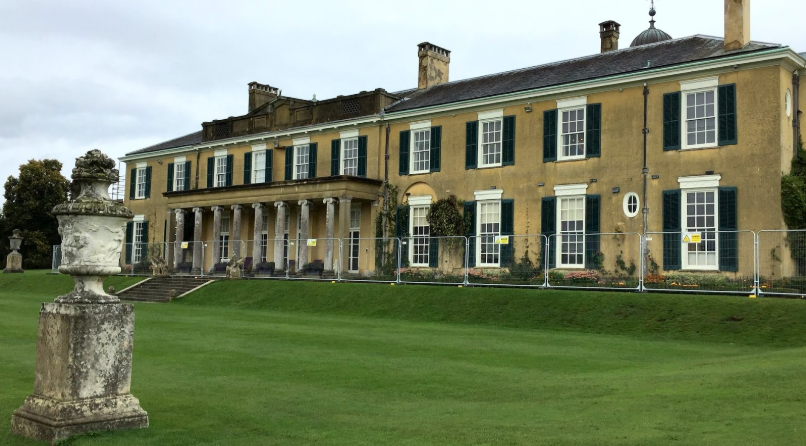 目前Polesden Lacey并不是完全向公众开放的。长期以来,人们认为访客不会对卧室和仆人生活的次功能区感兴趣。现在,主建筑的第一层供伦敦和东南国家信托基金National Trust区域办公室使用。Polesden Lacey工作人员将位于底层旧的仆人区域该做办公室,以希望将来有更多的公共区域向公众开放。2011年,格雷维尔夫人的卧房公开展示。除圣诞节前夕和圣诞节外,这座房子全年都对公众开放。在周一至周五的早晨,有专门导览组织带领的整体介绍。
Polesden Lacey was left to the National Trust by Mrs Greville in 1942 in memory of her father, the brewer William McEwan (she was his illegitimate daughter and sole heir. The bequest included approximately 1,000 acres (400 ha) of land along with paintings and items of furniture, which she hoped would form the basis of a future art gallery. The house was first opened to the public by the Trust in August 1946.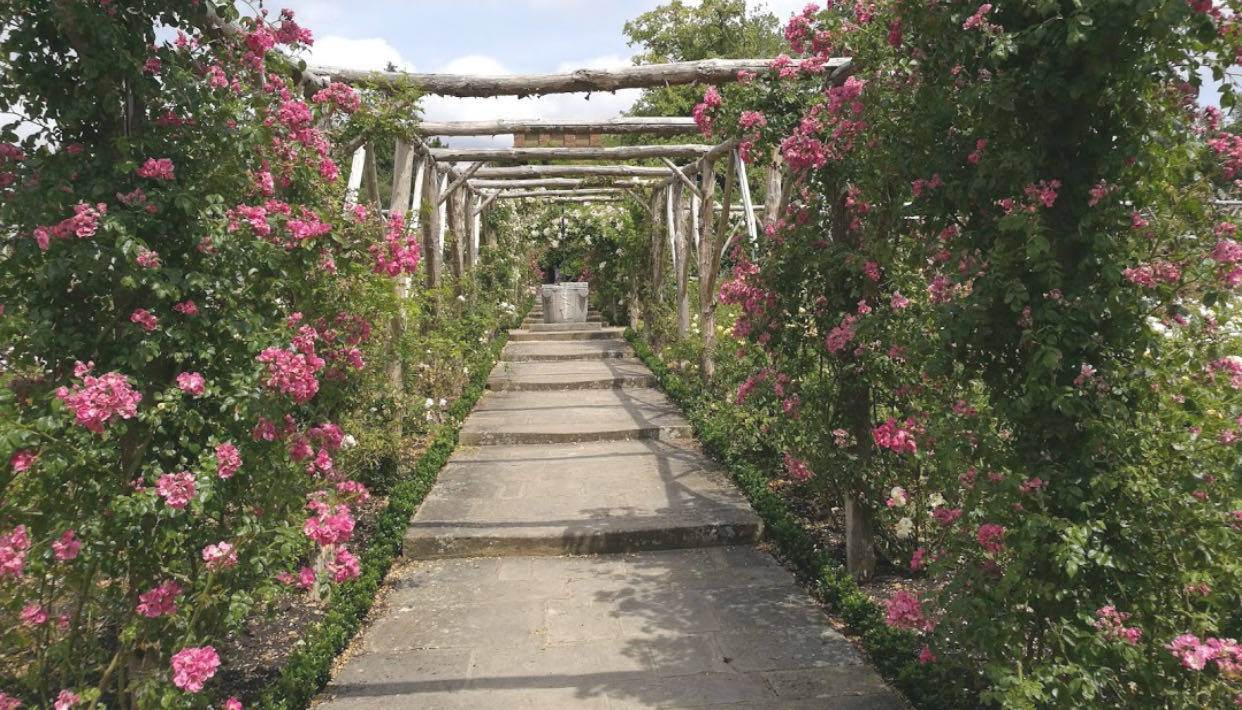 In August 1960, a fire destroyed around half of the roof of the property. Several ground floor ceilings were damaged by water during attempts to extinguish the blaze, however the collection of art and furniture was rescued by estate workers.
In 1995 the National Trust embarked on a programme of restoration and renovation. In 2008/9 the visitor facilities were fairly extensively re-furbished, with a new car park, cafe, shop and farm shop. It received 347,149 visitors in 2018, placing it in the Trust's top ten most-visited properties.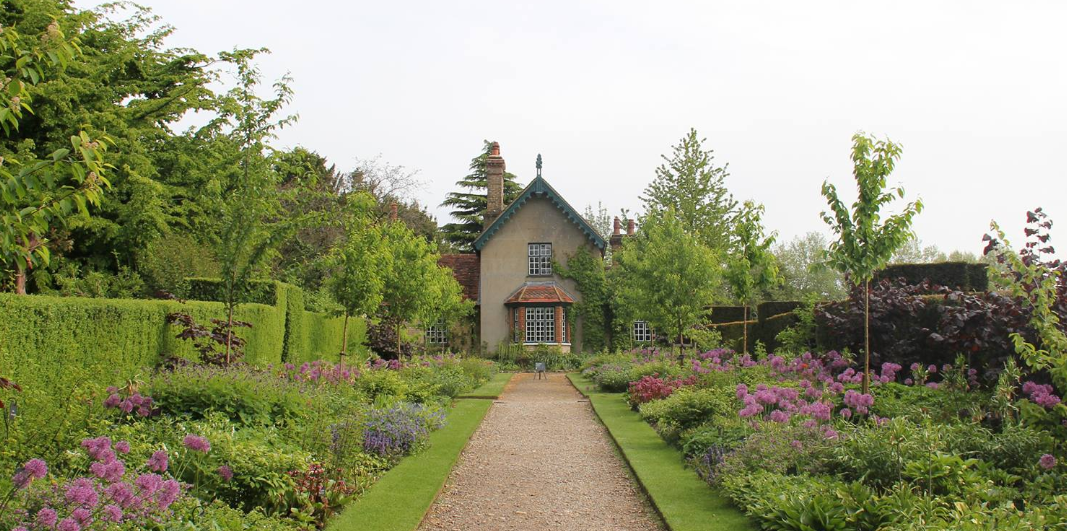 Some areas of the house are not currently open to the public. This is because in 1942 it was thought that the bedrooms and servants' areas would not be of interest to visitors. The first floor of the mansion is used by the National Trust Regional Office for London and the South East. The old servants' areas (on the ground floor) are used by the Polesden Lacey staff as offices. In the future, it is hoped that more of the mansion will be open to the public. This began in March 2011 with the opening of Mrs Greville's private apartment which had been occupied by the House Manager. The house is open to the public all year round except for Christmas Eve and Christmas Day. On weekday mornings admission is via a short themed tour.