Dear Researchers,
We want you to know that library staff are committed to providing the best service we can to you throughout this challenging time. In-line with government advice the library building is now closed, but we are still working remotely to support you.
Additional digital resources
In addition to Library subscriptions, it may interest you to know a growing number of publishers are making access to their content open on a short-term basis. The library has started to collate this type of information in a list of resources to support teaching, learning and research. The list is currently linked on the MySurrey subject resources page for quick access.
The guide also includes tools to help discover Open Access content; and specific resources on Coronavirus research that may be useful for anyone considering signing up to the Governments database of researchers who can provide expert insights relating to both COVID 19 and it's impacts.

This list is growing on a daily basis so please do refer back to it as new items will be added.
Open Access research resources
Authoritative and peer reviewed research data and books are increasingly made available as Open Access publications. To encourage the free exchange of knowledge and to widen access the Faculty Engagement Librarians have created a guide to help you discover freely available OA research publications: Open Access research resources
Virtual Library support
Subject information sources providing useful databases, articles, criticism and research to support you with your research can be found on the Library Subject Resources page.

Dedicated library information, including a section to 'Support for your research' is available on the Library SurreyNet pages: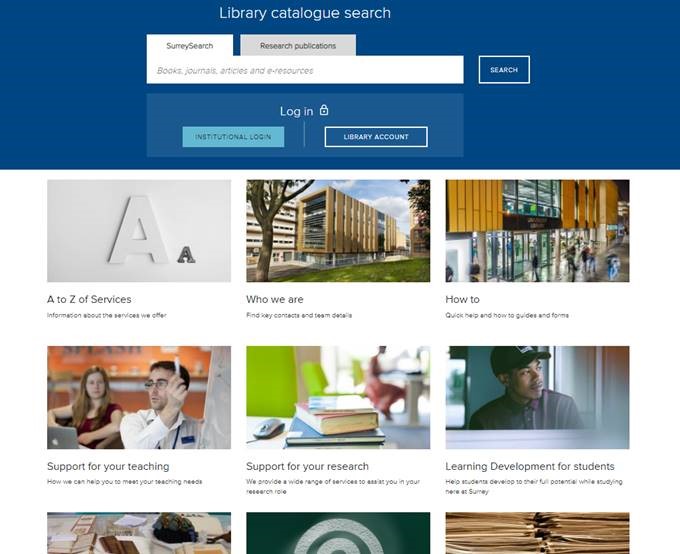 EndNote training webinars available:
Events happening this week:

Maximizing your Web of Science usage with EndNote
EndNote question & answer session (Q&A)
More events are available in April, please see the Clarivate EndNote Training Calendar
Appointments with your Faculty Engagement Librarian

The Team are available to support you via email, Microsoft Teams and/or Zoom.

1:1 appointments can include help with the following:
Managing and finding Information
Open Access Resources
Literature searching
Reference management software
Predatory publishers
New resource suggestions
The Faculty Engagement Librarian team

Please do get in touch with your Faculty Engagement Librarian if you would like an appointment or if you would like to discuss any concerns or queries;
Alternatively, you can email the Library via our general email address: library-enquiries@surrey.ac.uk.
Kind regards,
Your Faculty Engagement Team.
Catherine, Adam & Ellie