The University of Surrey's partnership with Santander Universities spans 12 years and has provided over £1 million to more than 800 Surrey students, enabling them to embrace and pursue a wide-range of life-changing opportunities.
Santander- supported activities have included student exchanges and visits overseas, staff visits, entrepreneurship workshops and skills courses, work placements and internships as well as support for the University's Formula Student Racing Team.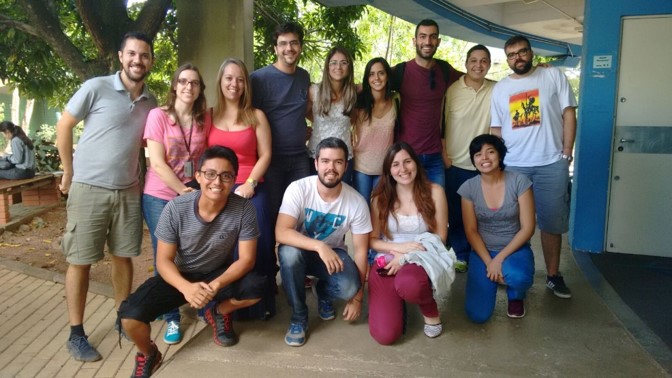 Through their support for PhD student mobility, Santander has enabled 112 research students to visit Partner Institutions in more than 15 different countries, including Brazil, China, Argentina, USA, Mexico, Ghana, Germany, Spain, Portugal, South Africa, Russia, Chile, Ethiopia, Poland and the Netherlands. Funding has also been available for incoming PhD students, with more than 50 PhD students from Partner University's attending the University of Surrey's Annual Doctoral College Conference since 2017.
Santander has also supported Surrey student engagement with the University Global Partnership Network (UGPN), including attendance at three interdisciplinary doctoral seminars. First held in 2012 at North Carolina State University, the seminars have covered a range of salient topics from climate change, water management and security to modelling for health outcomes. To date, 46 PhD students and 27 academic staff have participated in UGPN seminars, combining lectures and talks from guest speakers with field-work, site visits and extra-curricular activities.
This year's call for PhD Mobility Awards invites PGRs to apply for funding up to £2,000 to undertake a visit to a University overseas to engage in research activities that will contribute to their thesis. Applications which relate to the University of Surrey's existing strategic partners and that support the University of Surrey's Global Strategy will be given preference as will visits to countries listed in the Santander Universities Network. The call is now open, with an application deadline of the 16th November, 17:00GMT. To find out more and to apply, please follow the link to the Santander BECAS (scholarships) online platform for University of Surrey PhD Mobility Awards.
For queries please email: santandermobility@surrey.ac.uk