As things quieten down at the University over the summer, here are some suggestions of places to visit if you are a researcher looking for ideas of local spaces to stimulate your intellectual mind or escape to in between experiments and data crunching! All hard-working researchers need a break and some fun to sustain themselves…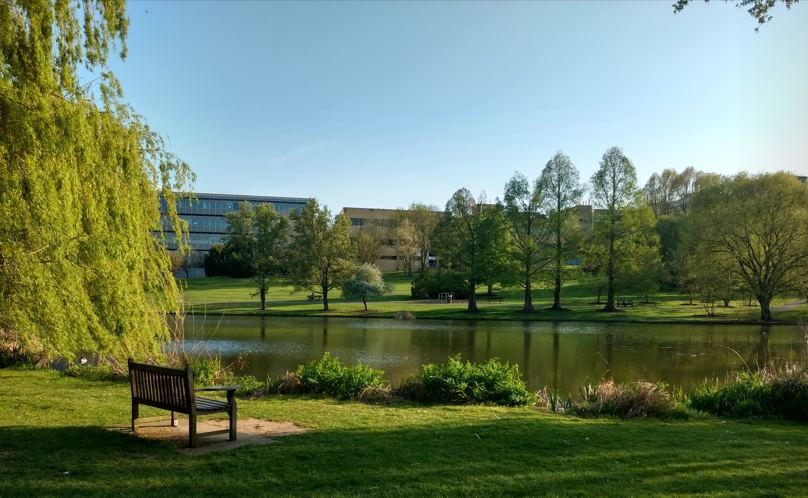 If you are a fan of Alice in Wonderland, you might like to take a 'Lewis Carol' walk through Guildford or join an organised walk
For dog walkers and outdoor visits to see Surrey's famous countryside, try Newland's corner or discover the hidden gem that is Silent Pool (complete with a Gin distillery)
For an introduction to British wines in a gorgeous location, try Denbies vineyard. Or how about visiting a local pub or doing a beer tour at the Hog's Back brewery?
If you like theme parks, Chessington, Thorpe Park and Legoland are within less than an hour's driving distance. They are very busy in the summer, so best to arrive early.
Summer is full of music and theatre at G live and Andrew Lloyd Webber's famous West End musical Joseph and the Amazing Technical Dreamcoat is showing at the New Victoria. There is also a summer festival with plenty of outdoor free music.
To break away from TV streaming at home, you can catch a movie on a big screen at the Guildford Odeon or Nova Cinema
For a peaceful location away from noise, why not hire a pedalo, rowing boat, canoe or kayak at the Basingstoke canal centre? You can also take a canal boat ride across this famous canal. For something fancier, you can take a steam-boat ride across the river at Kingston!
Many these places were recommended at our weekly Friday 11am Researcher café drop in, which is still running virtually for all our researchers.