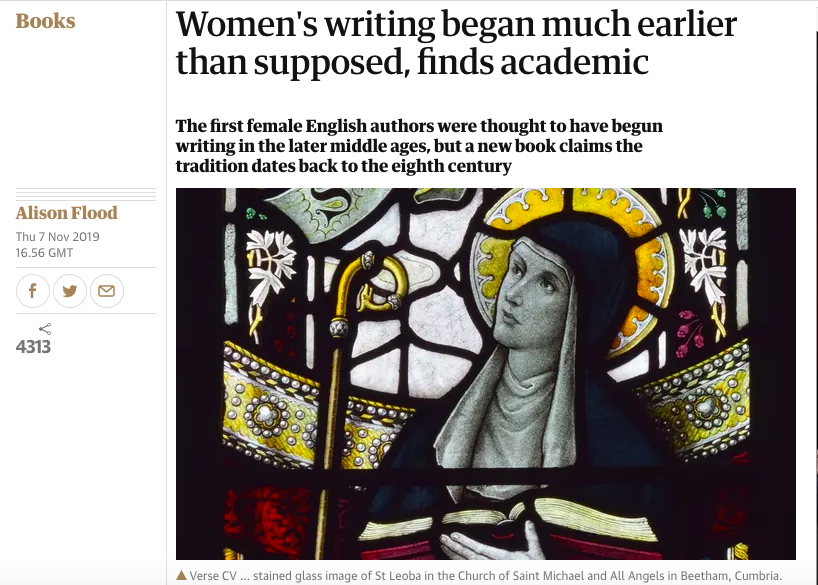 I was interviewed about this research project by Alison Flood. Her article was published in the Guardian on 7 November 2019.
The project also featured in the Christmas issue of the BBC History Magazine published on 26 November.
On the same day I appeared on the Moncrieff Show on Newstalk.
On 10 January 2020 I was interviewed on Swiss National Radio on Radio SRF 2 Kultur. The interview itself and a German language article based on it are available here. The French language article is here.
On 16 January, the Times Higher Education published a review by Dr Hetta Howes of my book Women, Writing and Religion in England and Beyond, 650-1100 which can be read here.
In time for International Women's Day 2020 a review of the book was published in the Women's History Review and in April I was interviewed for a special issue of the Medieval Magazine on Medieval Women Writing.