Tuesday 9 March 2021, 5.30pm
Speaker(s): Professor Diane Watt, University of Surrey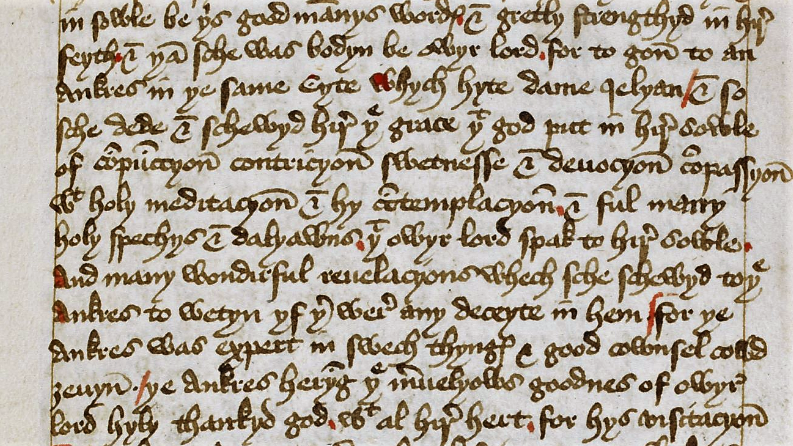 Medieval Literatures Research Seminar



The Book of Margery Kempe is often one of the earliest texts by a woman encountered by modern day students of English literature. The relationships between The Book of Margery Kempe and her literary antecedents are still relatively unknown or unexplored. This presentation asks what happens if we encounter The Book of Margery Kempe differently, not at the start of a tradition or canon of women's writing, but in the middle of one?
Register in advance for this seminar:https://york-ac-uk.zoom.us/webinar/register/WN_miOtFrjwQZuyhUvc2-lk9g
After registering, you will receive a confirmation email containing information about joining the seminar.

This seminar will run as a webinar, with attendees able to ask questions via the Q&A function. It will not be recorded.
Image: An excerpt from Chapter 18 of Margery Kempe's autobiography, telling of her life and travels in England and on pilgrimage. The excerpt gives details of her visit to Norwich to see "Dame Jelyan" (now known as Julian of Norwich), British Library.