This week's blog is slightly different. I feel it would be wrong not to address the Black Lives Matter movement that has so rightly been occupying media attention over the past few weeks. Addressing and contextualising literature in the light of our current socio-political climate is an integral part of this blog. But even more so, I feel that it is essential to amplify and elevate black voices and stories, and I wish to use this platform to do so. Therefore, I have asked my fellow student from Surrey and good friend, Joel Weller, to write this week's feature. Joel has written an incredibly insightful and compelling piece about black identity in James Baldwin's literature. I'd like to thank Joel for his time, and hand over to him for this week's instalment of Isolation Insight.
"Know whence you came. If you know whence you came, there is really no limit to where you can go."
The Fire Next Time is a non-fiction book from American novelist James Baldwin. It contains two essays: 'My Dungeon Shook — Letter to my Nephew on the One Hundredth Anniversary of the Emancipation' and 'Down at the Cross — Letter from a Region of My Mind'. Published at the peak of the Civil Rights Movement, the two essays explore the varying nationwide response to racial discrimination and injustice throughout the United States of America. Baldwin himself was a writer and activist, his writing often concerned with matters of the sex, class and race distinctions that exist in Western society.
My name is Joel Weller, and I am an English Literature and Creative Writing graduate at The University of Surrey. For the past year, I have spent my time working as the Social Media Manager of the Stag Newspaper, and as a Part Time Officer of the Student Union's Voice Zone. The current news cycle is a story that is familiar to both myself and thousands of others who are often racially profiled in the same way as I am. We are profiled in a way that race becomes a discriminating factor in our identities. Just acting as yourself and simply being, regardless of how you speak or present yourself, is not enough. The same was for George Floyd. When it came to the actual story of George Floyd's death, I could not bring myself to watch the full footage. I could not watch a man die for something that should never deserve a death sentence. There have been various other viral videos, like the death of George Floyd, in which power has been exercised over black people. To me, having to deal with this, alongside the stress of a global pandemic has often become too much. Even after having acclimated to the quarantine, witnessing this kind of mindset – a mindset that favours white supremacy and targets an innocent demographic of people – is harder to forget. It is the reality for many, including myself.
I was surprised at the extent of the public reaction to videos such as these. It feels as if the floodgates of black trauma have opened, along with all its various intersections. The discourse on race has opened up. The way in which we uphold social imbalance as a normative thing, alongside the way in which historical racism and the Slave Trade has long been downplayed in Britain – all of it is now being re-evaluated. Recent events have forced us into a transitional state, with much of the nation having to face a new reality, as opposed to going back to 'how things were'. Recent events, in which injustice have been so common yet so often overlooked, have proved that being vocal and getting involved is just as important as establishing good coping mechanisms and routine for the Coronavirus Lockdown.
Throughout the duration of the Black Lives Matter uprising and protests across the USA and UK, I have been listening to audiobook of James Baldwin's 'My Dungeon Shook — Letter to my Nephew on the One Hundredth Anniversary of the Emancipation'. The UK protests have been to address the unjust treatment of Black people across the world, focusing in particular on the way in which Colonialism and British Black History is downplayed in school curriculums. Especially, it has been to show solidarity with the American Black Lives Matter movement and the need for justice for black identity. In the audiobook, James Baldwin addresses a nephew of his about the realities of dealing with one's identity in a climate that imposes racism. Baldwin discusses the very concept of existing, and the way in which identity is shaped by other's predisposed views of you. During our current period, it struck me as a powerful essay which highlights black identity struggles and the importance of establishing yourself and your pride before you face the world. Baldwin's essay, especially the way that it is written, spoke to me. It was grounding. The essay navigates how one should deal with one's own identity and place in the world, in a way that feels distinctly humanising. After seeing so many dismiss the biases and behaviours of people that enforce racism, and after seeing so many tragedies inflicted upon black people featured in the news, it was comforting.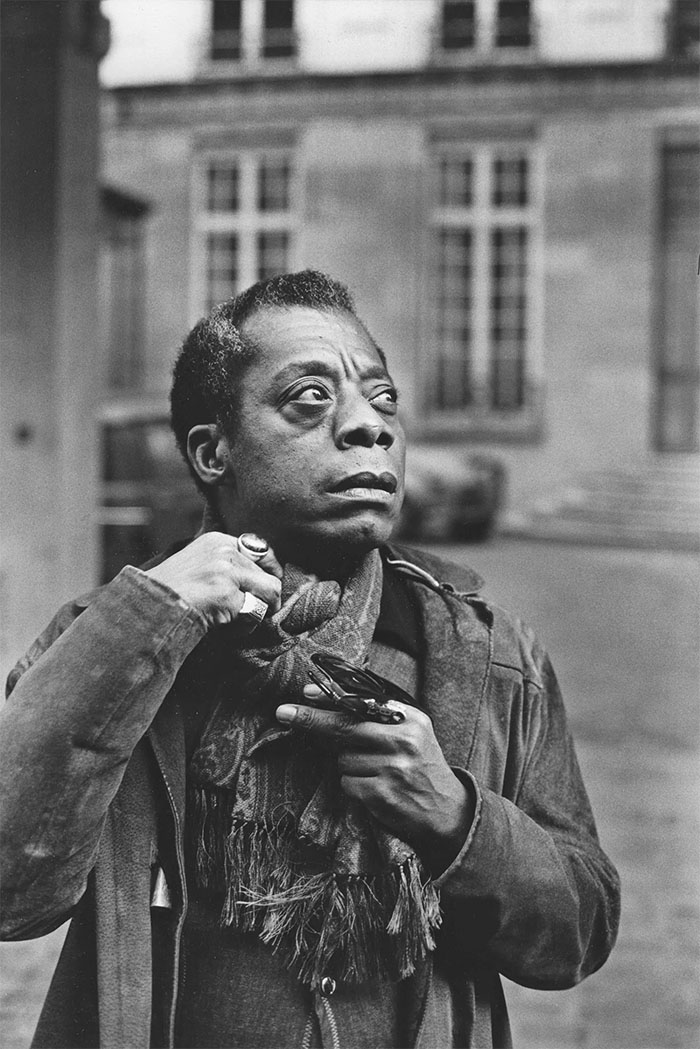 Another Baldwin novel, If Beale Street Could Talk, deals with similar themes, in particular the current issue of police brutality. The 1974 novel depicts how authoritarian figures utilise racism to profile citizens and exercise their harsh, underlying prejudices. In recent news, I have often seen the mainstream media shift the narrative to negatively skew black people, reducing them to being "criminal" or "disruptive". Set in 1970s Harlem, If Beale Street Could Talk follows Tish and Alonzo, childhood lovers who are separated by a system of oppression. Alonzo is arrested and imprisoned for a crime he doesn't commit by a white police officer, leaving a pregnant Tish to fend for herself. To me, the novel depicts the harshness of reality for black people in America, exploring the social repercussions on yourself and your loved ones that come with 'fitting a description'. The novel reflects on the process of profiling. I feel that, even now, the negativity of profiling seems like a norm in our society. It is often seen in the media and around us. Tish's belief that something will change and her attempts to push on through her whole situation were familiar to me. I felt it echoed the same optimism for people like myself. Baldwin's writing struck a chord with me, during a year in which acclimating to negativity has become the norm.
The quote at the beginning of this blog is from Baldwin. I believe that the sense of 'knowing whence you came' has given me more courage in my place and identity in the world. I now consider things such as the history of Windrush within this country and the culture that they brought and manifested within the UK as part of my identity. I consider the way in which the different accomplishments of black writers, artists, and musicians have birthed important cultural aspects within the UK and the world. Acknowledging these things and their significance in the world motivates to make a significant difference myself. I want to be empowered, as opposed to succumbing to the trauma brought by injustice and hatred. When listening and reading, it felt like Baldwin's writing was directed at me. I saw similarities in his writing to my experiences. Even though I sometimes may be in environments where I feel, in myself, that there is a glaring difference between myself and others, the sense of knowing one's self is grounding. It provides direction and strength, in a world where people have the capacity to subconsciously think less of you for your race, despite their public civility.
I believe that working towards a future that can move away from both overt and covert discrimination would be a worthy feat. But Baldwin's literature has taught me that my identity and sense of self is key to reaching that future. That sense of self, the idea that you are who you are. Perhaps, because of your skin tone or based on how you talk, people may jump to conclusions, but Baldwin's literature is reassuring in the idea that if that self-security is there, you will always have the upper hand.