By: Deborah Mepaiyeda
Hi everyone,
Welcome to my diary where I will be sharing my experiences as an exchange student at the University of Surrey. I will be discussing my journey to the UK, what it's like to be an exchange student at this school, the differences with education in England compared to my home country, providing advice on how to make the most out of your exchange experience and more.
First off, a little introduction.
I'm Deborah Mepaiyeda, a fifth-year student studying Computer Science at Ryerson University in Toronto, Canada. Over there, it is a four-year Bachelor's program instead of three. If you end up doing a Co-operative program (a program in which you do various placements), it extends to five years. This is what I am doing.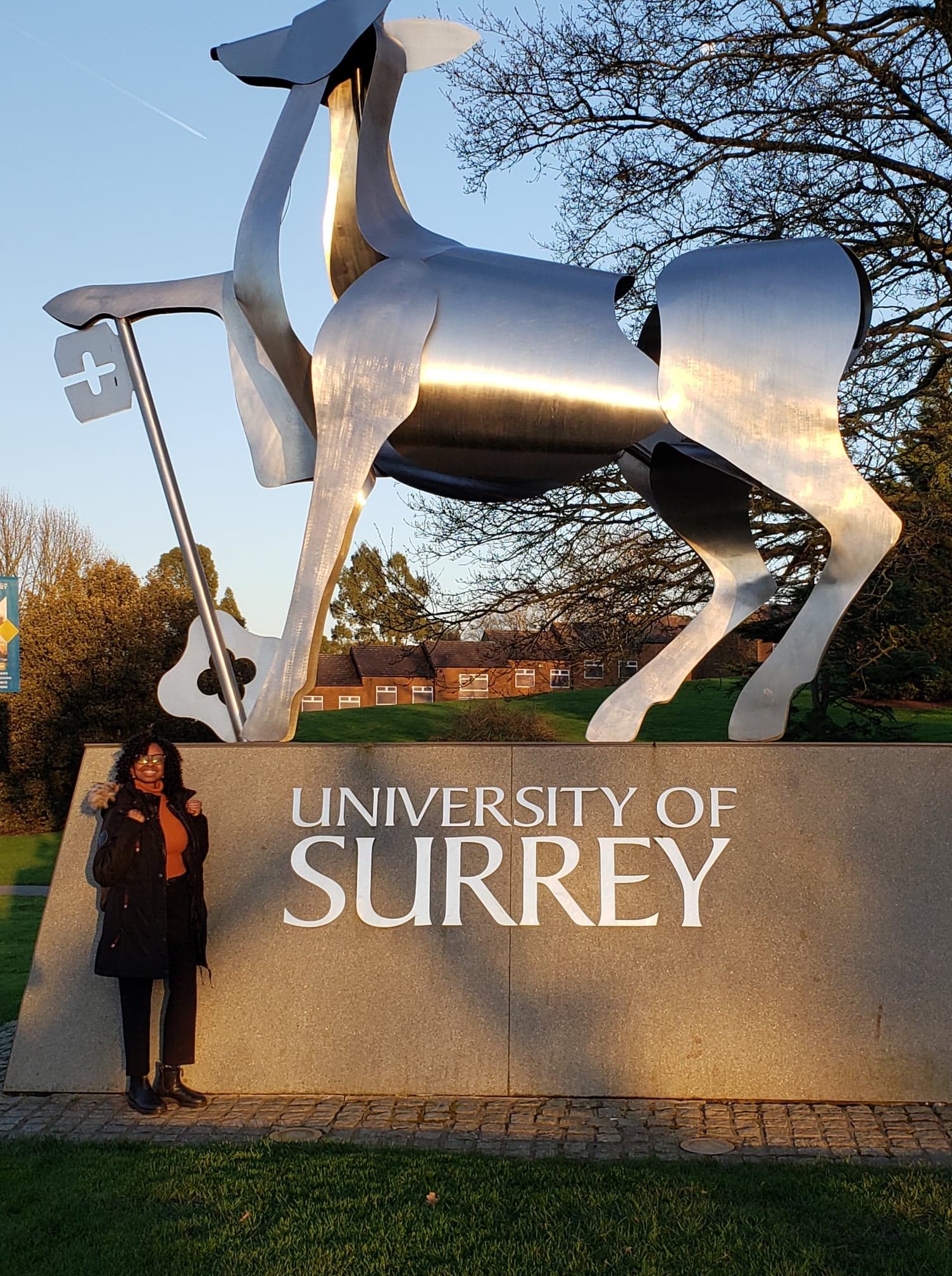 My time at University of Surrey has been wonderful thus far. I'm learning a lot about the education system and culture. I've also gotten the opportunity to connect with people from all over England and around the world. I can't wait to share my journey, tips and tricks with you!
In the meanwhile, feel free to share your thoughts by commenting below or emailing me at dm01000@surrey.ac.uk. I love connecting with new people.
Till the next one,
Deborah