In the inaugural blog post the Governing Plastics Network's Director, Professor Nicholas Oguge of the University of Nairobi, Kenya, presents an overview of the current challenges facing African nations in their fight against plastic pollution.
Perspectives on Plastic Governance from Africa – Critical areas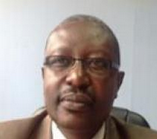 INTRODUCTION
In Africa, plastic is ubiquitous across most facets of the economy delivering many benefits.
There is a dearth of data demonstrating the environmental and social costs to its production, use and disposal, though anecdotal information suggests severe negative impacts.
Plastics packaging is perhaps the most widespread in the consumer sector (confectionery, food wrappers etc)
Disposal of plastic packaging is an obvious environmental, health and social concern, contributing a substantial amount of municipal solid waste and clogging drainage systems among other problems.
GOVERNANCE STATUS
It is difficult to give a uniform description of how plastics are governed in Africa since different countries are assuming different strategies and are at different levels of addressing key issues. A basic structure does however exist, one characterized by poor disposal during solid waste management and a recycling industry thriving on informality.
The most unifying is, however, towards creating a single-use plastic free continent. Africa has 54 states and 34 have either passed a law banning plastics which they have implemented or intended to implement. Most of these countries, still struggle to enforce the laws due to inadequate regulations, lack of regulation or enforcement.
In most countries, plastic waste management is largely addressed within the broader domain of environmental management or solid waste management.
Environmental Management Regulations provide a ban for flimsy or thin (0.03 mm) plastics and prescribe very stringent sanctions. However, implementation is weak.

GOVERNANCE CHALLENGES
Dependence on regional and national drivers characterized by lack of adequate human, financial and technological resources, a poor organization of operational processes, and tendency for political elites in to pass self-serving laws that inhibit innovative solutions.
Recycling is practiced widely by private actors, individual waste pickers, yard shop owners and small-scale traders.
The social environment for individuals in informal waste recycling, typically referred to as the scavenger system, tends to be deplorable with informal workers enduring significant exposure to hazardous, contaminated, and toxic materials.
They also suffer harassment, social stigmatization, political exclusion, and other injustices in the environments in which they operate.
This is an adaptive response to chronic poverty and waste picker groups are often composed of rural immigrants to urban environments.
Where legislations have been passed:

Lack of consensus on legislative design for plastic control
Lack of clarity on the scope of the ban on plastic carrier bags
OPPORTUNITIES: A CASE FOR KENYA
In Kenya, all laws, regulations, and policies must be consistent with the Constitution. Hence the inclusion of environmental rights (Article 42) in the country's constitution provides an opportunity for remarkable impact on plastics waste governance, ranging from stronger laws and capacity for landmark court decisions (Article 72) to building interventions that addresses economic and social rights (Article 43).
There is an impetus to develop various policy and legal interventions including:
the Draft Extended Producer Responsibility Regulations (EPR)
Voluntary initiatives by private sector e.g. take-back and recycling schemes.

Currently, there are two Producer Responsibility Organisations (i.e. PETCO & KEPPRO)
These are likely to bring about an improvement of performance of products through their life cycle, hence supporting a circular approach.
Despite such a conducive regulatory environment, 71% of waste still ends up in the environment, 15% in land fills, and only 15% is recycled. Hence a large resource base of 212,00 tonnes per year considered as waste is potentially available as a resource base in the production system.
CONCLUSION
Africa requires a plastic governance ecosystem that would allow for improving the economics and quality of plastics recycling, design for recyclability, create demand for recycled plastics, develop a harmonized separate collection and sorting system for waste.
The anticipated outcomes would include change in consumer behaviour leading to reduced plastics waste littering and waste in the environment.
The opportunities would drive innovation and investment towards circular solutions, and harness citizen action towards curbing plastics waste.
To achieve this, we will need to create dialogue across key stakeholders (private sector, government, academia, NGOs, waste recycling value chain) to generate inclusive policies to support evidence-based management of plastics waste that provides livelihoods to communities and earnings to businesses.
Nick Oguge, PhD
Professor of Environmental Policy
Centre for Advanced Studies in Environmental Law & Policy
Faculty of Law
University of Nairobi
Kenya