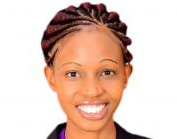 How can environmental activists persuade governments to address the issues of climate change and plastic pollution as the inextricable problems they are? Irene Maithya of Kenya's Moi University looks at two key figures making waves on opposite sides of the Atlantic.
---
Plastic Pollution
Scientists are warning politicians and stakeholders immersed in climate change policy not to forget that the world is also in the midst of a plastic waste crisis. They fear that so much energy is being expended on emissions policy that tackling plastic pollution will be sidelined. Research has shown that plastic pollution and climate change are not separate. The issues are actually intertwined – and each makes the other worse.
The Link between Plastic Pollution and Climate Change
Manufacturing plastic items adds to greenhouse gas emissions, while extreme weather such as floods and typhoons associated with a heating planet will disperse and worsen plastic pollution in the sea. This causes climate change. Marine species and ecosystems, such as coral reefs, are taking a double hit from both problems. Reefs and other vulnerable habitats are also suffering from the seas heating, from ocean acidification, pollution from farms and industry, dredging, development, tourism and over-fishing. And in addition, sea ice is a major trap for microplastics, which will be released into the ocean as the ice melts due to warming.
Calling on Stakeholders at the COP 26 U.N Climate Change Conference
Researchers want participants and politicians at the COP 26 U.N Climate Change Conference to address all these issues – and not to allow climate change to take all the policy "bandwidth". Climate change is undoubtedly one of the most critical global threats of our time. Plastic pollution is also having a global impact; from the top of Mount Everest to the deepest parts of our ocean. Both are having a detrimental effect on ocean biodiversity; with climate change heating ocean temperatures and bleaching coral reefs, to plastic damaging habitats and causing fatalities among marine species. The compounding impact of both crises just worsens the problem. It's not a case of debating which issue is most important, it is realizing that the two problems are interconnected and require joint solutions."
Environmental Activism on Plastic Pollution in Kenya and Jamaica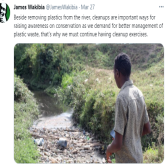 Environmental activists are in often cases non-state actors who play a crucial role in driving policy change. In Kenya, James Wakibia, an environmental activist has launched a spirited campaign against single use plastic and is known internationally. He has in the past years embraced diverse communication strategies. Some of the strategies included petitions to the government, use of social medial platforms and photography. This paid off and he is credited as one of the non-state activists who drove the communication strategies led to the ban of single use plastics. Kenya has made some remarkable strides with the ban of use of single use plastics in national parks and wildlife conservation areas.
On the other hand the main activist in Jamaica has been the young Senator Matthew Samuda who, with no ministerial responsibility, is lauded as the driver behind the single use plastics ban and is therefore considered the policy champion having tabled before the senate the motion that saw the enactment of Jamaica's plastic ban.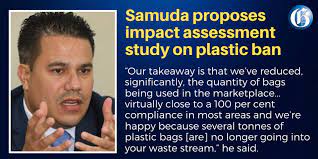 Solutions
However, studies show that more needs to be done. And most importantly we must recognise that the solutions to plastic pollution and the broader challenge of climate change can and must come through different strategies, as embraced by environment activists to mitigate the gap left by governments.
Environment activism linkages between climate change and plastic pollution can stimulate innovation, inform policy, build education pathways between technical, environmental and climate roles and expand opportunities on tackling climate-related problems.