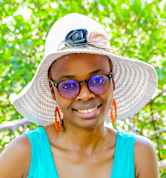 Plastic pollution knows no borders so beating it requires all nations and all levels of society to play their part. In the wake of COP26, Hellen Omondi of the University of Nairobi in Kenya looks at what can be learned from the successes and failures of East Africa's efforts to curb plastic waste.
---
It is indeed a sad state in not only Africa but across the globe as we watch our environment and oceans deteriorate; marine life diminishing as a result of our very own activities of plastic pollution, not to mention the effects on human health and emergence of new diseases. Every day, we watch, sit and talk about plastic pollution crisis yet who takes action?
Radical action to deal with plastic pollution has to rest at the top of the agenda at COP26 if we must save our planet from the wrath of climate change. The United Nations says that 300 million tons of plastics designed for just a single use are thrown away, nearly equivalent to the weight of the entire human population. Again, every year, more than eight million metric tons of plastic end up in oceans, wreaking havoc on marine wildlife, fisheries and tourism.
Where are we heading to?
Plastic knows no boarders. Despite actions by individual nations to tackle the issue of plastic pollution through legislation and bans, only collaborative and coordinated efforts across the region can help bring the urgent change required to beat plastic pollution. Otherwise it will beat us big time. It's already doing that, with studies showing that we have more plastics being manufactured and disposed into the land and waters than the existing infrastructure for recycling as a key strategy. We find 1 in 5 of common fish species having ingested plastic. What does this tell us? The crisis is increasing and action is needed more than words.
What can be done?
Global awareness of single-use plastic pollution has grown in recent years and many countries have passed legislation to ban or impose economic instruments to control the production, distribution and use of plastics. Armed with empirical evidence, environmental activists and civil societies should work in solidarity; embracing consistent messaging strategies that influence both human behaviour change and collective action by governments. Both issues of plastic pollution and climate change deserve urgent action across the world.

Positive legislative environment is key to combating plastic pollution. East Africa has for some time been a leading voice for protecting the environment. Countries like Rwanda, Kenya and Tanzania have implemented bans on plastic bags. However, the complexities around the application of policy frameworks as well as inconsistent enforcement of the bans across countries, cross-border smuggling of banned plastics, a lack of available, affordable, and accessible alternatives for single-use plastics remain unresolved with bans in countries like Uganda still unenforced. Whether in Kenya or other nations; the sight is the same: heaps of unrecycled plastics, endless plastic choking our environment and threatening our lives and livelihoods. Leaders in Africa and across the globe must wake up and show real action in tackling plastic pollution.
Scaling up innovative practices in plastic waste management at global, national and county levels, such as reusability, recoverability and recyclability, can turn the tide against single-use plastic pollution with recycling being a key strategy for end-of-life plastic waste management.
The manufacturers cannot be left out from this fight. As plastic pollution threatens livelihoods of marginalized communities along the shores of Lake Victoria and other oceans, this ought to be of grave concern to legislators as they work to ensure sustainable livelihoods. Lessons from COP 26 should act as a strong force driving legislators to step up and hold to account responsible organizations that are impeding on the rights of these marginalized groups.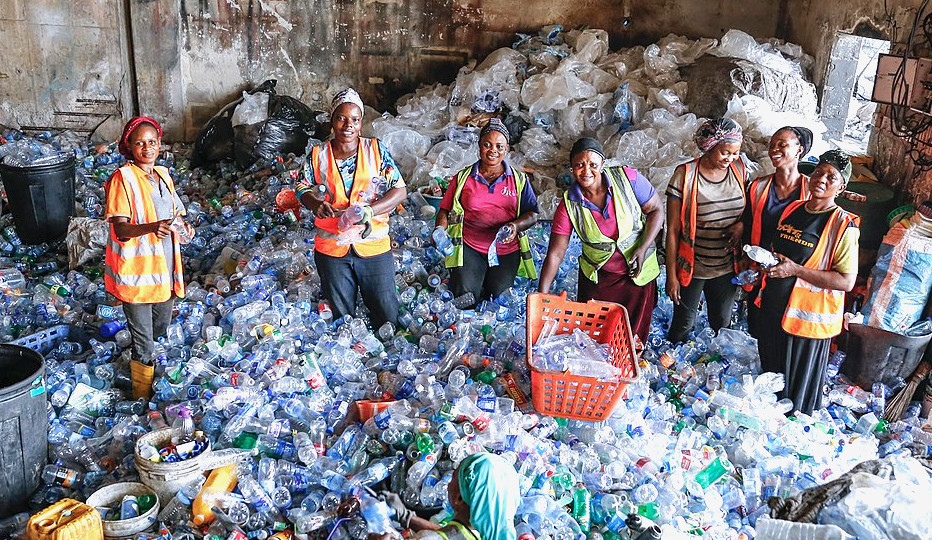 The media must begin to set the agenda by giving prominence to plastic pollution and climate change issues. As a watchdog of the society, it should enhance awareness and embrace its role as a recipe for change; exposing negative impacts of plastic pollution and examining poorly constructed policies around plastics.
Finally, detrimental environmental consequences of increasing human consumption and pollution calls for sustainable behaviour change from consumers. The public must deliberately shun environmentally significant behaviour that have considerable effect on the environment and contribute by signing petitions put across by various actors just in the same way climate change protests are taking place around the world.
Action is needed now more than ever!