Hi everyone! Hope you have had a lovely weekend despite the horrible weather.
It is February and it can only mean one thing! It's Surrey Decides!! Yeah!! (Clap clap clap)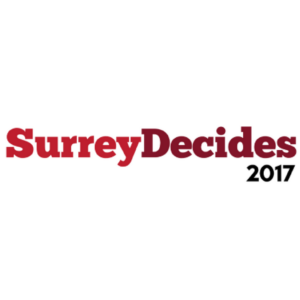 If you are a current student, I am sure you have already seen a lot of posters and banners that been put up literally everywhere on campus. Some of them are really creative and eye-catching, did any of them catch your attention? Do you have anyone in mind that you would like to vote for?
For those of you who don't know what Surrey Decides is, bascially, it is the Students' Union annual election process. This year, we had over 90 candidates nominated to represent our students, you can definitely tell that the competition is very high. And last year, we had over 5000 votes cast! To find out who is running for what, you can find the manifestos of all candidates here.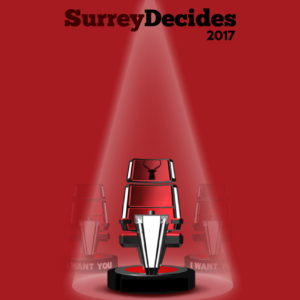 'Surrey Decides' also brings with it the prospect of three nights of fantastic debates which will help students decide where to cast their vote. All of the candidates will take to the stage to explain why they should be chosen to represent Surrey students next year. Last night, we had the first question time with the candidates running for VP Support, VP community, Support zone and Community zone to talk more about the ideas they have and answer the pressing questions from the audience and the chairs. In case,  you missed it last night because of the poor weather, you can watch it again here: https://youtu.be/lB–FbhiJr4  .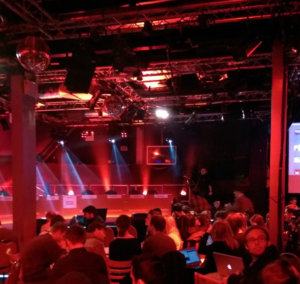 ---
27th February
7pm | Rubix
• Societies Exec Chair
• VP Activity
• Team Surrey Chair
• Activity Zone
Tuesday 28th February
7pm | Rubix
• President
• Voice Zone
• Union Chair
• VP Voice
---
The union also encourages students to run in Surrey Decides and becoming a Students' Union officer. If you are a first or second year student, running for a part-time officer role will fit in alongside your studies.  The Union has four Zones – Voice, Support, Community and Activity.  Each Zone works together as a committee to put on campaigns, run events and to challenge the University on things that matter to you. So things like housing, rent, gym memberships, buses, rubix tickets etc. If you are a final year student, you could consider a full-time officer role which you would take up after you graduate, these are paid roles where you would become the leader of one of our four Zone Committees. Some officer roles are full time paid positions (like the President and the VPs); some are part time voluntary roles.
Running for Surrey Decides can be a very unique and life-changing experience. Most students find it extremely valuable and rewarding, they develop lots of new skills and gain relevant work experience which prepare them to enter the job market and face new challenges. Listen to what some of the graduates have to say about their experience: https://www.facebook.com/surreyunion/videos/10154480090317034/  and read about Maisie's story: http://surreyunion.tumblr.com/post/157012446913/my-life-changing-year . I found their stories absolutely inspiring and encouraging. It gave me an insight of what campaigning and working for the student union are like.
Here is a calendar for you to keep track with the events during Surrey Decides and don't forget to vote!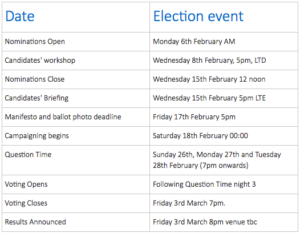 That's it from me today! Have a lovely week. x