Have you guys been to the uni lake before? I currently sitting by the lake while writing this blog 🙂 I have just finished all my second-year coursework, and will start preparing for the upcoming exams.
Before going into the dull revision tips, I would like to update you on some fun news first!
The library is now available to loan rugs and tablet holders for students who want to study outdoors. The PATS field and lake are always my favourites in the uni. Especially the weather has been very helpful this month, I absolutely suggest everyone stay under the sun and enjoy the summer breeze.  Library+ is back again next week, the AC building provides additional study spaces for students. In order to cheer students up, the uni offers free fruits, hot drinks and smoothie bikes for all students.
To combat stress, I would like to introduce some entertaining tips instead.
I know it sounds absurd, but just laugh when you feel really stressed. I totally understand how stressful revision could be, so laugh 'the stress' out. Watch any funny clips, think of funny things that you've done before.
Like I have mentioned before, the uni lake, town or just anywhere you fancy. Rather than staying in your room, it is better to go out and breath in fresh air.
It is a handy solution for me when I am stressed out. Sing any songs that you can think of, and sing it out loud! Ask your friends to join you too!
Countdown does help me a lot whenever I feel blue. It can keep you motivated by thinking of what you are going to do after exams.
After the shower, you can have a clearer mind to restart revision. Rather than sitting in one spot all the time, I do also recommend people can move their spots around every 3 hours maybe?
Every time when I pop the bubbles on the wrap, it feels like the stress is going away from me! It's been proven that bubblewrap does reduce stress. Do try it out in some time.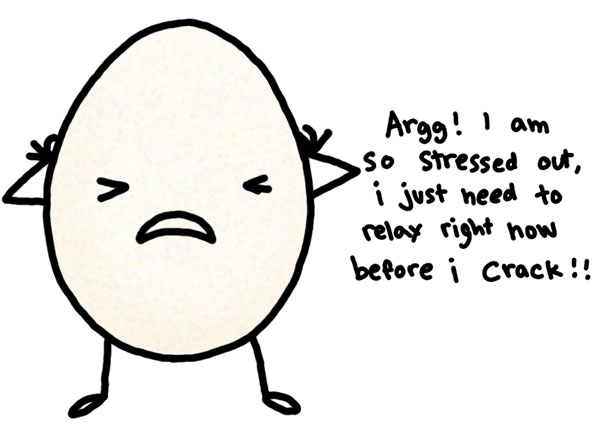 Here are all my tips to combat exam stress, I hope you all can find it a bit helpful. Good luck with your revisions! Stay positive!