One of the most important and iconic attractions here in Switzerland, the symbolic mountain that we often see on Toblerone(三角朱古力), is just where we are going this time – where you may often see normal tourists and people with full set of skiing gear.
Chill!
There are various ways to get to Zermatt, you may take the Glacier Express from St. Moritz. If you have bought the Swiss Travel, Eurail or Interrail and have sufficient time for slow-paced journey, this should definitely be on your itinerary! Holders of these passes may enjoy 50 to 75%-off discount, respectively.
As the world's slowest train, its route goes directly from St. Moritz to Zermatt which takes approximately 8 hours.  It probably sound a bit much but hear me out, the train squeezes its way through the Alps, through over 90 tunnels, number of narrow valleys, tight curves and across up to 290 bridges – it's well-worth a visit.  Apart from that, both the first and second class carriers have panoramic-view window all the way to the roof!  (Do beware that dogs are not allowed to be on the train since catering service is offered in all carriers.)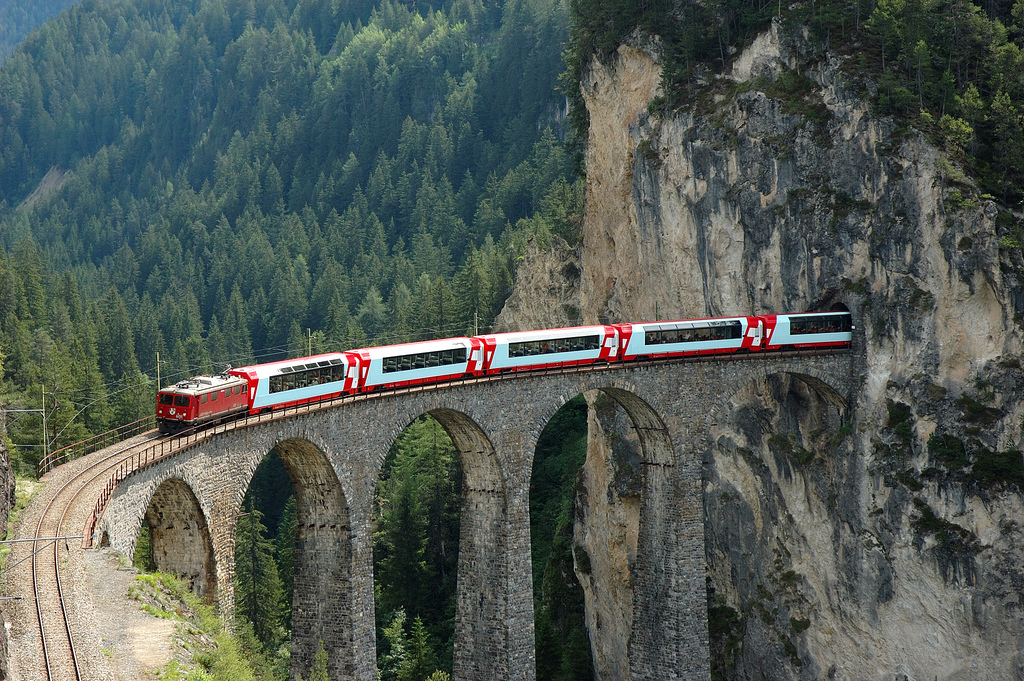 If you are fancying only the scenery of its route, you do not need to travel with it tho.  You can just take other regular trains since they have trains operating the same route as well!
Back to where we were, if you are departing from Bern, simply take train to Visp.  At there, you may find bus to Zermatt which takes about an hour to get there.  Once again, use the SBB app if you want to know more detail for different routes.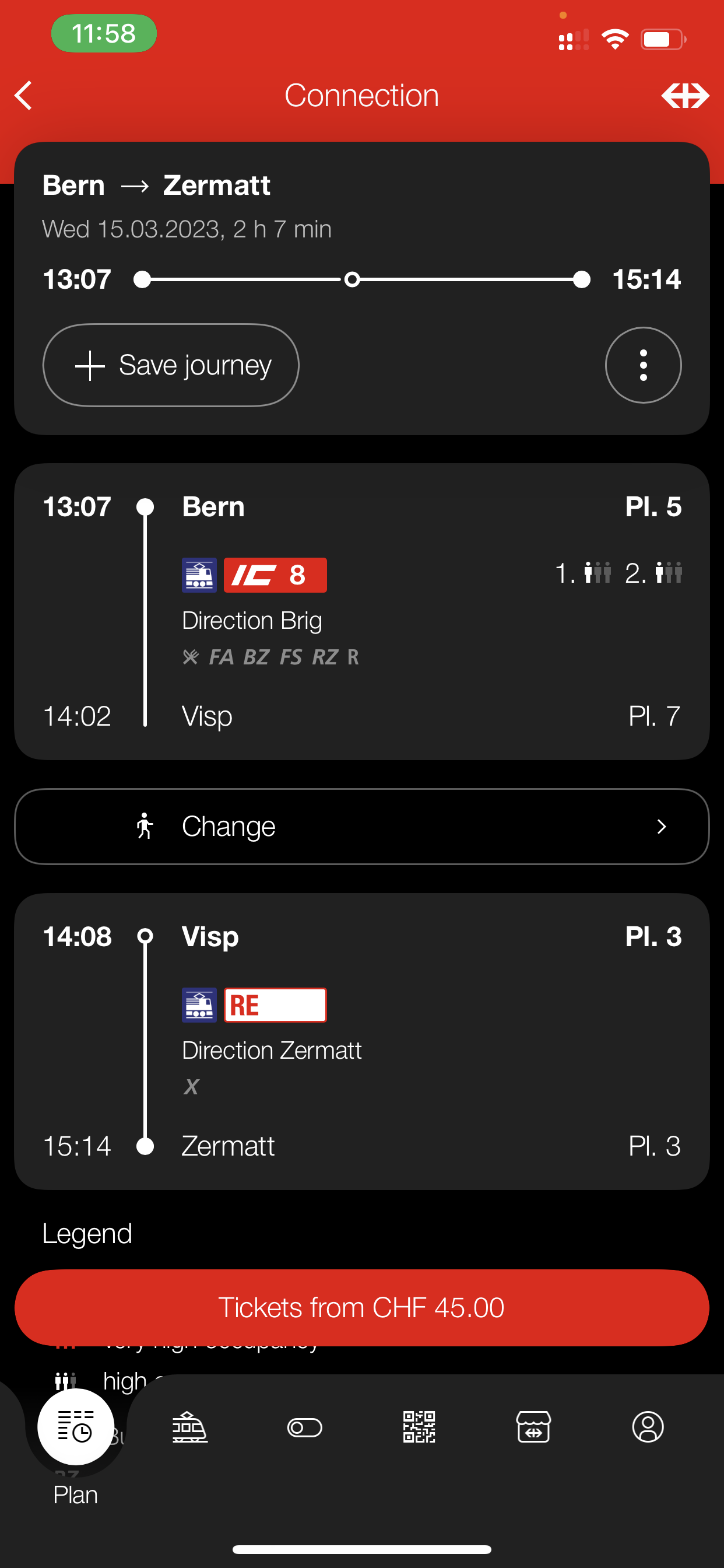 ---
One more thing that needs to be mentioned here, the hotels in Zermatt are quite occupied so you might either book your hotel way advance, or just get your accommodation on Airbnb.  It might not be as close to Matterhorn, but still, a way is a way.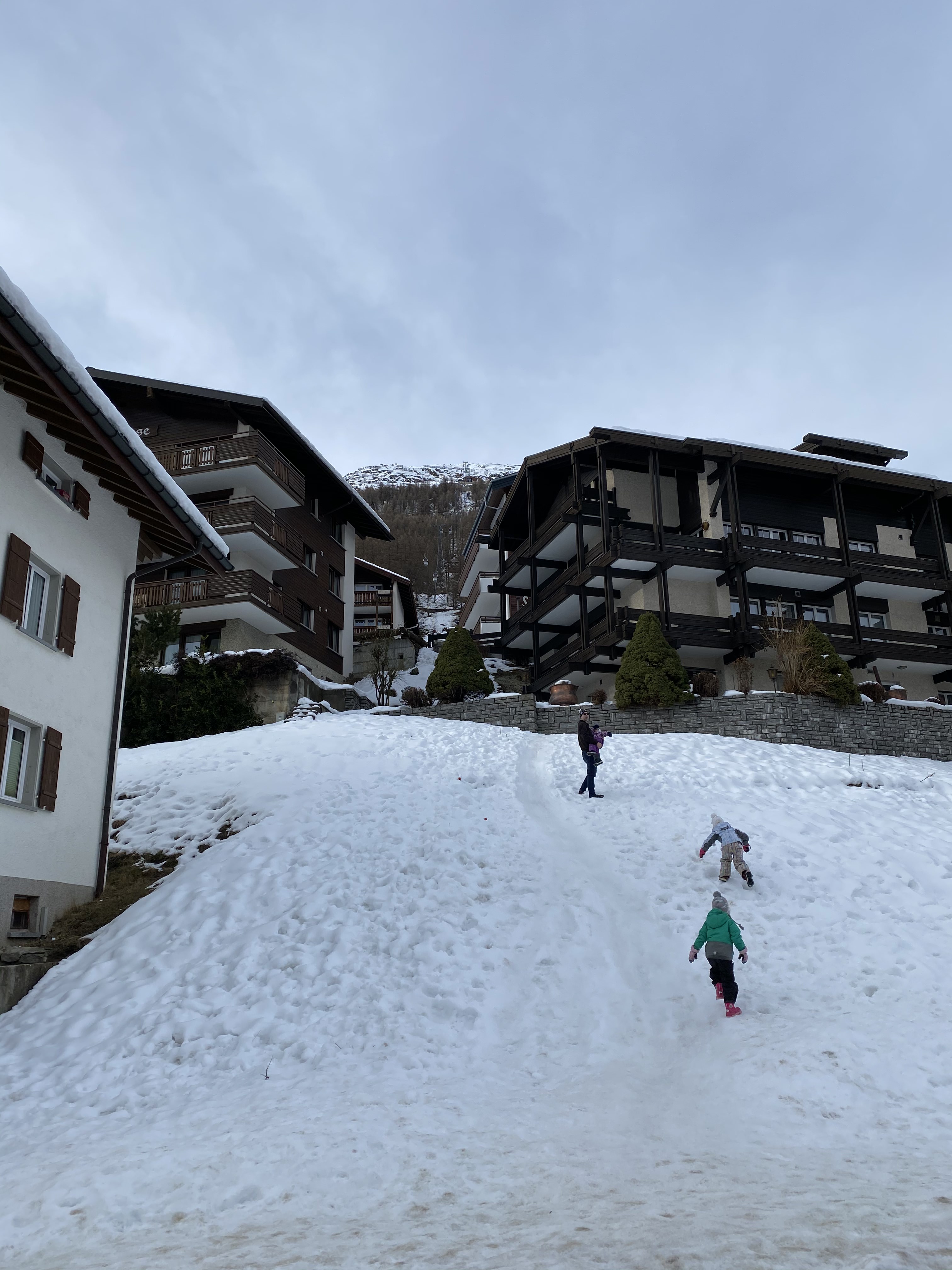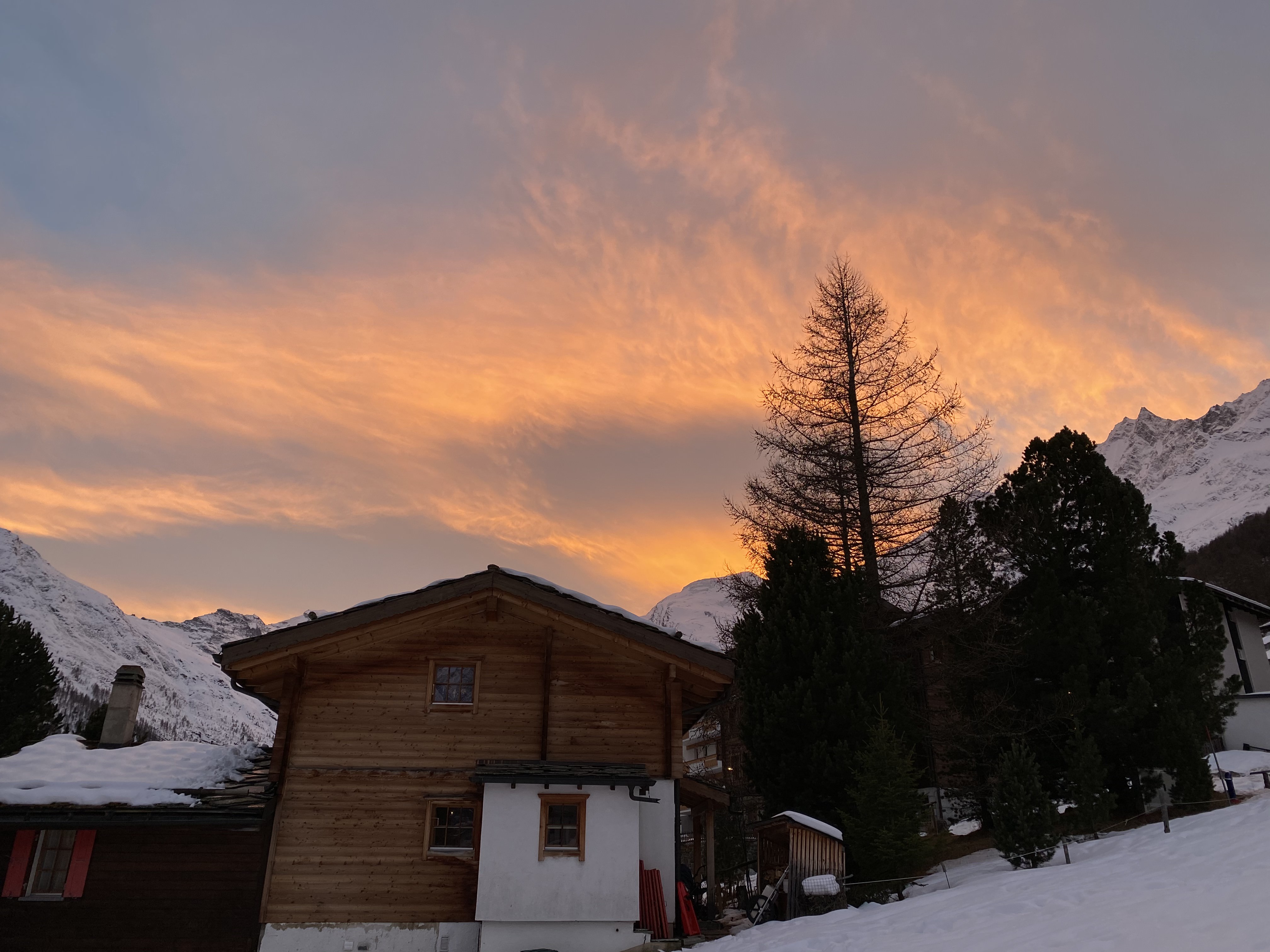 For me, I booked myself an accommodation in Saas-fee, a chill and relaxing village located nearby which takes approximately 2 hours of transportation to get to Zermatt (via Stalden-Saas).
---
Let's get down to the business!
At Zermatt, there are quite plenty of things to do.  Watching the sunrise must be first to mention!  The golden Matterhorn appears every morning as the sun rises, now this is what once in a lifetime experience means! (住得近嘅好處就係唔駛咁早起身…相對地 LOL)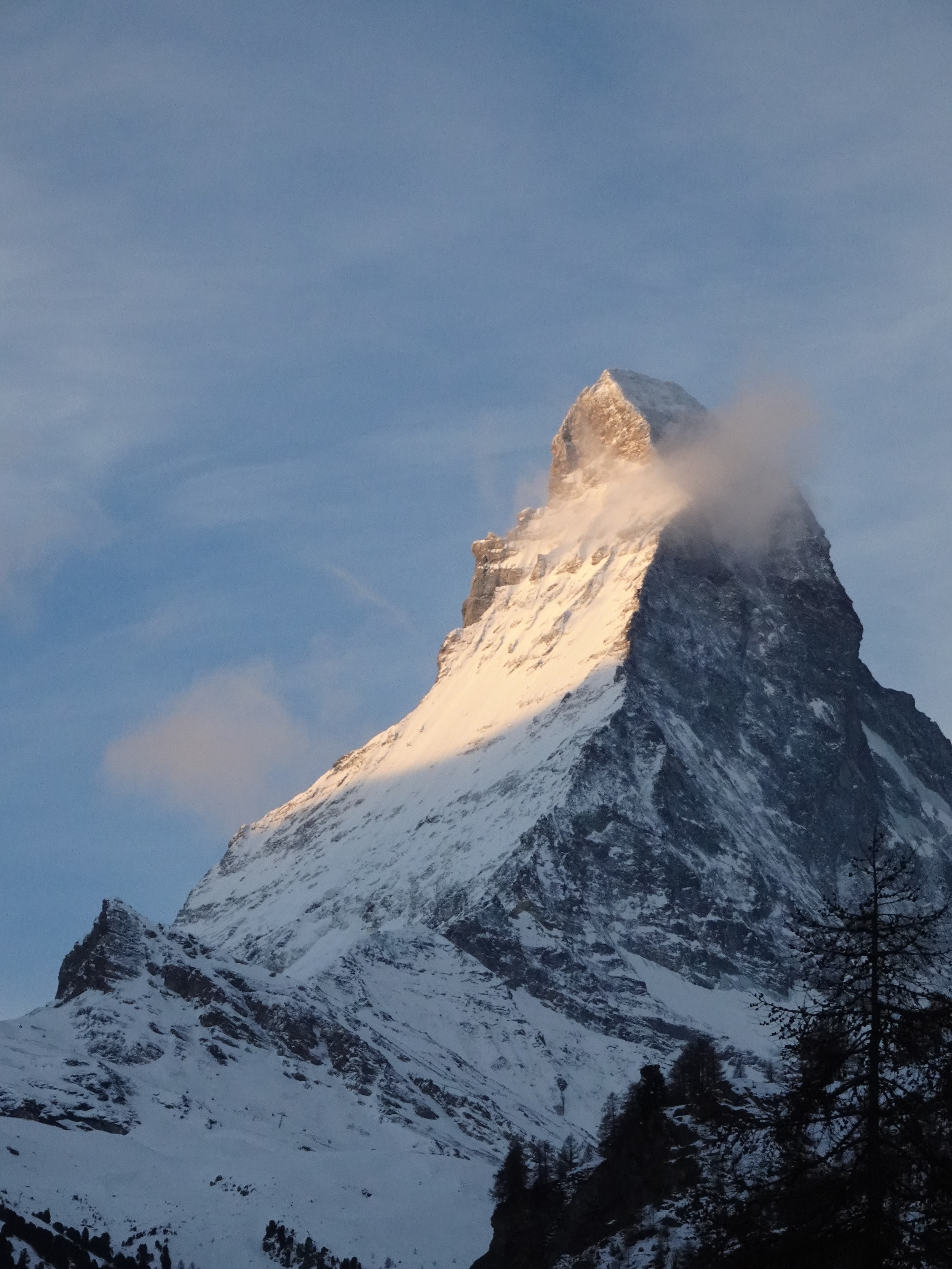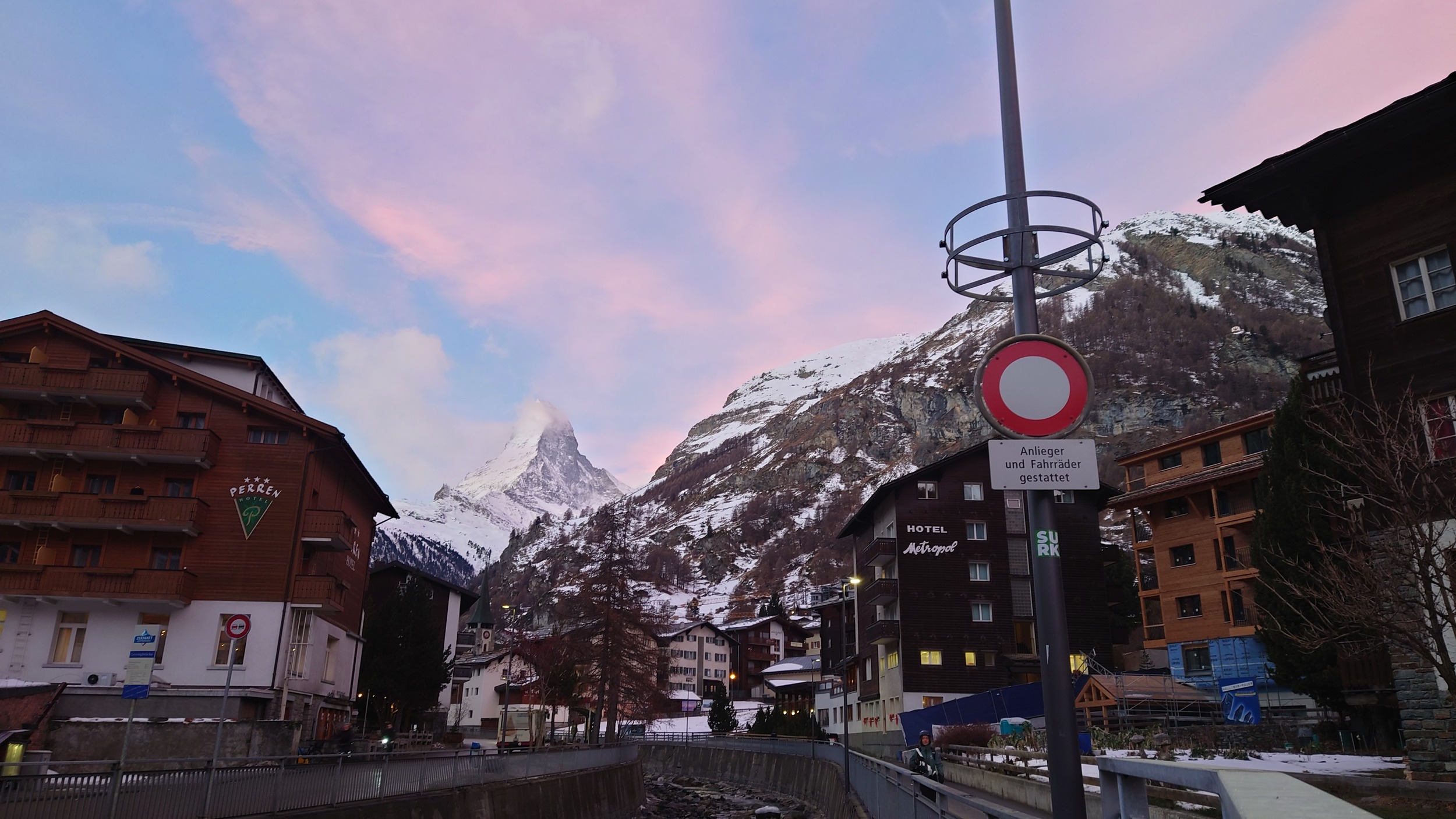 Some says the best angle is at the little bridge outside Zermatt Hotel Perren Superior, which is approx. 3 minutes away from Sunnegga Cable Car station.  Some says it's the bridge located next to the Pfarrkirche St. Mauritius.  This is where most group tours will be brought to for the sunrise, has the broadest view but there will be quite lots of people.  (Don't forget to double check online or with the hotel on the time of sunrise, and get there earlier for a better spot!)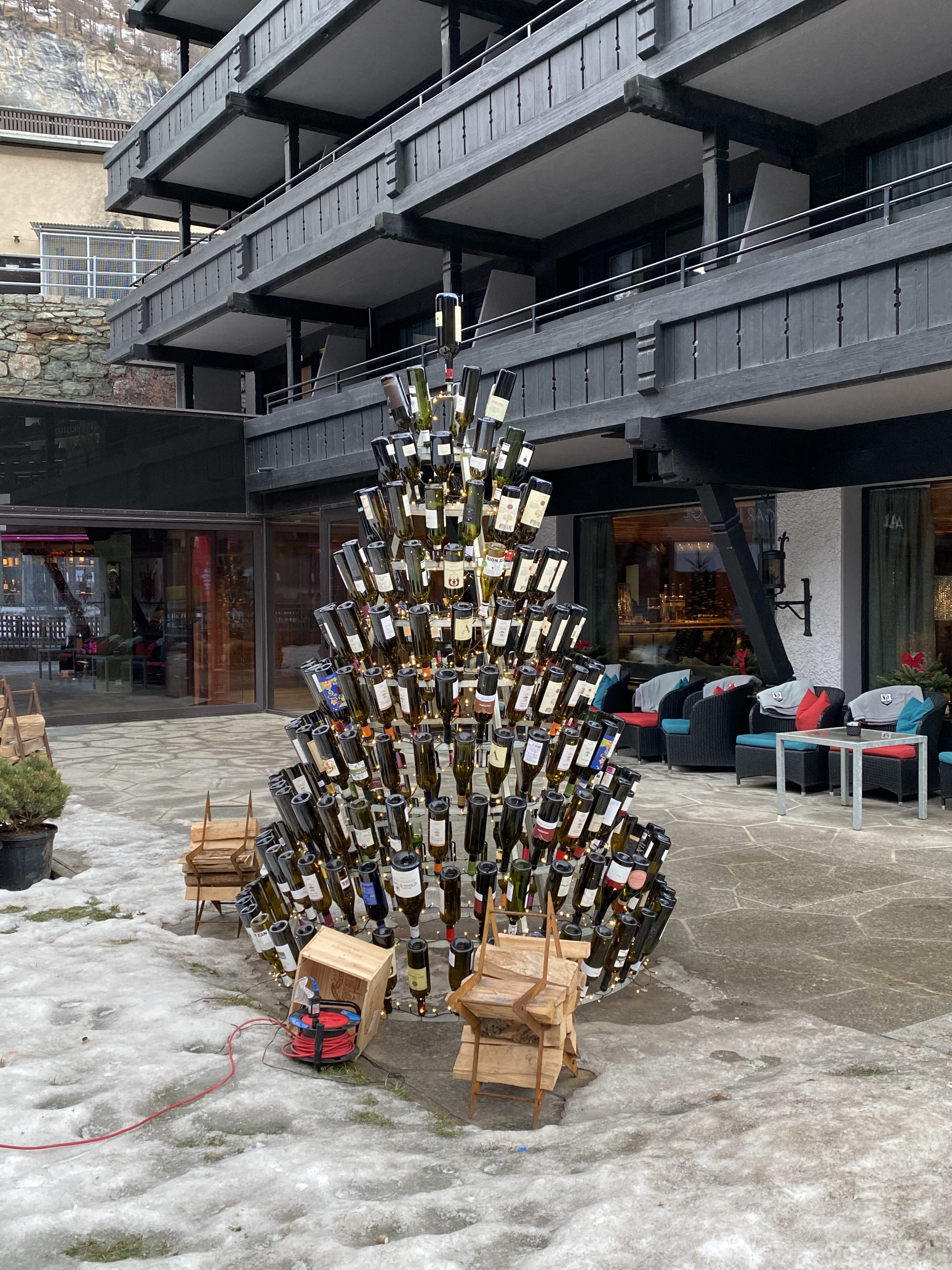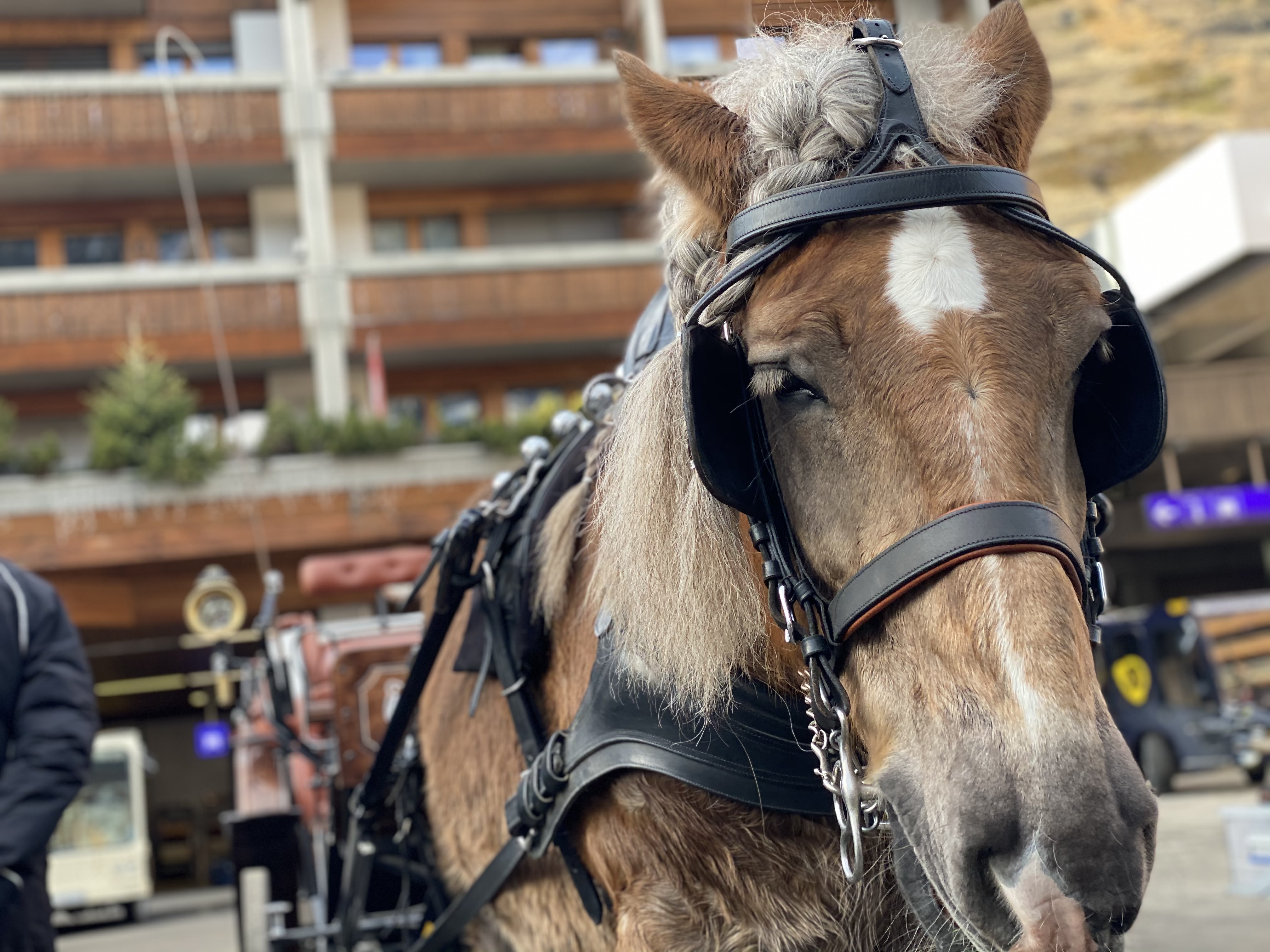 Bahnhof Strasse, the main attractions in Zermatt where you can find great number of souvenir shops, restaurants and stores for hiking equipment (as well as Rolex and some horse-carriages).  As a car-free town, the air quality is TRULY fresh.. as I always have been living in center area thoughout my life, I am very much amazed!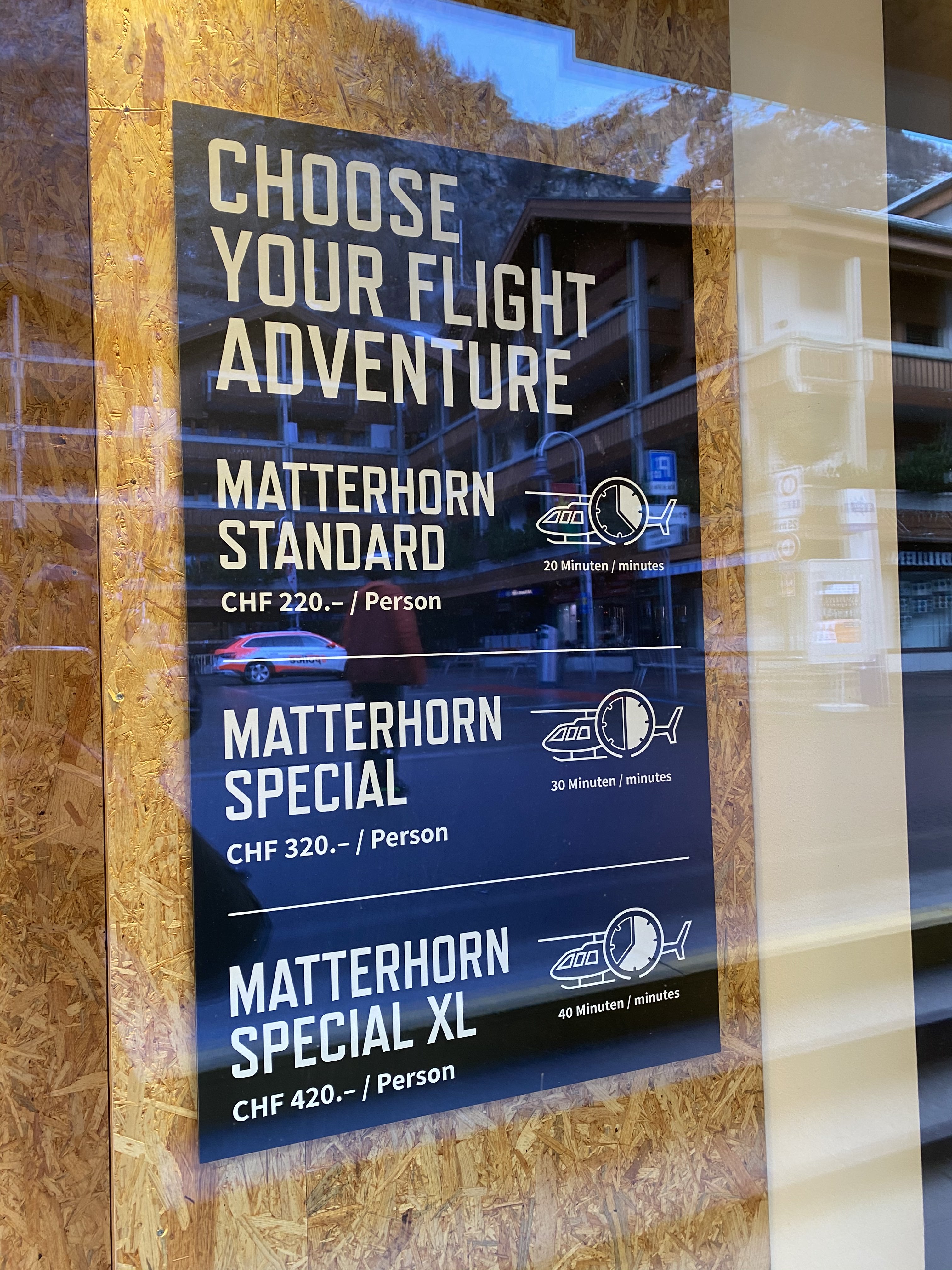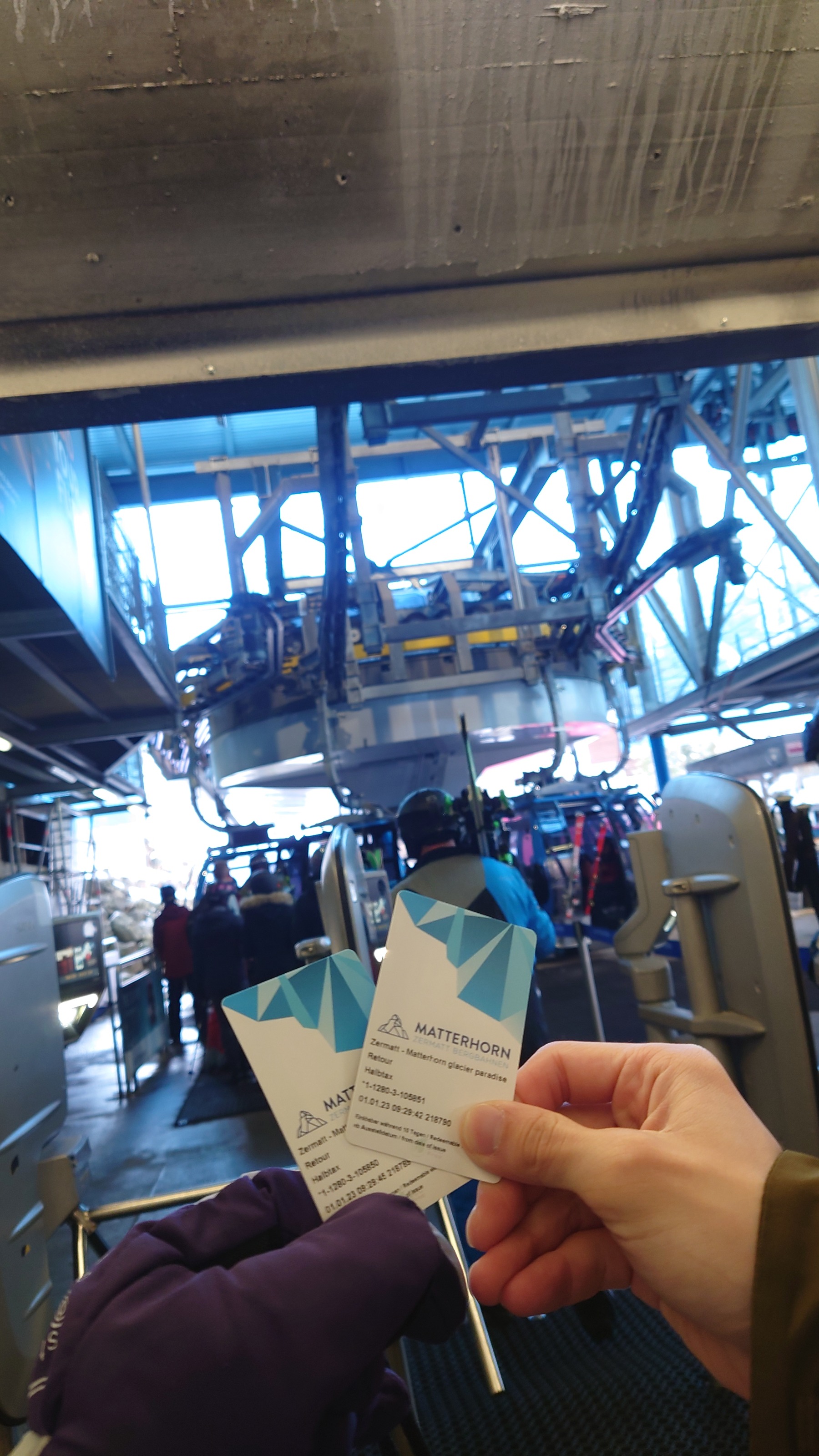 To go on to Matterhorn, holders of the Swiss Travel Pass may get the ticket with 50%-off discount. With the ticket, you are set to go all the way up to Matterhorn!
** You may leave the cable at stations you feel like.
---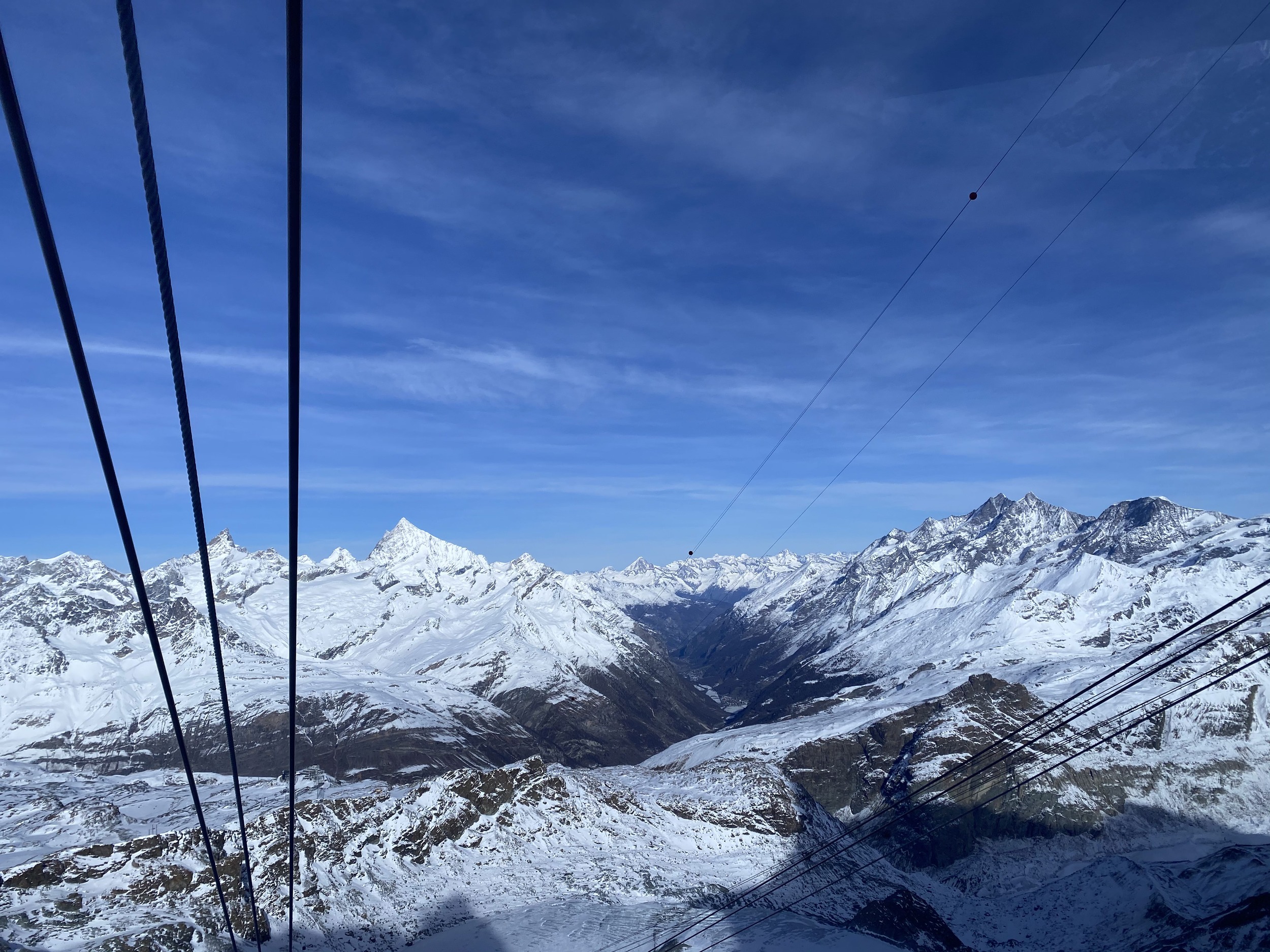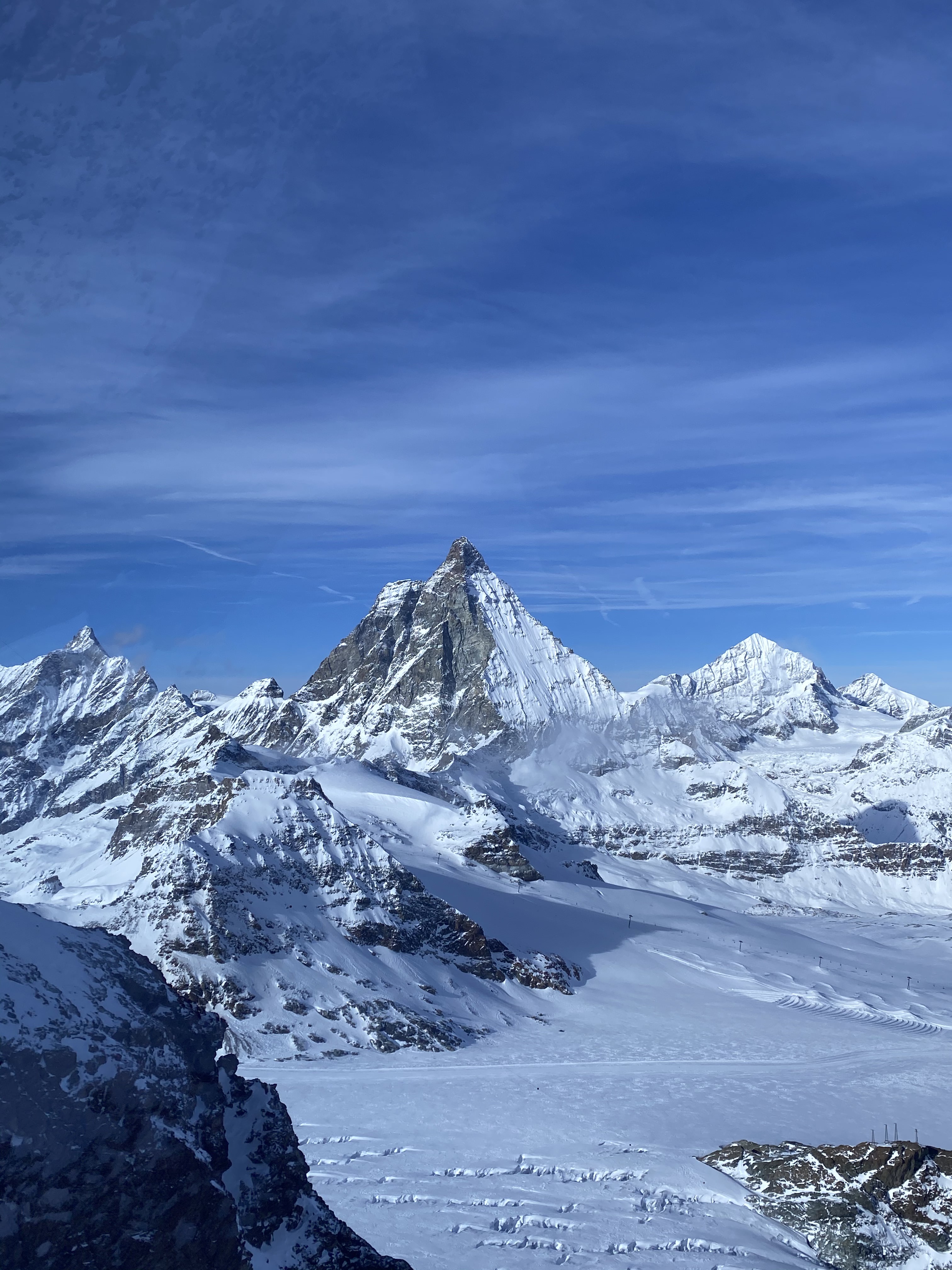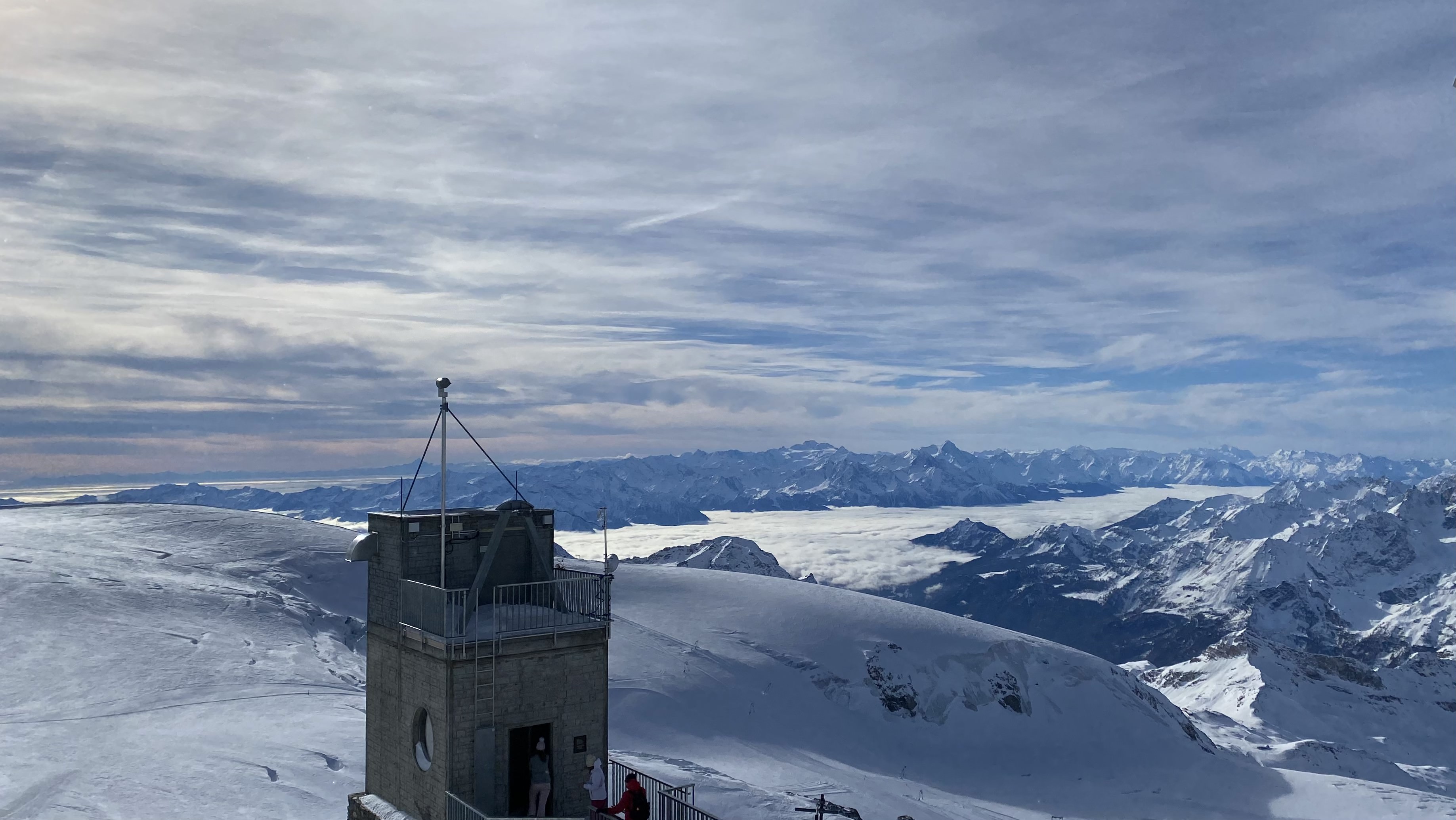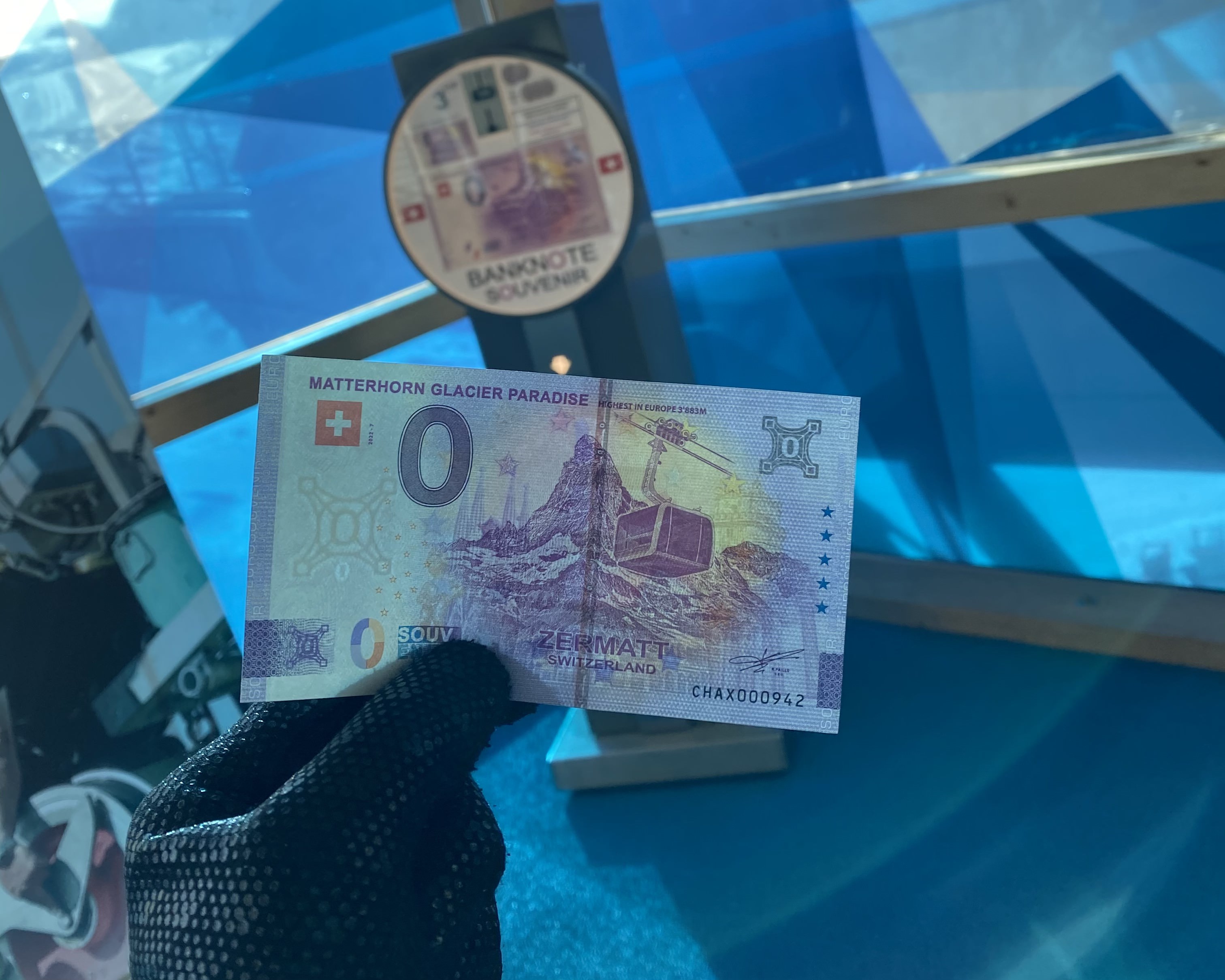 ---
There is also a Glacier Paradise where you may take a short break and grab some food, buy some souvenirs and take pictures with the sculptures at Glacier Palace.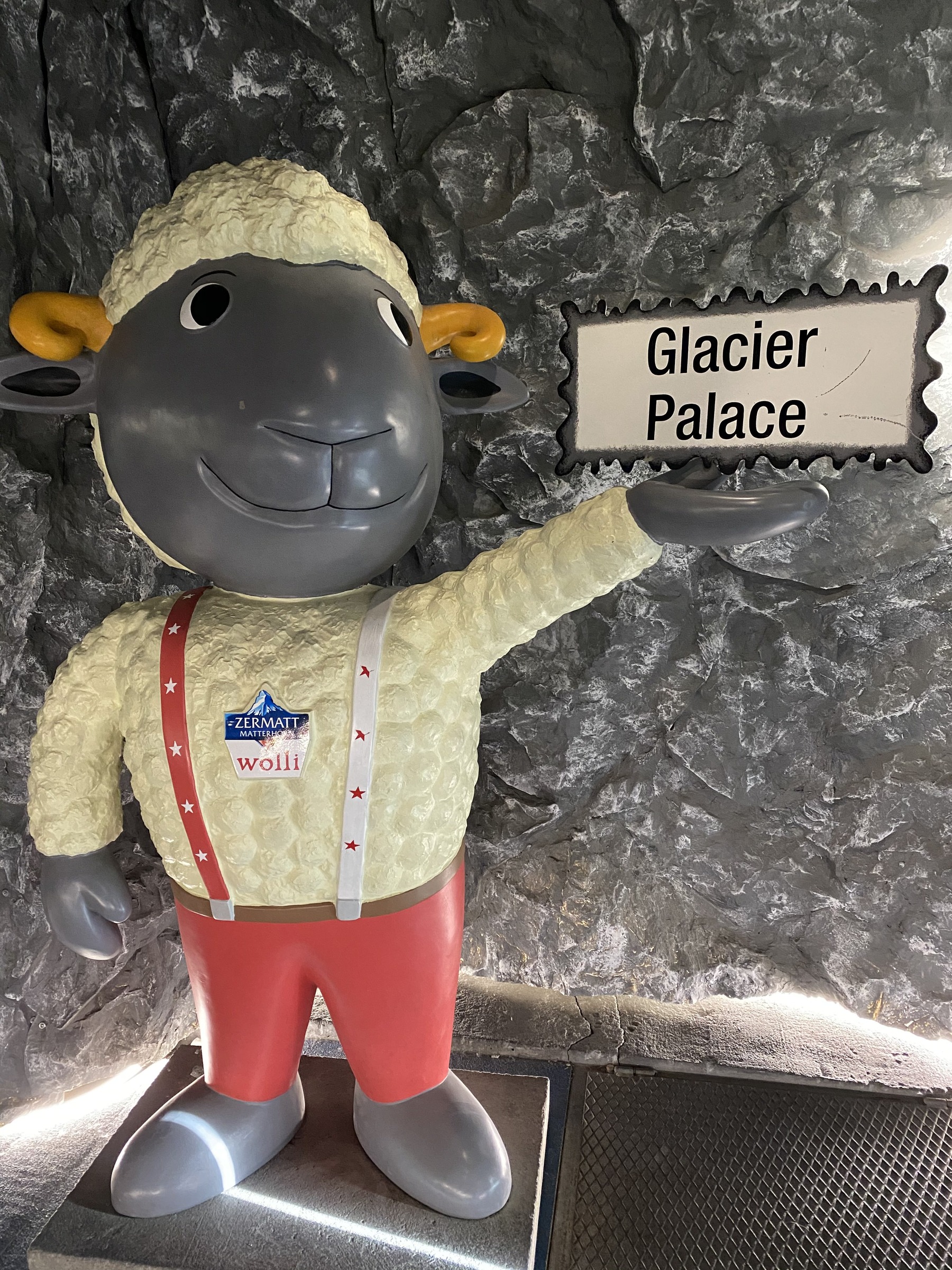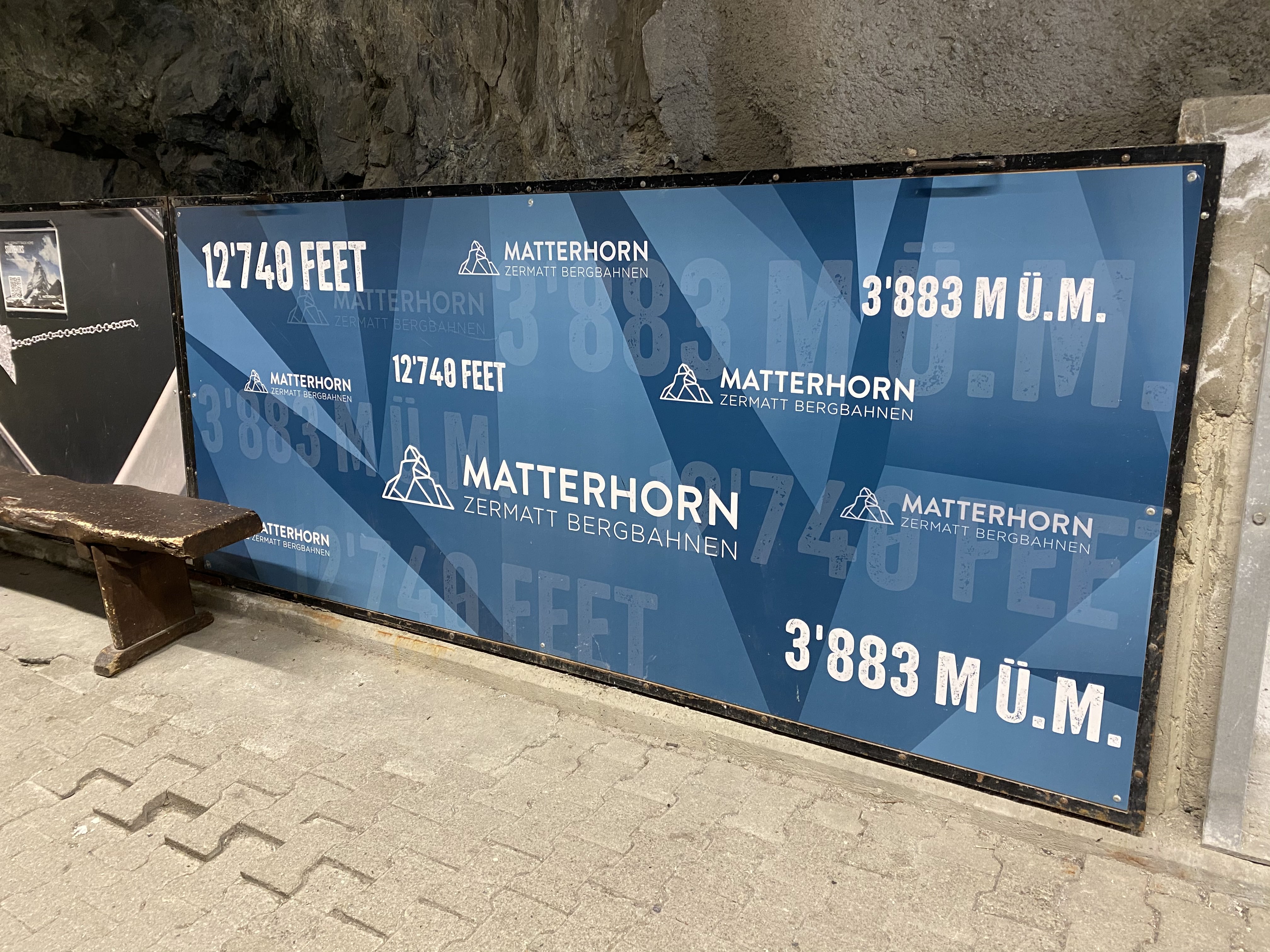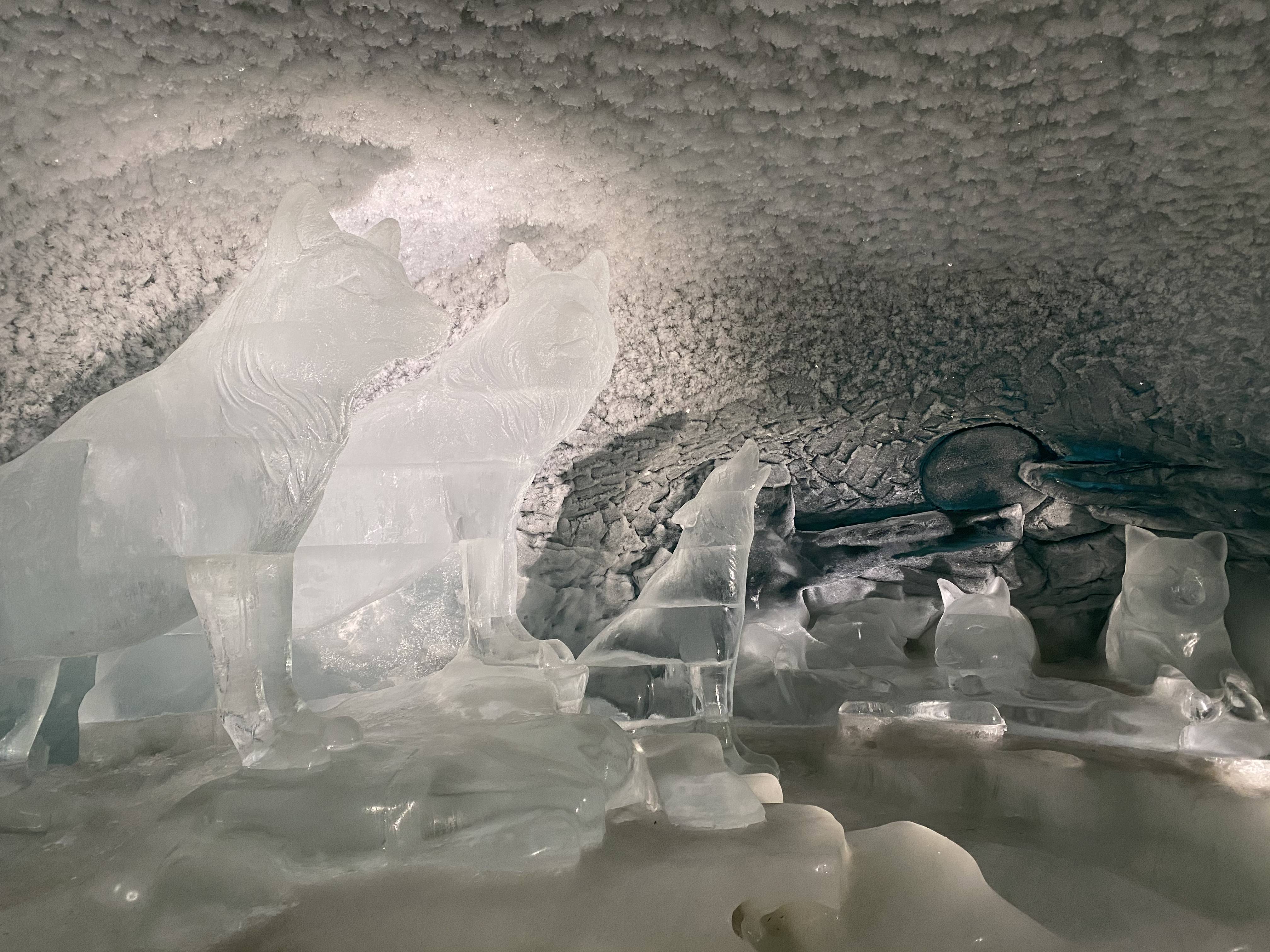 ---
Once again, TIME FOR FOOD!
Chill folks, I have got you all covered!  Introduce to you – Restaurant Schäferstube, a restaurant on Michelin guide!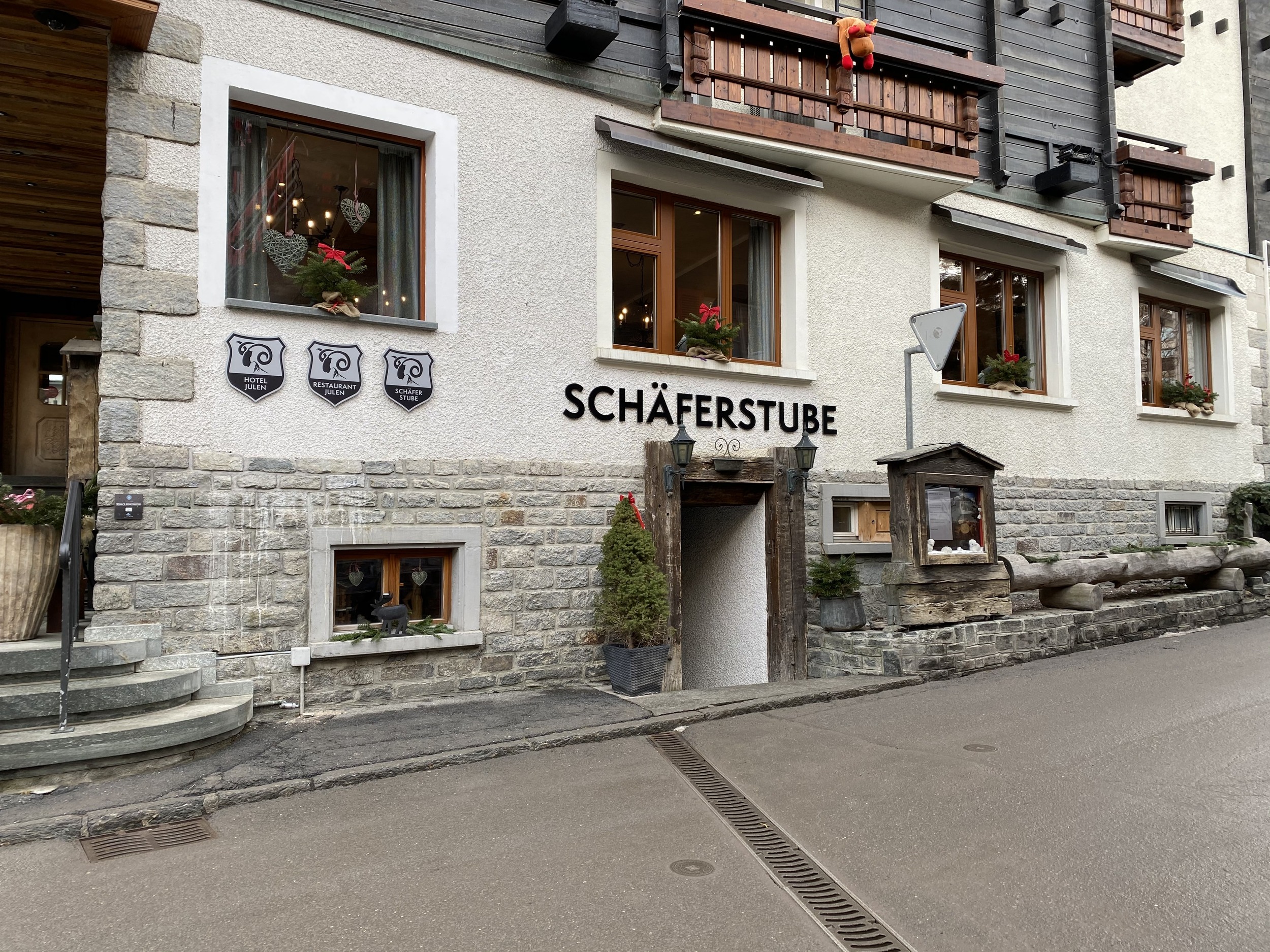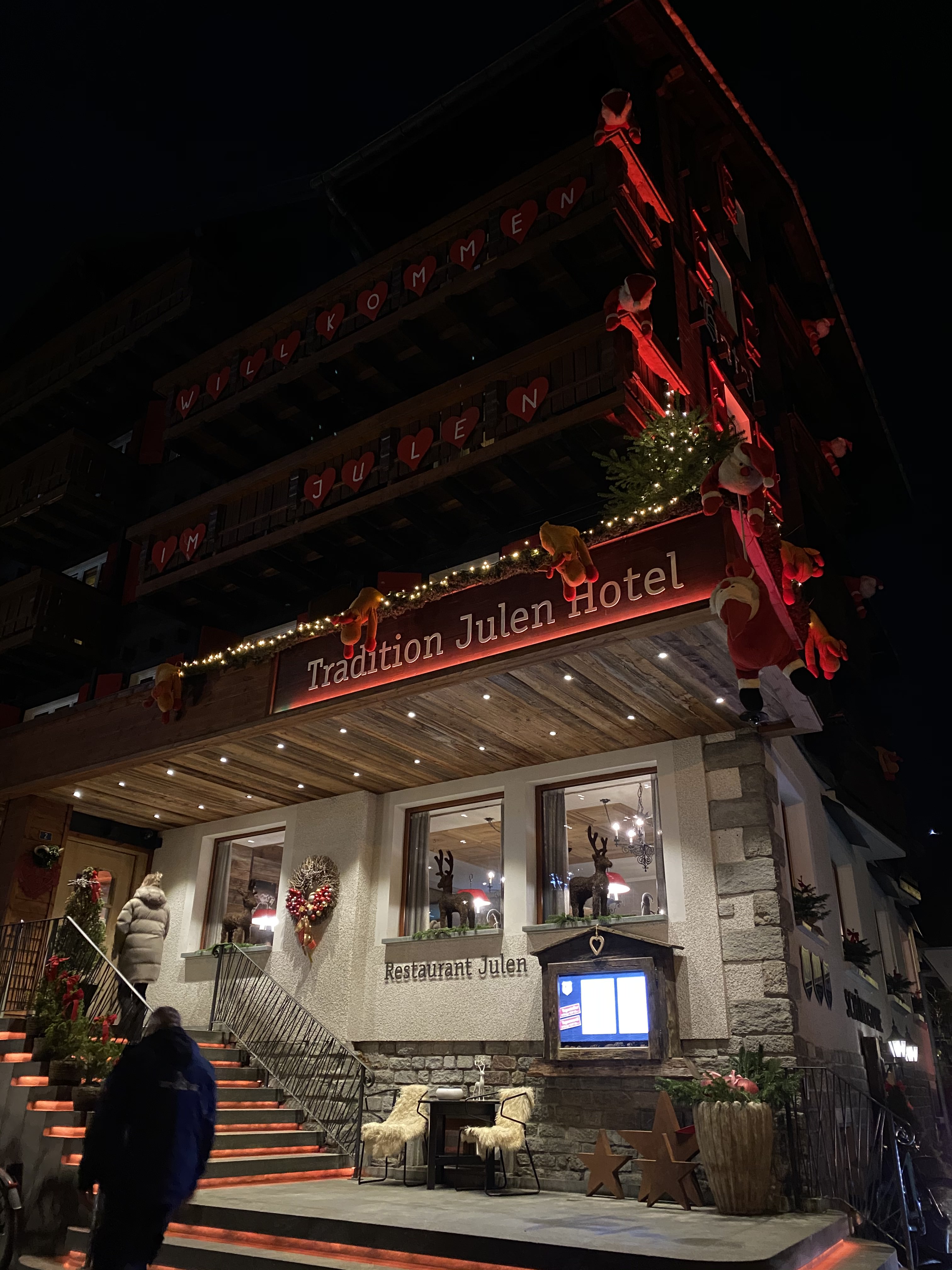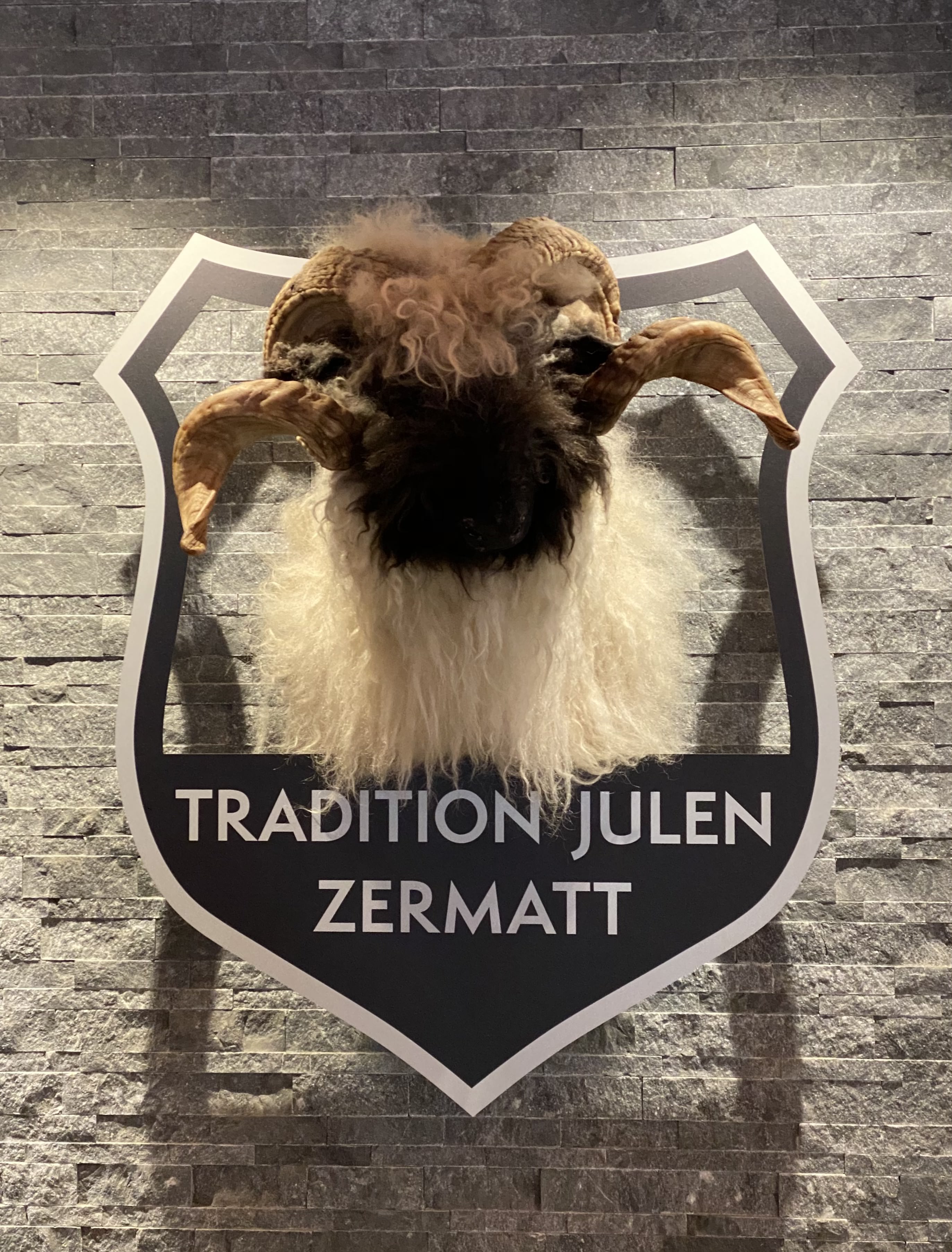 This one, I assure you, is a gem of a restaurant underneath the Hotel Julen.  It has a cozy atmosphere and great emphasis on its DIVINE local sheep and lamp dishes (Valais Blacknose Sheep), extremely tender but well-handled the flavor of lamp, which makes it super friendly for those who are not such a big fan of its gamey taste.  Not to mention their thoughtful service!  (Go and you will understand!)
** Reservation is a MUST.
Address: Riedstrasse 2, 3920 Zermatt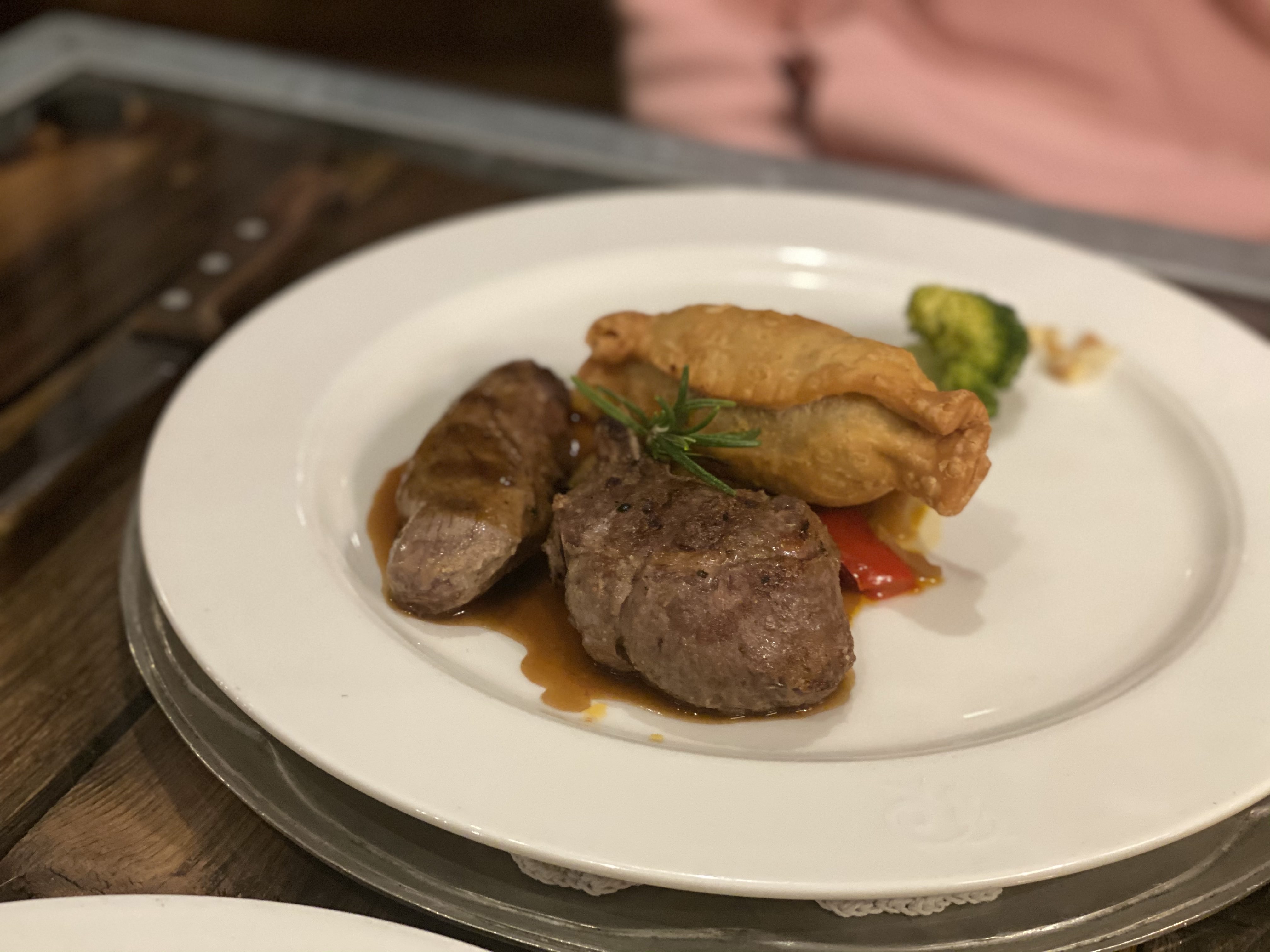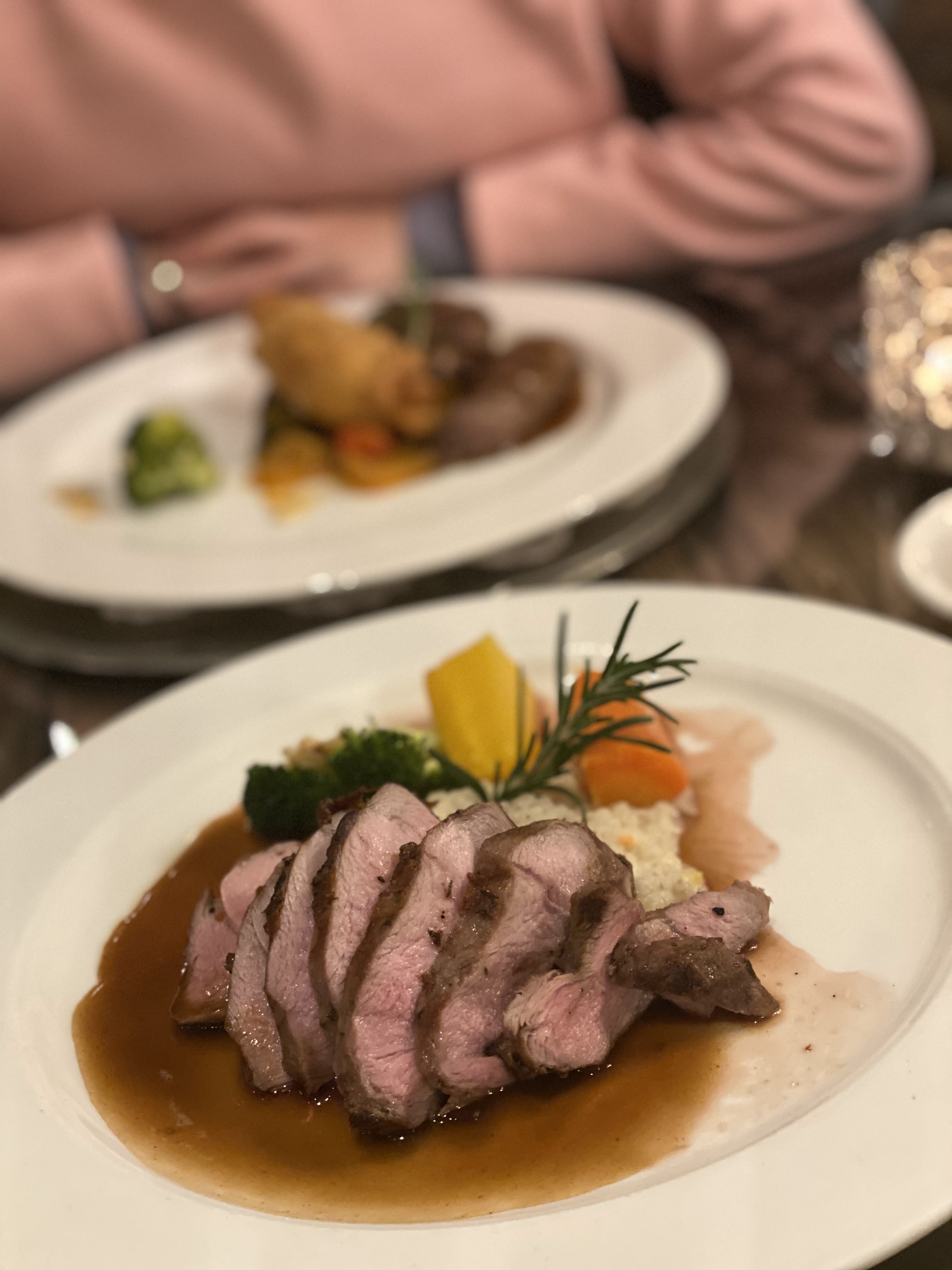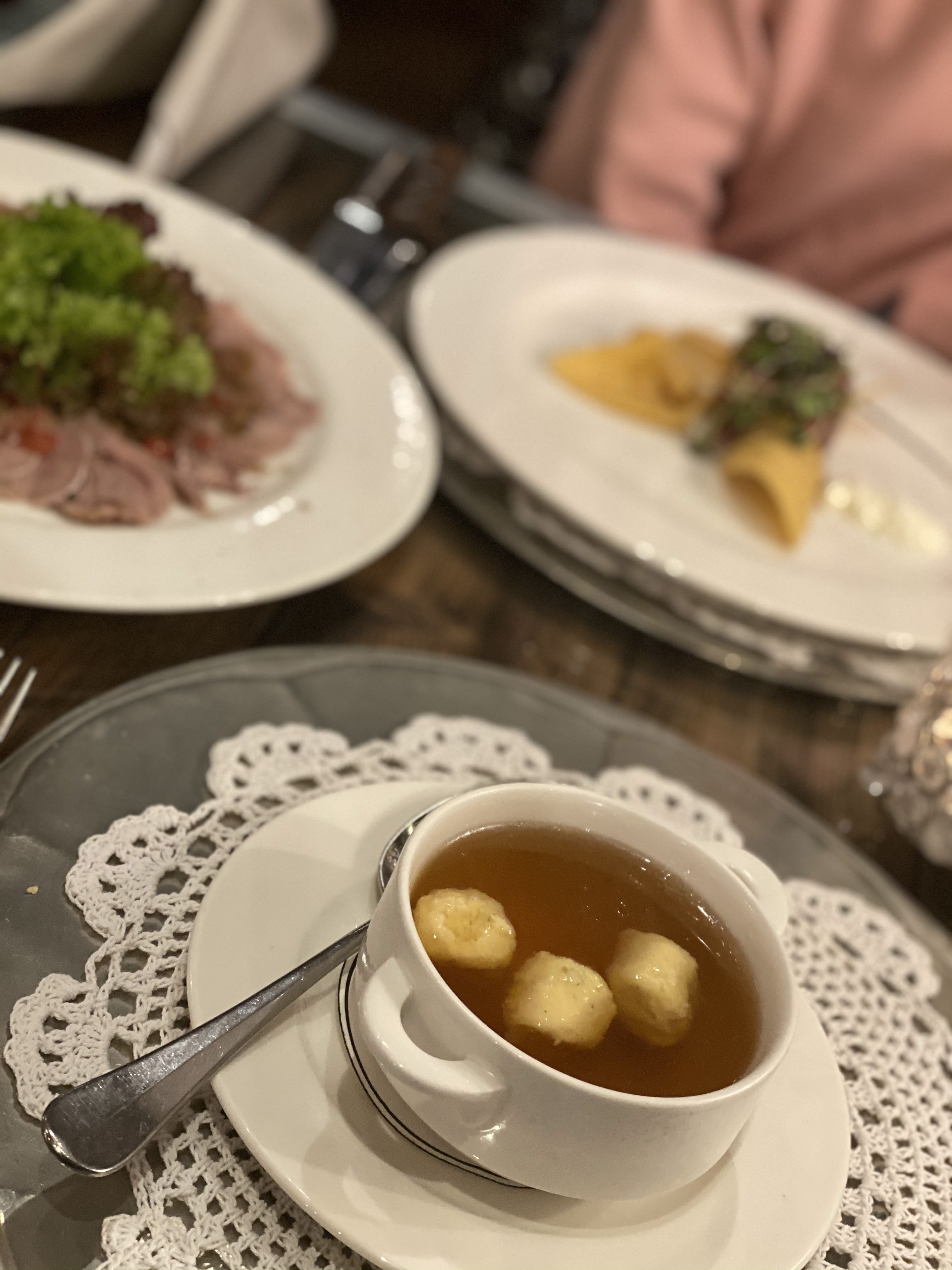 ---
Time flies…
Once again… it has come to the end of today's blog! As usual, there are still more waiting to be explored but I will just leave it to you guys for now, cuz that's the fun of travel!
Next stop, we will be going to Vienna, the city of Art in Austria. If there's anything that you guys want to see, simply drop me a text! See you all in the next blog post <3