Hey all!
It is getting cold around here! I'm quite surprised that I'm getting used to it though, given that I LOVE sun. Really starting to like all my sweaters and jackets! It's been busy trying to get through all the coursework but it is always possible to take some time off it to do a little bit of Exploring the UK 🙂 I will write to you more about the academics and the coursework and what it is generally like doing masters here, but for this week, I want you to share with you my visit to the Salisbury Cathedral and Stonehenge – that's right, Stonehenge!
We had a group project under history of architecture, back in my Undergrad where we did a physical model, or rather attempted to do a decent model, of the Salisbury cathedral. The cathedral managed to imprint on me, really! Following my application to Surrey Uni, I happened to sit with google and make of list of places I haaave to visit upon reaching here. Followed by London, obviously, it was the cathedral! I know you don't need to have studied architecture to enjoy visiting these places, but you can also find a ton of places of your interests to visit around here, I'm sure!
Two of my lovelies, Shreya and Stien (my course-mates) agreed to join me in my quest of getting mesmerised by the sight of the cathedral? I'm thankful! All we had to do was ride a train from the Guildford train station to Woking, which is 10 mins away and then to Salisbury which is approximately and hour and twenty away. I'm usually late and optimistic 😛 which made us miss the train – Girls, if you are reading this, sorry again! But, the connectivity between the stations is quite good. There are frequent trains and we managed to get the next one.
Stonehenge is 30 minutes by coach from Salisbury. If you sign-up for The Stonehenge Tour and I suggest you do, It'll cover the ride to the Stonehenge, entry tickets to view the stones, Visit Old Sarum – one of the earliest settlements site in England on the way back, and then a visit to the Cathedral! You can check online for more details! But, here's a visual from my trip – Enjoy!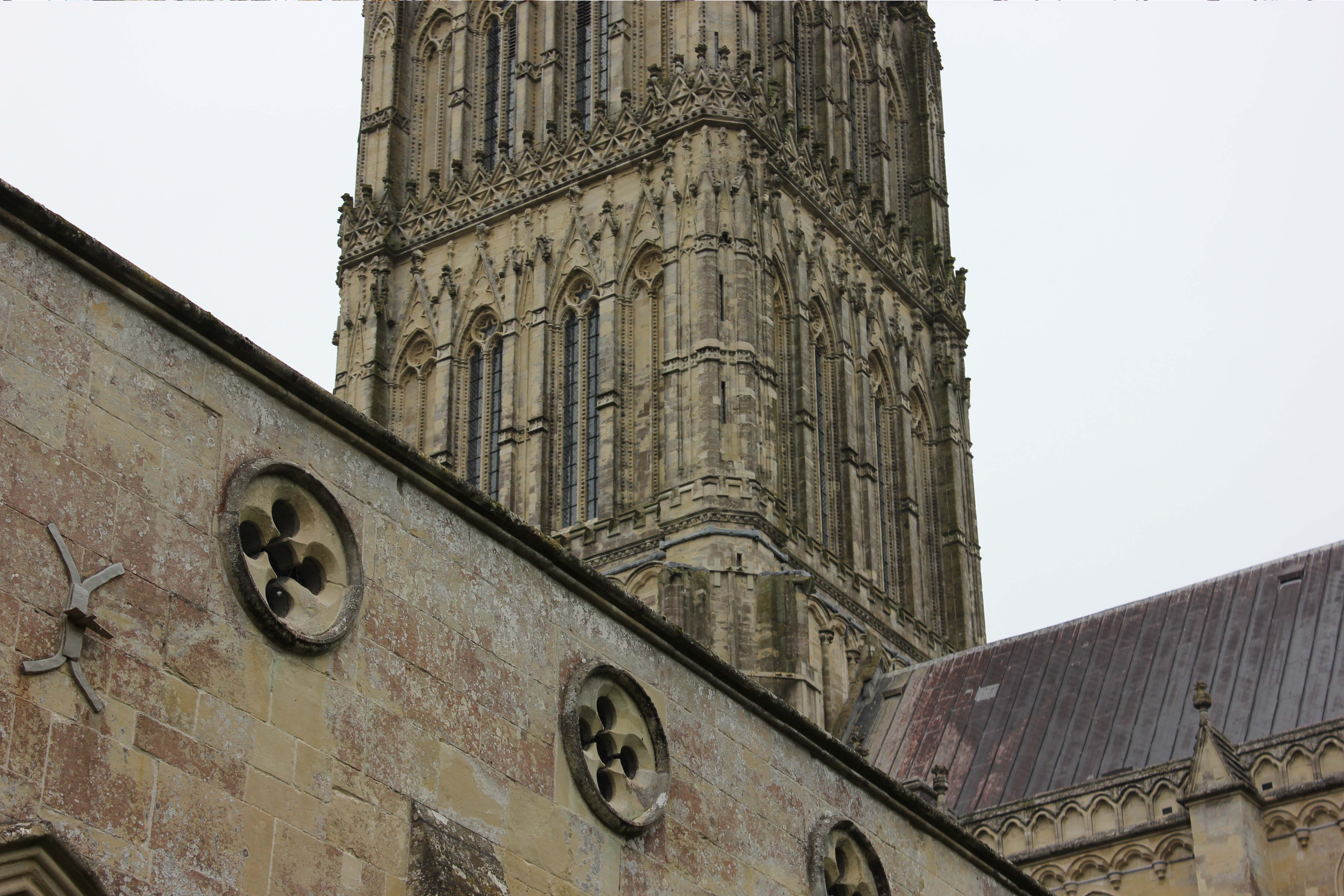 Tallest Spire in the whole of England
Camera Credits goes to Stien! I do not know what I would have done is she hadn't carried her cam!
Until next time! xx