Seasons Greetings Everyone!
Holidays are here! I am officially done with lectures for this semester. This means that along with working on the remaining assignments for the next few weeks, I get to spend a good number of days enjoying the festive spirit around! I'm talking Christmas lights, Christmas jumpers, Christmas bakes and yes, the sales 😛 Our last week before we broke for the break was truly amusing for me to see many students around dressed and excited for the holidays! The Guildford high-street was flushed with lights, artists and bands and I think I remember seeing reindeers in the town as well!!
Here's a peek at my holidays at Guildford and London. I'm in the middle of my #WinterVacay in Scotland (yes, mad choice going further up north for winter, but I've survived so far 😛 ), but more on that later!
That's my professors and lecturers, course mates and PhD students enjoying a tiny Christmas themed potluck!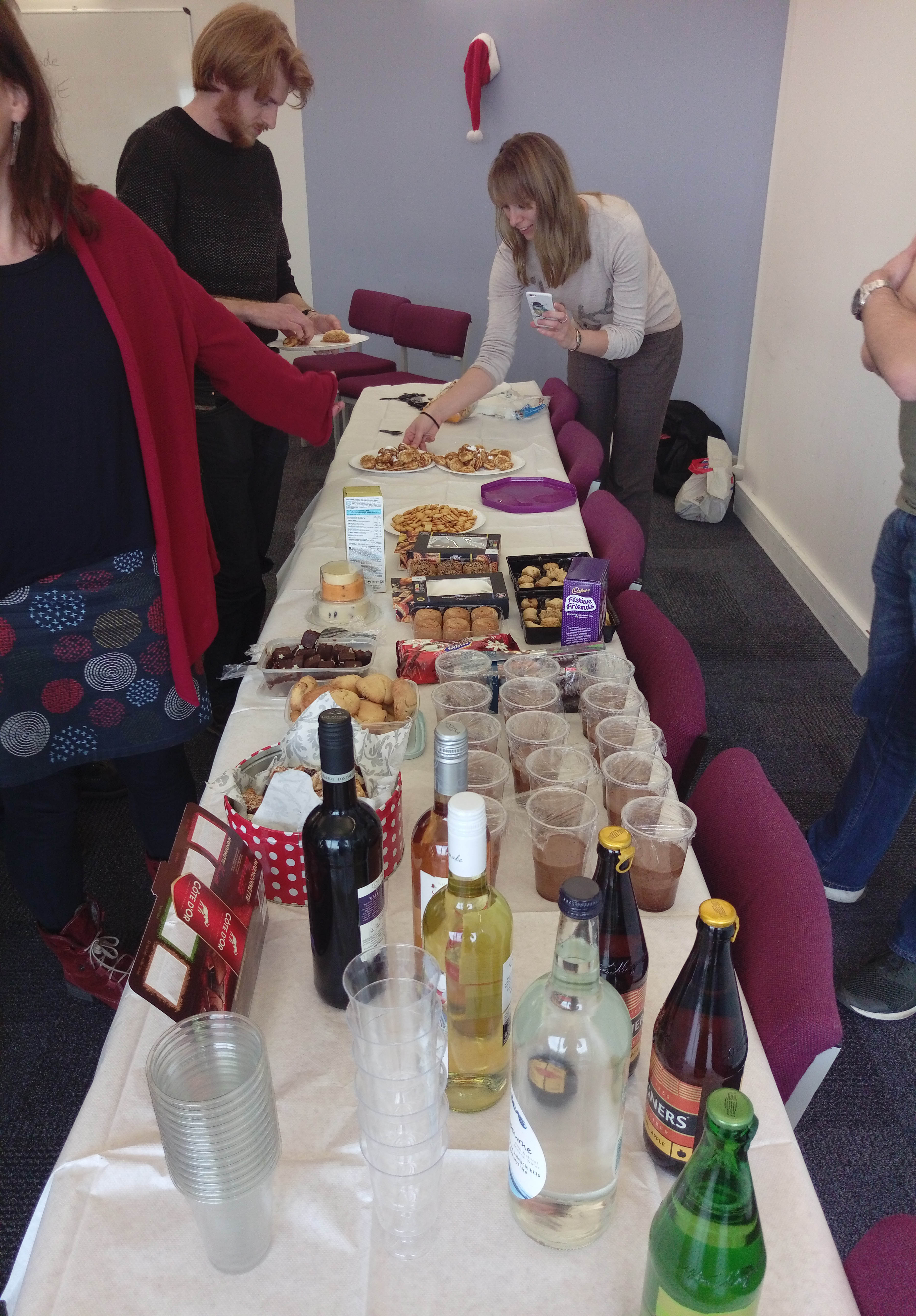 And then the Trip to London few days before Christmas, just to see the lights! There's lots more you could do – visit the winter wonderland, Christmas parades, or  just shop and eat!
Mesmerising is what it is! I would definitely suggest you plan your activities in advance and not get stuck. There is no public transportation on the 25th and the restaurant you really want to eat at might just be shut!
This year would also be the first time I'll actually be doing something for New Years, in someplace new. I'm visiting family at Scotland for a bit and It's been wonderful so far! For now, I would like to thank 2017 for giving me wonderful experiences and opportunities! Hope you all had a great year as well!
Welcoming 2018 in all optimism and enthusiasm!
Happy 2018!!
Sadh