Hey Guys!
I really wanted to do a picture blog of my #wintervacay but I guess I need to use my words to make up for all the pictures I did not click because I was busy protecting my hands from the cold! :/ For starters, everything you hear about Scotland is true; it is colder, beautiful place, the people are sweet and scotch tastes great! 😛 I was visiting relatives and it was a much needed vacation after a rather hard time with submissions and being unwell for a bit (HAD to carry my assignment stuff as well :/ ).
I wanted to spend Christmas at Guildford and luckily for me, I could book an inexpensive round trip to Aberdeen on Easyjet airways the day after, on the boxing day. Was a rookie mistake actually; didn't know there was no public transport on the 25th – bus or train to catch that early morning flight to Gatwick airport which is say 40 minutes away. I guess there was a reason why the flights didn't cost a lot. The cab ride would have costed me almost as much as the flight. Thankfully for me, a friend was sweet enough to give me a ride – eternally grateful! It pays to think things through. I would also suggest a train ride if you could book well in advance and wouldn't mind a long journey!
Aberdeen is a Grey City, literally. It's known for its Granite buildings and oil industries. I still can't fathom how something so grey can look so calm and appealing. Can only imagine how beautiful it would look in summer. The idea behind my winter vacation was to stay at home, eat home food, relax a bit, play with the kid and maybe get some work done. Really didn't think I would be able to spend much time outside in the cold. But we did manage to do a day trip to Edinburgh – Scotland's compact hilly capital according to google, and a trip to a nearby Stonehaven castle. And of course, there was walking around the town, bus rides, going to the beach (to only look at the sea obviously), meeting other families for a new year party, movies and food and shopping – did i mention the sales?
Union street, Aberdeen
SNOW! my first ever snowfall experience. Wasn't a lot, quite mild. It snowed heavily the week before apparently. While I was there, it was mostly the cold winds and light rains. When the temperature dropped below freezing, the footpaths would turn into an ice-rinks. It was kinda fun, but obviously had to be careful. Boots, weather-proof jackets and around 6 layers of clothing 😛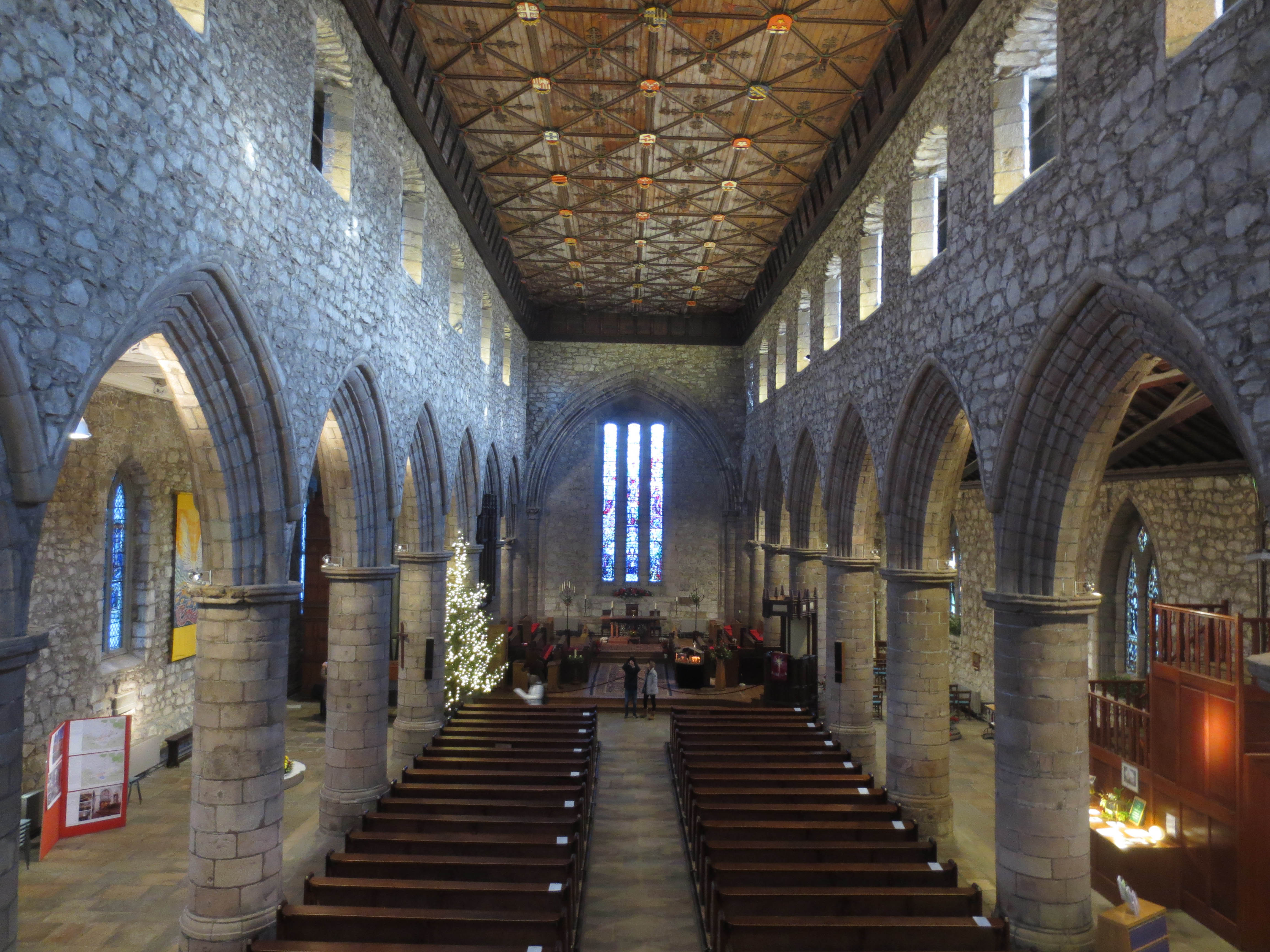 St Machar's Cathedral, aberdeen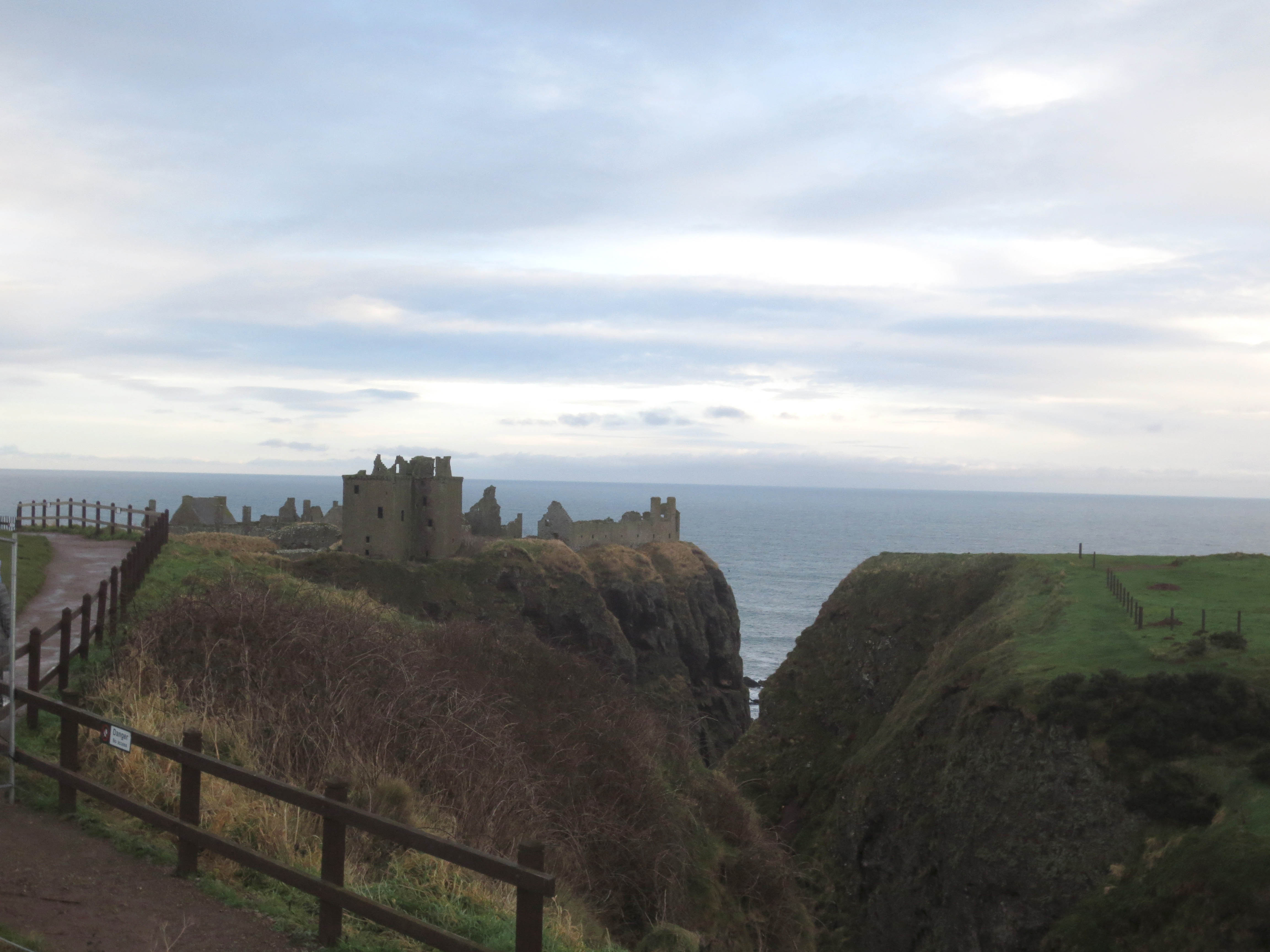 Dunnotar Castle, Stonehaven
The train rides were so scenic. We managed to get in a hop-in hop-off at Edinburgh. Visited the castle, war museums (Scottish history lessons), Hollyrood Palace and little bit of here and there. I would love to go back to Scotland when it's slightly warmer and visit Dundee, Inverness and Glasgow. Northern Lights are also on my bucket-list. hopefully that gets crossed off soon.
Edinburgh Castle, Edinburgh
Scotland in a way prepared me for enduring the rest of the winter back in Guildford. It's supposed to snow in Guildford this month and next. If you saw the pictures I saw of the uni in snow, you'd wait for it eagerly too. I am now back in the uni, powering through the deadlines.
Later! xx
Sadh