Hello there!
This is a blog on a day trip to the stunning and somewhat small city of Bath, in Southwest England. Bath is known for its natural hot springs and Georgian Architecture, with its honey-coloured bath stones. It is roughly 120kms from Guildford. And of course, Stien and I decided to take the train. To give you more details, We travelled in the off-peak hour – because the return tickets are cheaper and um, I can't wake up early 😛 That's around 32 pounds on the return train ticket to Bath; a two-hour journey both ways via Reading.
Stien has a cool book which lists out all the places worth visiting in different cities of the UK. We did a 4-hour walking-tour that covered most important monuments of Bath. Here's how we walked..Enjoy! x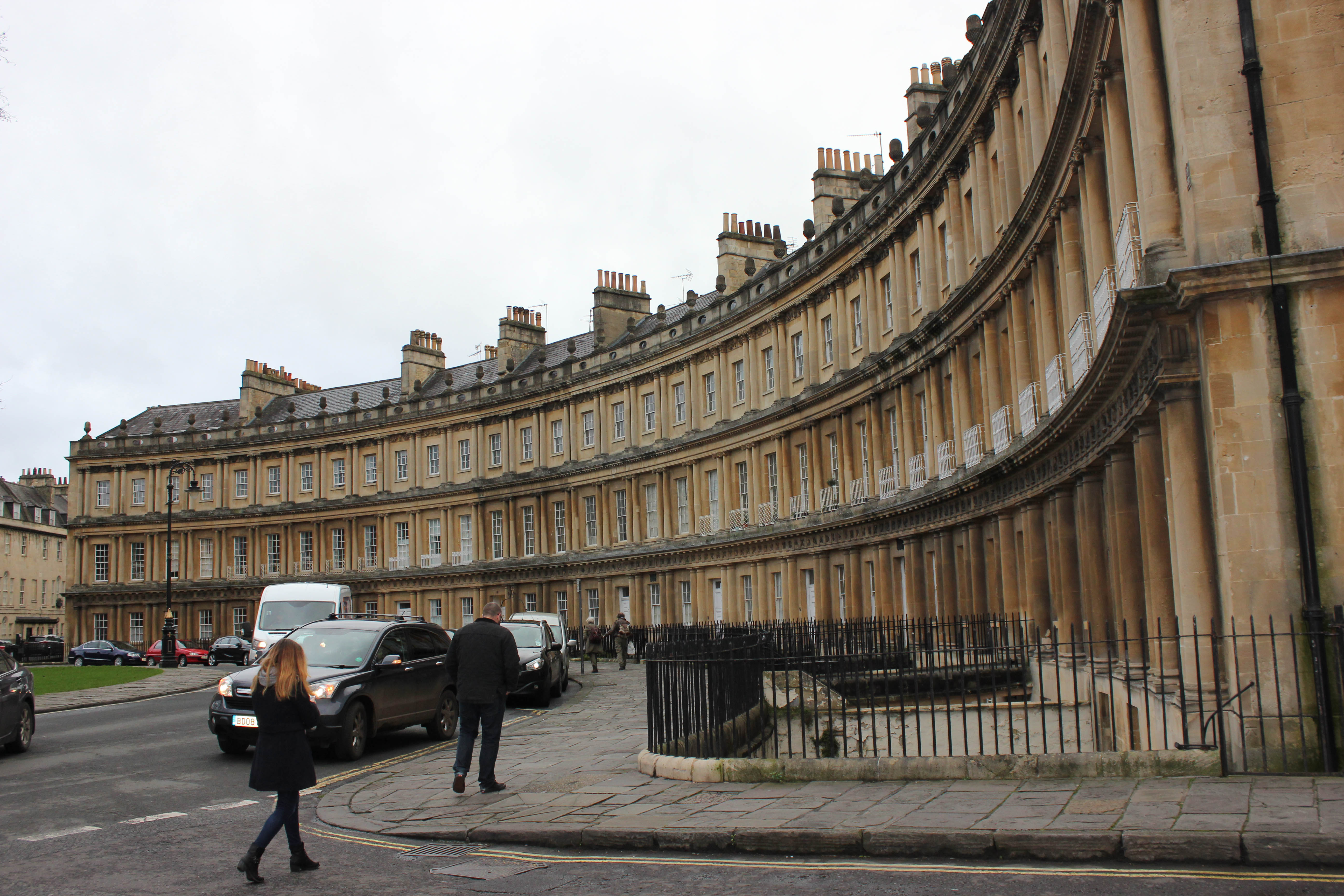 The Circus
Probably need a wide-angle lens for this one here!
Sadh