Hi there, Readers. My name is Bhavyasree Sasindra and I am from India. I am currently pursuing MSc Data Science at the University of Surrey.
My course started on February 2021 and I have been here for almost 2 months now. Let me just tell you a little bit of a backstory as to how I ended up here. It all started almost a year ago when I decided to pursue my masters. I guess a part of me has always been in love with England- home to Shakespeare, Jane Austen, J.R.R Tolkien, J.K Rowling (yup I'm a potter head 😉) and lots more. Tower bridge, Kings Cross Station, Waterloo bridge, Sherlock Holmes museum (who can forget 221 B baker street) and warner bros Studio (Hogwarts, here I come) all these places kept on calling me. I have always loved reading novels and poetry (another little secret about me I write them too 😊 ) What better place is there, other than England for a logophile (one who loves words )? So, England was my destination, there was no question about it. The real question was where in England? I started my research on universities that offered Data Science master's. Surrey came up among them. I clearly remember going through the brochure and website. Surrey offered industry relevant course structure and optional modules like NLP and computational intelligence that caught my attention. Secondly, Surrey is one of the leading universities with excellent placement records and strong industrial partnerships. As I was looking for a master's with placement year, Surrey became the obvious choice.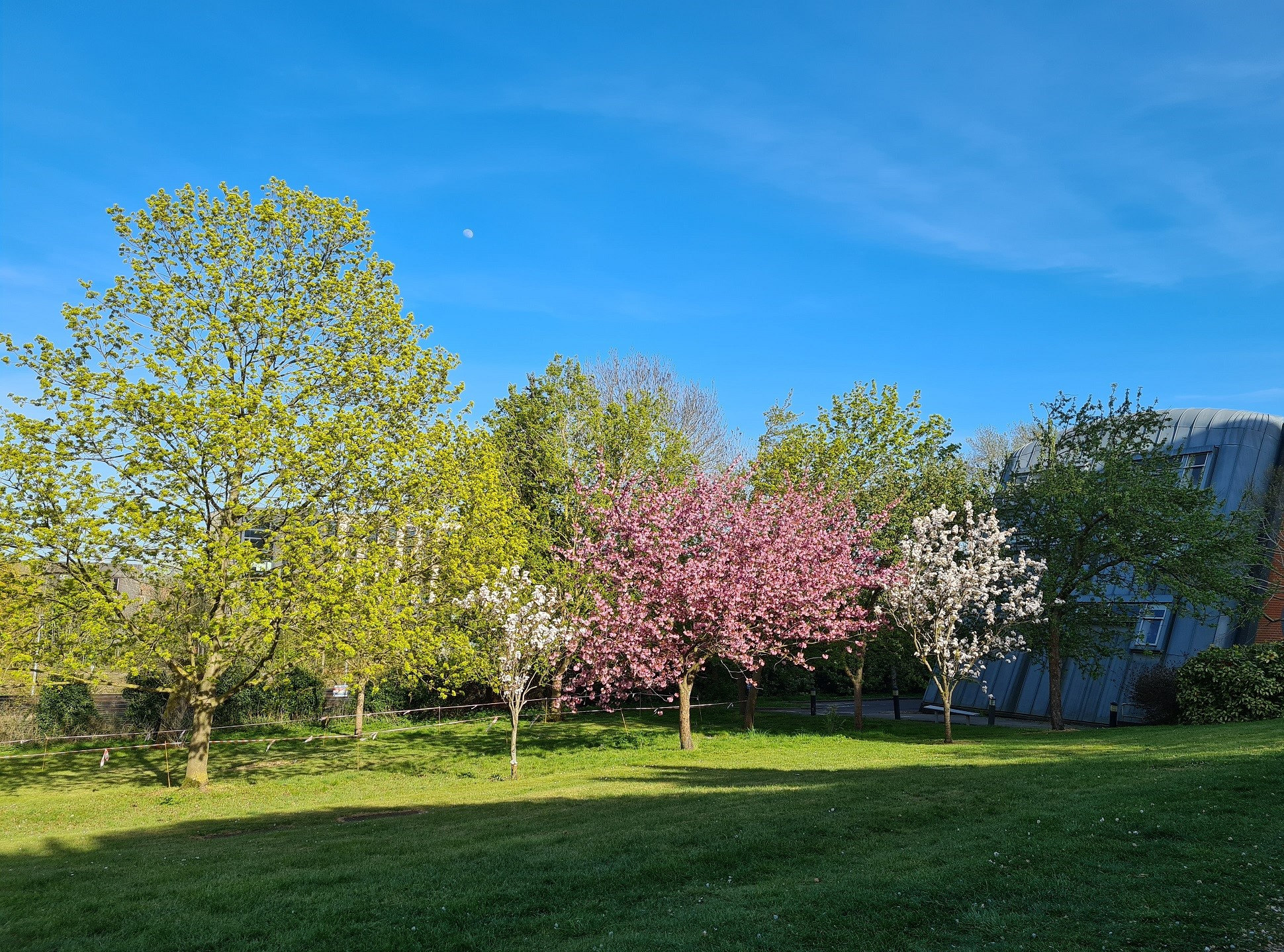 While my research offered me insights about the course structure and the university, it was the Surrey Instagram pages and blogs that made up my mind. I was in awe with the beauty of the campus and nearby places. It is quiet and peaceful here. There are lots of places to stroll around after a stressful day. (Keep an eye on the upcoming blogs for some awesome places nearby.) The beauty of Surrey, certainly inspired the poet in me (although I am only a small one, I should admit.) I could visualize myself living here, walking along the lakeside, relaxing at the NEST and lots more. I knew I was meant to be here. There was this feeling of being home away from home. Though Surrey offers a serene and quiet life, there are many shops and stores nearby. A short walk or bus to High Street is all it takes to satisfy the shopping lover in me.
Moving to a foreign country from the comfort and safety of your home (esp, for the first time) can be a bit daunting at first. But your days at Surrey are definitely going to be worth it.