Bringing to you, the most organised archery sessions I have ever attended and hosted as the club's 'pandemic' secretary/vice-president as I would like to call myself. At the start of my second year of PhD, 7 months into the pandemic, we all knew that student sport would be different. We had expected it to be challenging and slow, and it was just that. As much as I have hated the word 'resilient' throughout the Lockdown, I cannot help but consider how brilliantly we as a club and committee managed to cope with the very little student sport we were allowed to have and run and all the 'covid improvements' that our range and sessions had to accommodate.
Fortunately for us, Archery is not a group sport. We were allowed to run sessions within restrictions that were laid out by the university ( Student's union, Team Surrey and Surrey Sports Park) and Archery GB (The National Governing boy for Archery which fed us with constant updates of what's allowed and how within the then government restrictions). AGB laid out precise distancing measures for outdoor and more importantly for indoor archery. Details such as the minimum distance between targets, number of targets allowed, number of archers/household per target, on sharing target faces and pins, the order of arrow collection, few options to maximise capacity with maximum measures and so on. The Student's Union and Team Surrey also kept the sessions and the archery range in check with its guidelines, booking system and track and trace, and by training club members as 'covid officers' run and manage the session in a covid-secure way.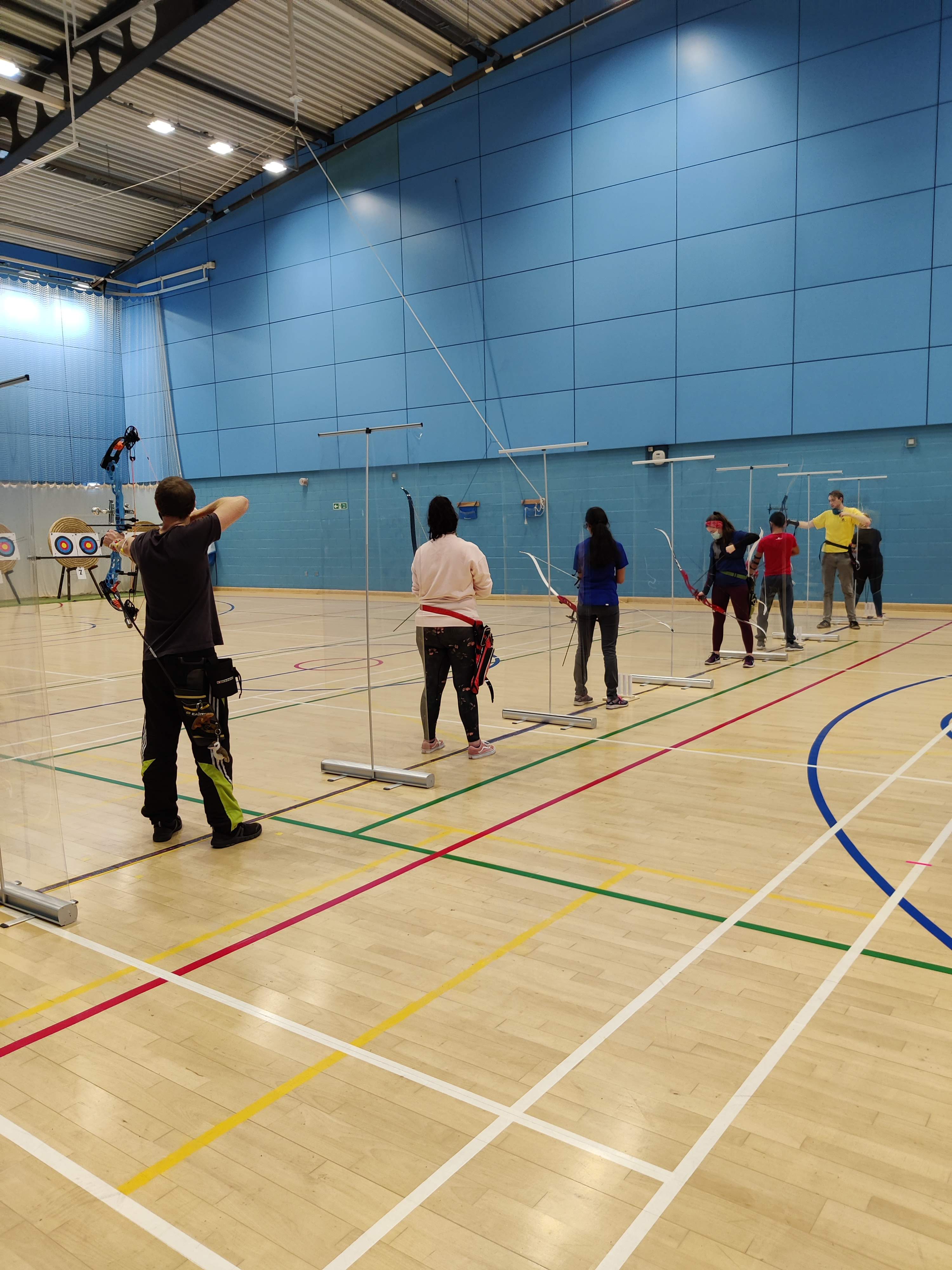 But, all this with no doubt brought with it a colossal amount of challenges. Every time there was a development with the pandemic, we had to add, change and cancel our plans or the worst of all – do nothing and wait patiently! At the start of the term, the SU generally runs active freshers or have-a-go sessions for new students. And more importantly, we as a club host a beginners course where we train newbies to learn to shoot so that they can be eligible to join our club for the year. The restrictions made these sessions spread over a month's time to ensure max student participation. As frustrating as it was to learn that we as a club or committee could not shoot until the end of freshers, we knew the value of student sport for all students old or new and strived to make the best of the situation.
Almost all of the students who attended these sessions did not have their own kit nor the skills or experience of shooting. Whilst this is never an issue as we have enough equipment, an infamous virus stopped us from sharing bows, arrows, tabs, quivers..well everything! This meant two things – one, we had to use every bit of equipment we had and needed to quickly mend it and do an inventory. And two, we needed a new booking system in place that could manage people and equipment. Again, archery can be quite technical – if you are tall you might need longer arrows, if you are stronger you could possibly do with a higher poundage bow, and if you are left-handed you most definitely need a left-handed bow. Our booking system made sure we distributed slots and equipment to people in a way that we could ensure maximum participation and allows best experience with the right equipment. We managed to have 40 students giving the sport a go at active freshers and a good 40 students again passing the course over the course of 3 weeks all ready to join the club. We also checked new experienced archers and hosted an induction shooting session for some returning members of our club before we went into November lockdown. I must say we are quite happy with that considering all.
we had very few people doing a quick inventory at SSP

and taking equipment home to mend, fix..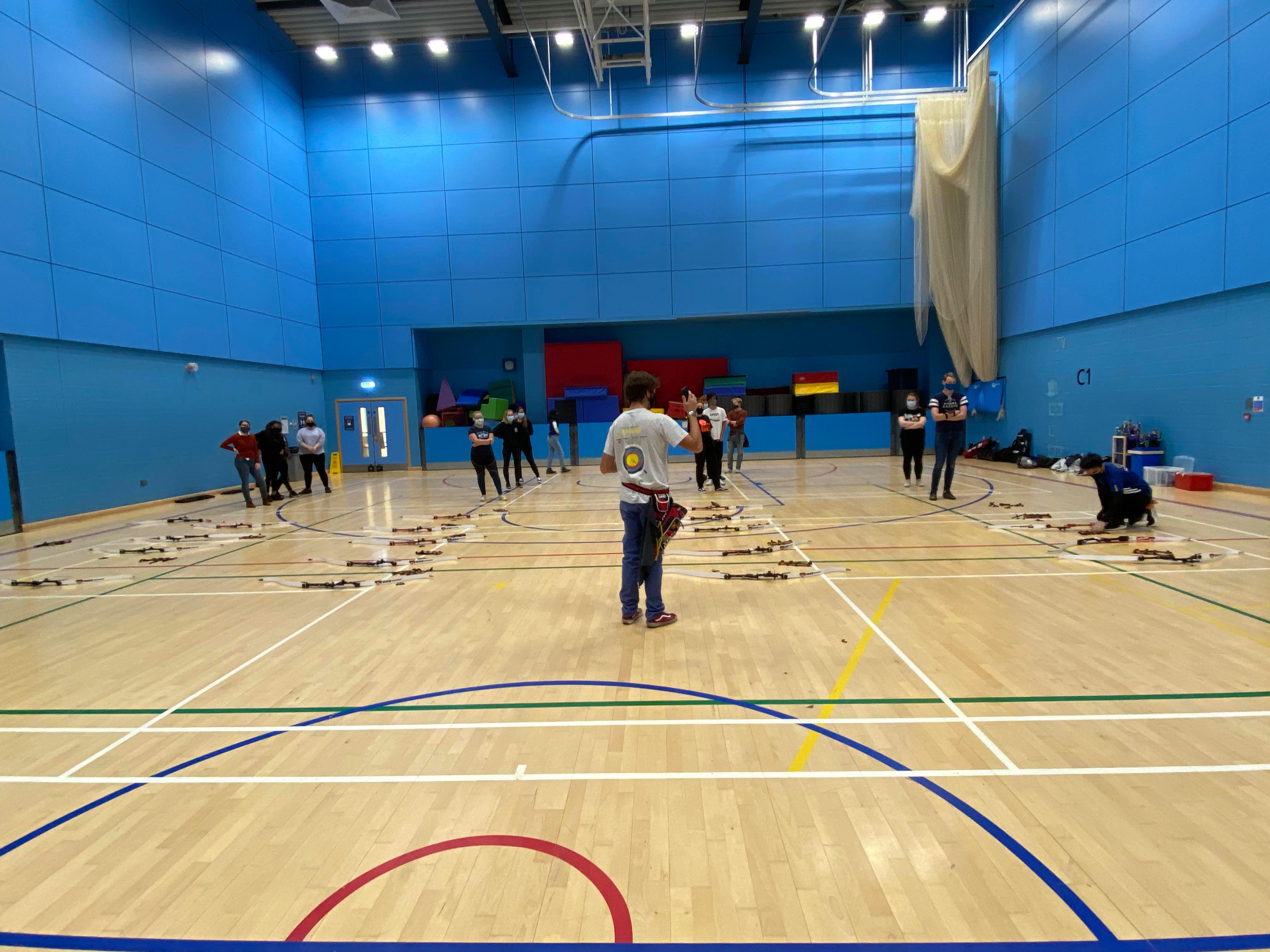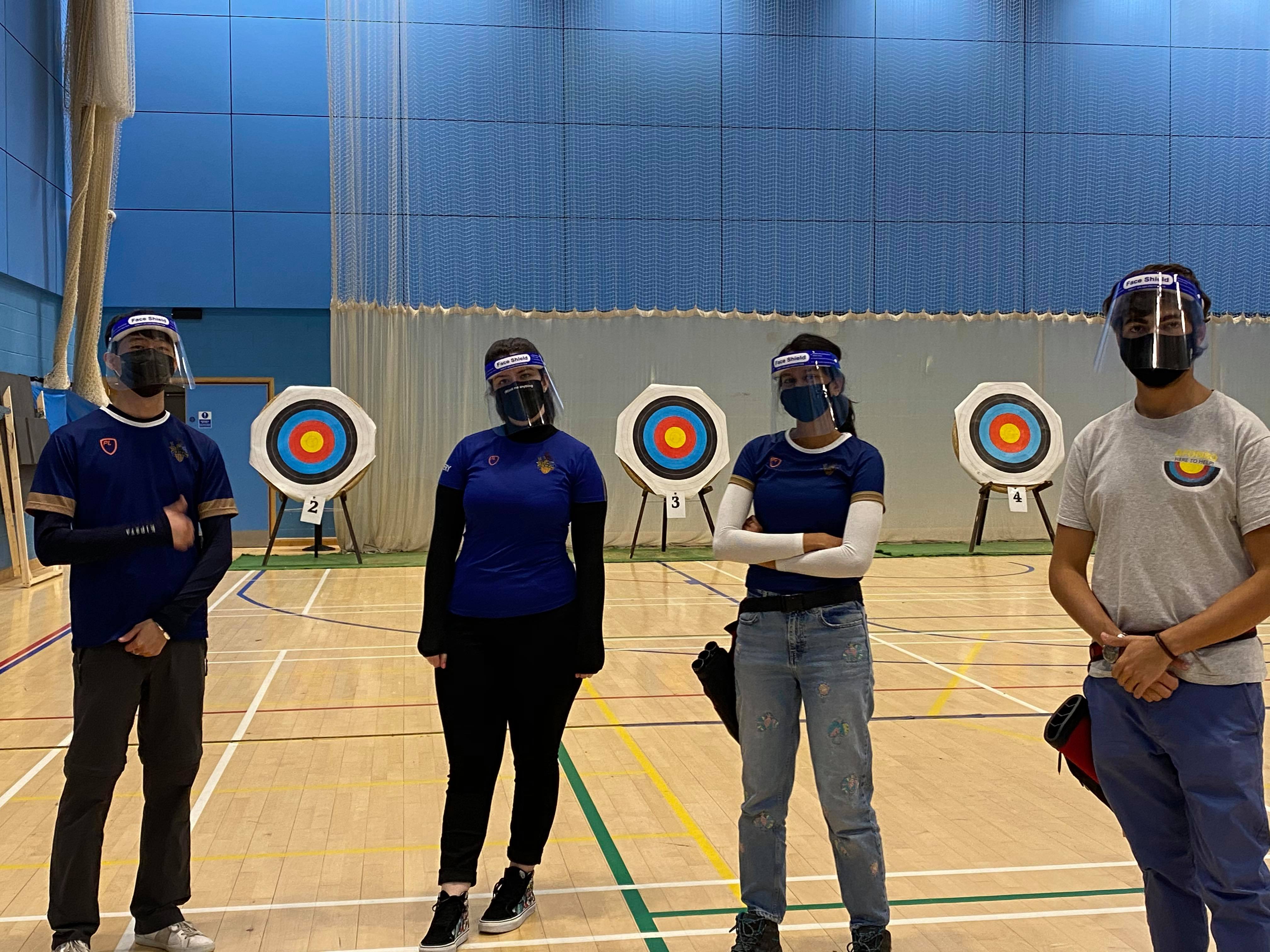 It was absolutely amazing how the committee and coaches pulled this off with great competency and co-operation and no major problems, despite all the challenges and unpleasantness the pandemic hurled towards us! We've learnt a lot and least of all, gained many good 'Surrey Volunteering' hours. No doubt the experience was stressful and anxious as well, but when I did finally get to shoot once during this whole time, I was exhilarated. All that work to make shooting safe was completely worth it. I really did come away from the most hectic 6 weeks of pandemic-sport feeling very strangely happy.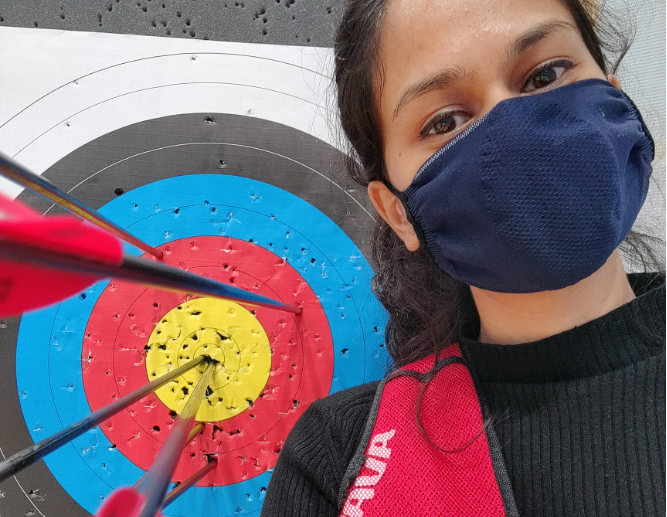 And now it is time to wait patiently one more time until we can shoot again.
Sadhana, VP Team Surrey Archery