Hey Folks, what's up? Let me tell you how the last couple of weeks have been for me. Deadlines, deadlines, and deadlines. You know what that meant? Coding, hours of debugging, presentation recordings, report writings, exam and a whole lot of sleepless nights. Phew !! 😌Glad those are over finally, Yeay !!!!!! 🤩🤩🤩 I am going to give you some of the tips that got me through those days along with the support Surrey provides during exam times. Did you know that the Student's Union launched a campaign called "Surrey Love" to support students during the exam time? I will talk about them in detail in a while. Here are some of the tips that got me through my exams.
First and foremost, NEVER skip your food. No matter how busy you are, you always have time for breakfast. Cereals, eggs, or toast do not take your productive time from 24 hours. I always made sure that I ate something healthy throughout the day. You might not get enough time to cook something fancy, but you can definitely include a couple of healthy options throughout the day. Replacing snacks and other junk foods with fruits is one such option. I also made sure that I keep myself hydrated by carrying a bottle of water whenever I go to the library. You can also carry fruit juices to give you an extra bit of energy. My personal favourite being orange juice. As part of Surrey Love, breakfast was served at the Hive every Wednesday from 9:30 am to 11:30 am for free during the exam time. This also included tea, coffee, hot chocolate, and juice. So, if you didn't have enough time in the morning, you could always grab something on your way to your studies. We also had free tea/coffee at hive throughout the week.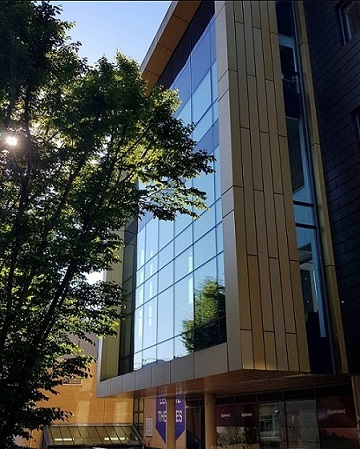 My second tip would be to have a place dedicated for your work. If you prefer to stay at your room to get your work done, make sure you have a dedicated space for working rather than staying in your bed. You don't have to stay in your room always, at Surrey we have lots of places dedicated for studying. The library is my favourite. Our library is open 24/7 throughout the year. During the exam time, you can book study spaces up to 12 hours in the library. From silent study spaces to sofa studies to individual study rooms, there is something for everyone. Our library also introduced library+ which is 110 additional individual silent study spaces during the exam period from 8 am to midnight. Library is not the only space you could study. Hive, Nest, labs, Hill side restaurant and lots more. Hillside restaurant also provided free coffee and tea during exam time to boost your revision energy.
The next tip is the most important one and the one which most students tend to neglect when things get too busy. WORKOUT!!!! 💪💪 You don't necessarily have to hit the gym for a workout. Even a simple walk would do. But if you prefer gym, we got one at Surrey Sports Park (Manor Park Campus). The aim is to get you moving and burn your stress. Yoga and meditation are a great way to handle exam stress.( Maybe I am a little biased here, coz they are my favourites. 😁) We have an extremely beautiful campus, take a look at some of the my snaps.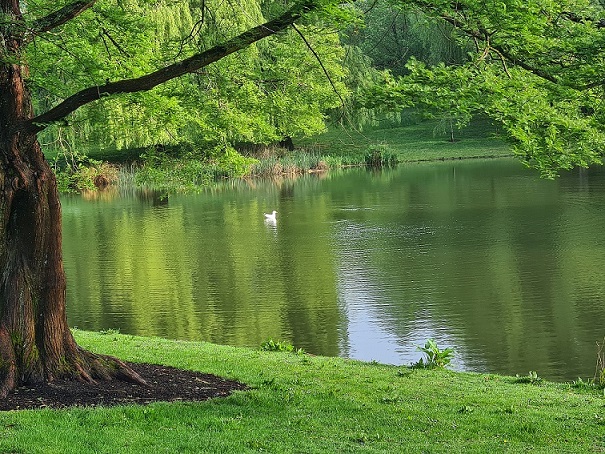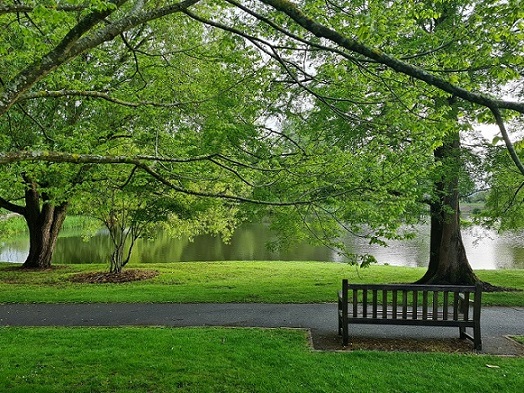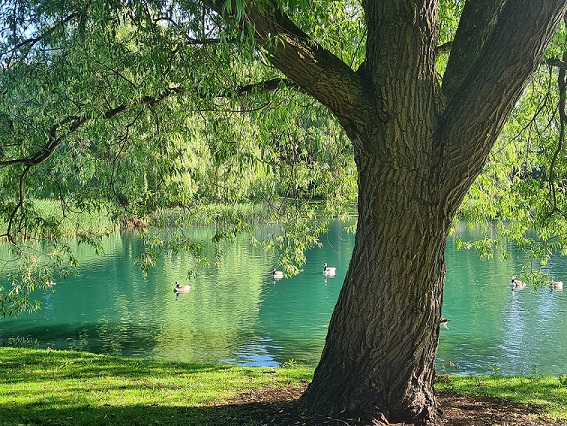 A walk along the lakeside is all it takes to relax and let go. Even when I got so stressed out with my deadlines, I made sure that I got at least 30 mins a day outdoors. Being an early bird, I get to enjoy the beautiful, quite and serene lakeside in the mornings. The chirping of the birds, burbling waters, rustling of leaves, the geese- My God the sound of nature is all it takes to let go of any stress you have. Starting my day with the soothing sounds of nature along with meditation was a real stress buster for me. It helped me start my work with a free and calm mind. This certainly improved my productivity for the rest of the day. But hey, if you are not a morning person, that's totally fine. The sunsets here are equally beautiful too.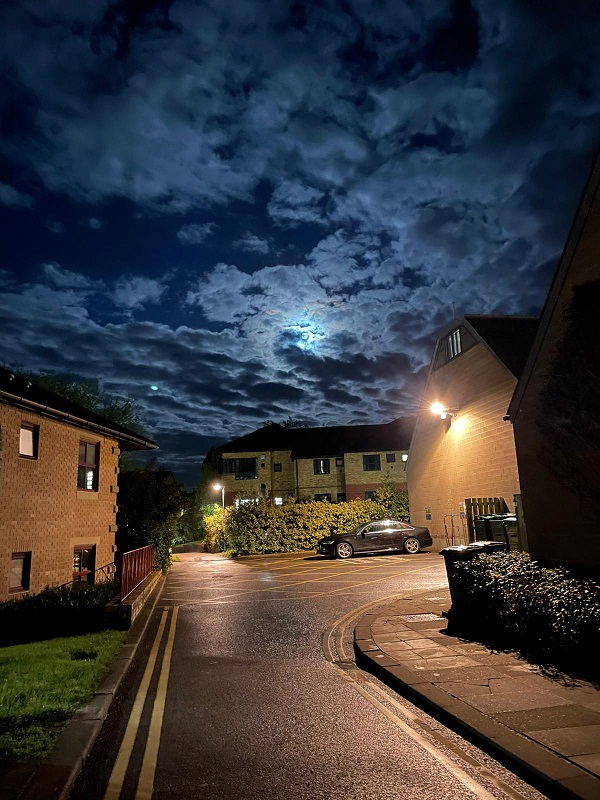 And the lakeside is not the only place to go for a walk. The mount, river wey, Guildford castle grounds, you have numerous options to go for a stroll around here. As part of Surrey love, Student's union also organised wellbeing walks every Thursday. Yoga society conducted a free yoga session on PATS field. Then we had dog walks conducted by petsoc. If you are a dog lover, you can always take a cute doggy for a walk.
We also had lots of virtual support too. Zoom mindfulness session, Extenuating Circumstances drop in, revision session and other support groups. I have lot more pictures to include, but I'm pretty sure if I add anymore, its gonna look like a travel blog or something. But you can always take a look at our Instagram pages to know what's going on around the campus. Maybe I will upload the rest of the them in my upcoming blogs. Keep an eye out for them.
If you have any queries regarding life at Surrey, please do reach us on india@surrey.ac.uk.