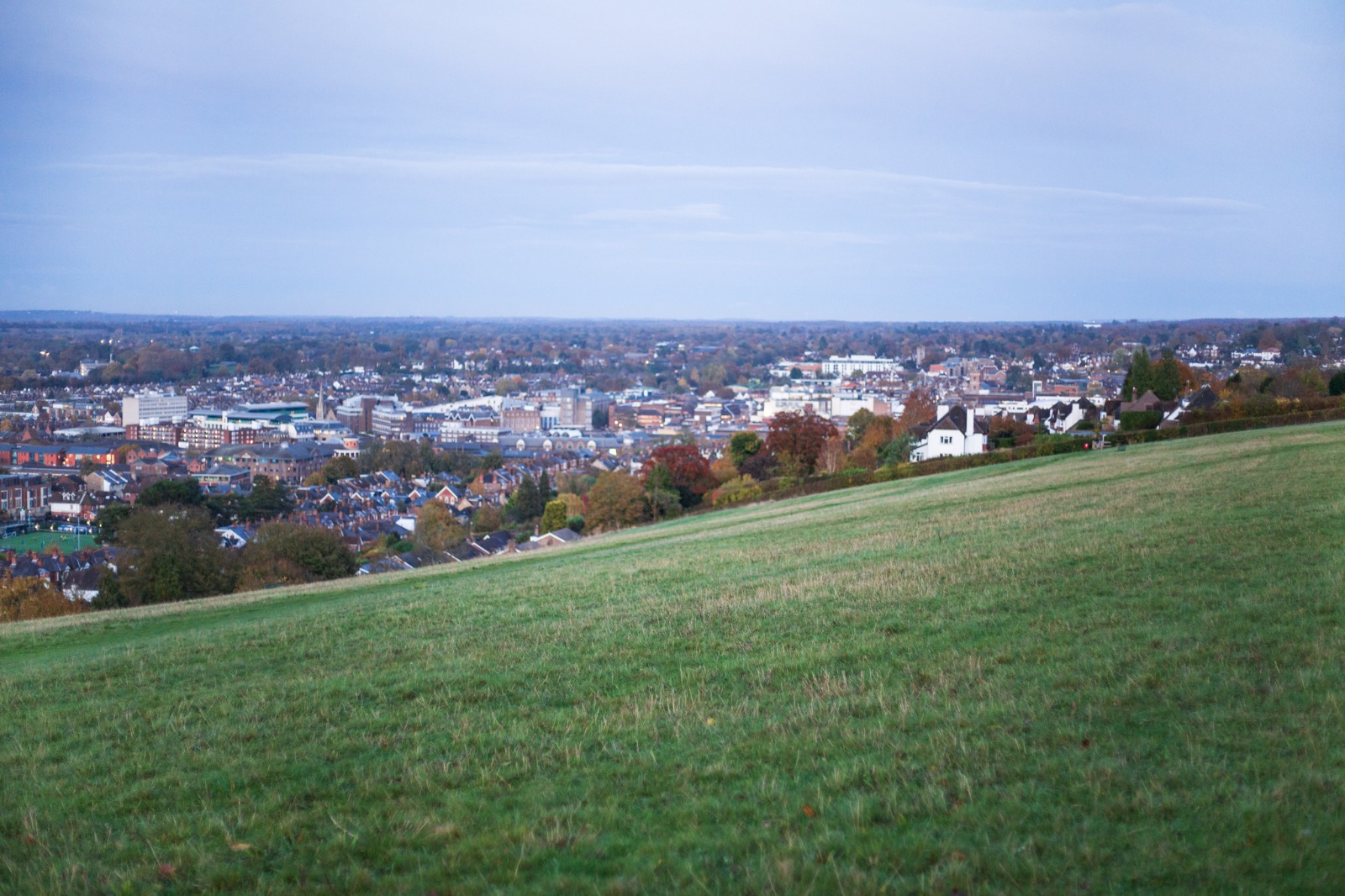 Guildford is quite a small town but there is plenty of stuff to do, either on campus or in town. Clubs and societies are a great way of meeting new people and socialising. I mentioned last week about hiking and doing outdoor sports in Surrey. In this post, I am going to talk more about social and leisure opportunities within, around or not far from campus. I will cover what I like to do in my free time and the University has to offer.
My PhD student routine might sound a bit boring for some of you. I usually wake up around 9, have my breakfast, go to the gym, do some groceries, cook lunch, go to university and stay there for most of the afternoon and evening before going home. In this packed routine, however, there is a lot of space to attend social events or doing leisure stuff on campus and/or going out to the town centre or even to London during the weekend.
First, the gym I go to is in Surrey Sports Park, an extraordinary sports facility part of the university. It is 15 minutes walking from my house or from Stag Hill, the main university campus. I usually go there to work out on my own but they offer plenty of sport and team activities like swimming, squash, yoga, basketball, badminton and a range of gym classes. I am tempted to try climbing soon because they have this massive climbing wall and it looks really fun! Staff is friendly and helpful — special thanks to Samara, who pushes me SO HARD on synergy class but I really enjoy it!
Besides going to the gym, sometimes I take part in events organised by the Students' Union. The Union hosts clubs and societies, which were a new thing for me as they don't exist at universities back home. There are societies on a huge variety of things, from Archery and Baking to Pets and Photography and it is a great opportunity to try new things — for those who are brave enough (not me). There are also societies on specific nationalities or regions of the world and Latin Americans might want to join Salsa, Hispanic or Ballroom and Latin Dance societies (if they are brave enough — not me, again).
I joined the LGBT+, the Labour Party and the Post-Graduate societies and I met some great people in these. Two days ago, for example, the LGBT+ society organised an event together with the Band Society to celebrate Freddie Mercury's legacy. Students' bands performed on stage and funds raised were donated to HIV charity organisations in support of the AIDS World Day. I also go to events of the FilmSociety, which is my favourite right now. They screen films for free on Tuesdays and Sundays in one of the largest lecture theatres of campus. A few weeks ago they had some film screenings by Hitchock that were amazing (and that you cannot find on Netflix)!
In Guildford, there is plenty of pub and restaurant options too. I love Positano that has amazing Italian food (although a bit pricy) and Meat the Greek that has a variety of Greek inexpensive food. Pubs sometimes have live acts, I went to The Star Inn twice and The Boileroom once and they are really good. On campus there is also a couple of pubs that I usually go with some of my PhD mates to get some drinks and unburden about life or work.
If you are adventurous and want to get the train to London to spend the day, I really recommend to. Super off-peak return train tickets on Saturday or Sunday with the student National Railcard can cost as little as 11 pounds and you will have the world in your hands. As you probably know, London is the most populous city of the European Union and it offers so many things that I will have another blog post just to cover it. In short: there is no way that you can get bored in there but be prepared to spend some extra pennies.
Finally, as I already mentioned in my previous posts, Surrey countryside is amazing for outdoor sport and activities such as horse riding, cycling and day-trip or longer hiking. I love climbing The Mount, which offers a spectacular view of Guildford and the university campus and is 30 minutes walking from the town centre. Longer hiking activities will have to wait for Spring, it is already cold enough for me. Yesterday there was some slippery black ice on the roads… In the Southern Hemisphere is Summer and my friends in Rio are sunbathing and going to the beach while I am getting paler and paler. Well, inconveniences of Great Britain…
Thanks for reading!