Going to university is not only about the grades is also about making long-life friends and memories that you can cherish forever. The Student Union offers a range of activities, for all sorts of likings, throughout the year in their different venues which include Rubix, The Basement, Harris Bar and the Marquee.
Rubix
Rubix is the university's main night club and it's where freshers' week parties will take place. The club usually operates on Wednesdays nights for Citrus (10.30pm-2am) and on Friday nights for Flirt! (11pm – 3am). However sometimes there are special events made by societies which take place during the week such as Mediterranean Night, Asian Night, Laser Quest and much more! Flirt usually hosts themed events such as traffic light party, the full moon rave, paint parties and a student favorite Fetish night. When the night is set to be packed the Basement (which is attached to rubix) also opens its door to increase the capacity for the night. Ever since it opened its doors Rubix has welcomed some special guests such as Stormzy, Ardee, Charli XCX and more!
The venue has 4 floors and 4 bars (3 inside and 1 outside in the smokers' area) that offers a wide variety of alcoholic and nonalcoholic drinks. For all of you worried about safety, there are security guards everywhere and a well-being team that will help you get home if you or your friends have had too much to drink. There is also free water for everyone next to the bars! For those cold nights you can leave your coat in the coat room for just one pound! Some nights there are discounts on the drinks so make sure you ask.
The best part about Rubix is that it's not only a nightclub, every Thursday it hosts its own Market in which you can find a wide variety of fresh fruits and vegetables, pastries and bread (from Brown Bread) and to top it off you can also find Vintage Clothing!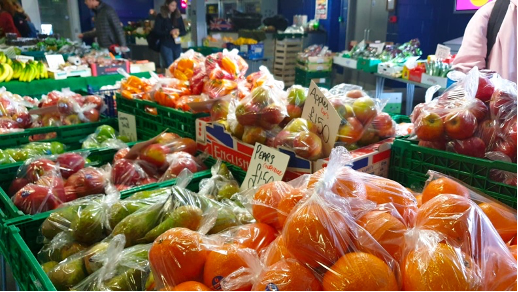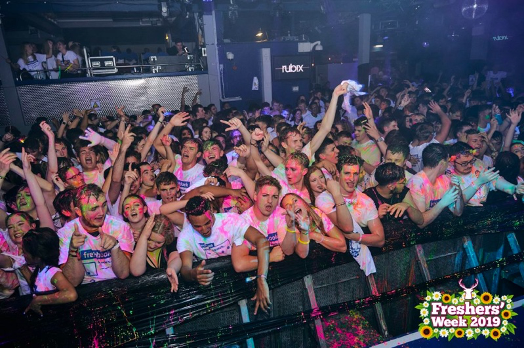 Harris Bar
Harris Bar is one of the bars inside of rubix. It is open every Wednesday and Friday from 6pm to 11 pm for pre-drinks and for societies socials. On Tuesdays from 8pm to 10pm, it hosts the famous Haris Challenge, a pub quiz in which you can go with your friends to grab a drink, test your general knowledge and play mini games to test your skills for just 1 pound. The winner has a cash prize and there are also some other prizes which are given out during the night.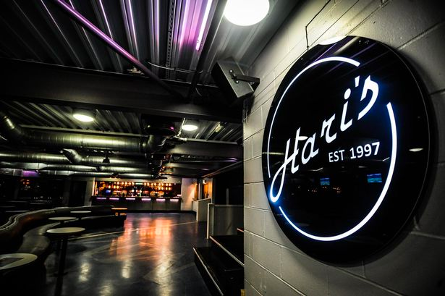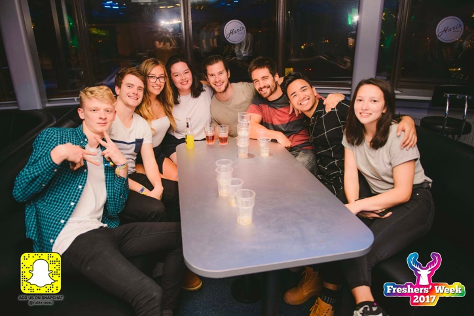 The Basement
The Basement is a smaller club with a capacity of 250. Usually, societies book it when Rubix is too big for their parties. Me and my friends call Basement "Batman" because even though it usually works as a club during the night, during the day it operates as Youngs Kitchen, an Asian restaurant where you can find really good food for a really good price.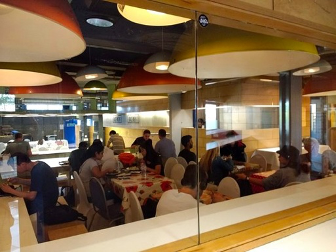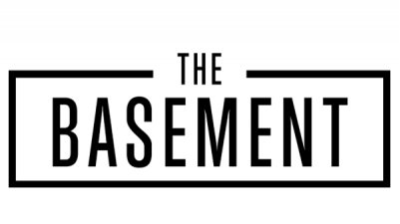 The Marquee
The Marquee was created during the Covid-19 pandemic. It's an open beer garden and it was where all the events took place in replacement when covid restrictions didn't allow clubs to be open. Nowadays we still have some events there including the freshers fair and movie nights, sports screenings and bingo lingo. You can order food or drinks and just have a great time with your friends.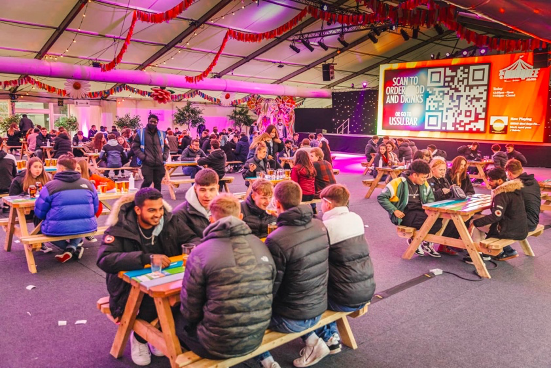 I hope you enjoyed reading about the different activities the Student's Union have to offer. If you want to find more information about the different activities we have don't forget to follow them on thei different social media platforms!
Instagram: SurreyUnion