We've been busy over the summer making improvements to both the building and our systems, many in direct response to your feedback. Here's a round-up of what we've been doing with links to more information for those areas you'd like to know a bit more about. You'll also find a picture gallery of summer improvements on our Facebook page.
We've introduced a brand new search platform, SurreySearch, so you can find a wider range of materials, both print and online, for your subject area. You can read more about how it can improve your access to information and also how to access help materials if needed here.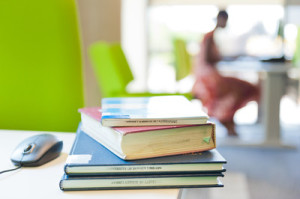 We've reviewed our loan and fine policies, and you'll be pleased to hear you should incur far fewer Library fines from now on. We'll be automatically renewing the books you have on loan on your behalf as long as they haven't been requested by somebody else. And you'll no longer need a separate Library PIN. You can read more about new loan and fine policies here.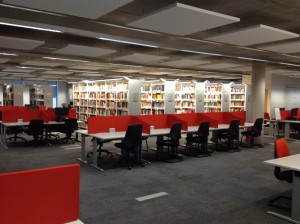 There's new computers across Level 1, with more user friendly, wider monitors.
If you've ever forgotten your campus card, but still want to get into the Library, you'll love our new cardless visit kiosk, funded by our generous Alumni. No more need to queue for a slip!
Listening to you has also prompted some improvements to our main Level 1 entrance and exit barriers and you should find you can get into and out of the library without the dreaded queues. An exit button means there's no longer any need to swipe out (but don't forget to take you card with you if you want to get back in!) and we can better respond to queues by being able to change the direction of one of the gates. Our generous Alumni are to be thanked once again for this improvement.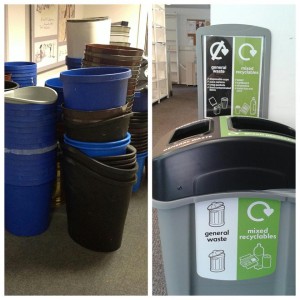 On the Green front, we have replaced all 230 (!) individual bins in the Library with larger recycling and waste units. You may have to walk a little but further to the nearest bin but I hope you'll appreciate the environmental benefits.
In response to requests from postgraduates, the designated PG room on Level 5 has been made swipe access only.
We always value your feedback, and would love to hear your thoughts about these changes. To get in touch, please email us: library-feedback@surrey.ac.uk