As we move into one of our busiest times of the year, we appreciate that lots of you are spending longer hours in the Library and may need to take a break from time to time.
We strongly encourage you to study healthily and take regular breaks, but at the same time, with desk space at a premium it's useful to let your fellow students know when you'll be back (we get quite a lot of complaints from students about 'reserved' desks at this time of year).
If you need to leave your desk for more than a few minutes, pick up one of our 'Take a break' sheets (located just before you come into the Library on Level 1) and leave one on your desk so it's clear to others when you'll be back: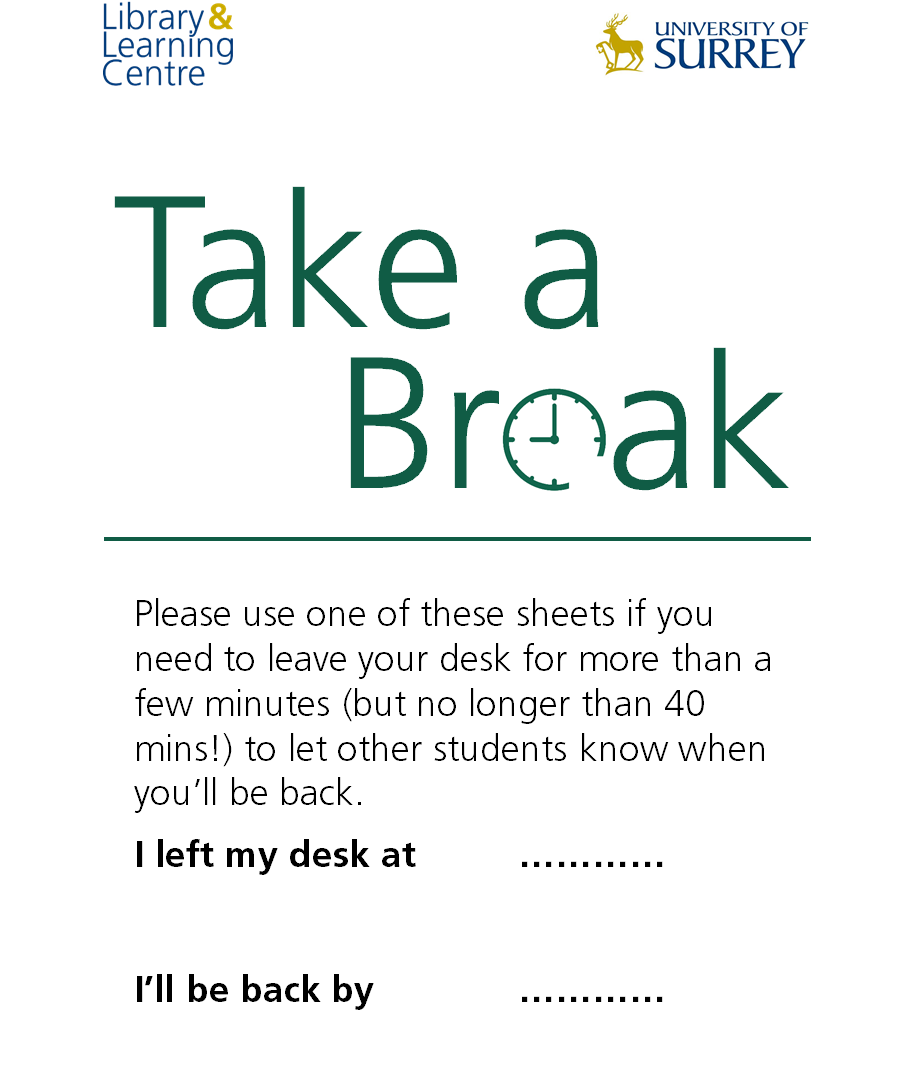 Just to note – whilst we're happy for you to take short, regular breaks, please never leave a desk for longer than 40 minutes, otherwise it's incredibly frustrating for other students and you risk having your belongings removed.