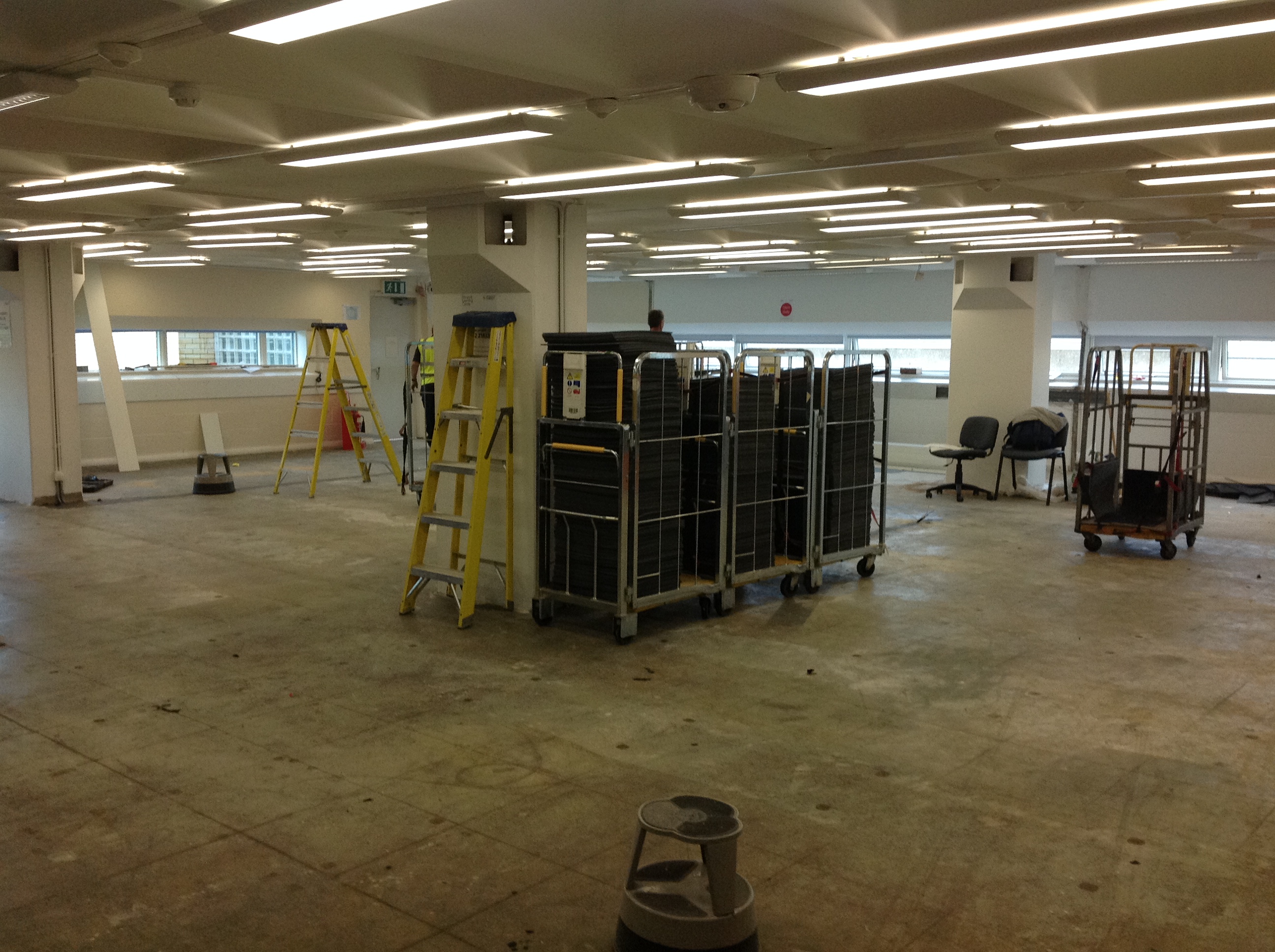 As building work continues on Level 2, arrangements for access into this area are as follows:
You can still browse collections with a classmark between 700-999. Due to the respacing and reshelving that's going on in this area, some items have been temporarily moved onto tables so if you're having trouble finding something please just speak to a member of staff who will be more than happy to help.
Similarly, if you need a book with a classmark between 340-349, please speak to a member of staff, as this area is currently closed for access whilst the installation of furniture and power gets underway.
There is currently no study space available in the original part of the building on Level 2. If you are looking for an alternative place to work, we suggest you take full advantage of our individual and silent study spaces on Levels 1 or 5.
We will continue to keep you updated as the building work progresses, so watch this space!