RefWorks, a reference management tool which the library provides access to, has been updated to include a new user-friendly interface and some fantastic new features.
It is now possible to save PDF files of articles in your RefWorks account. You can annotate and highlight the documents too: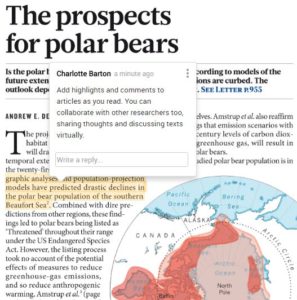 You can now share references and folders with other RefWorks users. Great for collaboration and group working.
To sign up for the new RefWorks follow this video tutorial:
To migrate your references from your legacy RefWorks account follow this tutorial:
Access the new RefWorks here. Legacy RefWorks continues to be available for users at present.
Bring your reference management queries to the SPLASH drop-in which takes place Monday-Friday 1200 – 1400 in SPLASH, on level 3 of the library. Alternatively email splash@surrey.ac.uk.