To address student concerns about lack of study space in the Library, the University has provided £0.5m  for new furniture and shelving over the summer. After a huge amount of work we're really pleased to announce that we've been able to provide an additional 90 spaces in the Library through refurbishment work that's replaced and upgraded almost 250 study spaces.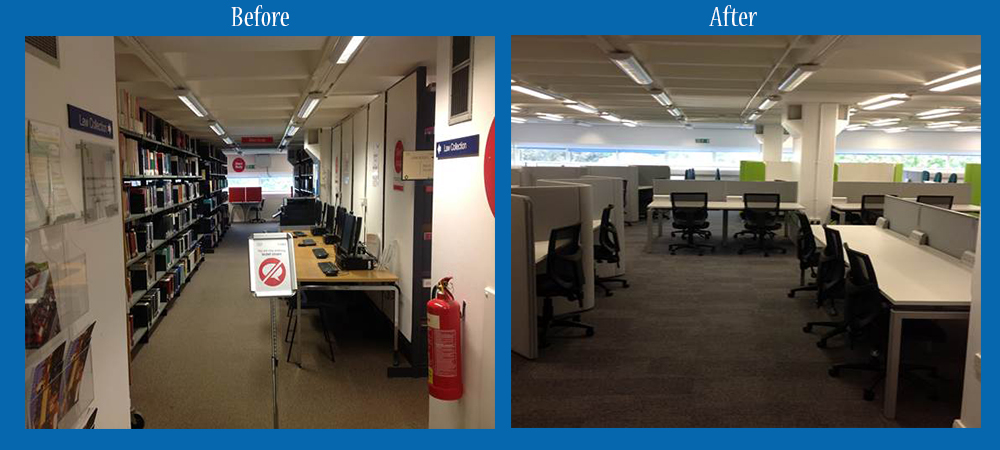 Level 2 has been transformed into a light, bright and modern space with new wider and accessible shelving and brand new silent and individual study spaces. There's a variety of furniture, some of which aims to replace the old study carrels, which, although not very space efficient, we know were very popular with students.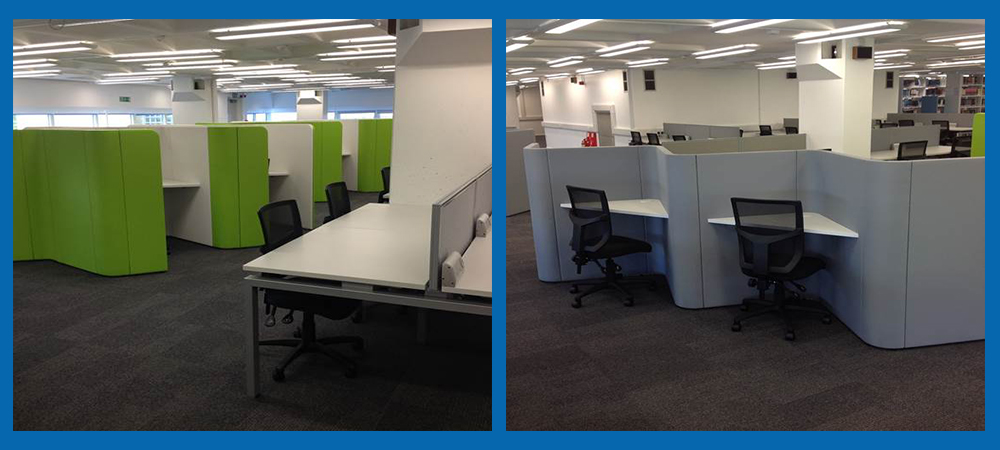 On Level 1 we've transformed a lot of the more social seating into individual study spaces: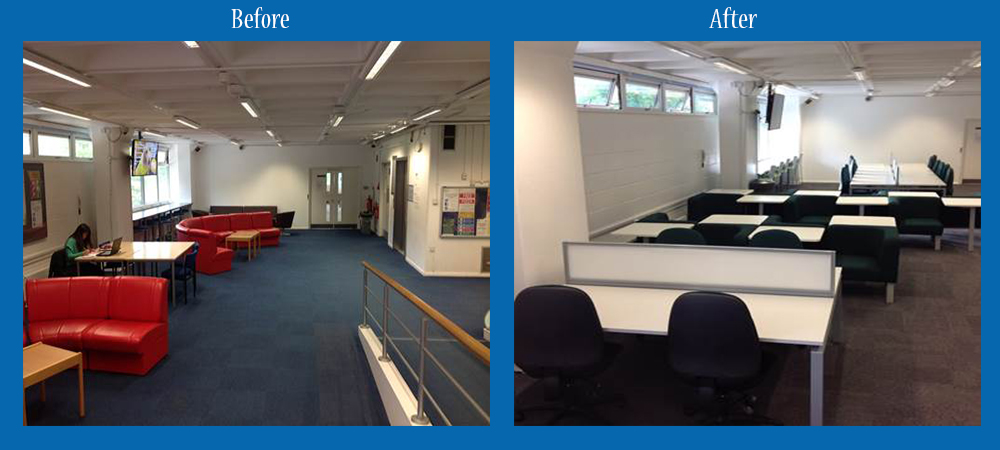 We still have a wide variety of group study and social seating on Levels 1, 3 and 4 of the Library but we've altered the balance in favour of more silent and individual study spaces in line with student feedback.
To see more of the changes, take a look at our 'Before & After' picture galleries for Levels 1 and 2 on Facebook.
We hope you enjoy the new spaces and we'd love to hear what you think of them. If you have any comments (anything you love or loathe!) please let us know at library-feedback@surrey.ac.uk.