In response to your feedback about finding desks dirty we've put out some desks wipes so that you can clean down any desk left grubby by the previous person. Although our cleaners are in every morning, it's rarely possible for them to get at desks between users once we get very busy.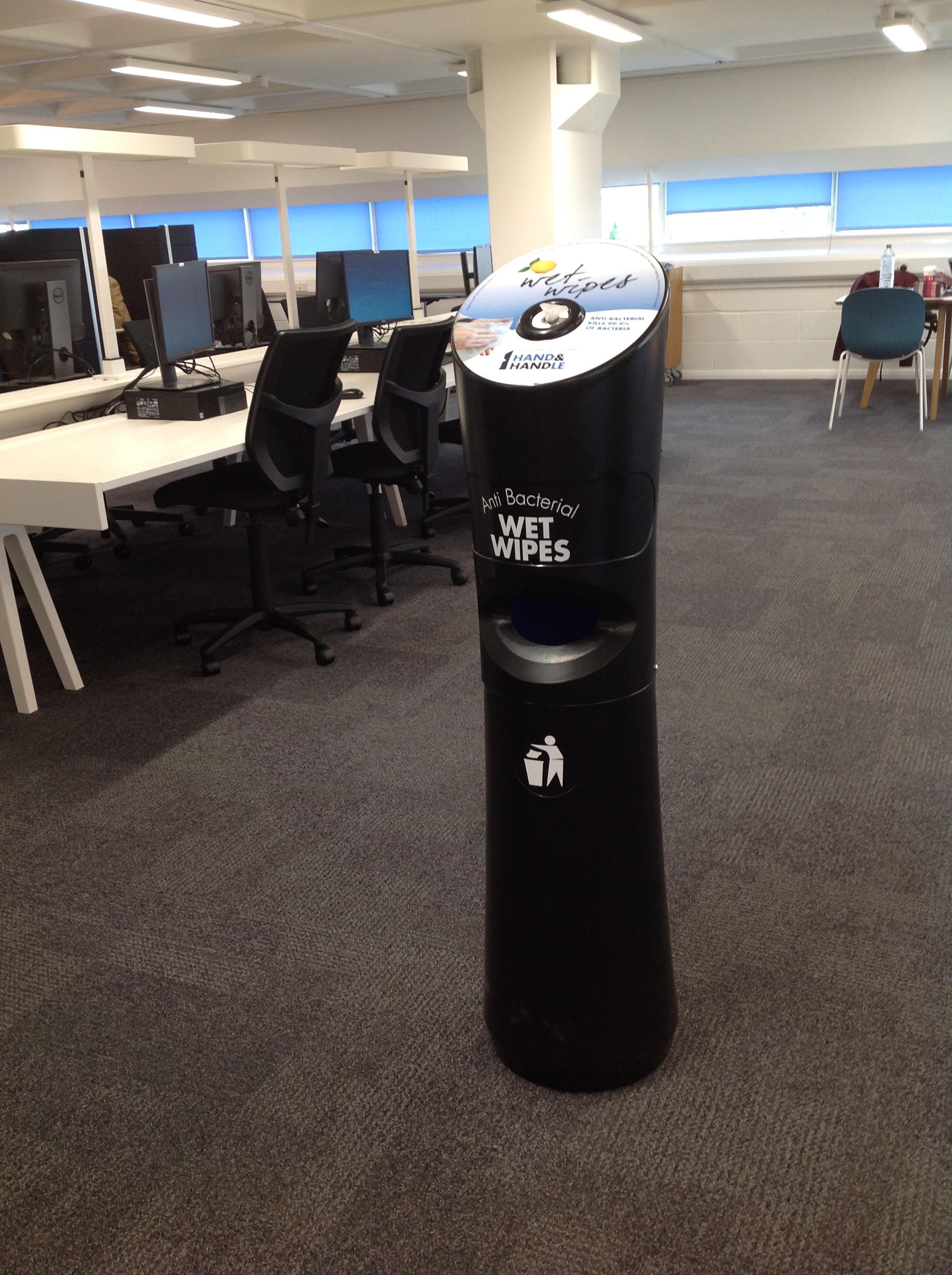 You'll spot them on all Levels (they're difficult to miss!). We're aiming to get them refilled overnight but if you do find one without any wipes just let staff at the Support Hub on Level 1 know.
If you have any other suggestions about what we can do to improve your experience in the Library just let us know by emailing library-feedback@surrey.ac.uk.