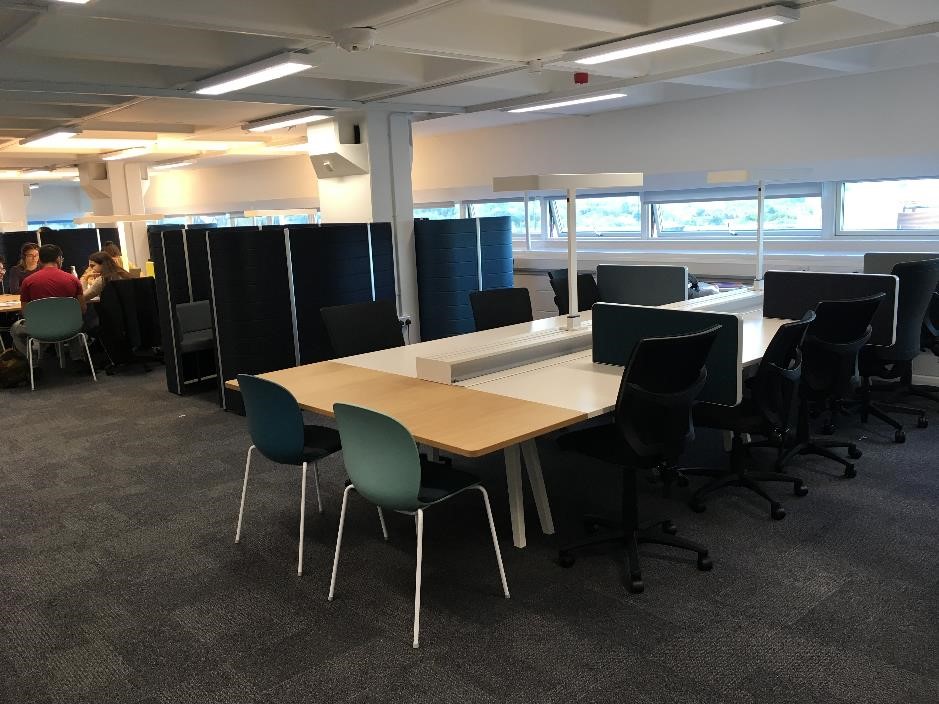 We're gearing up for another very busy summer of building work to provide the following new facilities:
160 additional study spaces
Finishing refurbishment of Levels 4 and 5 (the older parts will be updated with new furniture to match that installed last summer)
Complete refurbishment of Level 3 which will become new individual space with all new furniture
Refurbishment of all the older parts of Level 1 to provide new collaborative study space, new consultation rooms and a new student training room
A new consultation space on Level 1 for the SPLASH learning development team
Work will begin once exams finish and due to the extent of the work being undertaken we don't expect the floors to be fully furnished and ready to go until mid October. This does mean that things won't be quite fully up and running when you return after the summer break but we hope it will be worth it!
If you're about and needing the Library over the summer it will be business as usual but with some areas out of action. We'll have reduced but adequate study spaces and some collections (from levels 4 and 5) will be in temporary locations. We're working with departments to make sure that requirements for resits and for disrupted collections (eg Health Sciences) are taken care of and we'll be in touch with more detail about these nearer the time.
You can keep up to date with what's happening in the Library over the summer by keeping in touch on social media:
If you have any questions or concerns please email us library-enquiries@surrey.ac.uk.