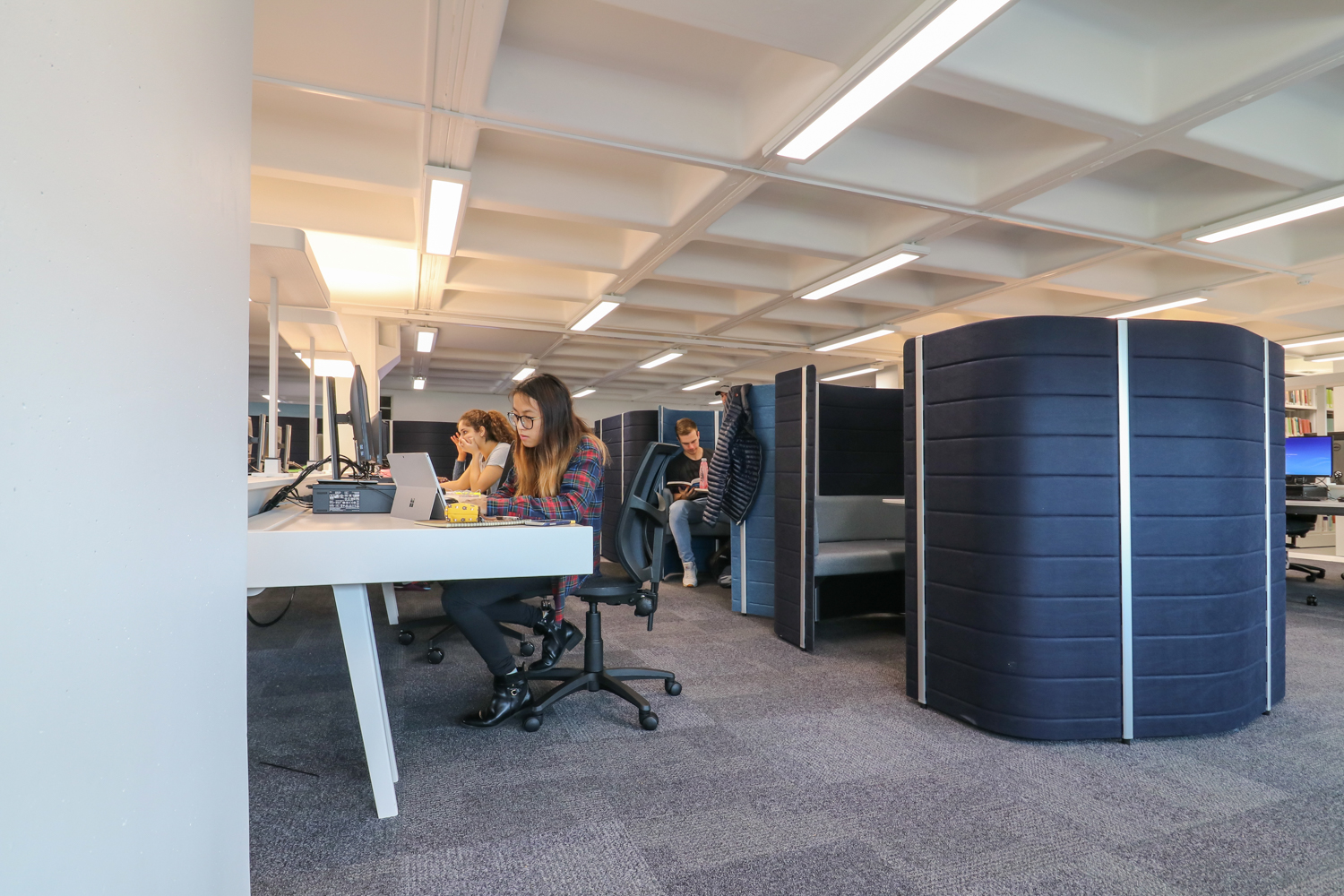 We're delighted that having received the green light from the University's Executive Board to complete a programme of investment that will have seen c.£5.5 million spent over the past three years, preparations can now be made to begin the transformation of the last of the Library's un-refurbished spaces.
There's exciting plans for all Levels of the Library and we'll be updating on the details in due course, but first there's some inevitable disruption we need to flag up.
On the collections front, there'll be interim summer arrangements for the following books which will be going into new mobile shelving in the new academic year:
Nursing books (classmarks 611-619) will soon be moving temporarily over to the Teaching Block. Once there you'll be able to access them for browsing and borrowing 10am-4pm with a fetch and collect service available outside of these times. We'll update as soon as this temporary arrangement is up and running.
Law books (classmarks 340-349) will soon be moving temporarily to our Library store where they'll be available on a fetch and collect basis – we'll update as soon as books have been moved.
There'll be disruption to study space affected by building work on Levels 1, 3, 4 and 5 but you should still be able to find a study space and computer in unaffected parts of the Library. If you need any help finding a suitable place to study, staff at the Support Hub on Level 1 will be happy to help.
If you're making a special trip to the Library for books or you have any queries or concerns please contact us:
01483 683794
library-enquiries@surrey.ac.uk