As you've probably noticed, we've got a huge building refurbishment project taking place in the Library at the moment across all 5 floors.
The purpose of this work is to create an additional 165 study spaces (bringing our total up to 1700), as well as updating existing spaces and providing new facilities to make the Library an even better place to study. As the project is so extensive, however, it's had to run into teaching time in October. It's not ideal, we know, but in consultation with the Students' Union it was agreed that disruption in the first few weeks of semester will be worth it in the long run when we have additional spaces to offer at peak times – i.e. during exams – when we know the Library is a really popular place to study!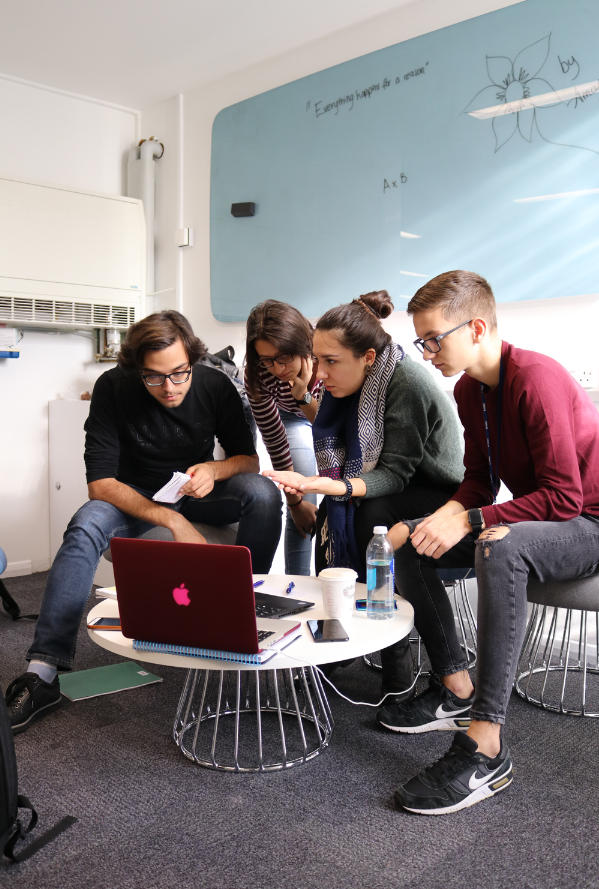 So – what do you need to know right now?
Different spaces will be released in phases throughout October, beginning w/c Monday 8 October, so watch this space as we begin to unveil your new-look Library!
Laptops will be available end of October, and we'll have 144 in total for loan. Need to use a computer in the meantime? Check PC availability across campus here: http://openaccesspcs.surrey.ac.uk/
Student-facing services: Academic Skills and Development (SPLASH) and Additional Learning Support (ALS) will now be located on Level 1
All collections are still available on Levels 2, 4 and 5, and there are plenty of study spaces for you to use throughout the Library too
Need help? Just speak to a member of staff or a student ambassador – look out for our bright green lanyards
If you want to know more about what's been going on , don't forget you can come and see us at the Welcome Fair on Level 1. We're there Monday to Friday, 11am-2pm, 1-12 October, and will be happy to talk you through our plans.