The Library is here to support you throughout your entire learning journey here at Surrey, which is why we're looking for undergraduates and postgraduates to take part in an exciting year-long research project to help us see things 'through your eyes,' and better understand your experiences.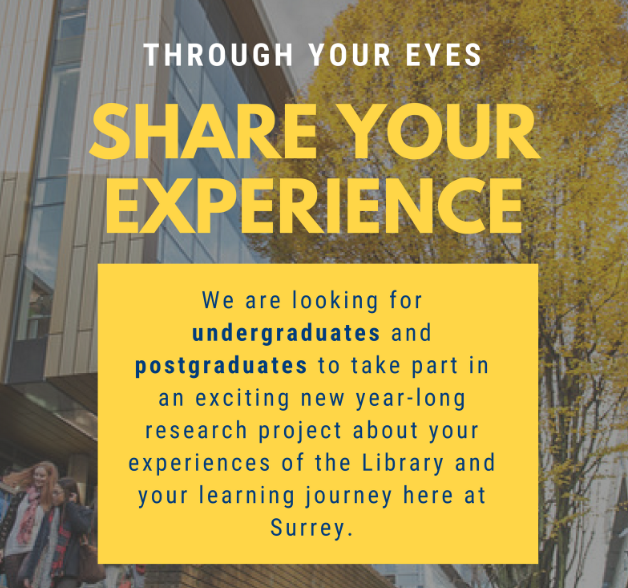 The project will run until summer 2019, and you will be given £100 for your time, to be paid in stages throughout the project.
If you're selected to take part, you'll be asked to record your thoughts, observations, experiences and reflections on your experiences of the Library and your learning journey in whatever way you choose – whether that's in print form or digitally via blogs, vlogs, photos, video diary – the list is endless! Most importantly – we want you to get creative!
There will be opportunities to share and discuss your reflections at the beginning of semester 2 as well and the end of the academic year (please note: no personal information will be shared outside the project team, unless you have given us your permission to do so).
Interested?
Please submit a short biography to library-enquiries@surrey.ac.uk by Thursday 4 October with the following information:
Who you are
What you're studying
Some ideas about how you might capture your reflections and record your experiences.
We look forward to hearing from you!