Wondering why our new training rooms on Level 1 of the Library have been named Bellairs and Shepard? They have in fact both been named after two prominent figures about whom we hold extensive collections in our Archives & Special Collections (located on the ground floor of the Library).
Here's a little bit more about why it seemed so fitting for us to name our brand new training rooms after them:
Shepard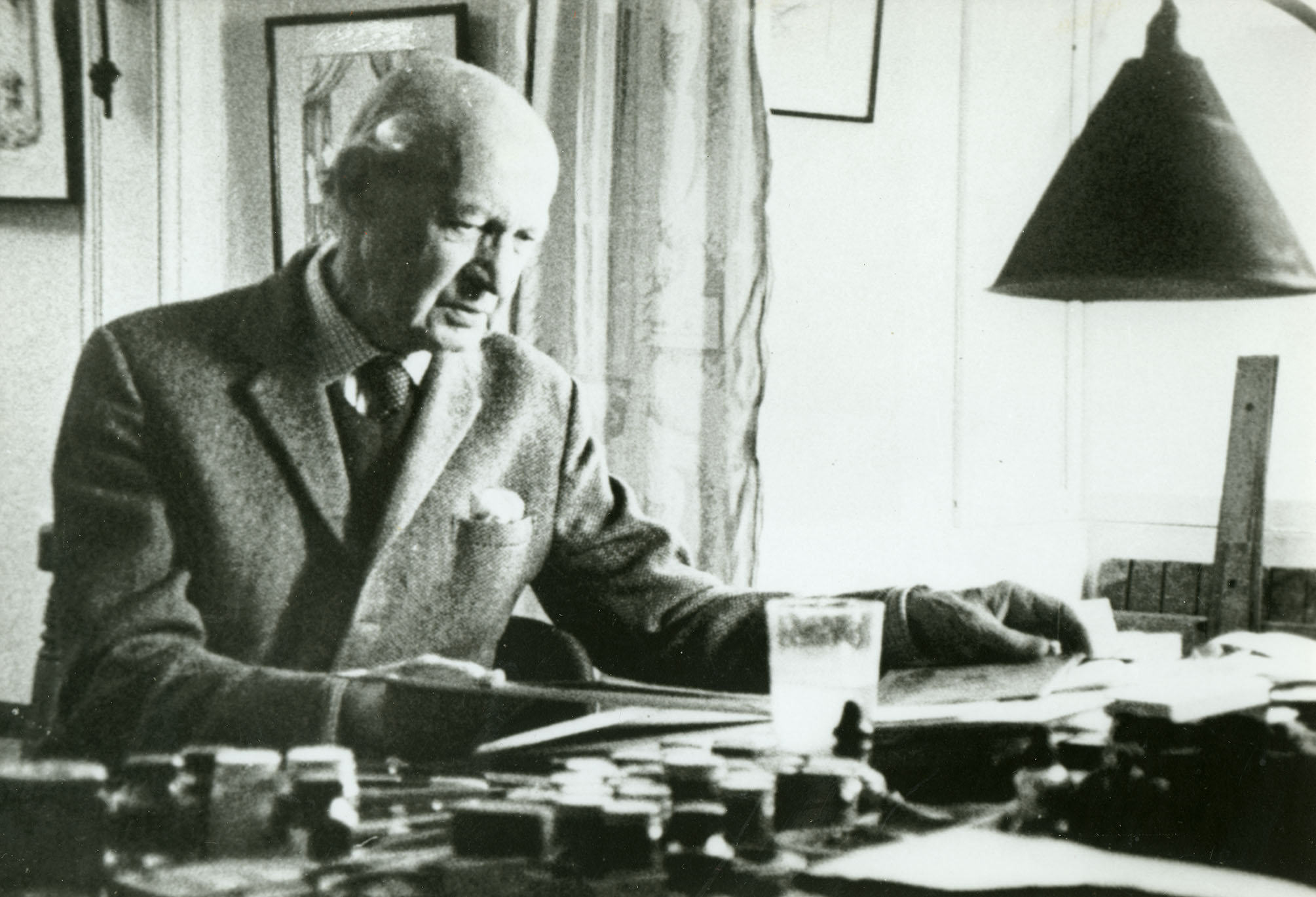 Photograph: Ernest Howard Shepard in his studio, c. 1955-1976 (Ref No. EHS/F/10/19) From the E.H. Shepard Archive, University of Surrey © The Shepard Trust
Ernest Howard Shepard (1879-1976) was an illustrator, best known for his drawings for A. A. Milne's Winnie-the-Pooh books and Kenneth Grahame's The Wind in the Willows. He was also a successful political cartoonist and had a long career working for the satirical magazine Punch. Shepard served as an Officer in the Royal Garrison Artillery during the First World War and was awarded the Military Cross for his service at the Battle of Passchendaele. During the Second World War he served as a member of the Surrey Home Guard.
Shepard lived in Surrey for over fifty years, and donated his personal archive to the University in 1974.  Held as part of the Library's Archives & Special Collections, the archive charts his life and career, and comprises correspondence; personal papers; ephemera; books he wrote or illustrated; sketchbooks, drawings and paintings; photographs; press cuttings; sales catalogues and magazines.
Bellairs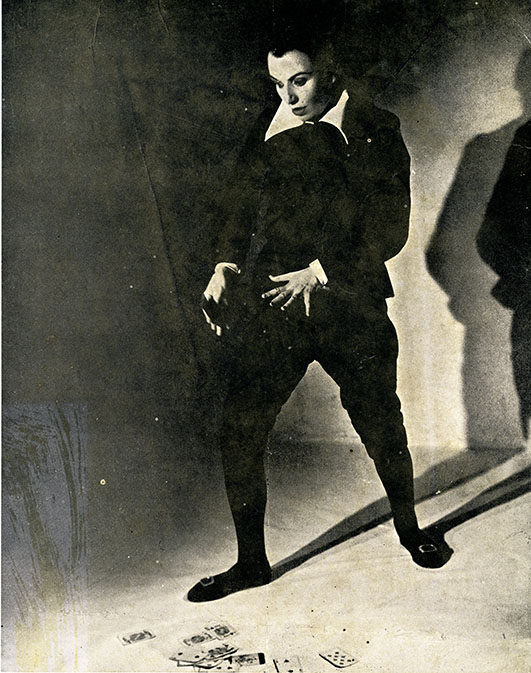 Photograph: Bice Bellairs in 'L'Enfant Prodigue', 1930s (Ref No. BB/F/17) From the Bice Bellairs Collection of Revived Greek Dance, University of Surrey (photographer unknown)
Beatrice 'Bice' Bellairs (1910-1991) was a young pupil of the dance practitioner Ruby Ginner (1886-1978), the creator of a movement style known as 'Revived Greek Dance'.  Along with Pauline Grant, a fellow dancer at the Ginner-Mawer School and Company, Bellairs founded the Grant Bellairs School of Dance and Drama in West London in 1935. The school relocated to Guildford in 1945 and became the Guildford School of Acting (GSA) in 1964, thus Bice Bellairs is a direct link to the beginnings of this highly respected training school.
Bellairs inherited Ginner's collection of scrapbooks, programmes, photographs, scores and manuscripts, including signed photographs and correspondence with the famous ballerina Anna Pavlova, and this is housed in the University's Archives & Special Collections.
Want to find out more about Shepard and Bellairs? Contact our Archives & Special Collections team, who will be more than happy to arrange a visit.
We hope you enjoy your new training rooms! Any feedback, do let us know: library-feedback@surrey.ac.uk