We have launched our Christmas Wishes feedback campaign for 2018.
This year we're asking what you'd like to see happen in the Library in 2019.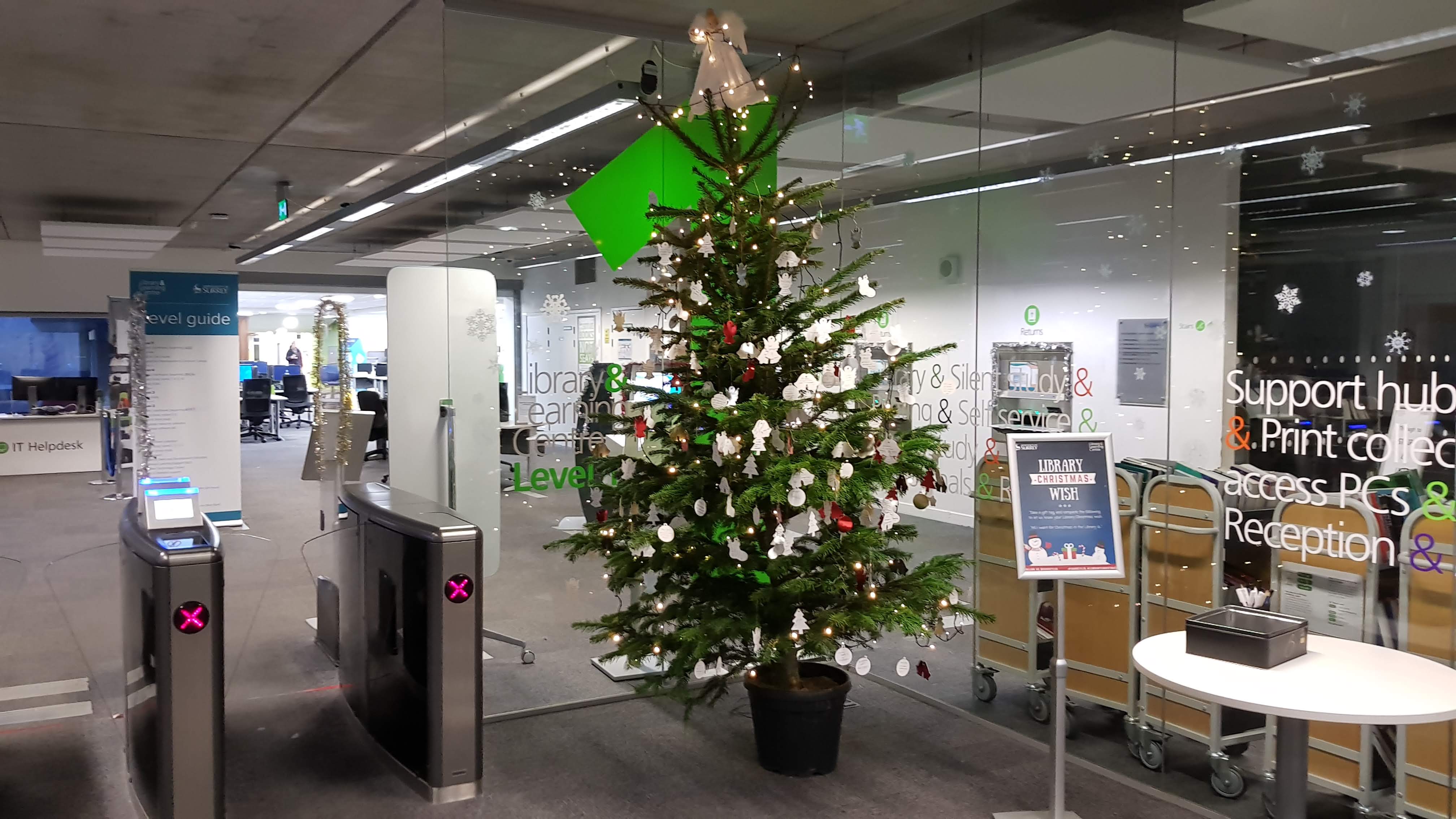 Your wishes really do make a difference! As a result of the feedback we received last Christmas we have continued to refurbish several areas of the Library, increased the number of study spaces and laptops, and we're beginning a programme of toilet refurbishments too!
Visit the Christmas tree on Level 1, pick up a gift tag and let us know 'All I want for Christmas in the Library is…'
Follow us on social media for updates throughout December!