Hi my name is Oluwapelumi Durojaiye and I have been working as an Edu-Intern with the Library on projects that explore decolonising the curriculum.  I wanted to write this blog post to let you know about a conference which I attended recently where I presented a paper.  The conference was called 'Decolonising the Academic Library' and was run by University of Leicester and De Montfort University #MercianDecol2020 and my paper was called 'Liberating the Library Through Student-Staff partnerships'.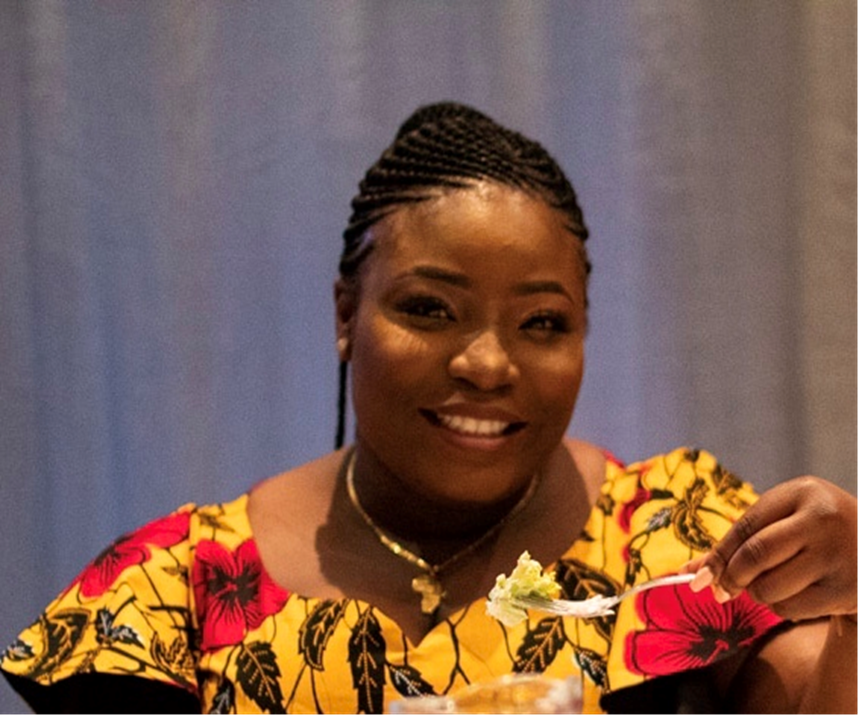 I have to say I loved the conference. It opened my mind to a new way of thinking. I especially liked the talk by Heena Karavadra "Decolonising the academic library: the Leicester University experience" and "Maintaining a decolonial approach to teaching collections in crisis mode by Vanessa Farrier from King's College London.
Listening to Heena from Leicester, her talk was about a reading campaign that the University of Leicester have run 'Read at Leicester'. This was an initiative to encourage sustained reading among their students. As part of the campaign a leisure reading collection was created. At the same time they ran a 'Represent' campaign which was started to help diversify the leisure reading collection. The students chose books of short essays about race and equality to promote.
I also really enjoyed the talk by Vanessa Farrier, I liked what she said about building library collections that fight against colonial structure of knowledge. She also spoke about using reading lists as a pedagogy rather than just using it as an acquisition tool to get books into the library which I think is a really good idea. She spoke about the importance of getting reading lists embedded at the beginning of programmes design by universities.
For my talk with Catherine Batson, we spoke about our student-staff partnership (SSP) this year and our personal reflections. I presented the projects I have been working on with the Library, like my Inclusive Publishers Index (which lists lots of alternative publishers who specialise in publishing black authors, on topics of gender diversity, authors from the LGBT community and on topics of feminism, ethnicity and disability) a Student Voice Video from Surrey students capturing their thoughts on diversity and my project of creating a reading list auditing tool. The template I used was inspired by the work already underway at LSE.
Overall, the conference was great, I was a bit nervous at first but that went off when the conference started. It was a great learning experience and gave me confidence.  I would love Surrey to embed some of the work Leicester have done with encouraging more pleasure reading for students and to develop further staff student partnership projects.