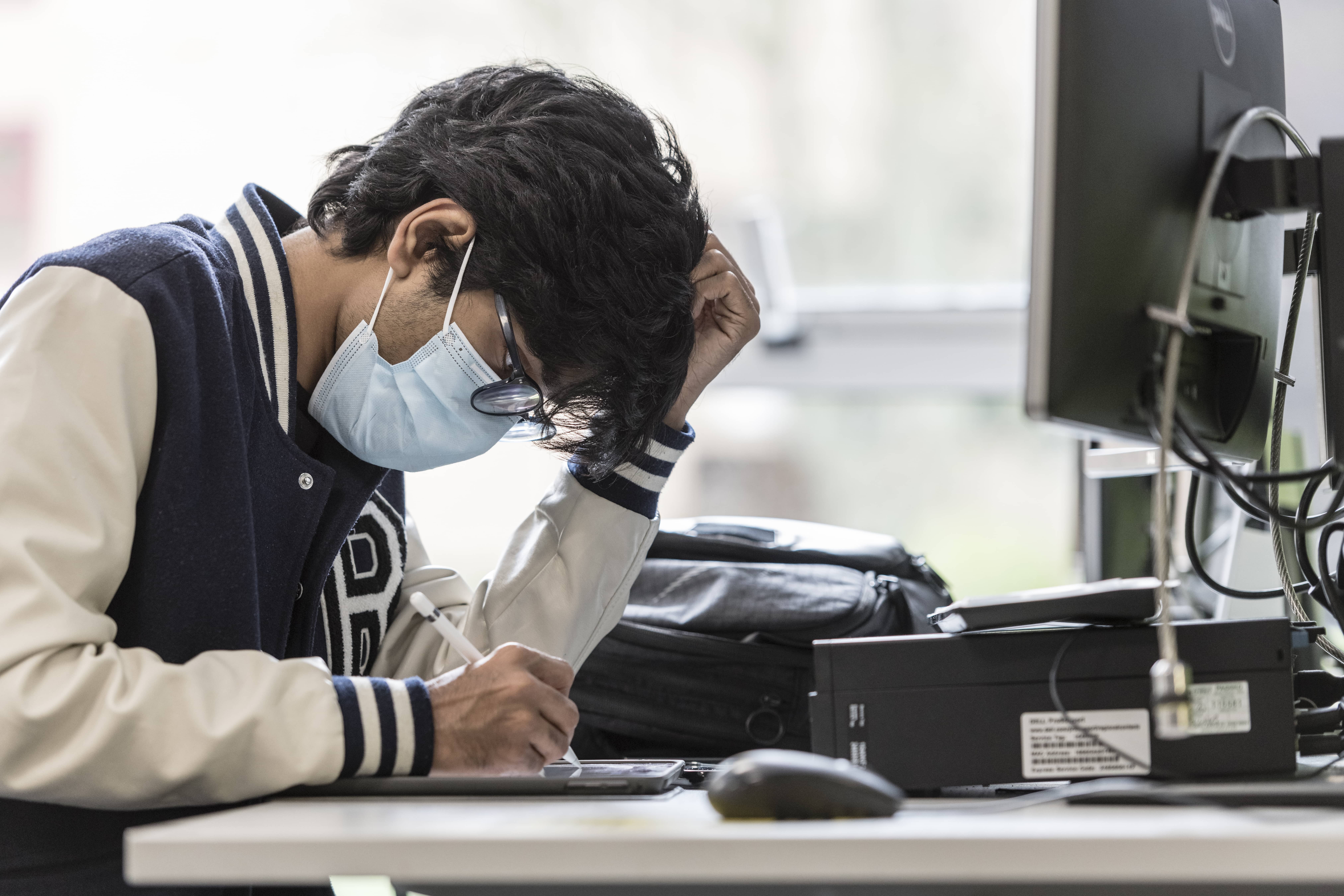 With exams fast approaching we know that many of you will be considering where to sit your online exams. This is what we have to offer in the Library:
We have a number of individual study rooms that can be booked in advance through our booking system on a first come first served basis for up to six hours per day.
If you wish to book a room for the period 17 May – 11 June and you can't see one available on the booking system please email us library@surrey.ac.uk and let us know your requirements and we'll do our best to allocate suitable space to you from some additional rooms that will be available during the exam weeks. Where the room has no fixed PC you'll be offered a laptop if you need one.
Don't forget that we also offer dedicated silent study spaces. You can book these in the usual way via our booking system or via the Juno StudyTime app up to two weeks in advance.
In response to your feedback, from Monday 3 May we're extending the maximum booking time per day for all open plan study spaces (not rooms) to twelve hours.
Final year students – don't forget that you have priority use of the Level 5 silent room.
Library+ will also be open over in AC03 every day from 8am – midnight from 17 May – 11 June (inclusive). There will be 110 additional quiet, individual study spaces available (no booking required).
Whilst we're confident that we can offer you a suitable environment in which to sit your exams, do bear in mind that the Library is a shared space and we can't guarantee absolute silence. We'll do our very best to support you at this crucial time and if you have any questions or concerns please get in touch in plenty of time via email or chat, and Library staff will be happy to help.