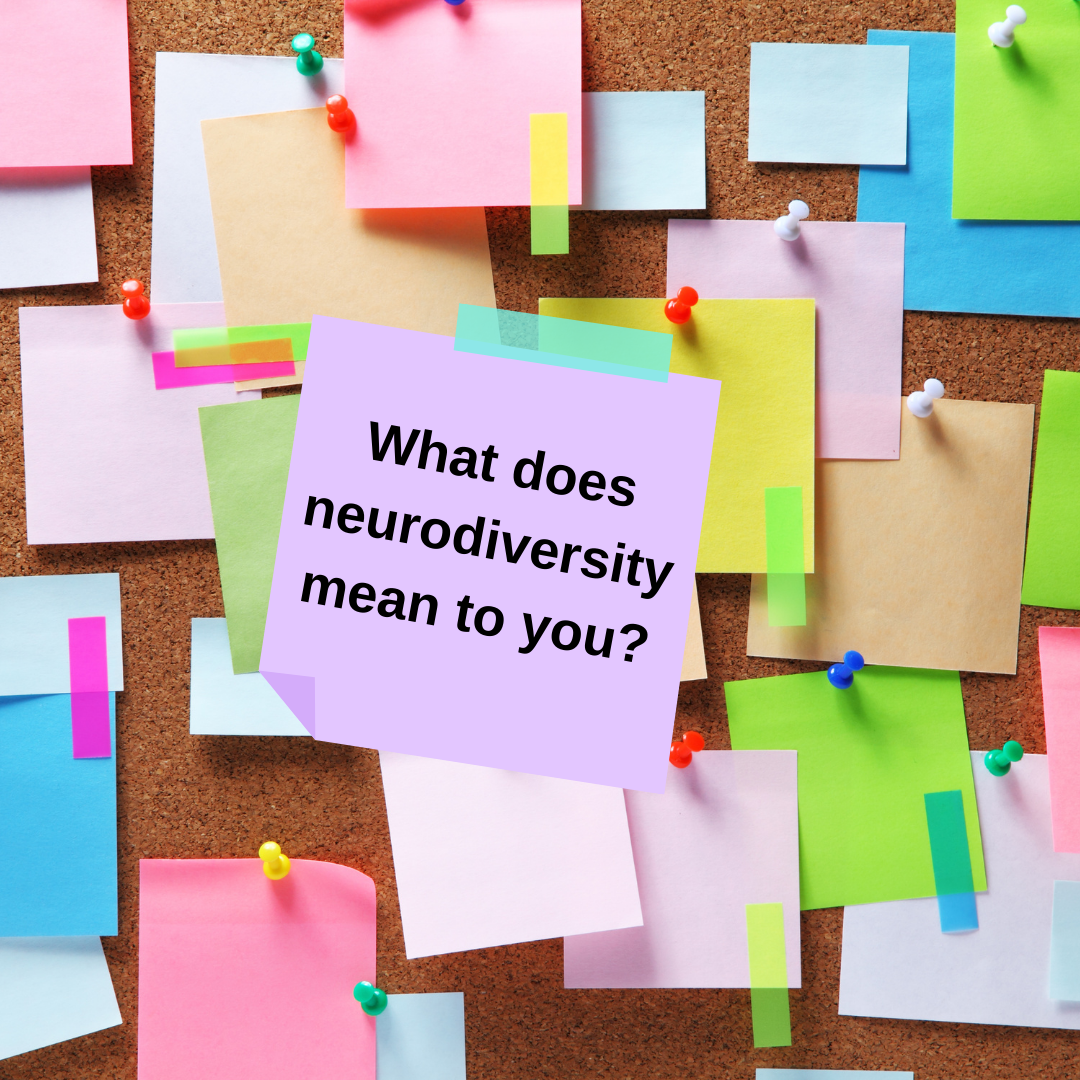 I asked neurodivergent people from around the university (both students and staff) what neurodiversity means to them. Here are some of their responses:
"To me, neurodiversity is about embracing different brains and working together to solve problems"
"In a word; creativity!"
"For me, "Neurodiversity" is a word that means a similar thing to "Biodiversity", inasmuch as it represents the whole spectrum of neuro-presentation, whether that's neurotypical or neuroatypical: it's the working together of a collective whole, rather than a specific categorisation of some socially constructed "other". When we choose to see humankind as a vast collection of situational strengths and challenges, we begin to see past the labels, and develop understanding and acceptance."
What do you think? What does neurodiversity mean to you. We want to hear from everyone, neurodivergent or not so feel free to anonymously share your response on our padlet.
By connecting our neurodivergent community and finding allies to champion embracing neurodiversity, we hope to celebrate our differences and improve support for neurodivergent people here at Surrey. It's only by listen to you and raising suggestions and issues that we can make real change. If you want to share your thoughts, you can fill out this form to anonymously share experiences of neurodiversity at Surrey. We also have blog contributor form for those hoping to share their thoughts and experiences on the neurodiversity at Surrey blog!