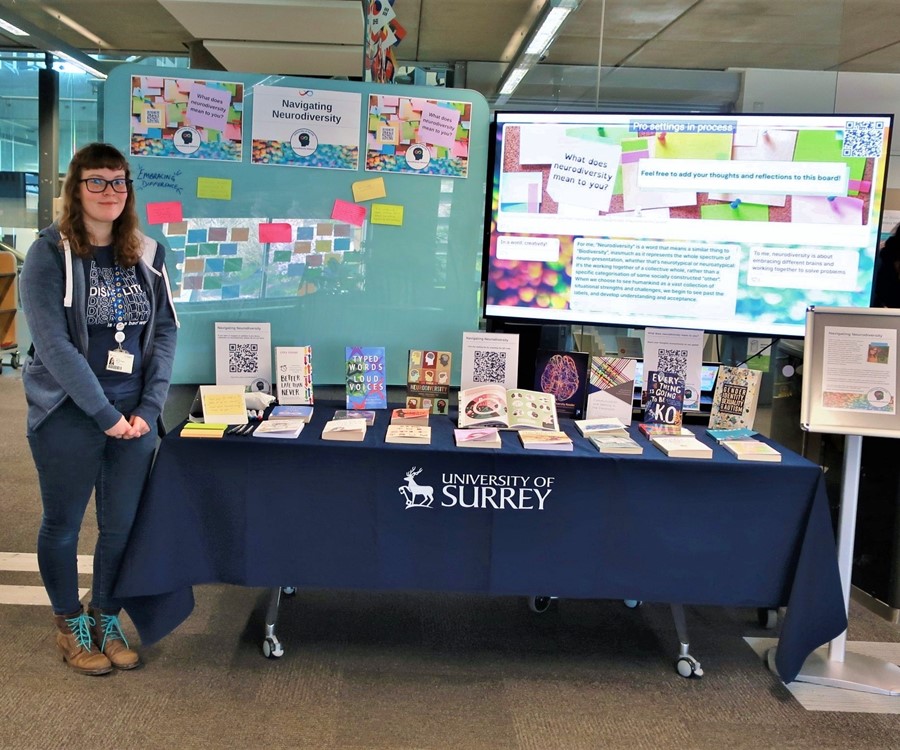 I feel so honoured to have been able to celebrate Neurodiversity Celebration Week by collaborating with the Library to create this display and reading list!
Throughout the week, I've explored a variety of topics around neurodiversity here on the Library blog— from neurodiversity and mental health to how neurodivergence intertwines with disability and hearing from our neurodivergent community. I hope these have sparked some conversations, helped open you up to the concept of neurodiversity, and maybe given you some new ideas to think about. By acknowledging and celebrating the variety of different brains in our species, we can build a more equitable world and solve problems together.
A special thank you to everyone who shared their reflections on what neurodiversity means to them on the whiteboard in the library and on our Padlet board. There were some beautiful reflections and thoughts: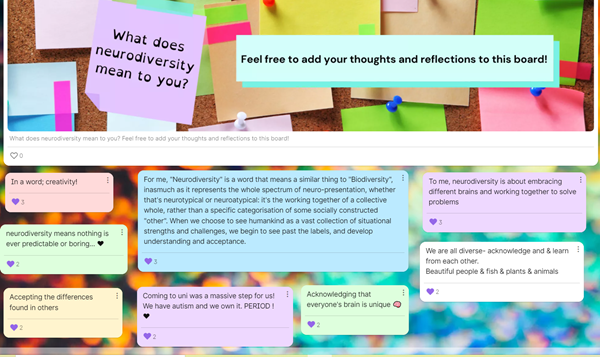 I'd also like to thank the Library team for all of their support with this project! If you have a topic that you're passionate about and would like to add resources to the Library's collection, I highly recommend becoming a student curator. It was a wonderful way to collaborate with a university service that I've only ever used for my studies before. It was nice to 'give back' a bit and it's amazing that the Library is expanding its collection through collaboration with students. I'm excited to see what other curation projects will happen in the future.
Next week, the books I've curated for the library collection will be available for anyone to check out so if you want to reserve one and explore different neurodivergent experiences, then check out my reading list.
If you'd like to learn more about neurodiversity or connect with neurodivergent people at Surrey, I encourage you to join one of our Neurodiversity Networks either as a member or as an ally. Let's build a community at Surrey that celebrates and embraces differences!