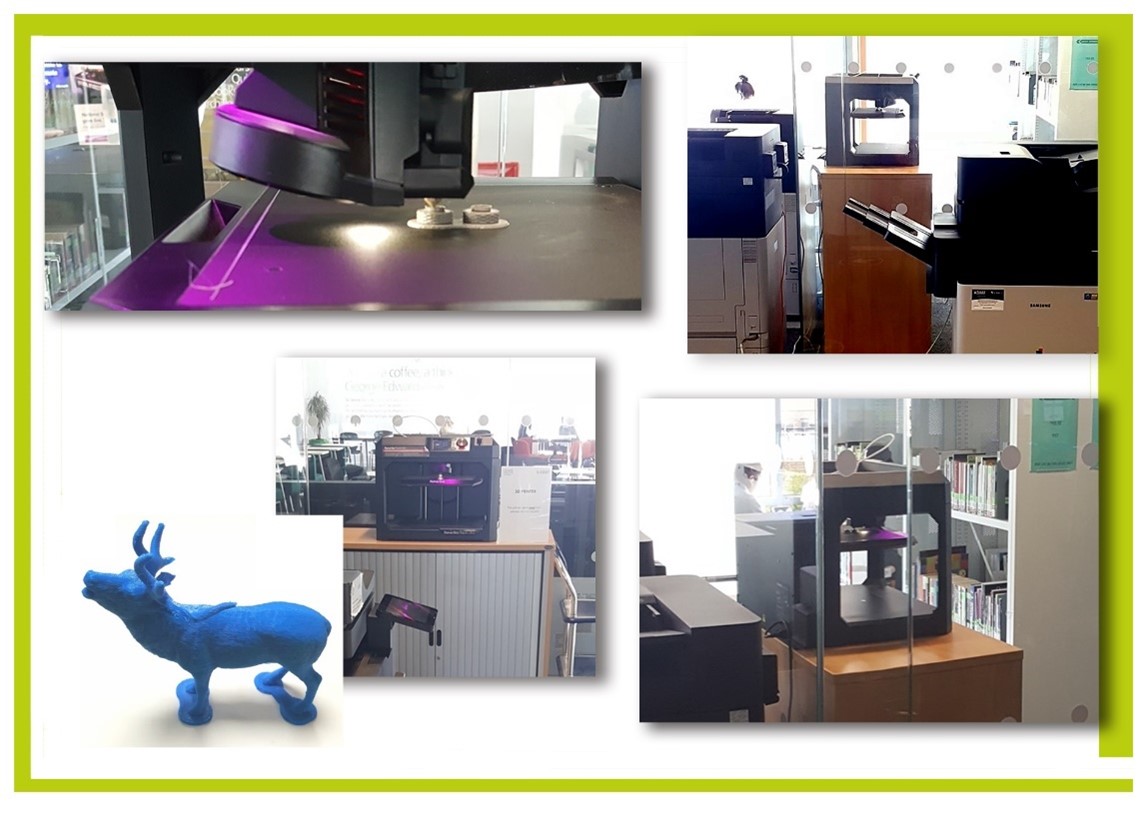 As part of our mission to inspire and motive innovation, the Library is delighted to offer a new 3D print service to all University of Surrey students and staff who have an interest in learning a new skill or in using 3D printing to support their learning, teaching or research.
The service is available now and if you're interested you can find more information and how to order a 3D print on our dedicated 3D print service pages.
We're also offering some introductory workshops in June and July if you'd like to find out a bit more and get hands-on with some printing. More information and details of how to sign up for these and future workshops will be shared soon.
If you have any questions please don't hesitate to contact us at library@surrey.ac.uk.