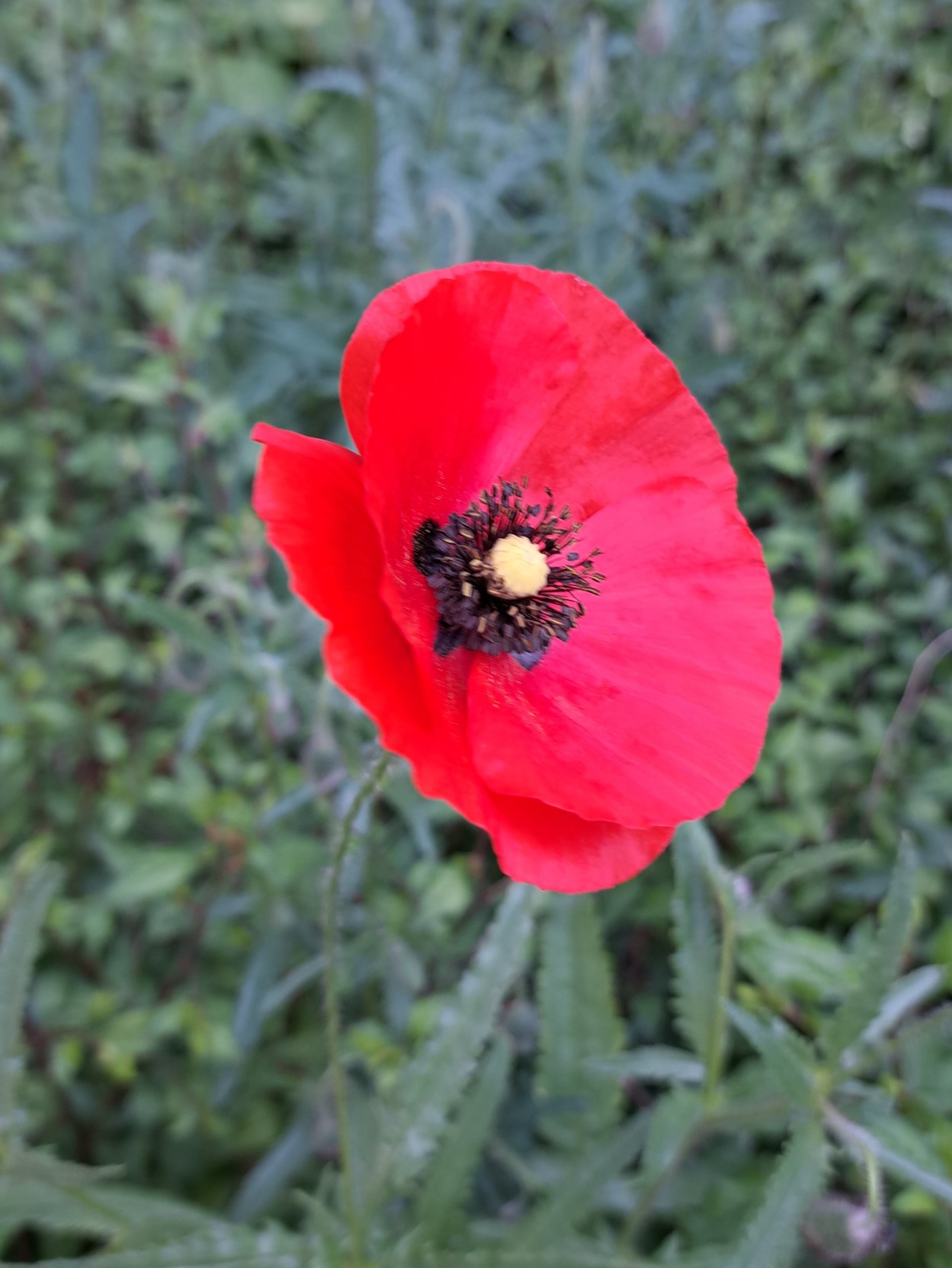 A single red poppy for Remembrance
Events in the Library this week
Remembrance
This year University of Surrey Archives and Special Collections are commemorating Remembrance by looking at the experience of war and loss, using the extensive collections of Ernest Howard Shepard (1879-1976), illustrator of Winnie-the-Pooh and The Wind in the Willows.
Come and find out more: see our display in Curator's Corner, just inside the Library entrance gates on Level 1, until 15 November.
Read more in the Archives and Special Collections' Blog https://blogs.surrey.ac.uk/archives/2023/11/07/remembering-cyril-shepard-1877-1916/
If you are affected by any of the themes addressed in the display or the Blog you can access support from the Centre for Wellbeing https://wellbeing.surrey.ac.uk/
Research Data Management Drop-in
Tuesday 14 November, 8 am – 1:30 pm, Research Data Management Drop-in Session, for researchers, just inside the Library gates on Level 1. Book a 1:1 session https://outlook.office365.com/owa/calendar/TestAugust2023@surrey.ac.uk/bookings/ to discuss managing your Research Data or writing Data Management Plans; adding datasets to our Surrey Open Research Repository and more.
Opening and Service Hours
The Library building is open 24/7 and the Library and Learning Hive is staffed from 8 am – 5 pm. For all Library related queries this is your first contact point. If you are unable to come in to see us, please phone on 01483 689235 or email library@surrey.ac.uk.
Help with using the Library
If you missed our Library tours, don't worry! You can find lots of tips on using the Library on our Welcome Page https://library.surrey.ac.uk/welcome
Academic Skills and Development and Maths and Stats Advice
Drop-ins are held in the Library, Level 1, Learning and Development Zone, as follows:
Meet a Learning Development Librarian or Adviser
Monday and Wednesday 12:00 – 13:30
Meet a Maths and Statistics Adviser, Level 1, Maths and Statistics Hub
Monday 11- 13:00 and Wednesday 15:00 – 17:00
Online via Teams – click here to join
Thursday 12:00 – 13:00
Workshops
Wednesday, 15 November – 11 – 12:30, Library Level 1, Shepard and Bellairs Training Room – How to write an Effective Questionnaire. Find out more on the My Learning Development at Surrey Module and book a place through Surrey Self Service. More information here https://study.surrey.ac.uk/study-support/academic-skills-and-development
IT Services
The Helpdesk in the Library will be staffed 12 – 4:30 pm this week.
Please see the IT Pages on MySurrey https://it.surrey.ac.uk/ for help or phone 01483 689898 outside these times.
Essential Maintenance Work in the Library Tuesday 14 November
Please note that there won't be hot water or heating in the Library from 5 am – 4 pm whilst work is carried out. There may also be noise and disruption. We apologise for any inconvenience. Toilets and cold water will continue to be available. Please seek support from the Library and Learning Hive or email library@surrey.ac.uk.
#SurreyLib #UniOfSurrey #SurreyUni