One culture tip I would like to share: the weather.
I swear it was like about 10 degree Celcius 3 days ago and then it all started from yesterday when the temperature turn straight down. What is even worse is that Doris the storm is hitting us today, while the sun shines bright. Yes, your OOTD would be sunglasses, with wind-proof jacket and and wool blanket scarf wrapping your body around. For me, I go full out today with Uniqlo products. Uniqlo heatech base layer, Uniqlo cashmere wool sweater and  lightweight jacket. Brace the wind with Uniqlo! (I assure you I don't liaise with Uniqlo! they probably should have paid me some advertisement or promoter fee? Hahaha!)
Because it is Thursday today, let's make it a throwback thursday post. Just a week ago, I was still at the lovely Penang, enjoying the mild damp sea breeze and not-so-scorching-hot-sun, chillax with my family and friends, eating kuih ka pek, peanuts and all those chinese new years cookie. And more important than that, getting angpaus from parents and relatives.
Well reading week is supposingly meant for us to prepare for new semester, so when I booked the flight back to Malaysia, I kinda told myself that I will study while at home. It turned out it was a lie! To myself! Haha! Nothing is more important in front of festive food cravings.
---
Foodies ALERT! Advice: Don't read the following in late evening. Below are a few dishes that I had during Chinese New Year.
Reunion Dinner Feast
Regular Cravings
There are actually 2 other things that highlight this short stay.
1. Mummy's birthday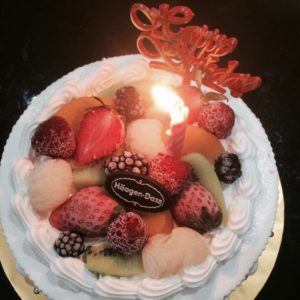 2. My friend's wedding
It has been 3 years I haven't got the chance to celebrate both CNY and mum's birthday. As a student in UK, you just don't have holidays for CNY. Being a master student make me lucky enough to have a week off just for my family.
Also for my beloved friend as well. I was there to witness her proposal in June, so I would not like to miss her wedding day. This is my first wedding that I attend on my own, as a friend. It got all emotional during the ROM. Now this crazy girl is stepping into another stage of life, becoming a crazy big girl. So proud of her!
What I have gained over this reading week?
– Moments with family
– Memories with friends
– Angpaus
– MOST UNAVOIDABLY >>>>> WEIGHT!
Workout plan has already been started! But looking at my heavy workload in this coming semester, I might be taking out my redundant fat quite soon. :S
p/s: Fun fact about one of the day of CNY : Lichun 立春
I had my first attempt of making an egg stand by itself in my life! and, I succeeded!!!!
(after infinite ugly postures including squating like my ah ma and also lying on the floor)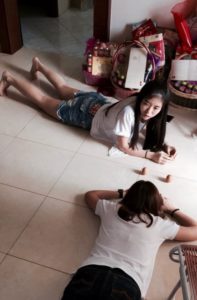 Alrighty, enough throwback! Till next time I shall be back in Malaysia and I shall update you more about the life over here in the next post!