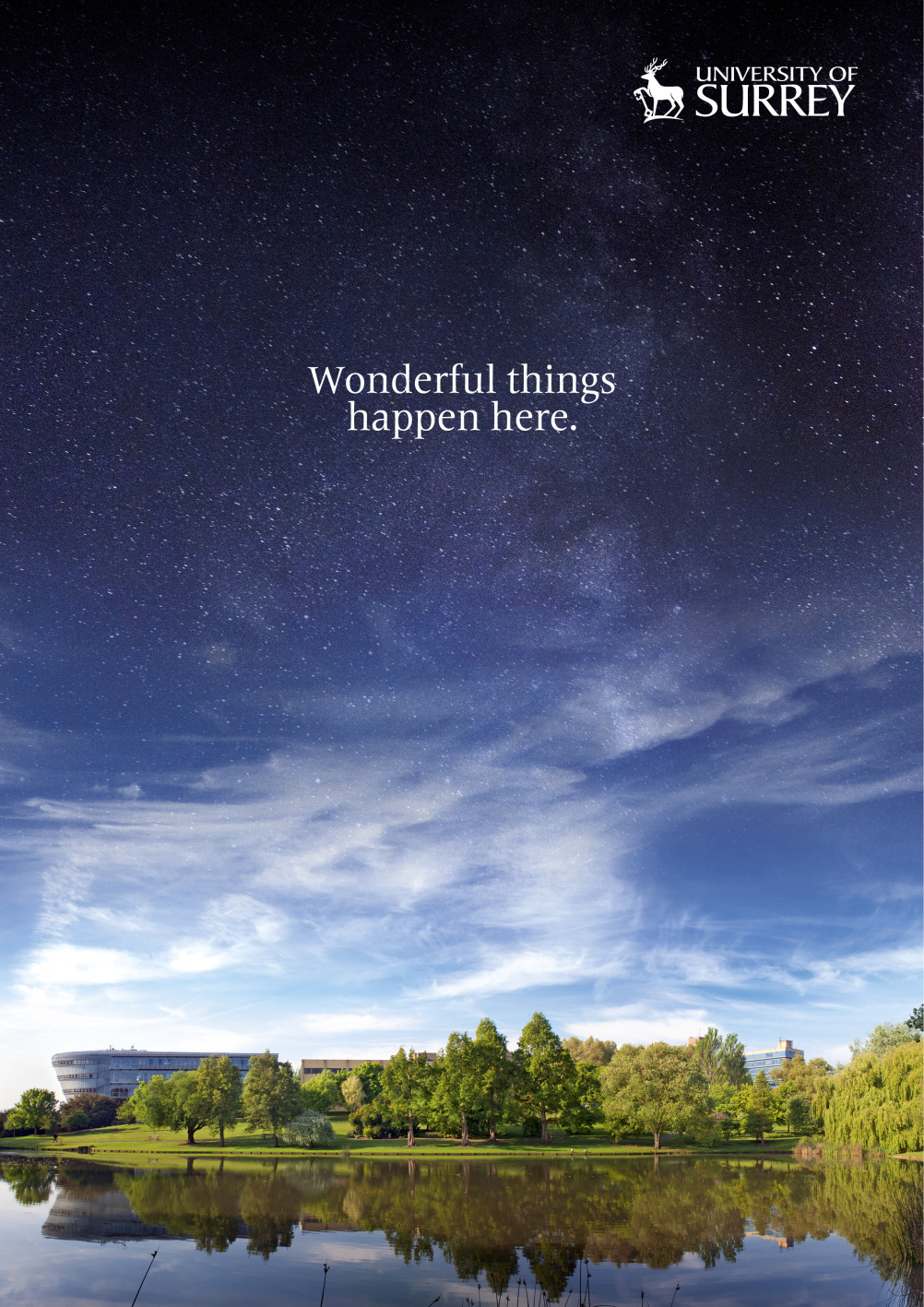 Hi Hi!
One thing's for sure: the final stretch is here! T-2 weeks till my first exams. This week is emotional with the last lectures ever as Undergraduates and I for one, am definitely feeling a whole bag of emotions. Happy and sad that my 4 years here at Surrey are coming to an end and at the same time, excited and nervous as what's the next steps for me are going to be
But anyways, enough of my feelings about my last week as an Undergraduate student at Surrey! Today, I would like to share my experience as to why I chose Surrey. Firstly, my options were between Surrey and Queen Mary University (located in London). I'm from Bangsar and a city girl at heart. I couldn't imagine living anywhere outside London never mind the fact that I'd never been to UK before September 2013 when my course began. But after talking it over with my parents and friends who were studying at London universities, I opted for Surrey. Finances definitely played a big role here because even though tuition fees didn't differ substantially, living expenses did. Accommodation itself was easily twice as expensive for a single non en-suite room in London.
Something a friend who studies at Imperial University also resounded with me. She mentioned that everyone in London walks around quickly and seem to always be in a rush. So much so, slow walkers on the streets sometimes get told off for holding up the road :O That definitely made me question my need to be in the heart of London. Also, I was moving across the world on my own, leaving for family for the first time at 19 years old. I felt that I needed a safety blanket and the fact that Surrey University is encompassed within campus surroundings reassured me.
I am someone who loves to travel and Guildford's central location was a key factor. It's only a 40-minute train ride to London Gatwick airport, a 30-minute taxi drive to Heathrow and 38 minutes on the train to London Waterloo. Guildford has many train lines that link the town to amazing UK destinations such as Brighton for example. Moreover, the National Express coach also passes through Guildford and serves many destinations within the UK 🙂
As Iman mentioned in her blog post, placement year was a huge draw as well for me. The University has 50+ years of partnerships and affiliations with over 2000+ companies in UK and across the world. It's got an amazing track record and is one of the only two big universities (besides Bath University) to have such an established and successful placement program. Moreover, I wanted to give myself every possible opportunity to stand out to employers when the time came for job interviews. Hence, it was a no-brainer that wanting a university experience that included an industrial year was essential.
I'm sure if you're looking at Surrey University, you know that our rankings are amazing! Besides academically, Surrey also has a really high ranking in terms of student satisfaction. That was important to me because I am big believer in the mantra 'work hard play hard'. University is the time to learn about yourself and grow in ways even I'm still discovering about myself. The university's high student satisfaction record shows that it's fulfilling its role in providing and supplying the needs of its students and essentially, students are happy 😀
PS: PATS Therapy Dogs is back next week which is definitely going to help with the stress that is currently ruling my life.
Anyways, that's all that I can think of for now
Till next time: Selamat tinggal x