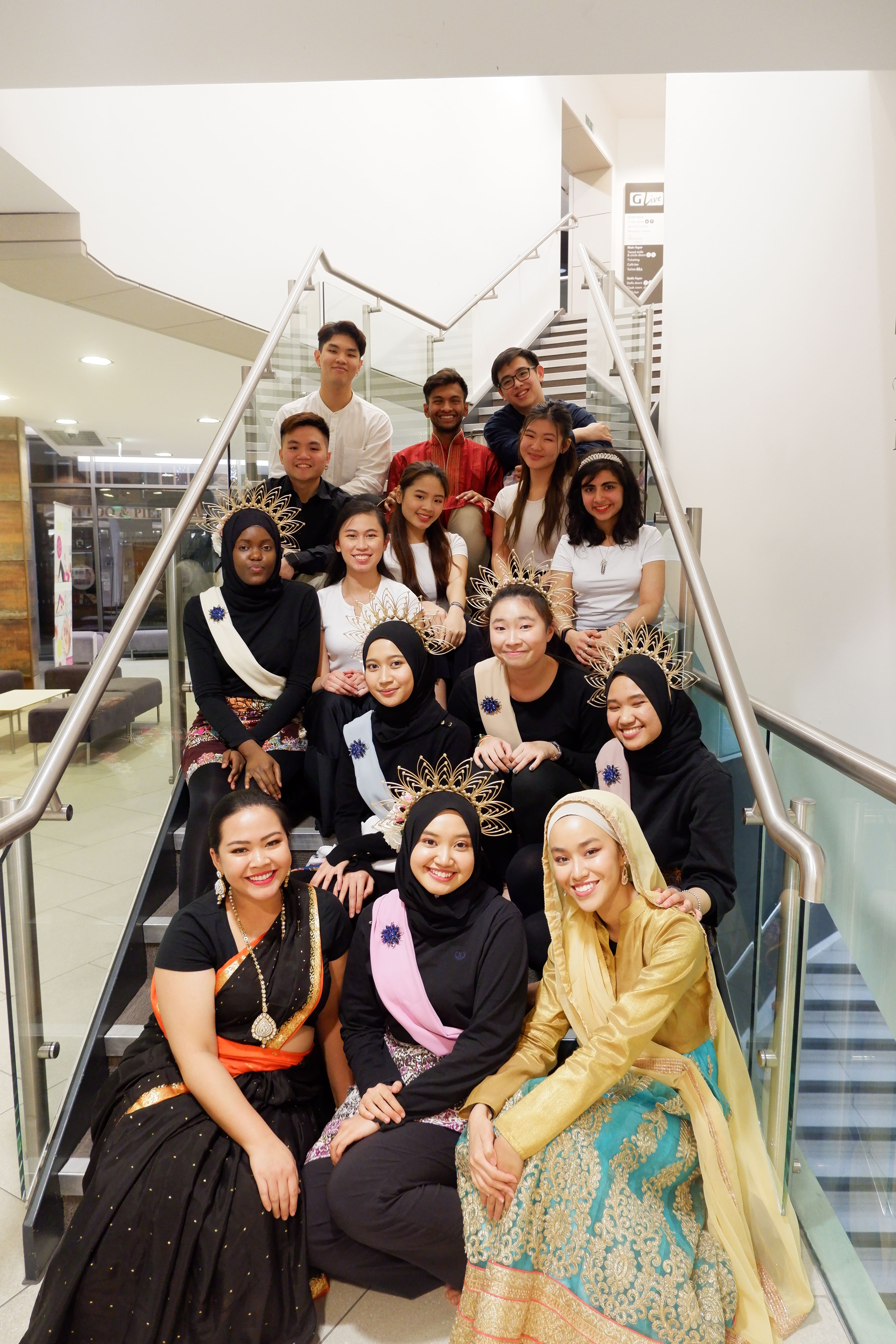 A week has come and gone and I'm back with my blog, happier than ever! I'm finally done with exams for Semester One and I'm so relieved that I can finally have a normal sleeping schedule again. It wouldn't be as bad, of course, if I didn't have other things going on at the same time but it all still worked out in the end. Why was I so pressed for time?
Well, the Malaysian Society decided to participate in the One World Week Showcase. We do it every year! In fact, I was part of the Malaysian Society performance last year too. Because of that, I got to meet and get closer to the Malaysians who took part in it last year. This year, we wanted to do the same thing to the first-years in the university.
Practise, Practise, and Practise!
We started practising for the showcase about three weeks before the actual performance. The first practice was spent deciding what to do in terms of the performance. Should we do a dance? Should we do a short skit? Ideas were thrown around and it took us a while to decide on doing four different dances which highlighted the three main ethnicities in Malaysia (Malay, Chinese, and Indian) plus a modern dance where everyone participates in the end. Those who joined us were split into three groups for the three dances and we worked it out from there.
I tell you, it was a long process of choreographing and watching Youtube videos for inspiration. I was part of the Chinese dance sub-group and we pretty much spent the first practice deciding on a dance to do. I'm sure it was the same for the other sub-groups too.
The second half of our practice was basically spent practising the modern dance part of the performance. We had an amazing idea to use Yuna's Forevermore song as our closing act. If you didn't know, Yuna is a Malaysian singer-songwriter that probably most noted for her collaboration with Usher with the song 'Crush'! If you haven't checked out her music, I highly recommend doing so because I love her style of music. In fact, Yuna was just in London last weekend for her album 'ROUGE' tour but I digress. Forevermore by Yuna is great because there was already choreography for it AND a dance tutorial video. How convenient is that? Very.
I even edited the background video for our performance. Did I mention we planned to have a short skit in the beginning of the performance? It was basically a 'voice' that comes from above to tell two poor souls to 'make' Malaysia by mixing the different 'cultures' in a pot. Because Malaysia is a melting pot of cultures. Get it? GET IT? That was a fun experience just recording the voice and editing the whole thing.
When it came to about a week before the performance, we started having practice for three hours every night. Every. Night. As someone who had four graded exams in a span of two weeks while this was going on, this left me having to study whenever and wherever I could. I pretty much had a non-existent sleeping schedule during this. It was difficult but I somehow made it through… somehow.
Dance Break?
By the Thursday before the performance (on the next Monday), my Chinese dance sub-group had practically worked out all the kinks in our dance already. So, the sub-group dance practices were spent doing almost nothing UNTIL three of us decided to start learning a K-Pop dance. We all found out that we loved the same song and dance from a certain K-Pop group: HIP by Mamamoo. So, from then on, we learnt the full choreography for the song just by watching the performance video. I was actually really surprised at how we managed to learn so much in such little time because we practically memorised the moves three days after starting it. The other Malaysians have even memorised the tune of the song because we'd played it out loud so many times. I think we annoyed them. I think.
The Day of the Performance
On the day of the showcase, I had a Biochemistry test in the morning. That was fun. Anyway, the showcase was held in G-Live so we made our way there for rehearsals in the afternoon. There was a small kerfuffle with our lighting and video but it all worked out in the end. After rehearsals, we put on our makeup. Trust me when I say I have zero knowledge when it comes to makeup. I entrusted my good friend to handle that for me. She also did my makeup for last year's performance.
As we got to backstage before our performance, everyone was clearly really nervous. I was even shaking with anxiety. It also didn't help that it was really cold backstage and we were without shoes. Then, our turn came up. It honestly went by like a blur. The blinding lights made it somewhat hard to make out the audience, which made things a little better for our anxiety. We could hear the audience though; we could hear our friends just shouting "Go Malaysian Society" from the back! And just like that, it was done. The three weeks of practice paid off. We got off the stage and breathed a sigh of relief as we were finally done. We had a mini photoshoot amongst ourselves and that was that! We stayed for the rest of the showcase but I left with my housemate soon after so I could study for my next test the morning after.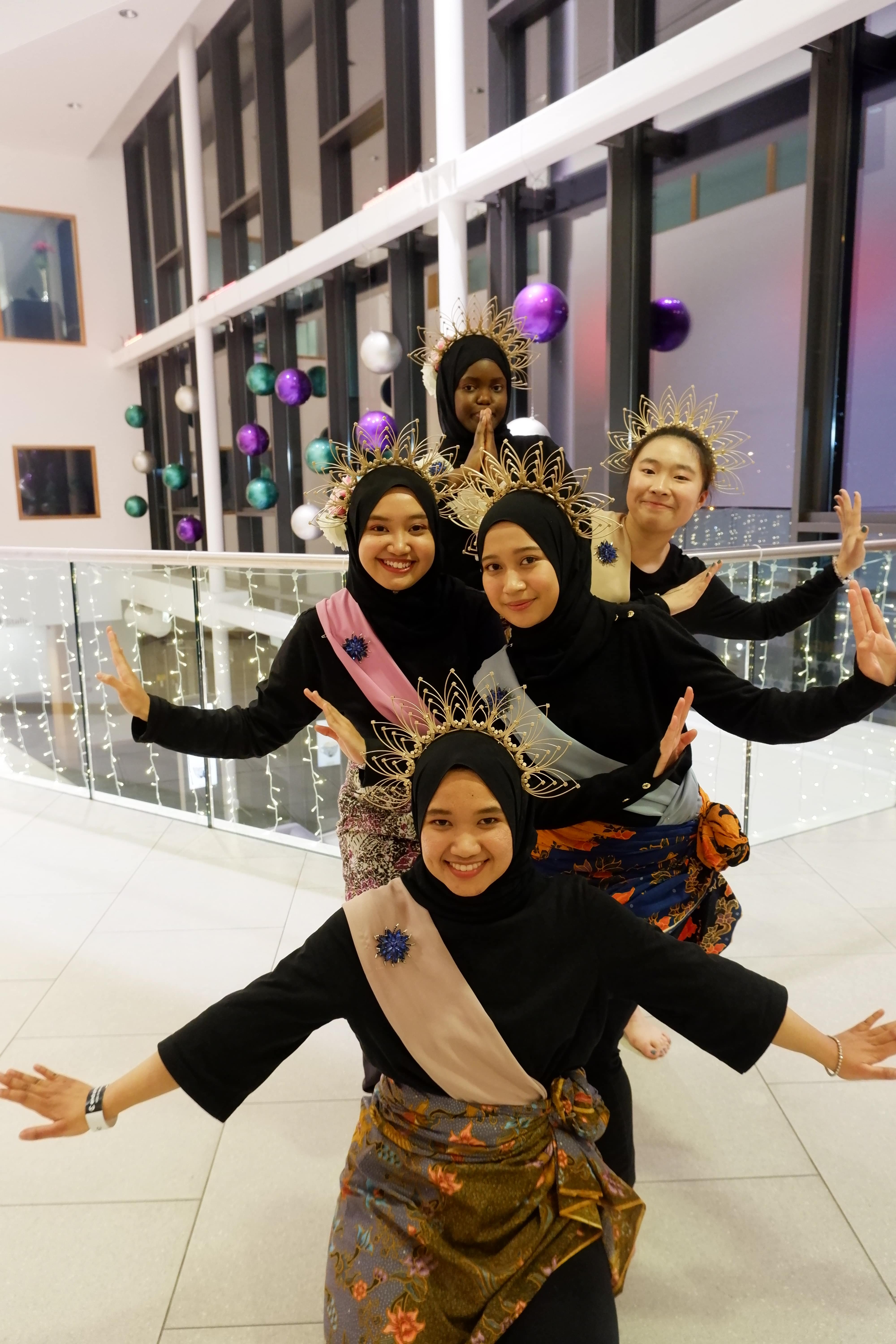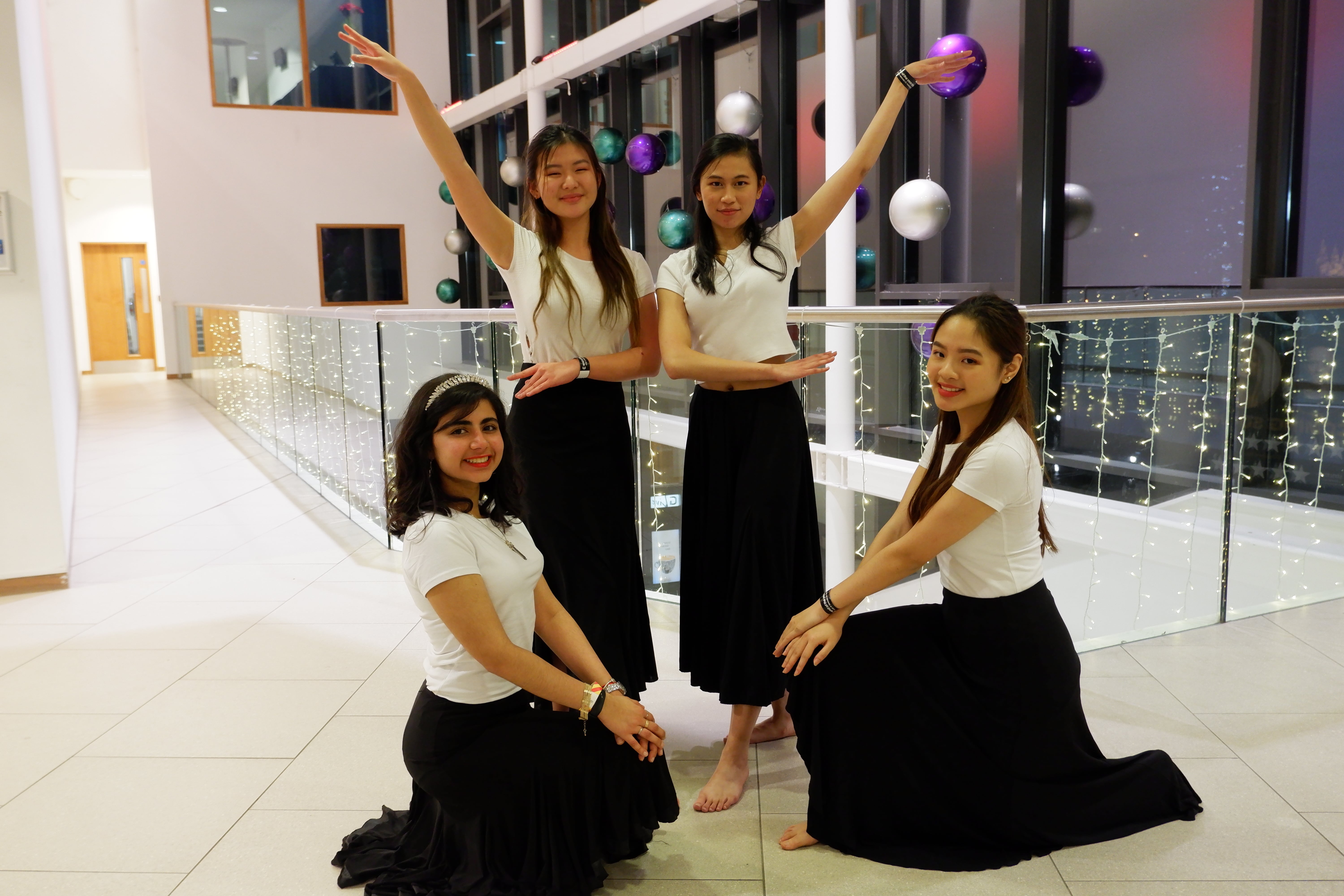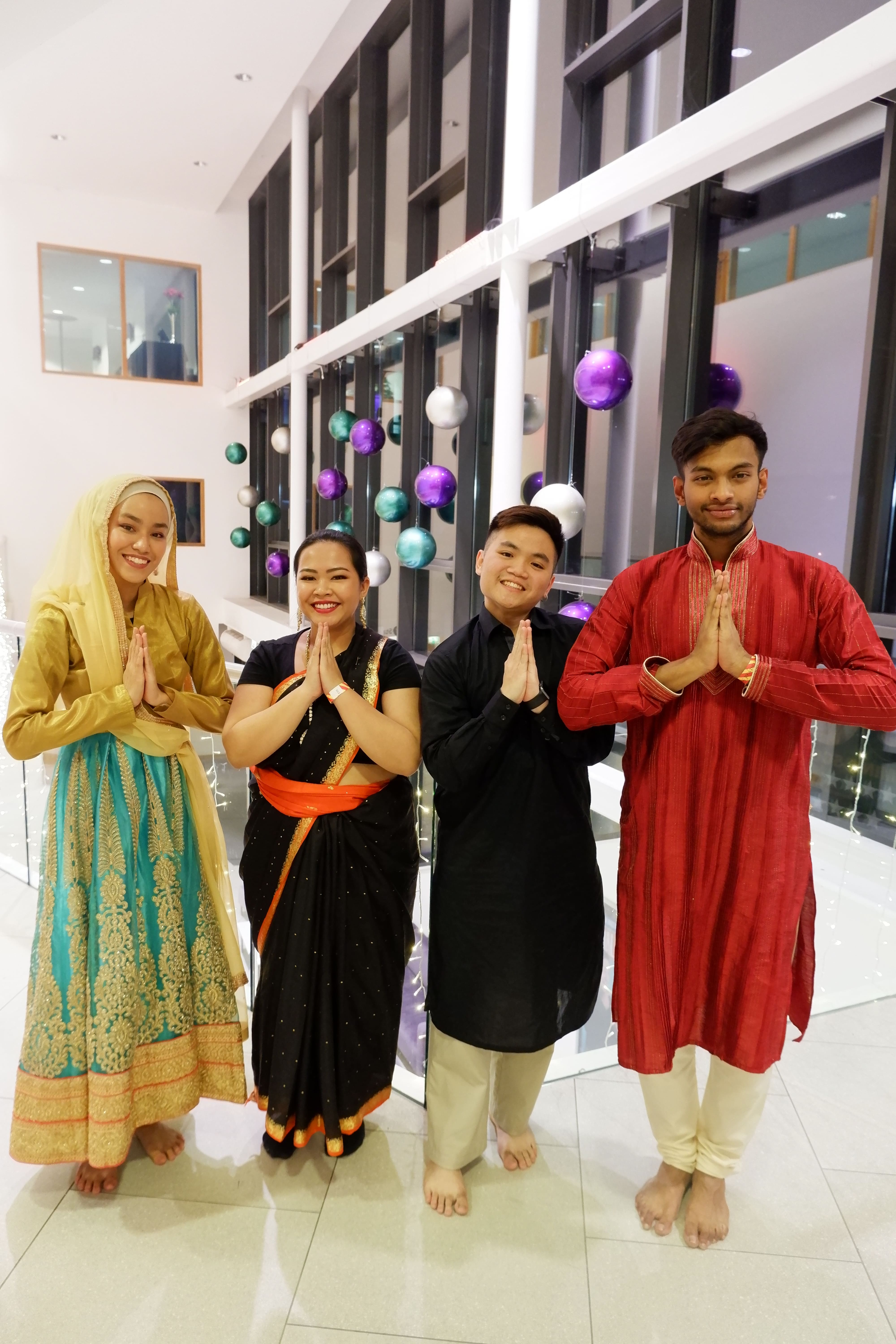 If you would like to watch the whole showcase, click here! Or if you would like to just see the Malaysian Society's performance, click here and it should take you to the proper timestamp!
All in all, it was another fun experience with the Malaysian Society. We had so much fun planning and practising the performance even though I was crunched for time with studies. I implore you, if you're reading this, to join Malaysian Society's performance next year! 11/10 would join again.
Next week is the start of the winter break! I wonder what I'll be up to. Hm….