As a university student, you have more flexibility in terms of time. Some days you might have a full schedule, certain days you might only have one to two hours of lecture or even a free day. If you are looking to destress from the university workload or plan an activity to try out with your friends, there are many fun places that Guildford can offer. Here are the entertainment places you can visit in Guildford:
Airhop Trampoline Park
If you are looking to burn calories while having fun and boost your adrenaline, you can go to the trampoline park 20 minutes walk away from the Stag Hill campus. You can receive a 20% student discount (STUDENT20) for the standard jump by flashing your student card, valid from Monday to Friday all day.
Location: 10 Midleton Industrial Estate Rd, Guildford GU2 8XW
Price: £12.50 (early bird) & £13.50 (standard)
2. Odeon Cinema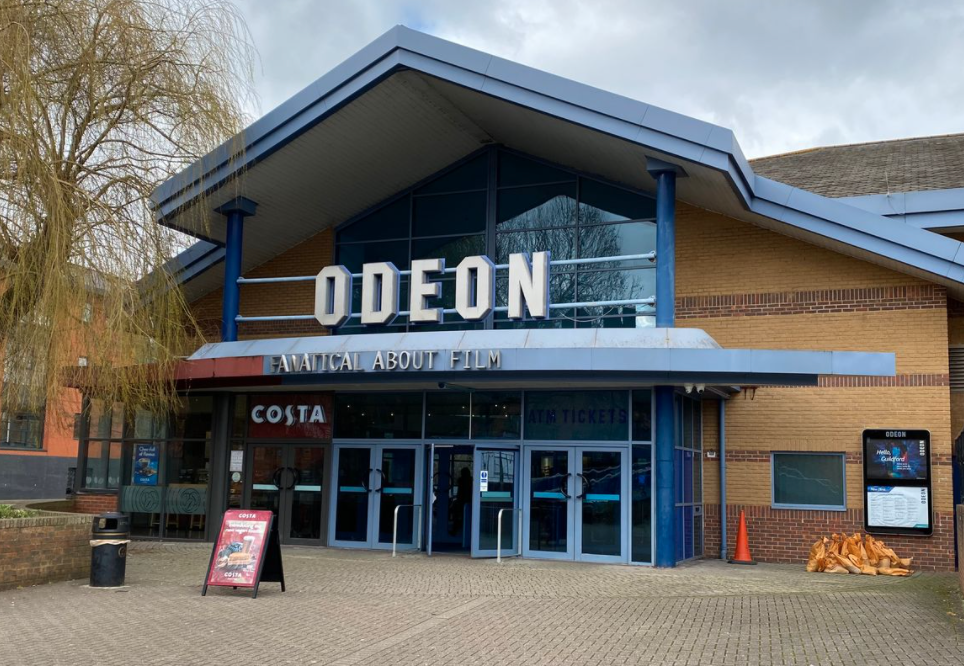 If you are a big fan of the cinema and movies, Guildford has a cinema located near the Friary Shopping Center. It is about 12 minutes walking distance from the Stag Hill campus. Watching movies in the UK can be an expensive form of entertainment as tickets can cost around £15 if booked on the website or walk-in. For cheaper ticket deals, you can download the Fever app, an app that you can purchase entertainment tickets, they are many types of entertainment for you to choose from. The Cinema tickets cost £8.50 (offpeak) and £9.50 (anytime) on the app and you will have to redeem the ticket at the kiosk for the film, date and seat of your choice. You can also purchase the Odeon membership which cost £12.99/month to watch unlimited movies.
Location: Bedford Rd, Guildford GU1 4SJ
Price: around £15 (on website and walk-in) & £8.50/9.50 (on Fever app)
3. Unplug + Play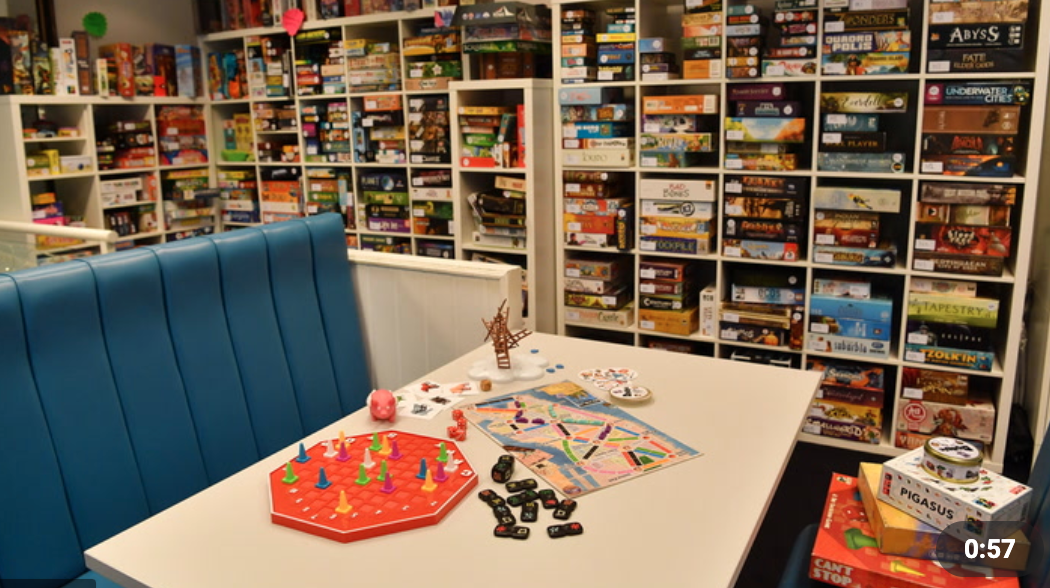 If you are into board games, this is a must-go place for entertainment. It is located in town at the Jeffries Passage, it is located at a small alley close to Sainsbury's in town. They have a total of 779 board games for you to choose from and you can also order a drink or snacks to enjoy while playing.
Location: 17 Jeffries Passage Guildford, GU1 4AP
Price: Standard: £6 (3hours) & Express: £4 (1 hour)
4. Paradox Parlours Escape Room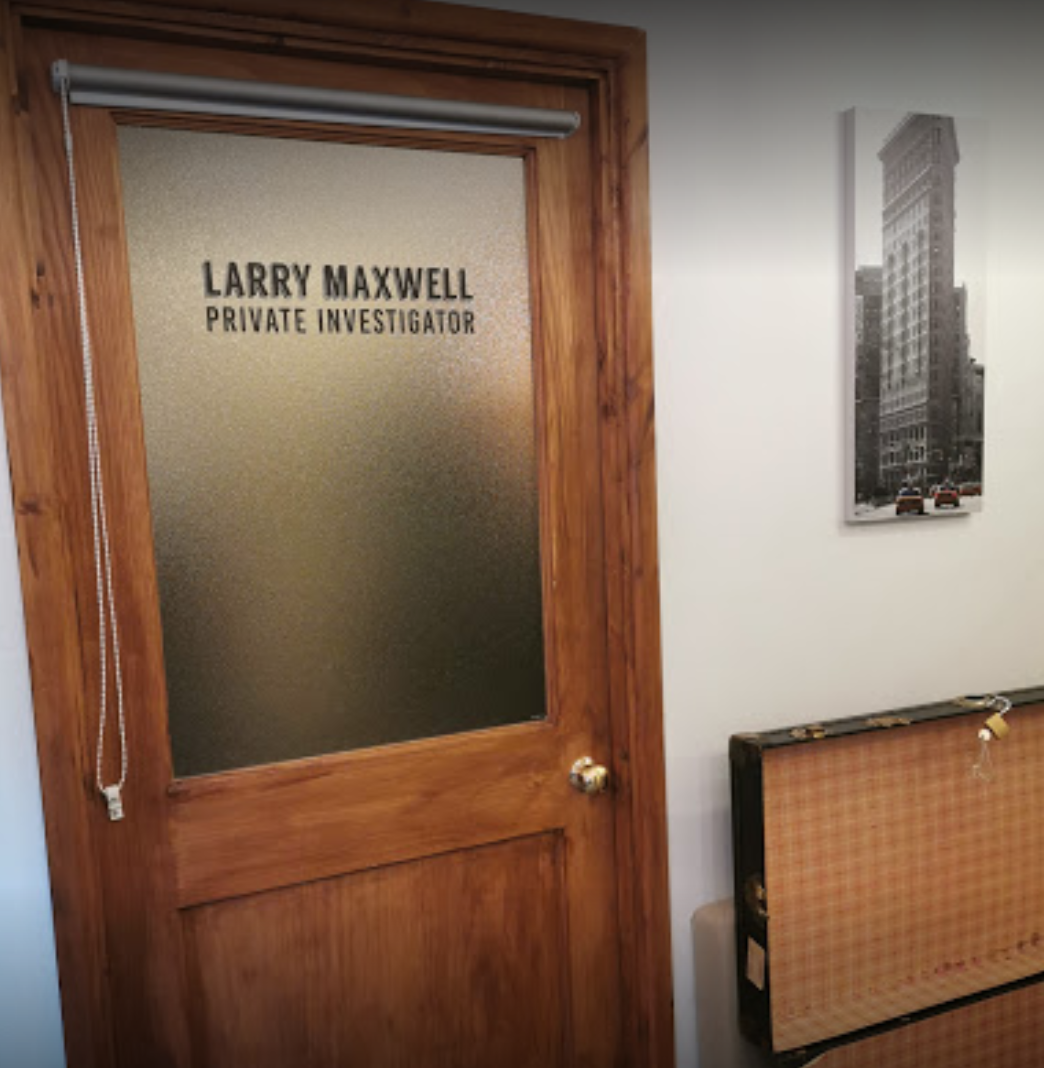 If you are a big fan of cracking mysteries and puzzle-solving, you and your friends can go visit the escape room located at the Jeffries Passage (located nearby unplug+play) in town. There are a total of 3 different escape rooms that you can choose from and be in a team of a maximum of 6 people to play the game.
Location: Jeffries Passage Guildford, GU1 4AP
Price: £85/team (Monday-Friday) and £98/team (Saturday-Sunday)
5. Guildford Spectrum
Guildford Spectrum is a leisure complex that is located in Stoke Park, there are varieties of sports activities that you can play and try such as ice skating, bowling and a leisure pool. It is farther away from the Stag Hill campus and town centre but you can take a bus ride from the Friary Shopping Centre or an uber by splitting with friends.
Location: Parkway, Guildford GU1 1UP
Price:
-Ice Skating: daytime session £7.00 & evening session £7.20
-Bowling: off-peak £5.70 & standard £6.20
-Leisure pool: only available on weekends, adult £8.50
6. Allen House Grounds
If your hobby is playing basketball and/or futsal, you can gather your friends to go play at the Allen House basketball court. Allen House basketball court is a public basketball court that you can use for as long as you wish, you will need to bring your own ball to play which you can easily purchase at Decathlon, there is a store located on North Street. The basketball court is located in the town centre near the Royal Grammar School and Turtle Bay restaurant. Do note that it can be crowded on weekends and there is no lamp post, make sure you plan to go in the morning or afternoon.